Chie Hitosuyama is a very patient and incredibly talented young Japanese artist and sculptor, who's work startled and amazed me when I first set eyes on it. Work of this quality is so rare that I had to share these images and short video with the world. If, like me, you are utterly captivated by these wonderful animal sculptures, you should also check out Chie's website. I already can't wait to see her next batch of artwork.
Click on images to enlarge
Newspapers are part of many people's daily reading. Yet for Chie Hitosuyama, newspapers offer quite a bit more.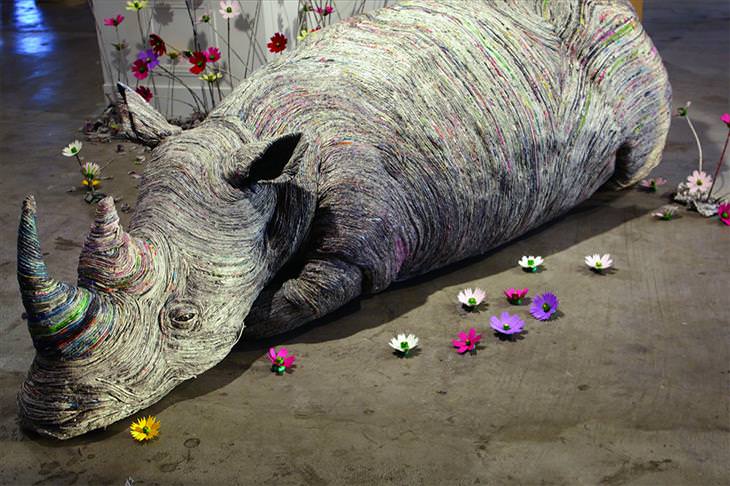 This Japanese artist, as you can see here, is not particularly interested in the contents of the daily news.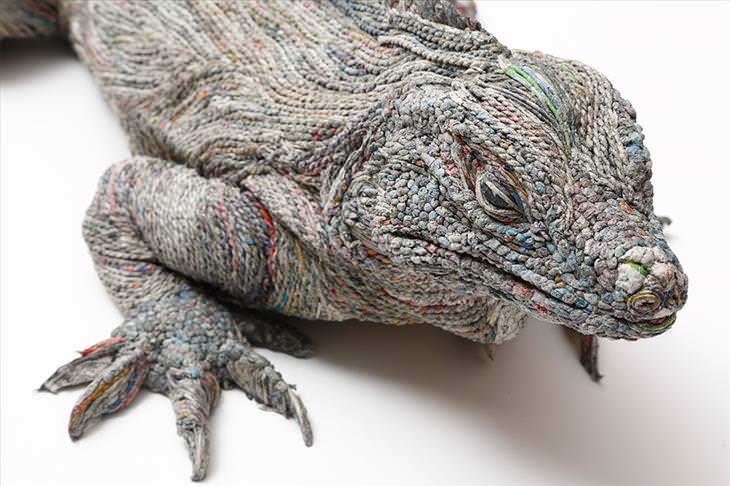 Instead, Chie molds and sculpts the news into wonderfully realistic sculptures of animals.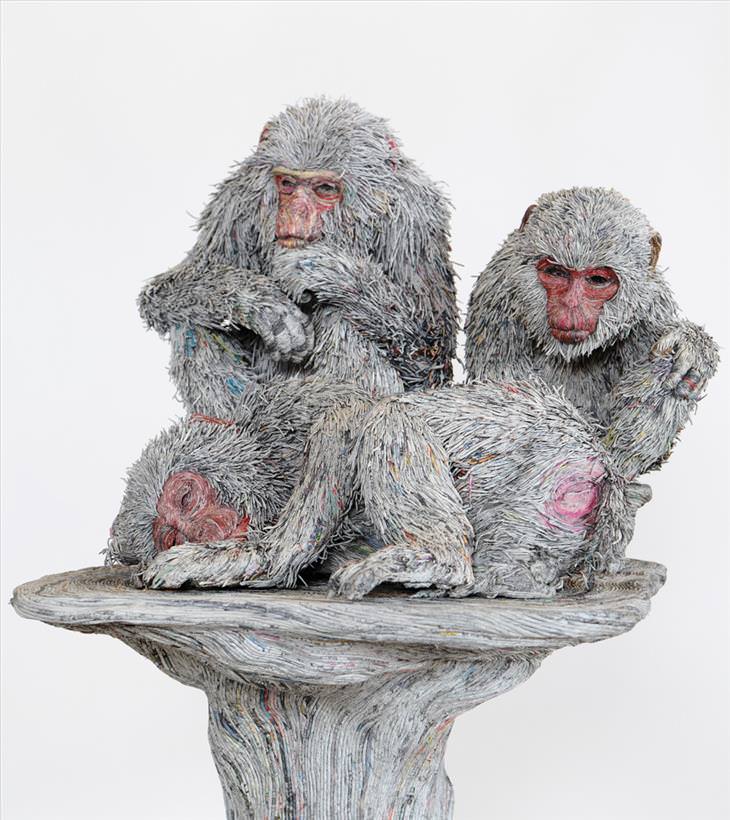 She takes her dampened newspaper and forms her designs by rolling, twisting and binding it.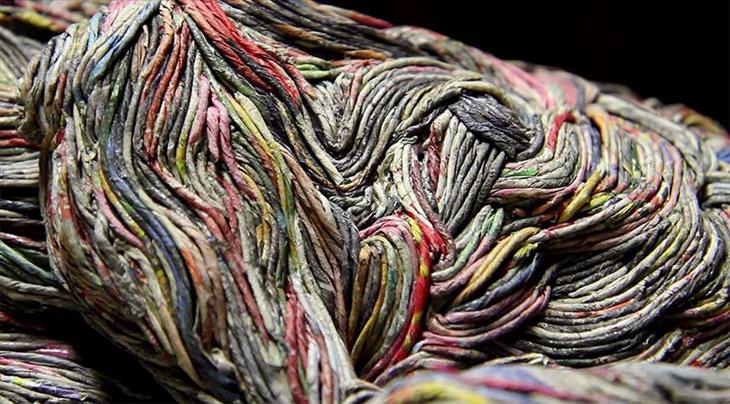 The whole work is done by hand alone. She somehow manages to make use of the paper's coloring to add depth and life to her designs.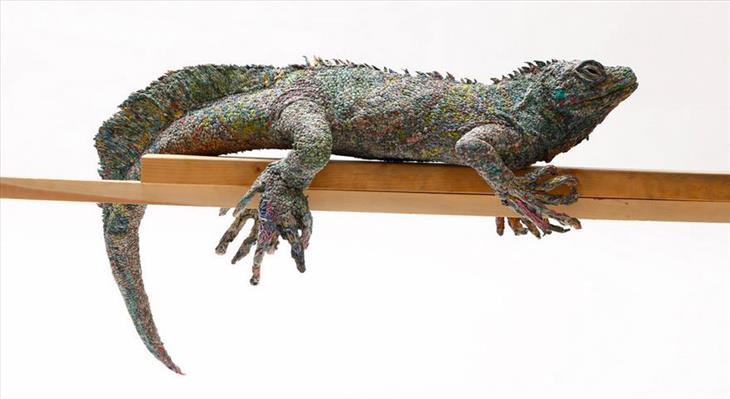 It's wonderful to see something that most of us chuck in the trash made into cheeky macaques, prowling lizards, and slumbering rhinos.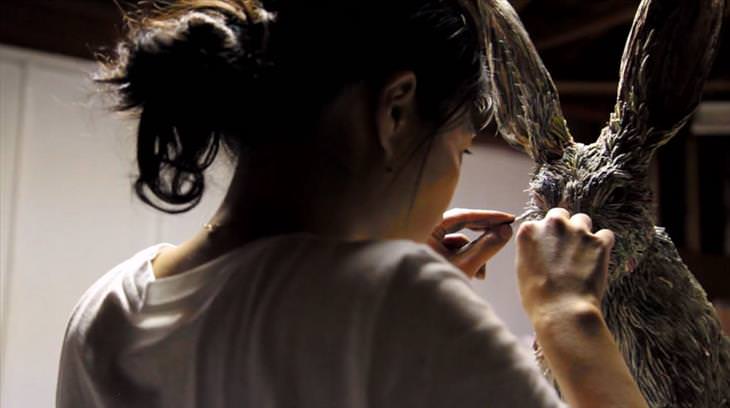 It's a brilliant way of turning bad news into something more positive.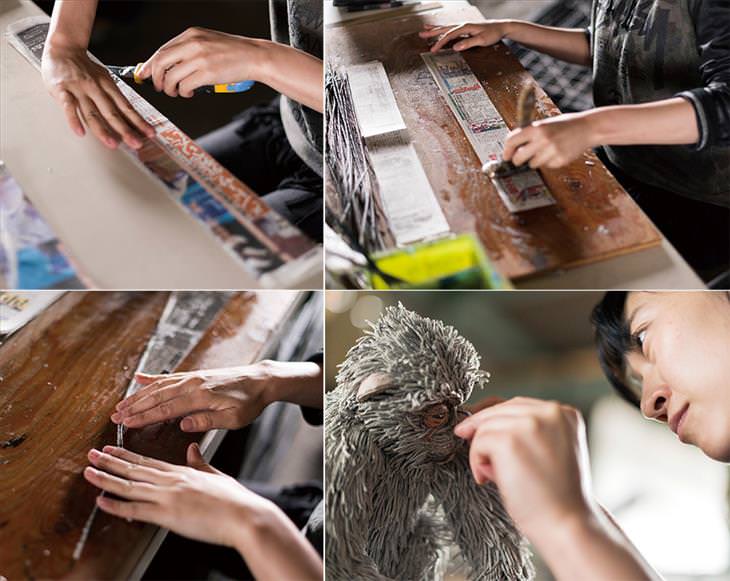 Has there ever been a better way of turning bad news – as it always seems to be – into things that make us smile?!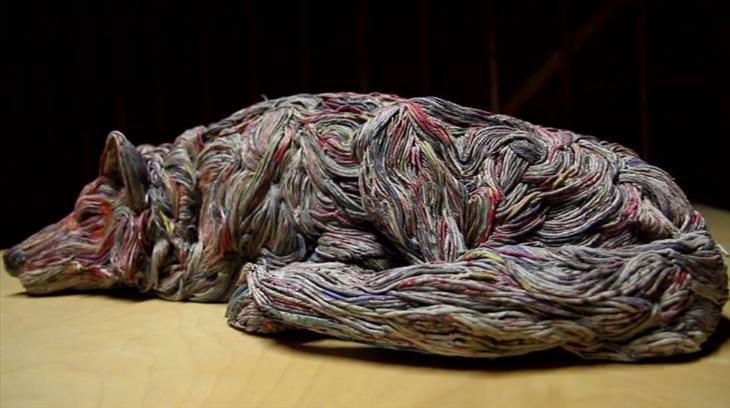 Bonus: Watch This Short Video of Chie in Her Workshop
H/T: boredpanda.com