Wonderful Origami Animals from Artist Gonzalo Calvo
These beautiful and delicate little animals look like miniature beasts brought to life. They are the work of Spanish artist Gonzalo Garcia Calvo, who has perfected the traditional Japanese craft of origami. I wish I could make such wonderful little works of art myself, but I am satisfied with my own attempts since I know origami is a great activity for both body and mind. Furthermore, these gorgeous masterpieces inspire me to do even better in the future.
Calvo's creations are so delicate, elegant and refined...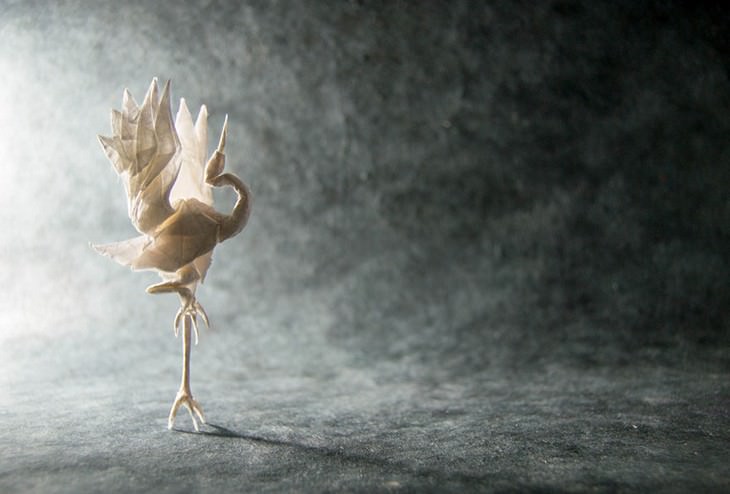 ...With a bit of mischief and playfulness thrown in for good measure.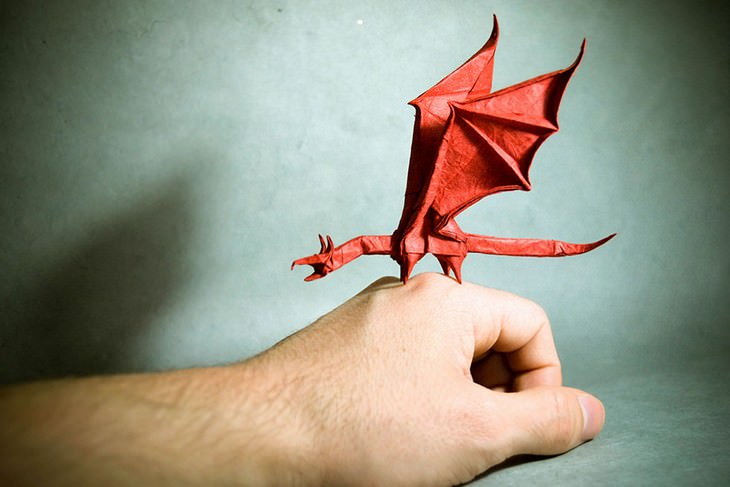 I always expect these little beasts to start marching away...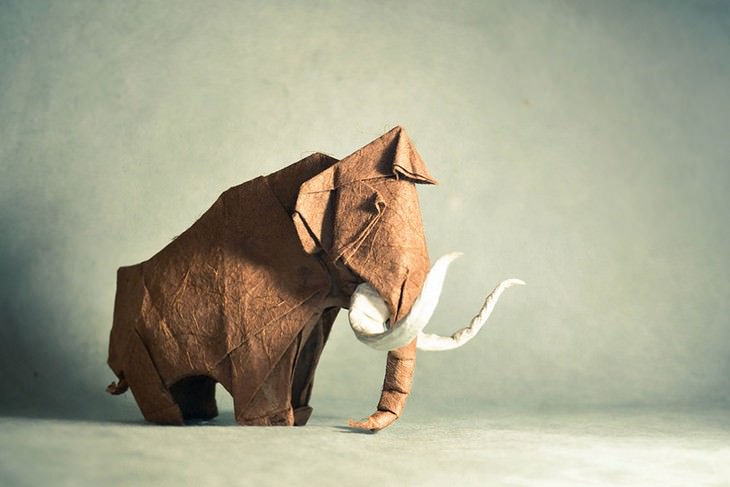 ...And leap into the air.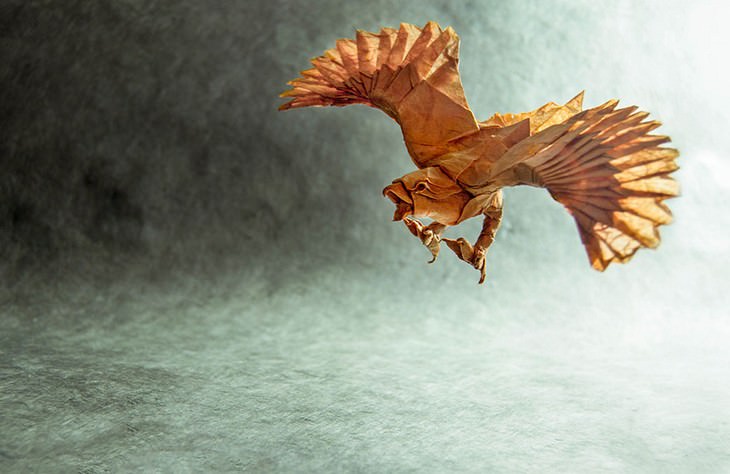 Some have an otherworldly fantasy-like quality.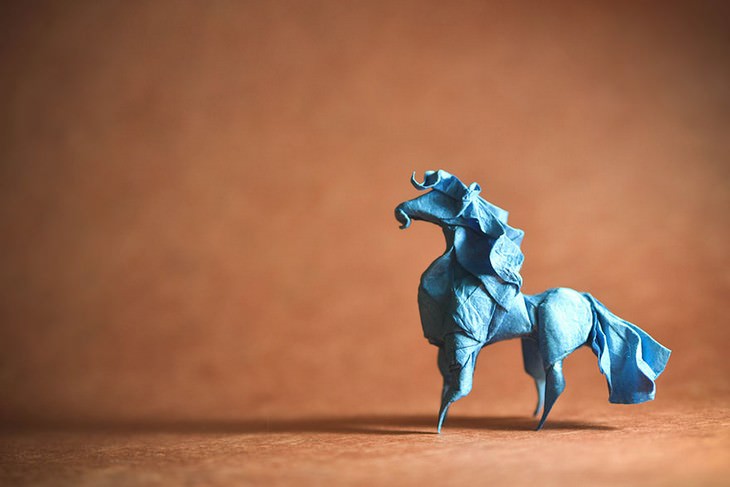 They are all crammed through with personality.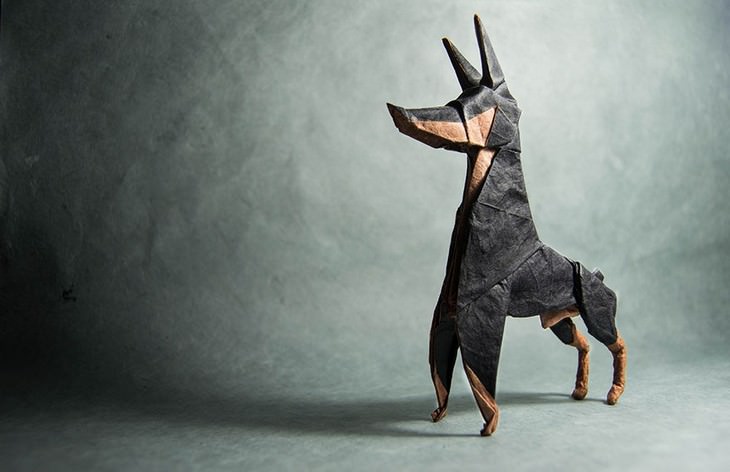 These are truly works of art because they imitate and teach us about nature.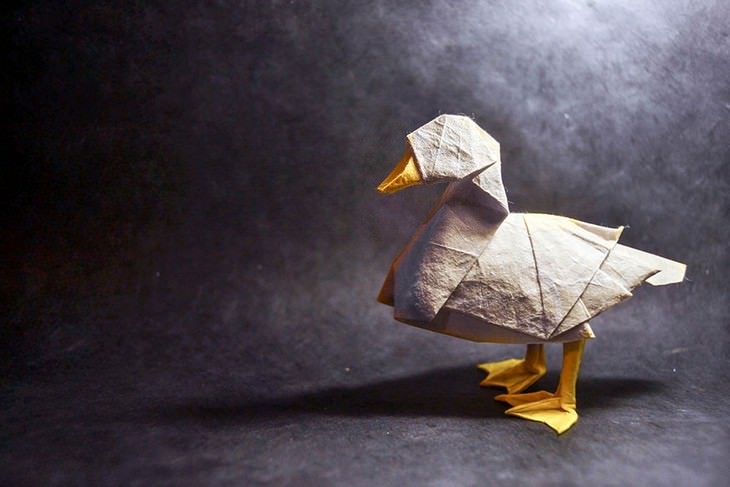 This one, for instance, looks more like a seahorse than a seahorse.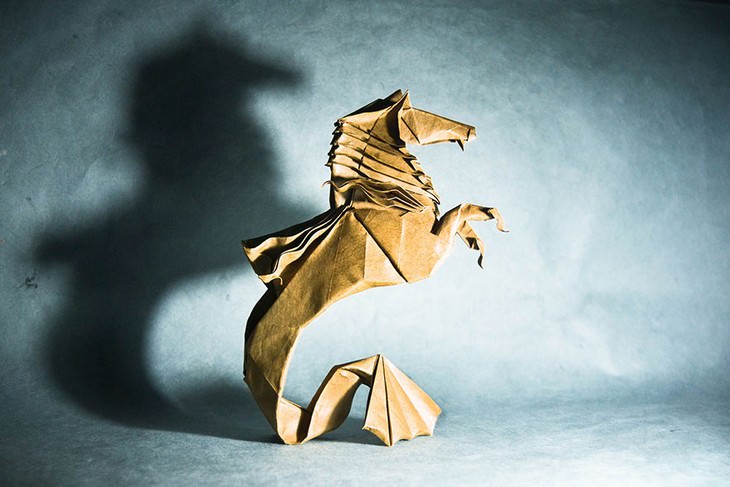 The actions of a bull seem more endearing in origami form, in this way it teaches us to love animals even more.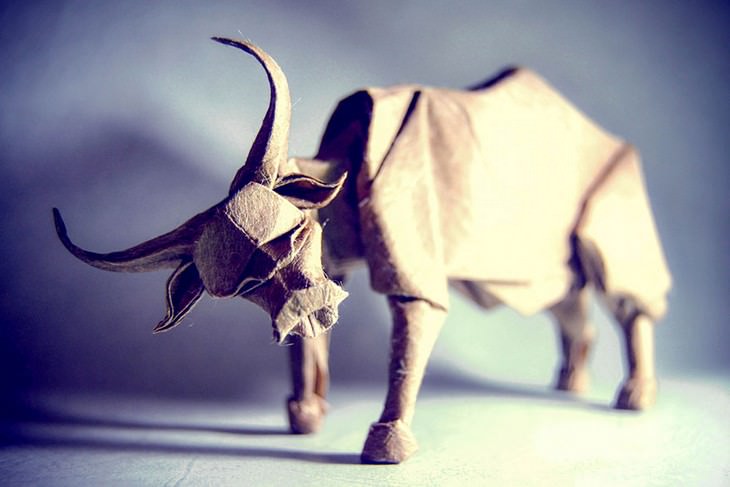 The color choices Calvo makes are quite fascinating...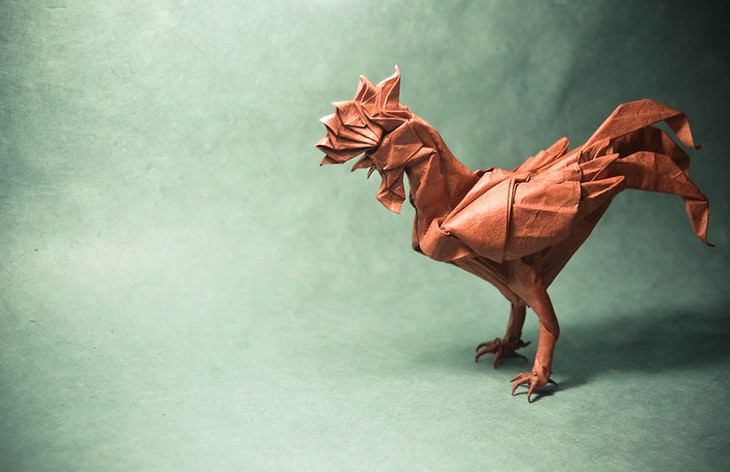 ...Sometimes they are obvious choices...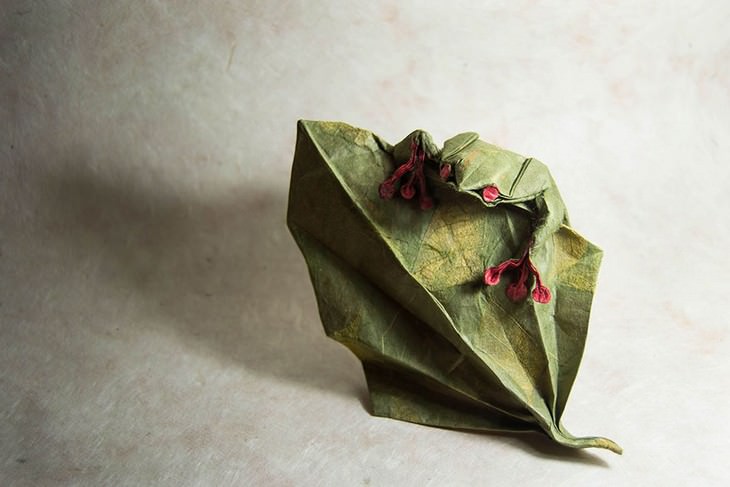 ...And at other times they reveal some quality that is otherwise hidden.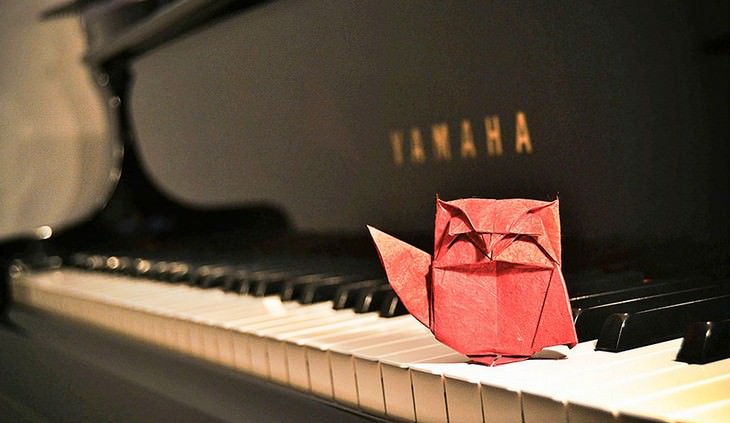 This quasi-sculpture is a reminder that we too often think of dinosaurs as skeletal, instead of really alive.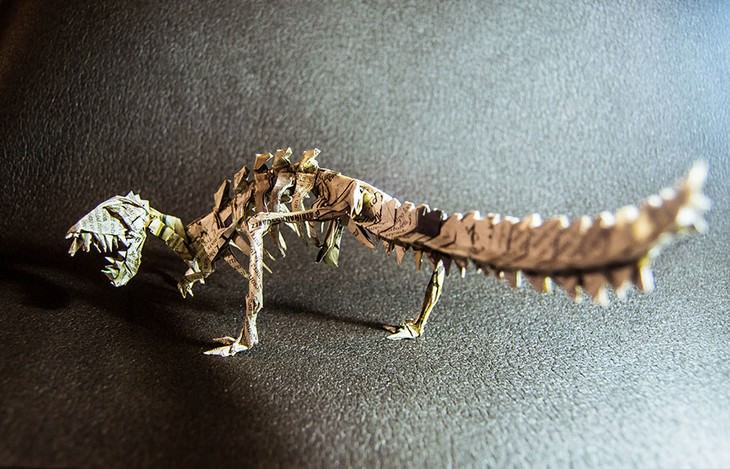 The skill required to make these impressions on us is just astonishing.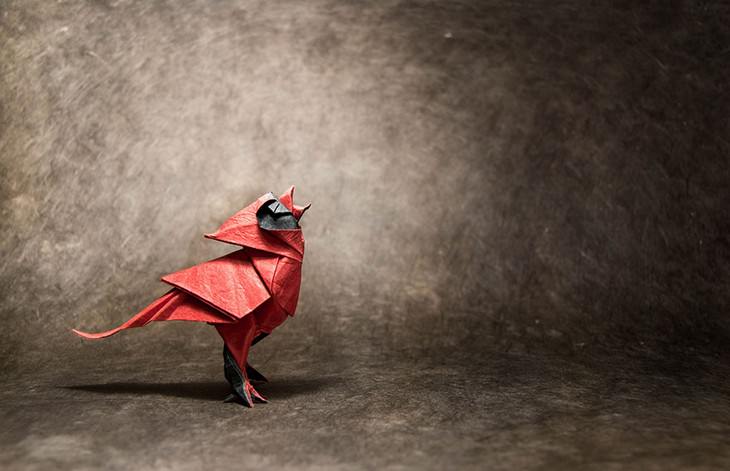 When art can be this affecting, you know you are witnessing something special.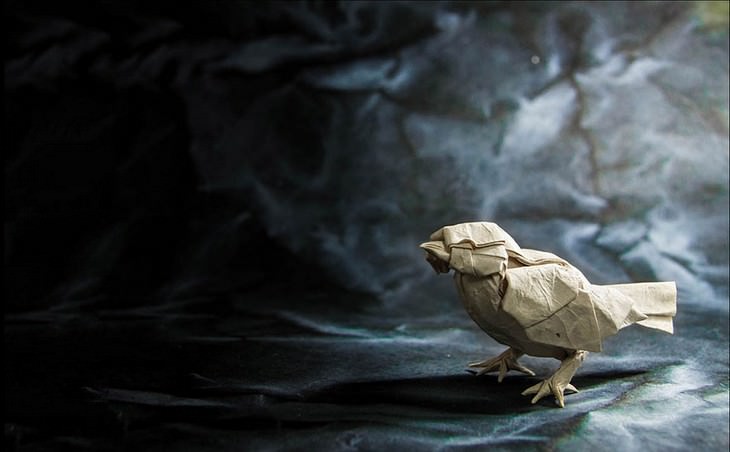 Calvo does use other themes, but for me it's the animals that stand out.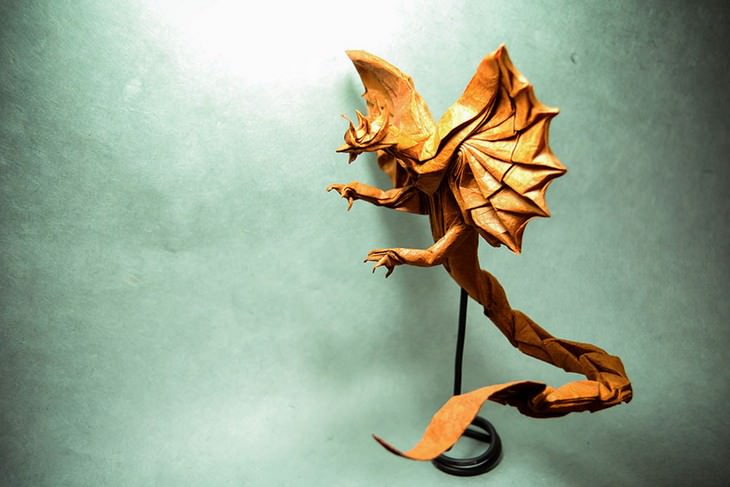 He shows us animals wild and domestic, large and small...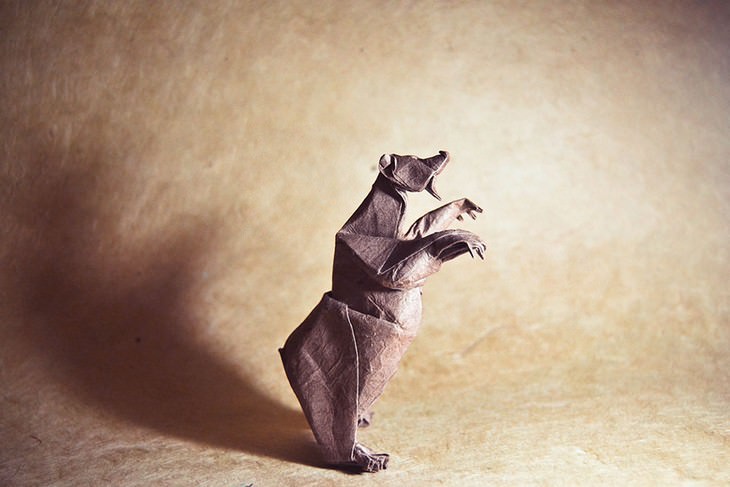 ...Animals living and extinct, real and imaginary.