Just because you're on a diet doesn't mean you have to ditch your favorite foods. There's nothing better than a juicy sandwich. If you're trying to lose weight, wish to take a break from bread, or you're just out of bread in the house, why not try these innovative alternatives? These mouthwatering dishes are easy to make and are suitable for the whole family.
1. BLT spring roll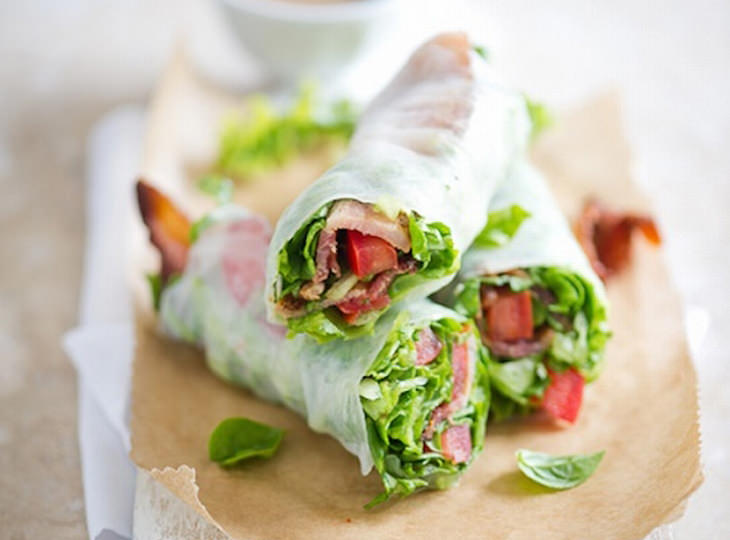 Replace bread with rice paper for a different take on your traditional BLT. Season with fresh basil and mint.
2. Tomato bun sloppy joe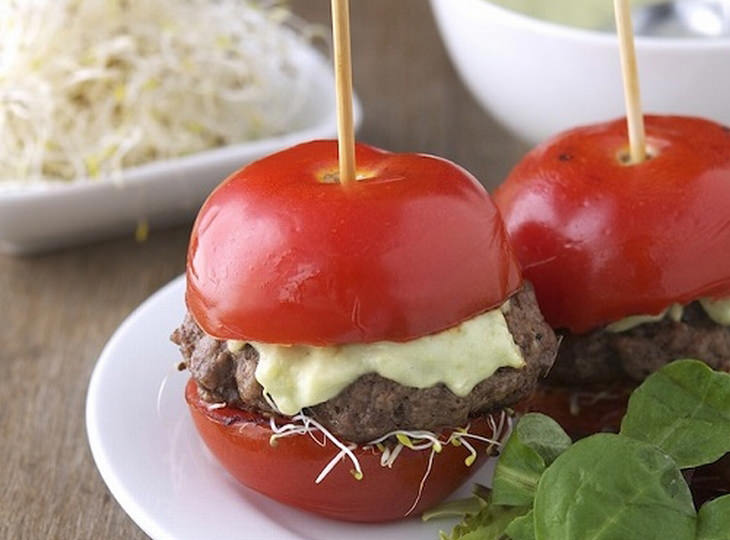 Instead of putting your meatball in a bun place it between large tomato halves. Spread mayonnaise or Greek yogurt over your meatball and add alfalfa sprouted seeds.
3. Cucumber turkey subs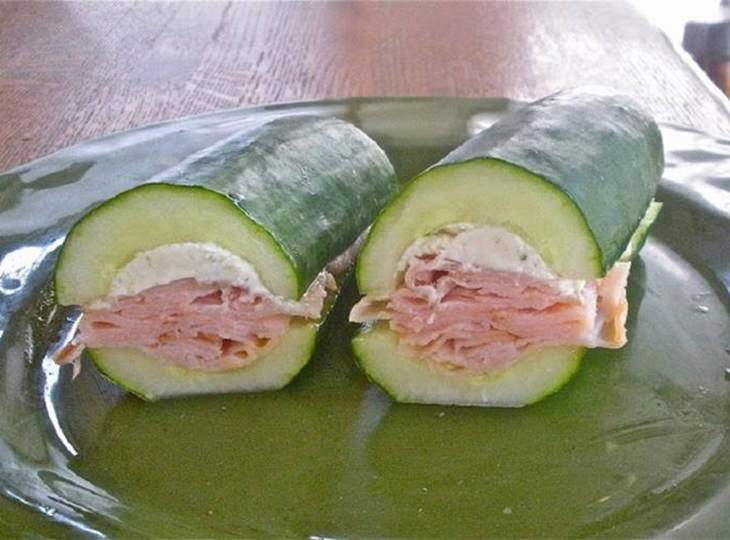 Replace your footlongs with cucumbers. Scoop out the seeds in the center, spread mustard and white cheese and add slices of turkey.
4. Portobello mushroom sandwich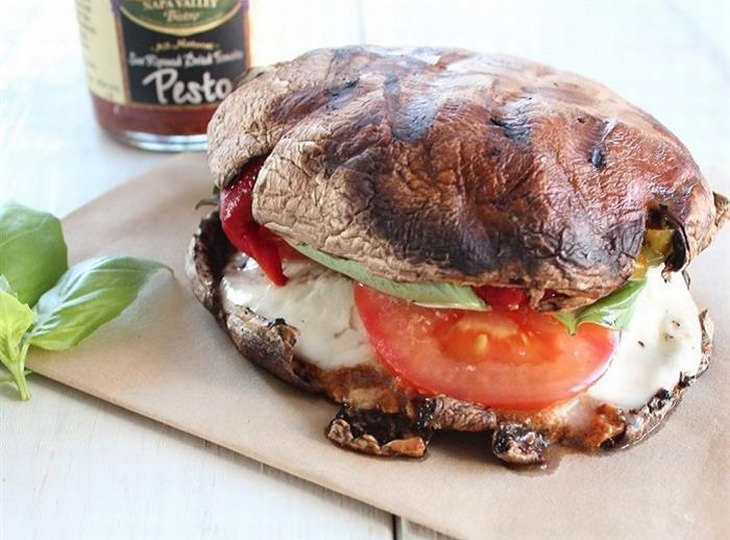 For this mouthwatering sandwich grill 2 large Portobello mushrooms. Spread garlic and pesto. Add mozzarella cheese, basil leaves and tomato slices.
5. Eggplant and avocado sandwich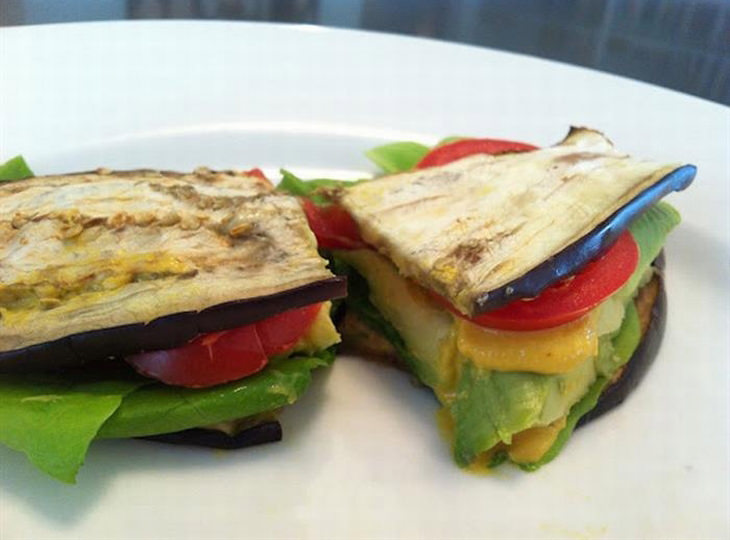 Place pieces of eggplant under a broiler for 2 minutes. Remove and cool. Layer tomato, avocado, lettuce and mustard. Cut in half.
6. Bell pepper sandwich
Cut a bell pepper down the middle and cut off the top. Add strips of avocado, lettuce or seaweed strips and turkey slices.
7. Halloumi slice sandwich
Grill slices of halloumi cheese until they are firm. Layer cold cuts, tomatoes, shredded lettuce, and roast peppers. Drizzle olive oil and red wine vinegar for added flavor.
8. Spinach leaves with corned beef and cheese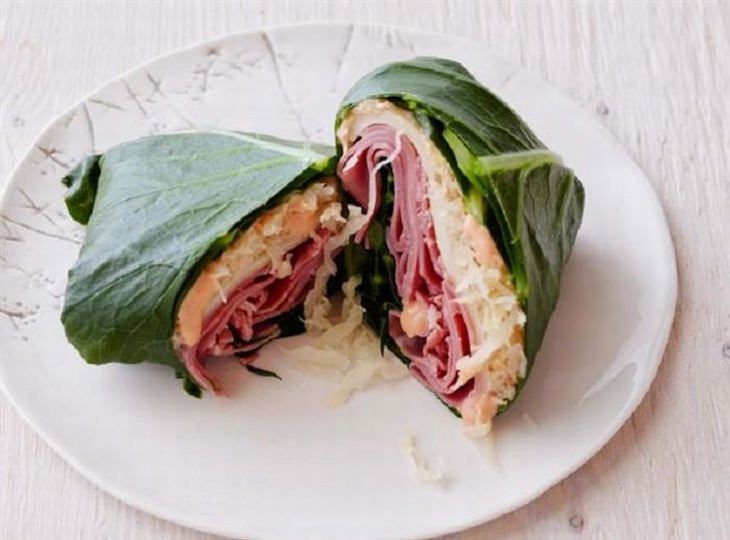 Lightly steam collard leaves. Wrap these around rolled up corned beef, sauerkraut, and Swiss cheese. You can dip in Russian dressing while eating.
9. Tofu slices with ham and cucumber center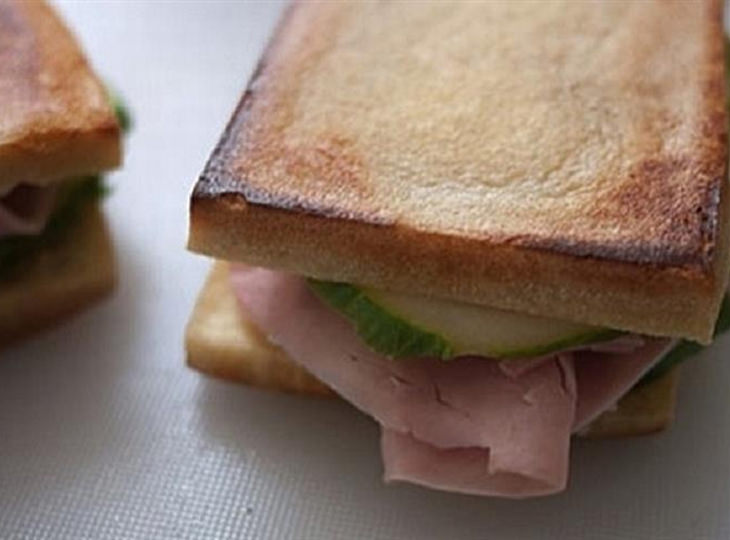 Fry slices of tofu in olive oil or butter on both sides until they are a light golden brown. Once cool, spread mayonnaise and add slices of ham and cucumber.
10. Eggplant stacks with sweet potato filling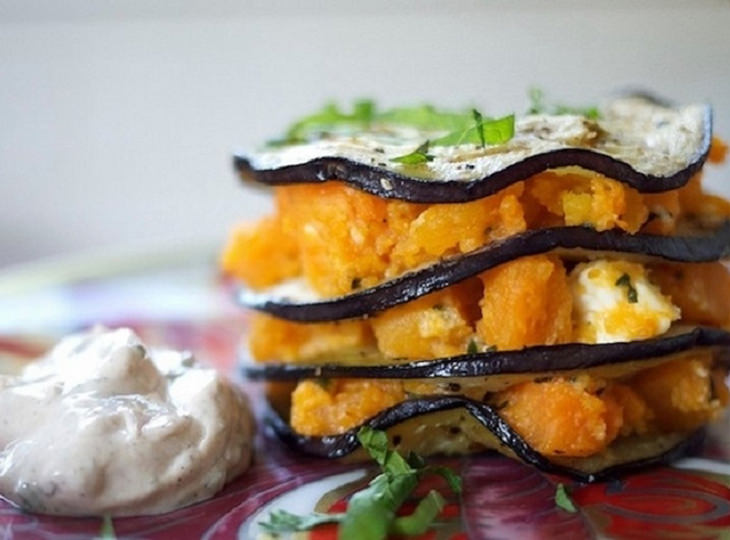 Slice eggplant, add salt and pepper and shallow-fry in olive oil. Stir-fry cubes of sweet potato with diced mint leaves and crumbled feta in butter. Layer this in between your eggplant slices.
11. Chicken salad in a lettuce taco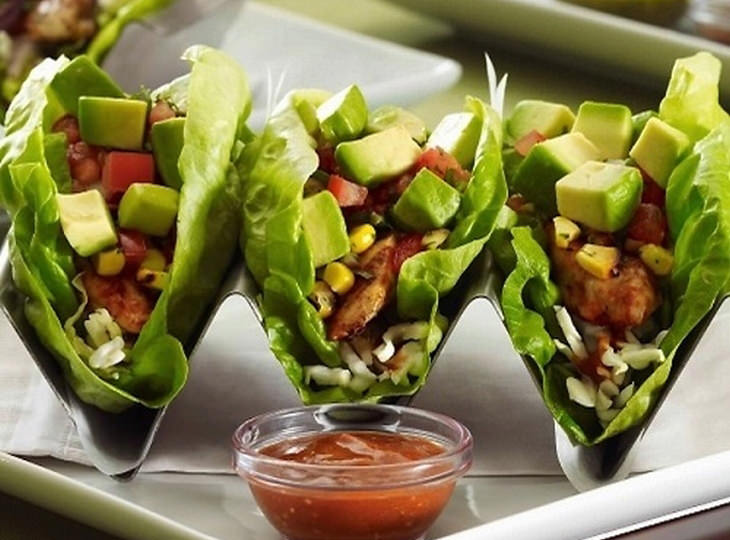 Grill strips of chicken breasts in balsamic vinegar. Drizzle the chicken strips with tzatziki, and add this to the lettuce tacos. Garnish with tomatoes, red onions, feta cheese, olives, basil, oregano and red wine vinegar.
12. Salami and ham wrap with spinach filling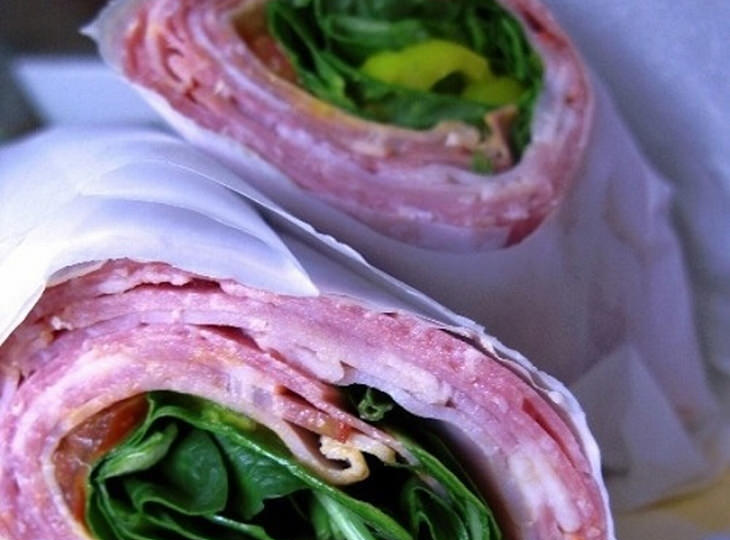 Wrap sweet ham and salami slices around slices of tomato, spinach leaves, and sliced banana peppers. Dress with mayonnaise, mustard and dried oregano.
13. Caprese salad sandwich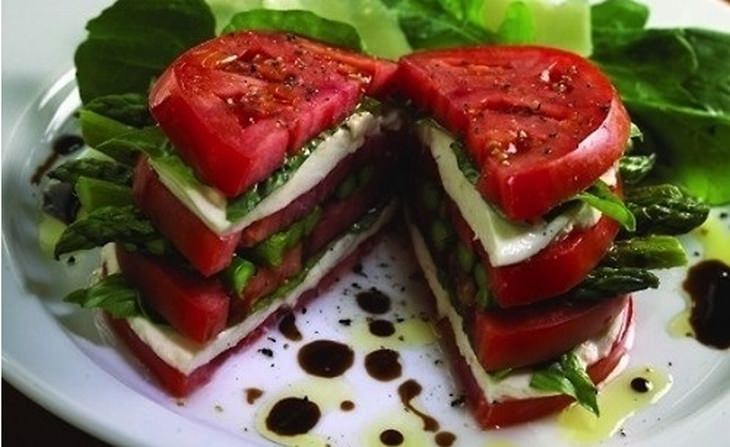 Layer sliced tomatoes with slices of caprese cheese and asparagus. Dress with olive oil and cut in half.