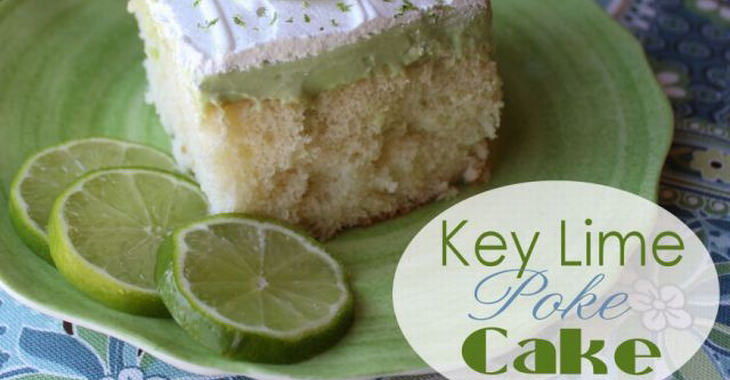 This recipe incorporates a healthy portion of lime zest and combines it with condensed milk. It's a poke cake you definitely want to try.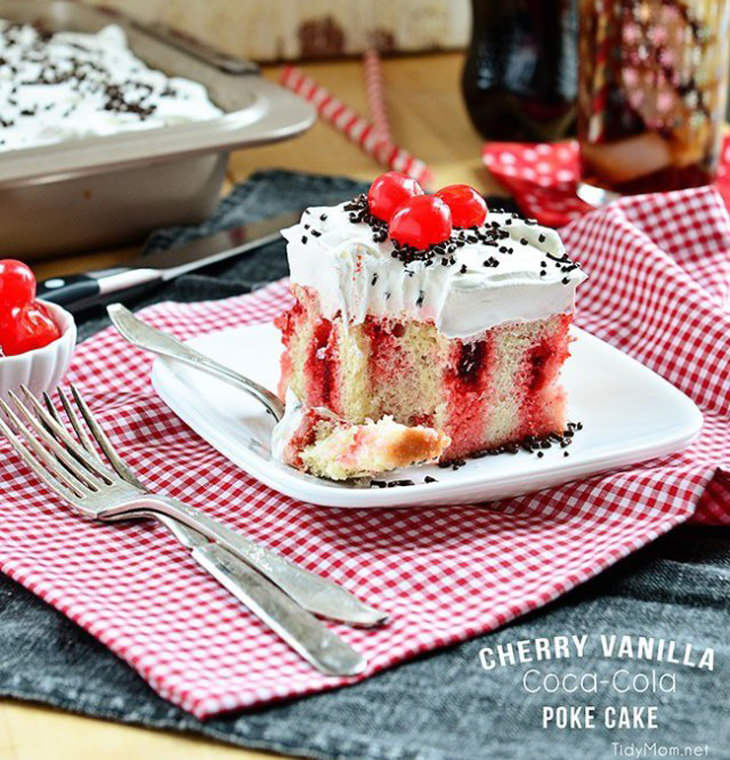 How about some cherry vanilla Coca-Cola to give your vanilla cake that added something? This is one of those recipes that show there's almost no limit to what you can fill a poke cake with!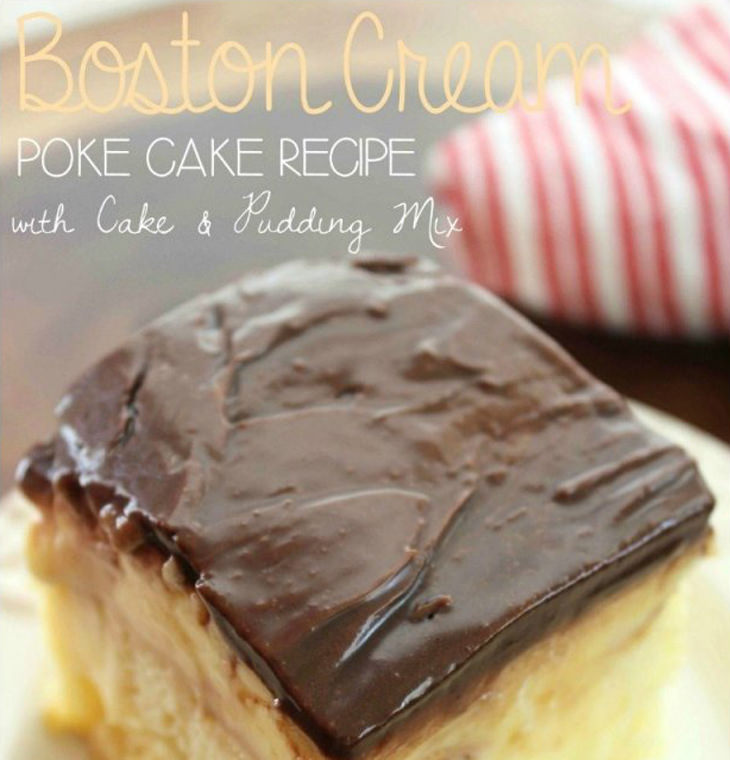 If any of you out there adore Boston Cream, you're really going to love this next recipe, because this cake is basically just one massive Boston Cream donut. Thick cream and chocolate frosting complement this one.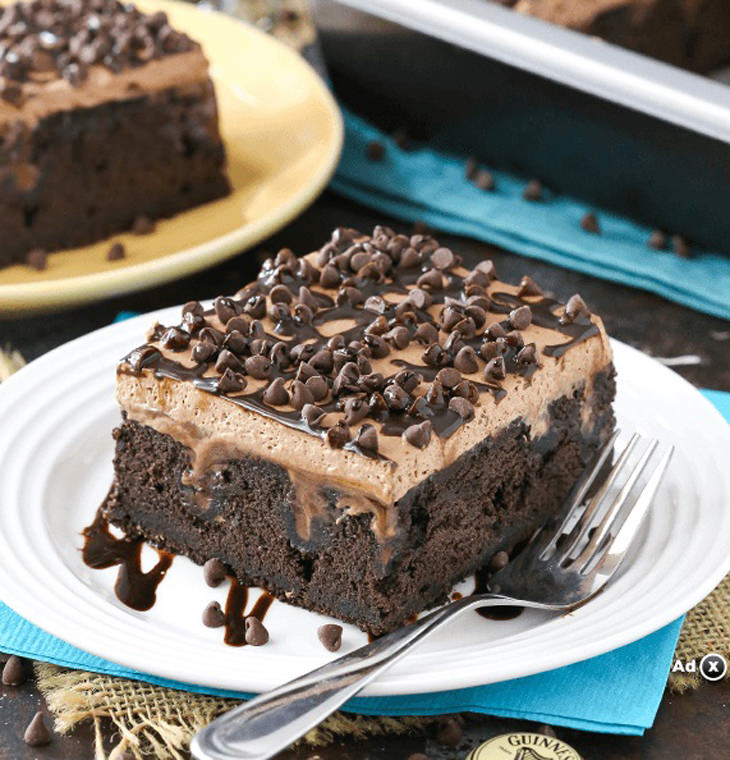 Guinness might sound like a surprising ingredient, but it can add a whole other level of flavor to an already-rich chocolate cake. Maybe you should save this one for St. Patrick's Day!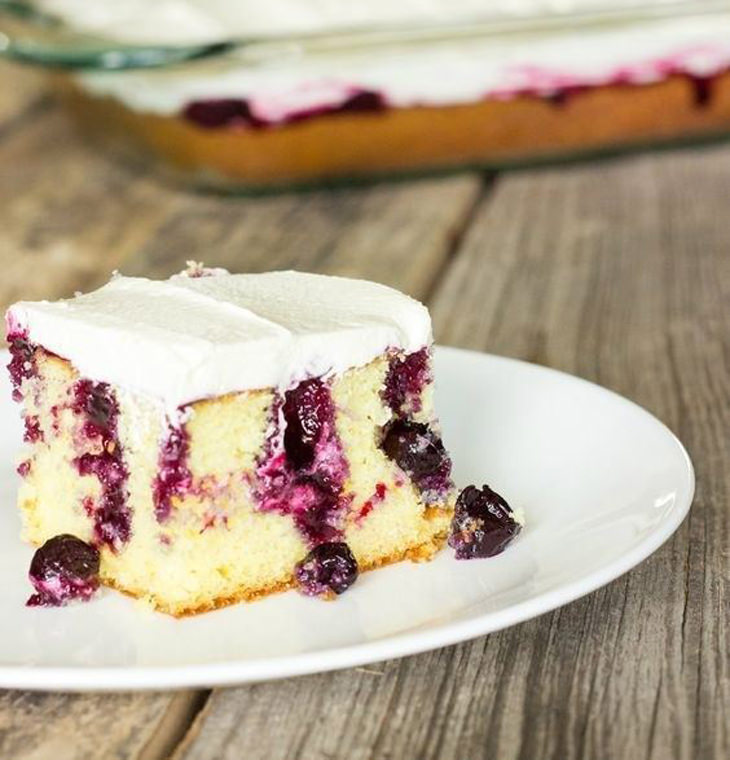 A truly delicious flavor combination is blueberry and lemon. These light, sweet ingredients complement each other perfectly. When you're done with this one, you might think it looks almost too good to eat!
S'mores just scream summer fun, but that doesn't mean that they can't be enjoyed throughout the entire year. Fill the poke holes with marshmallow spread, cover the brownies in chocolate fudge, then add a layer of crumbled graham cracker for even more decadence.
The oddly-named chocolate turtle usually consists of an irresistible combination of chocolate, caramel and pecans. In this recipe, the poke holes are filled with caramel spread, covered in chocolate fudge and topped off with a layer of pecans.
Send your taste buds on a tropical vacation with this coconut poke cake. You'll think you're in the Caribbean with each bite you take (if you close your eyes, that is!).
This pumpkin poke cake has a whole lot more added flavor thanks to its caramel apple filling and sweet caramel frosting to finish it off. Yum!
Elvis was known for his "bacon-wrapped everything" eating habits, so this is a sweet treat that pays tribute to him. It's made with banana, peanut butter and is topped off with BACON bits! Are you adventurous enough to try this one?
Strawberry shortcake is delicious on its own, but when it's incorporated into a cake, the level of deliciousness reaches another level altogether! Top off with fresh whipped cream for a perfect sweet treat.
Take an already-decadent red velvet cake, poke it full of holes, then fill them with bittersweet, rich red velvet cream to make a truly memorable cake.