Ferrari has just launched its open-topped version of its flagship LaFerrari hypercar in the presence of an adoring audience at the 2016 Paris Motor Show. The display car was decked out in black with red pin-striping, and, as you can probably imagine, was the source of much fanfare on the hallowed Ferrari stand at the show.
Click on images to enlarge
The most famous sports car marque in the entire world certainly took its time releasing the convertible version of its LaFerrari, which first appeared in 2013. The Aperta (or "open" in Italian), as the new model is called, will come with a soft top as standard, however there are owners who specified an optional carbon fiber hard top to ensure that the worst of the weather stays out of their $2 million playthings.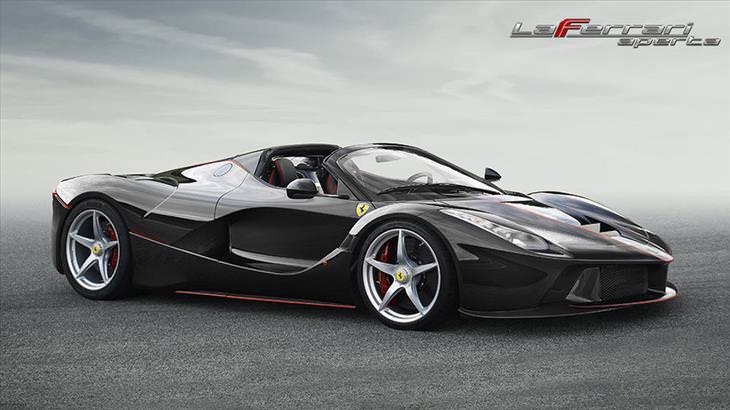 Perhaps what's even more remarkable about this car is that it was completely sold out before anyone actually even saw it. It's highly likely that potential buyers were given a sneak preview by Ferrari prior to the car's launch, however common folk like you and me will always be none the wiser about that. Celebrity chef Gordon Ramsay is one of the lucky ones waiting to get his hands on one.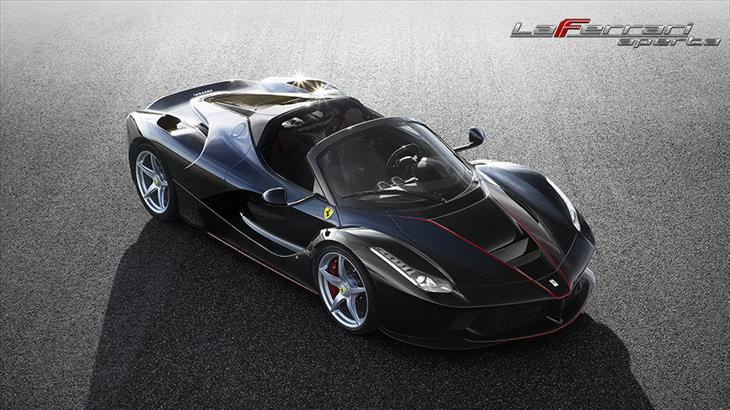 Changes that occurred when the car morphed from a Berlinetta (hardtop coupe) into an Aperta are minimal, however engineers reinforced the chassis due to the rigidity lost as a result of the roof being removed, and also tweaked the cooling system due to the airflow changes that its removal caused.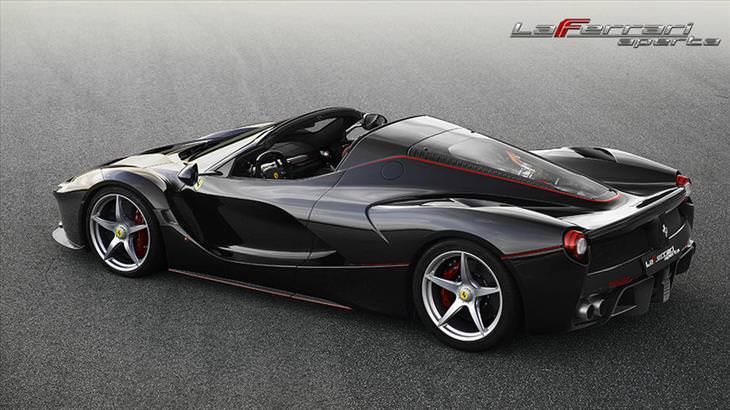 Enthusiasts will be happy to known that the LaFerrari's masterpiece of an engine, a 6.3-liter, mid-mounted V12 producing 789bhp, will be left unchanged in the Aperta model. The engine will power the car together with a 161bhp Kinetic Energy Recovery System. This prodigious amount of power is enough to propel the car to 60mph from rest in under three seconds, and the car doesn't stop accelerating until it has reached an eye-watering 217mph.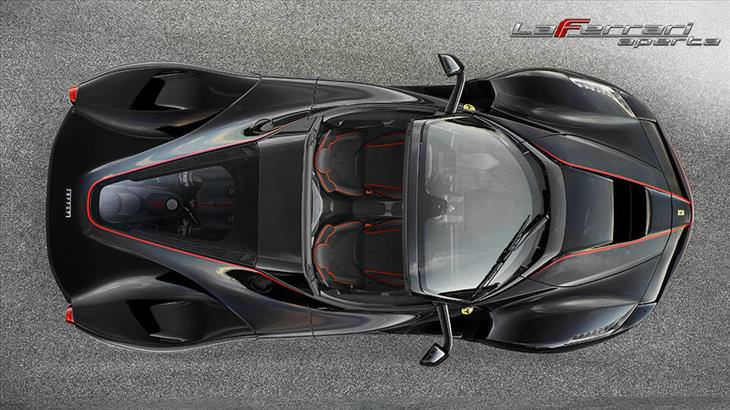 Undoubtedly many of these cars will go into collections or be placed in museums, but hopefully some of us that live in and around the major cities of this world will be lucky enough to see one being enjoyed by its owner on the streets.
Watch the official Ferrari launch video, featuring four-time Formula 1 World Champion Sebastian Vettel behind the Aperta's wheel, below:
Images and video courtesy of
Ferrari
.