Cozy, stylish and luxurious are words I often keep in mind, when designing my home. The ideas that follow epitomize just that. While they may require the knocking down of walls, the laying of new pipes and the buying of new furniture, the finished result will all be worth it. Here are 15 sumptuous ideas that will radically transform your home: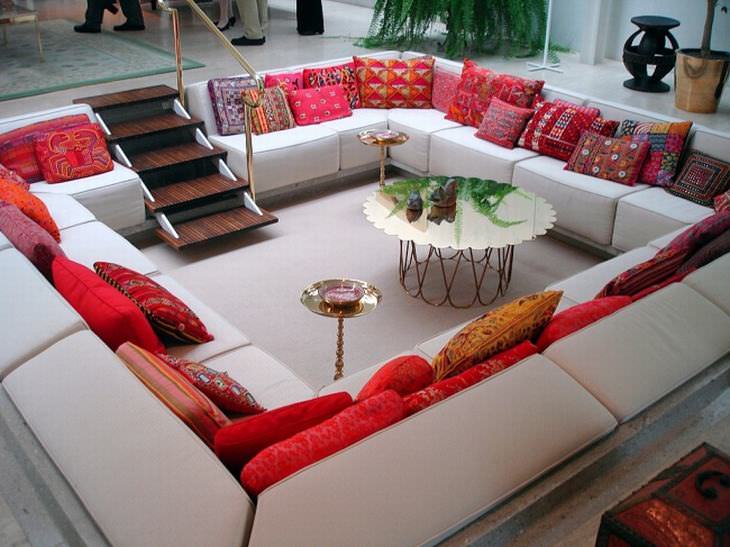 Create a little cavity at the center of your room for a more intimate and cozy gathering with family and friends.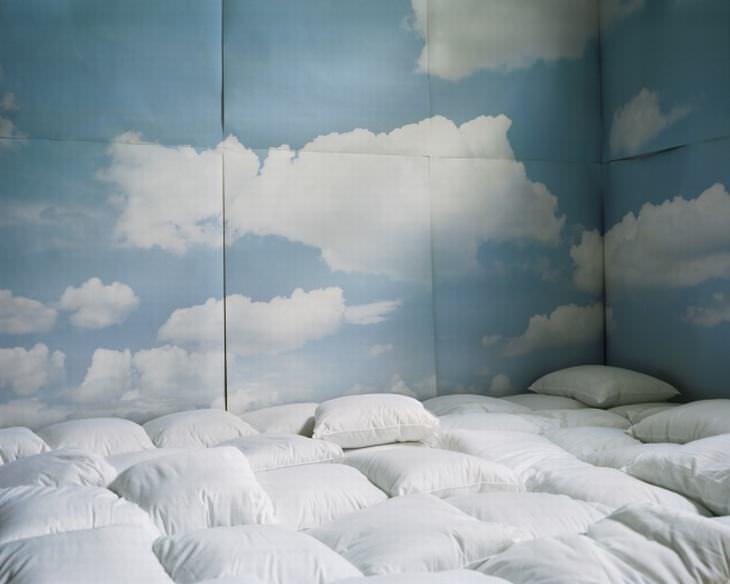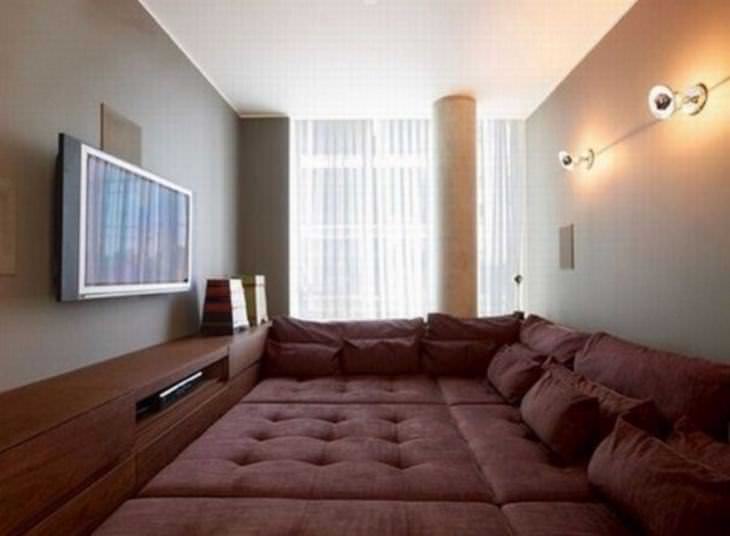 Great for pajama parties.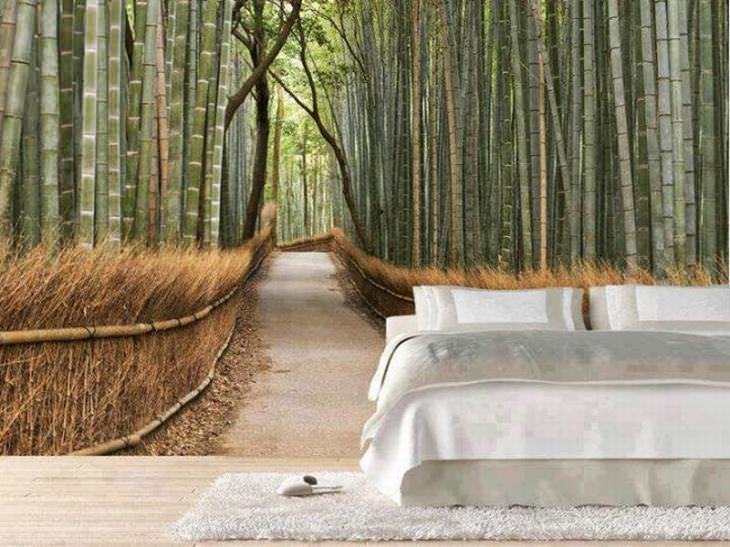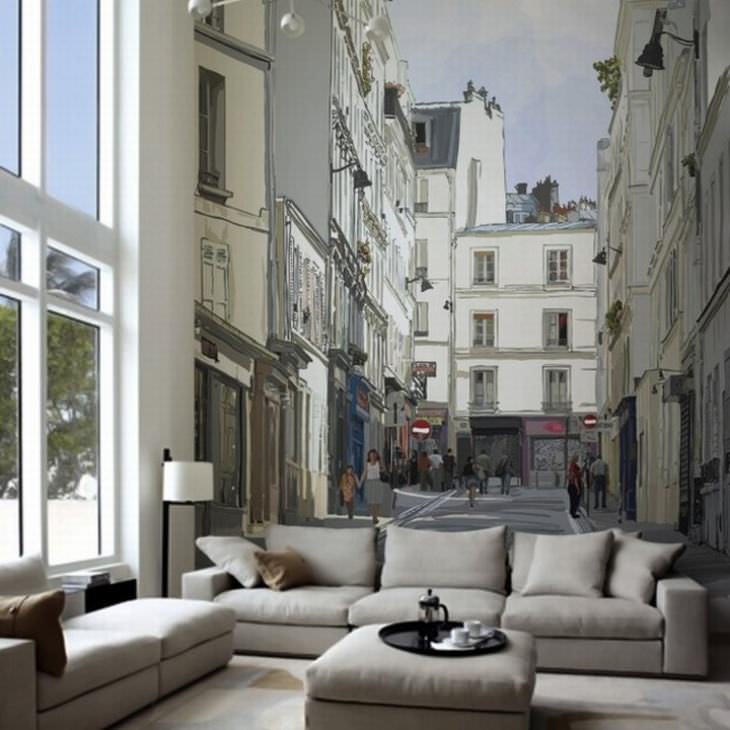 Add some new dimension to any room. These photos are breathtakingly realistic.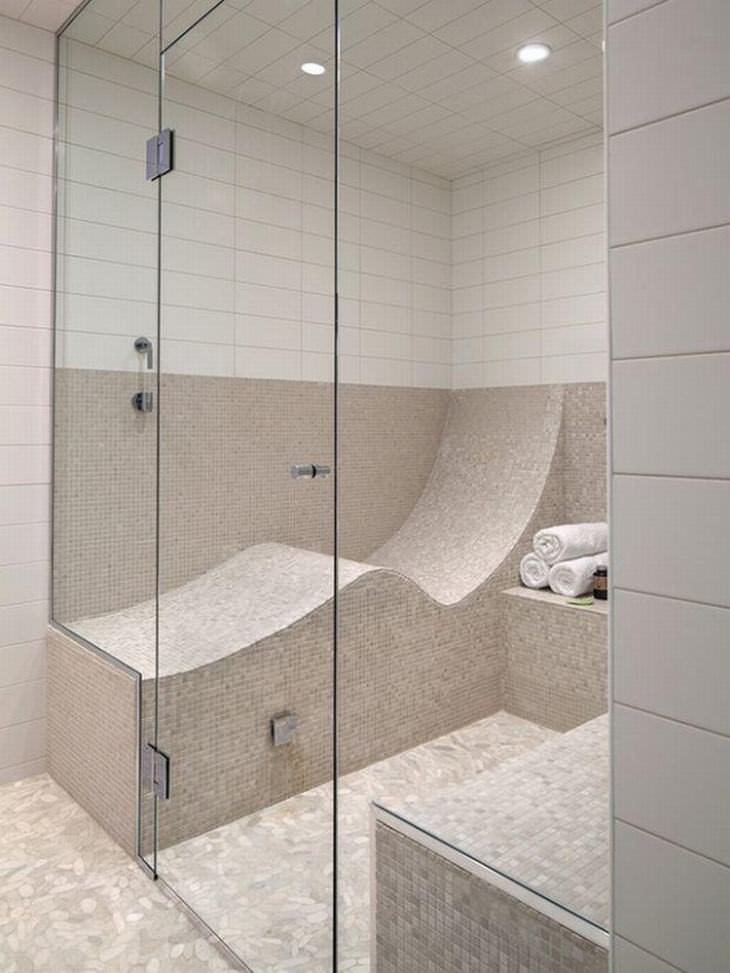 For a stylish effect, decorate your shower with a wave-shaped bench.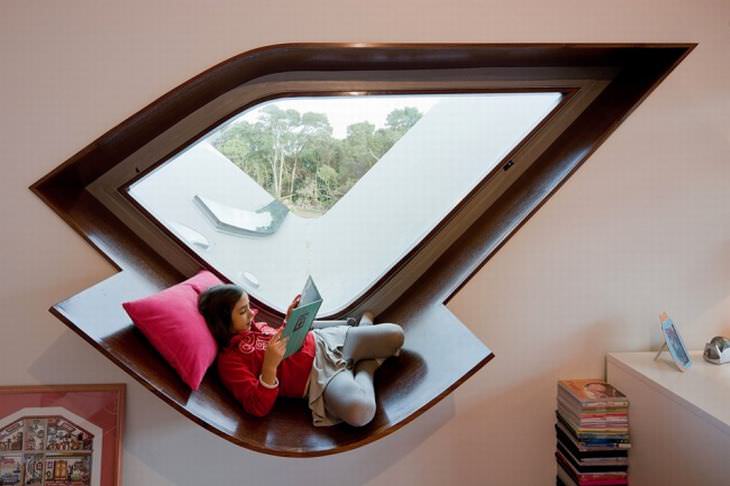 For the perfect reading nook.
6. Make the most of the available space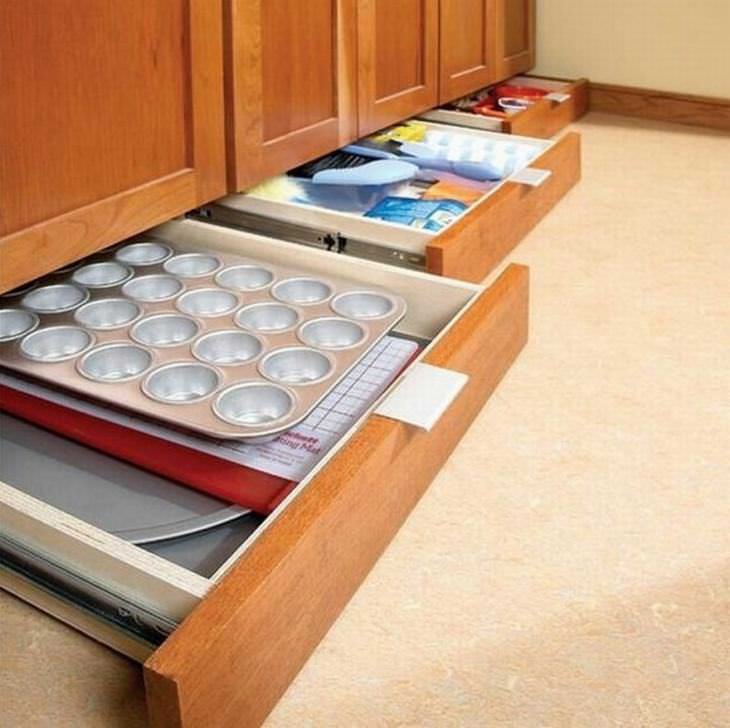 These hidden nooks make it possible to fit everything into the tiniest kitchen.
7. An innovative chest of drawers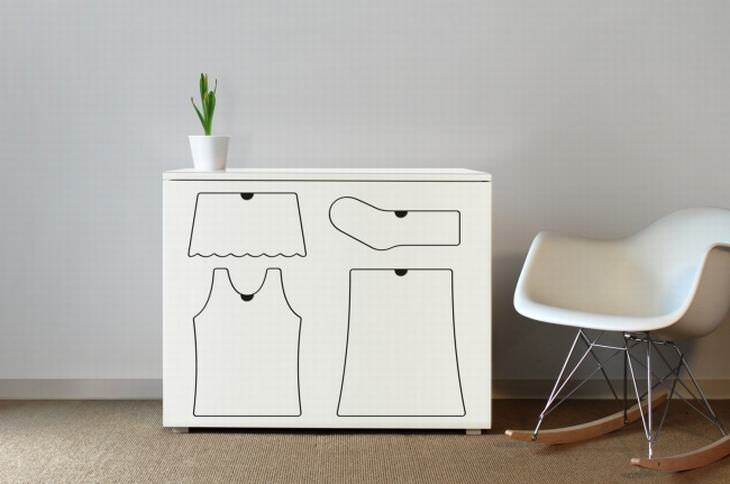 This handy feature will tell you where everything is straight away.
8. A library under the stairs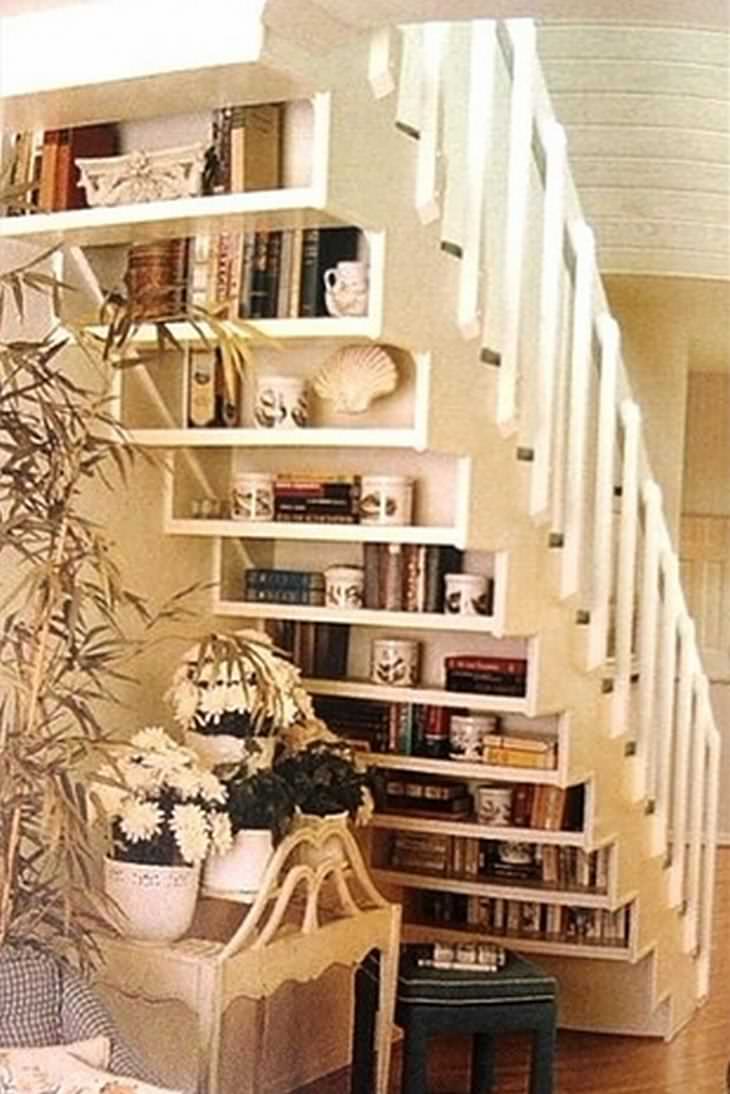 A pretty little nook for your books.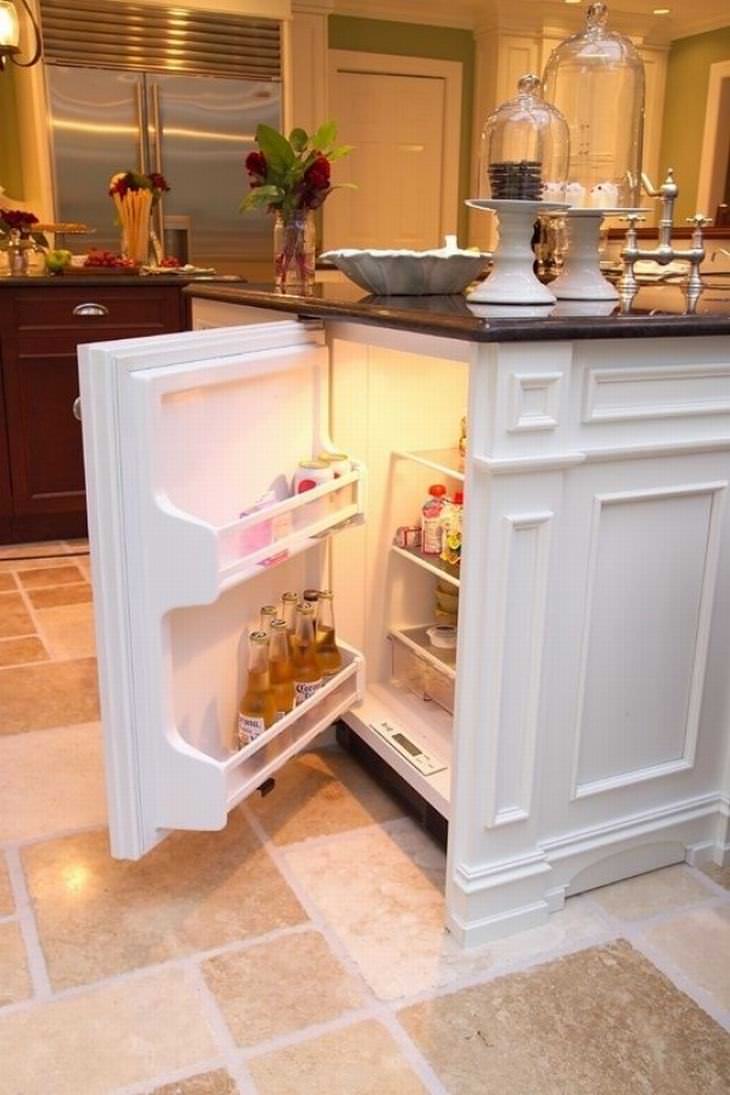 For those of us who never have enough space in our fridge.
10. Another creative way to make use of the space under your stairs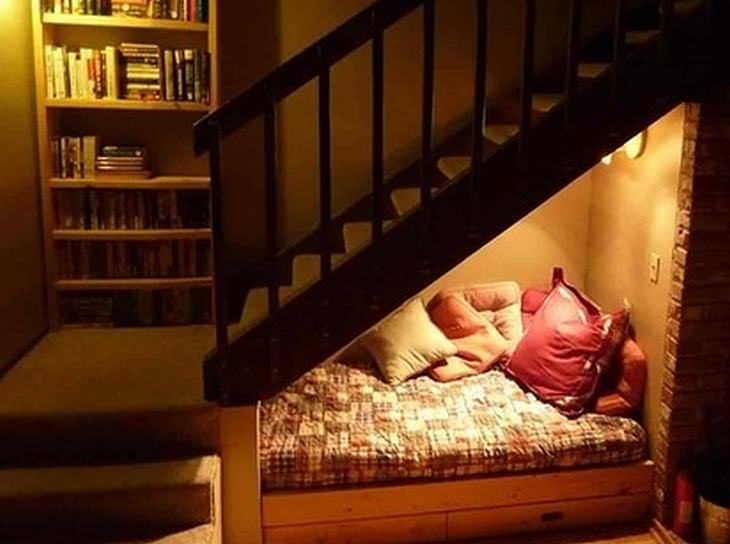 Perfect if you're looking for some solitude.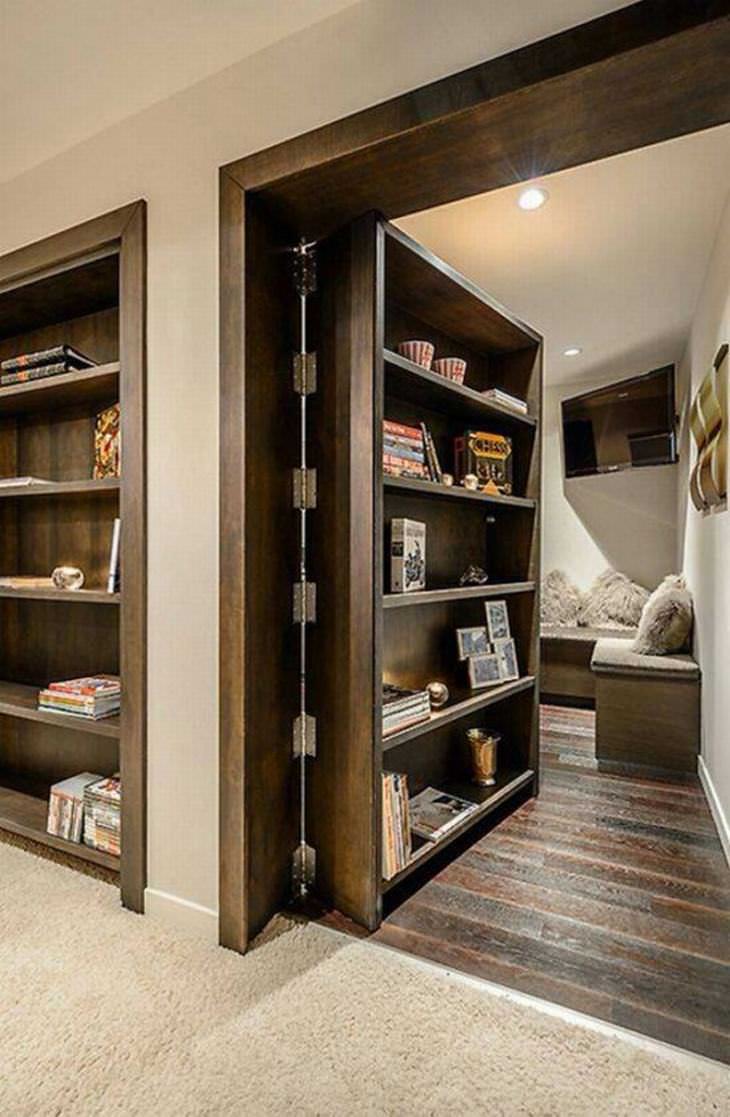 Wouldn't we all want one of these?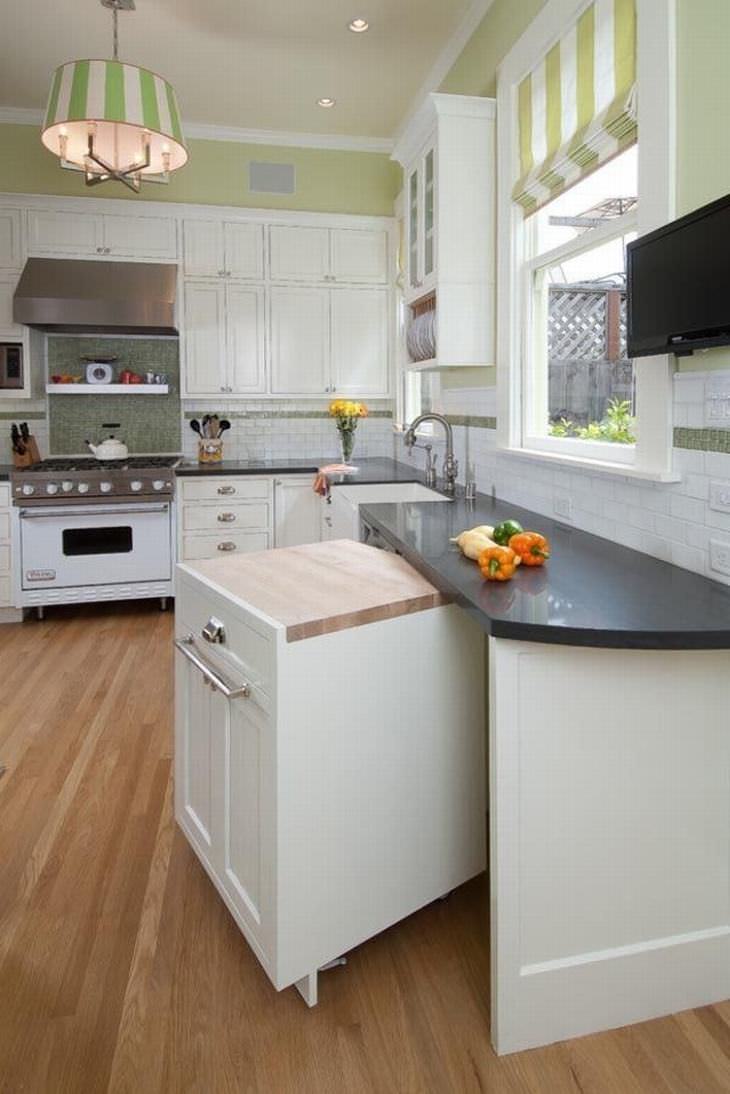 Pull-out cupboards on wheels can serve as an additional surface for cooking.
13. A double-sided fireplace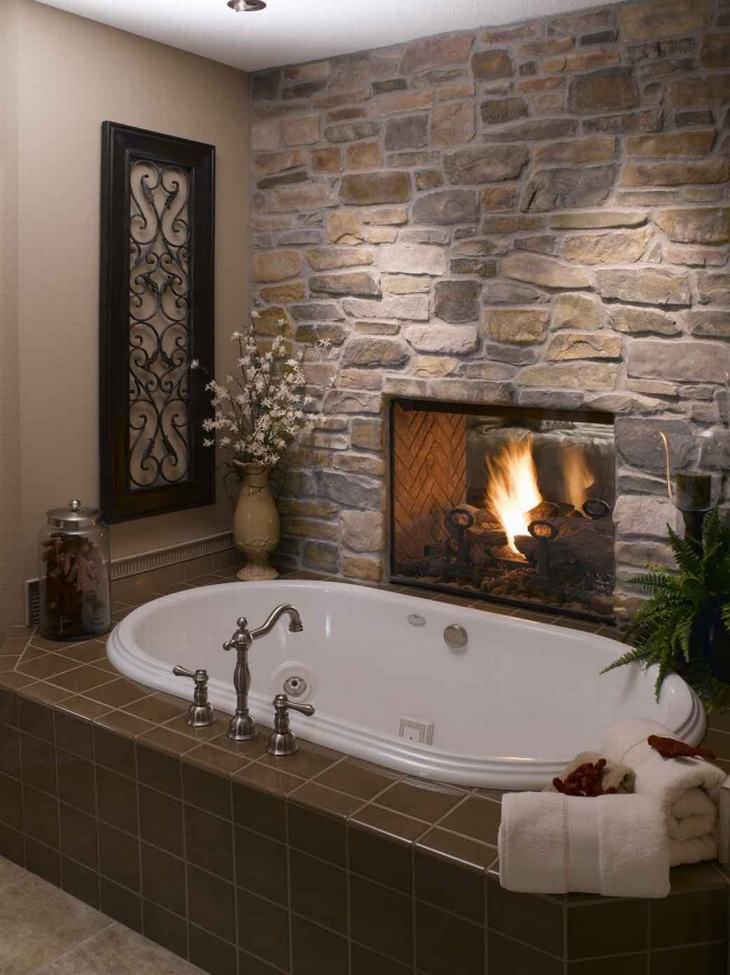 If you've got space for an en-suite in your home, this luxurious idea will both heat and decorate your bedroom and bathroom at the same time.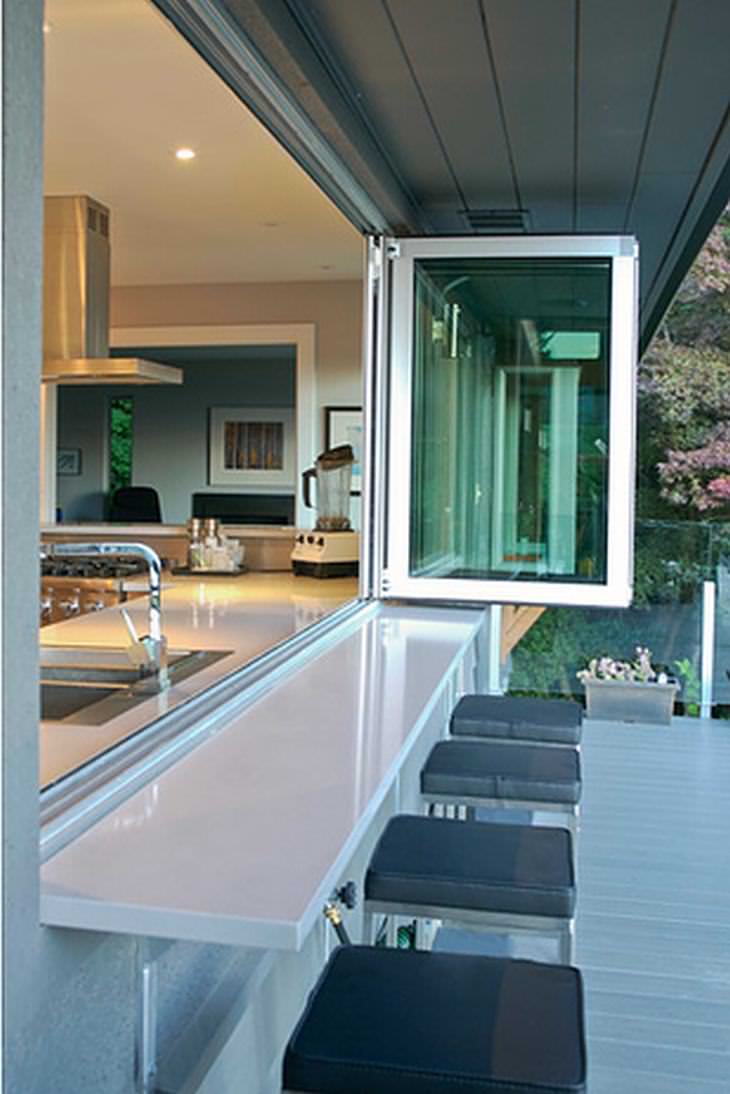 This idea will brighten up your space and help you get rid of the divide between your home and the outdoors on warm days.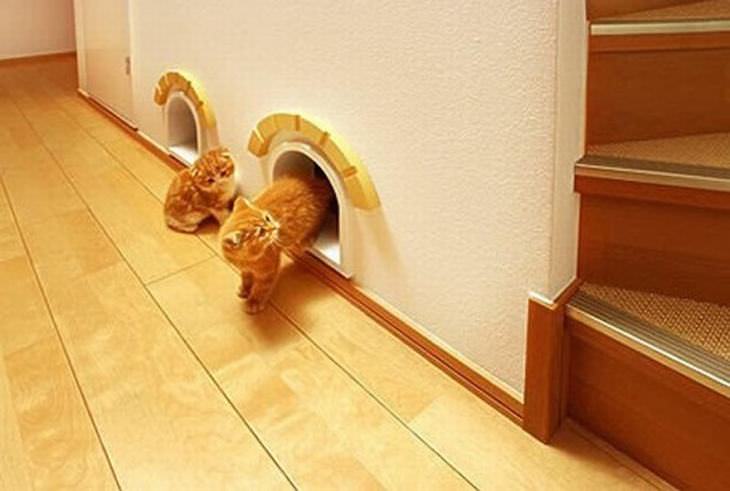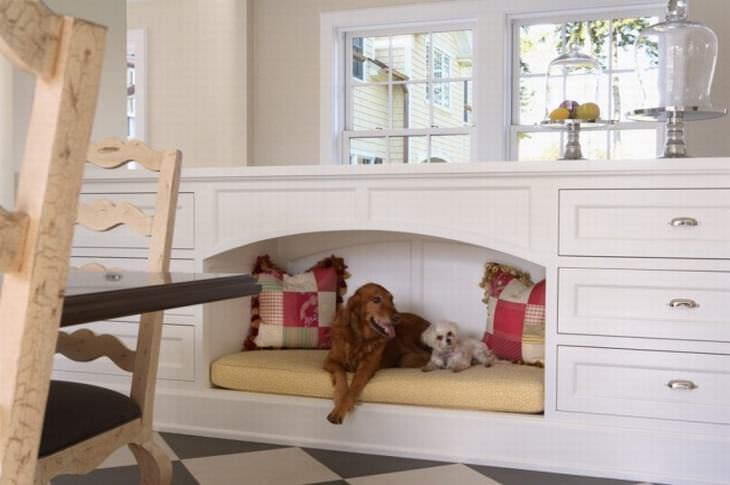 Stylish, cozy and the perfect spot for your pets to enjoy.