One of the most recognizable landmarks in France is the Eiffel Tower, designed by Maurice Koechlin to commemorate the centennial of the French Revolution, and named after Alexandre Gustave Eiffel. Construction ended in 1889, and its location marked the entrance to the 1889 World's Fair. Since then, the tower has become synonymous with Paris.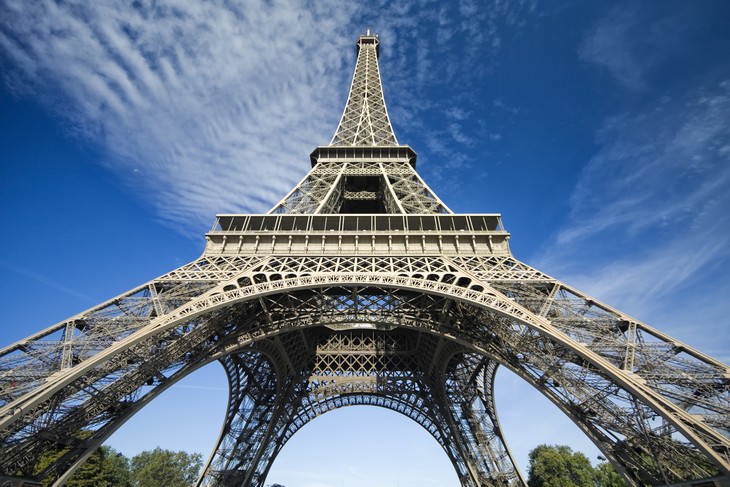 Image courtesy of depositphotos.com
1. The tower stands 324ft (98m) tall, and is constructed of 18,038 metal beams, weighing over 7,300 tons.
2. Painting the tower required 60 tons of paint, and a new coat is needed every seven years.
3. The architect the tower is named after, Gustave Eiffel, also designed the Statue of Liberty.

4. The tower's construction was not popular, and many artists and architects protested against it.
5. Originally, the Eiffel Tower was planned to stand for only 20 years.
6. In 1905, the French newspaper L'Equipe held a race to the first level. The winner's time was three minutes and twelve seconds (the winner won a bike).
7. In 1964, the city of Paris celebrated the Eiffel Tower's 75th anniversary by televising a group of mountaineers, climbing to the top of the tower.

8. On the tower's 100th anniversary, a tightrope walker named Philipe Petit walked over a 2,296ft (700m) tightrope between the Tower and the Palais de Challiot.
9. During WWII, at the First Battle of Marne, the allies used the tower to block Nazi radio signals, facilitating their victory.
10
. During the winter, the tower shrinks by six inches (15cm).

11. Winds and heat cause the tower to sway as much as seven inches (18cm).
12. Gustave Eiffel actually had a small apartment on the top floor, which he used to entertain friends and family.

13. These days, the 2nd floor is the home of the world-famous Jules Verne restaurant.
14. Surprisingly, the majority of tourists who visit the tower are French.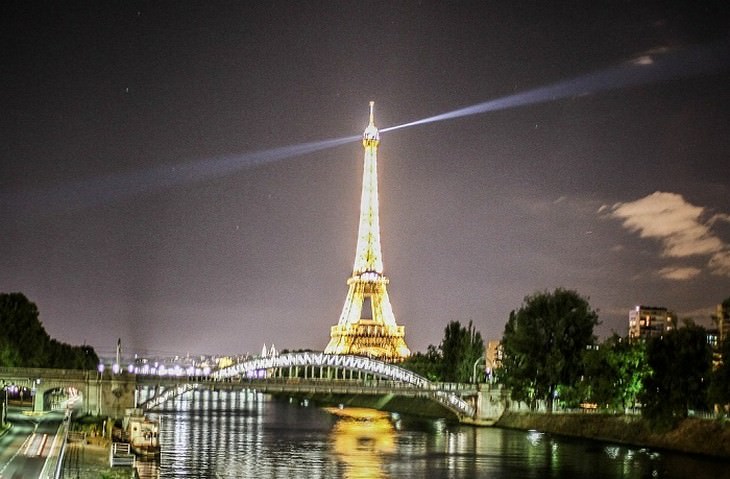 15. Every night, over 20,000 light bulbs illuminate the tower.
16. Before the installation of elevators, visitors who wished to get to the top had to use the 1,665 steps.
17. Over seven million people visit the tower annually.

18. The Eiffel Tower received its 250 millionth visitor in 2010.