It doesn't matter how well you clean them when you're washing up - your copper pots always seem to get dirtier and dirtier as the years go by. But, for me, this was never a problem because I still use the old trick my grandmother taught me very many moons ago. All you need to get your pots sparkling like brand new is some salt and white vinegar. You'll be stunned at how simple this is!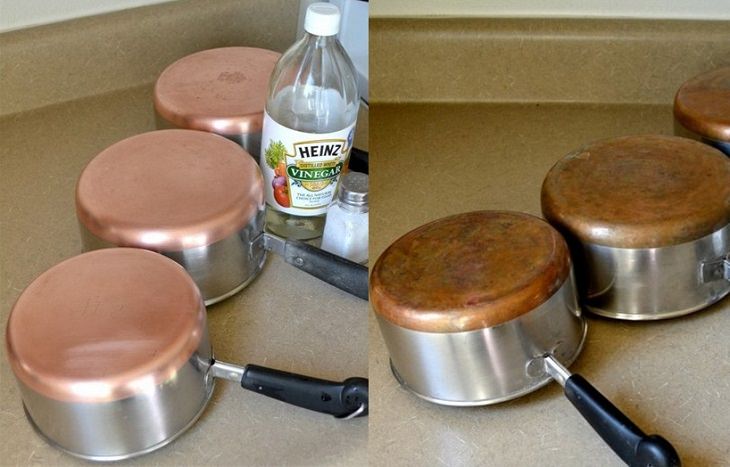 Watch this short tutorial and read the simple instructions below.
What you need
• Salt
• White vinegar
• Scouring pad

The copper pot cleaning method:
1. Turn the pan upside down, and sprinkle some salt on its bottom.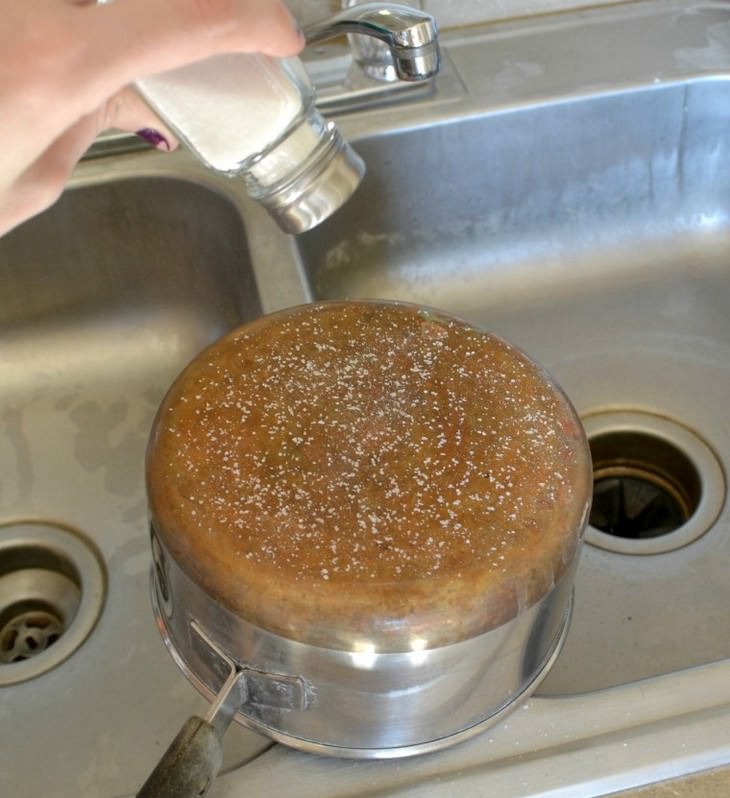 2. Spray or pour the white vinegar onto the salted pan.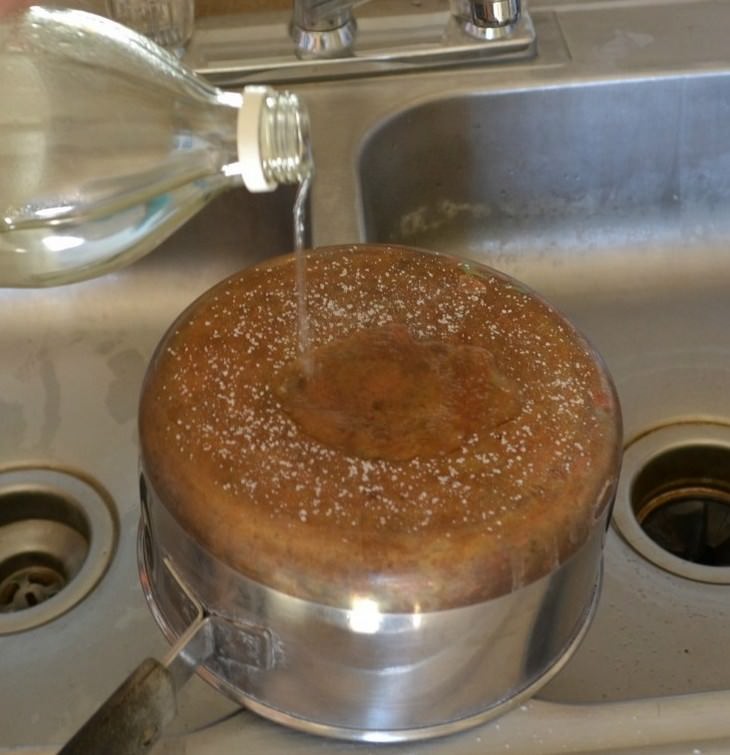 3. The color change will show you that it's working already.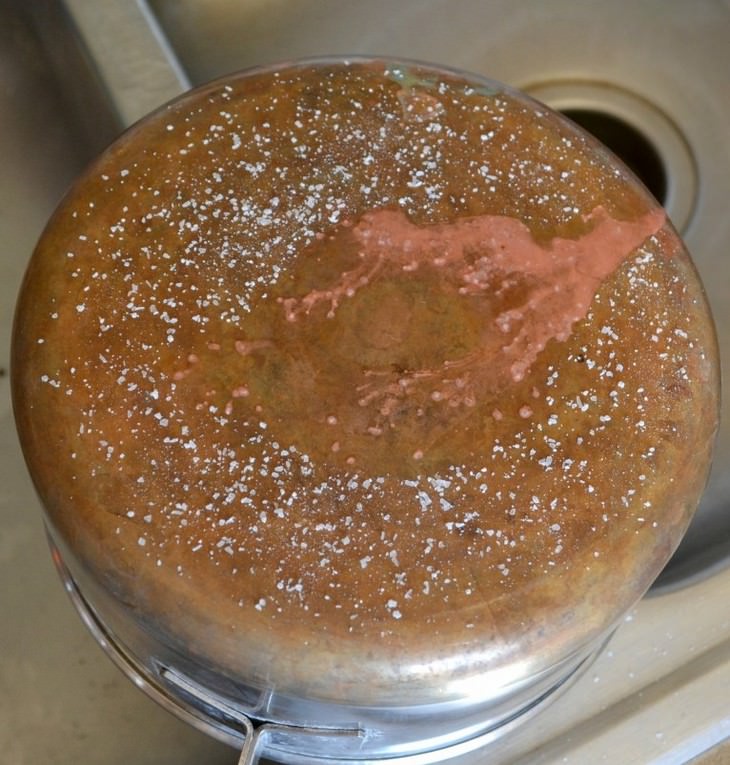 4. Use the scouring pad to scrub the vinegar about, rubbing it into the salt.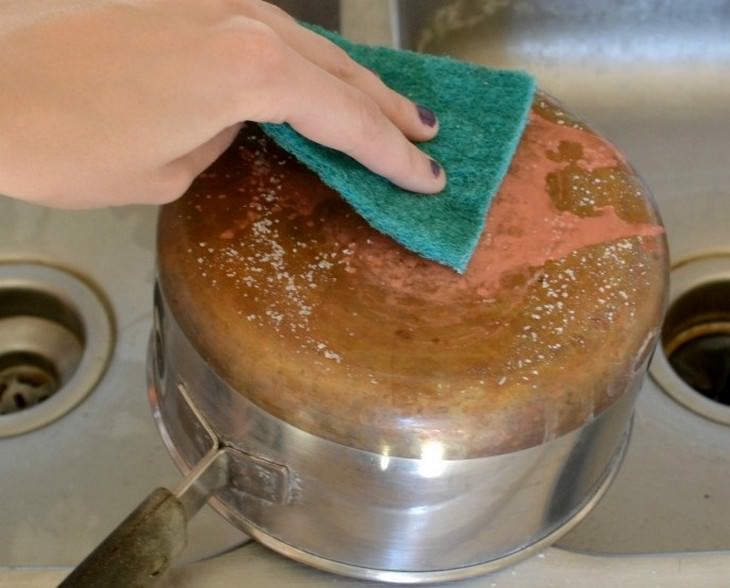 5. As you require, simply add more salt and vinegar, scrubbing all the way. That's all there is to have all of your copper pots shining like brand new.