Australia is one of the most famous tourist destinations in the world, but have you ever considered a visit to Tasmania? The smaller island is situated at the southeastern tip of the country, and it's a place of stunning natural beauty. In addition to a wide variety of endemic flora and fauna, Tasmania is also home to some of the most spectacular natural views to be found anywhere on earth. Take a look at this wondrous island:
Click on images to enlarge
Tasmania is marked in red on the map, below left.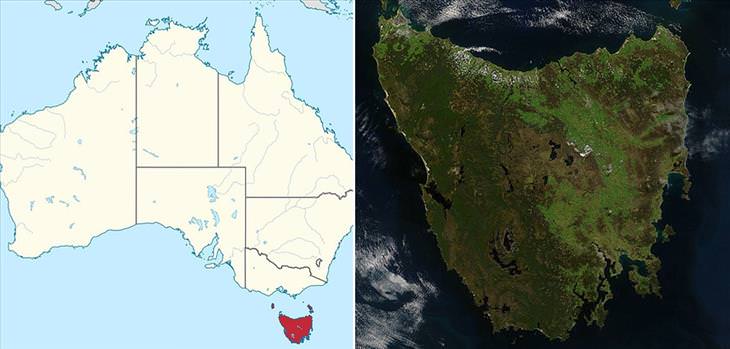 One of Tasmania's best kept secrets is that it's one of the most beautiful places on the entire planet.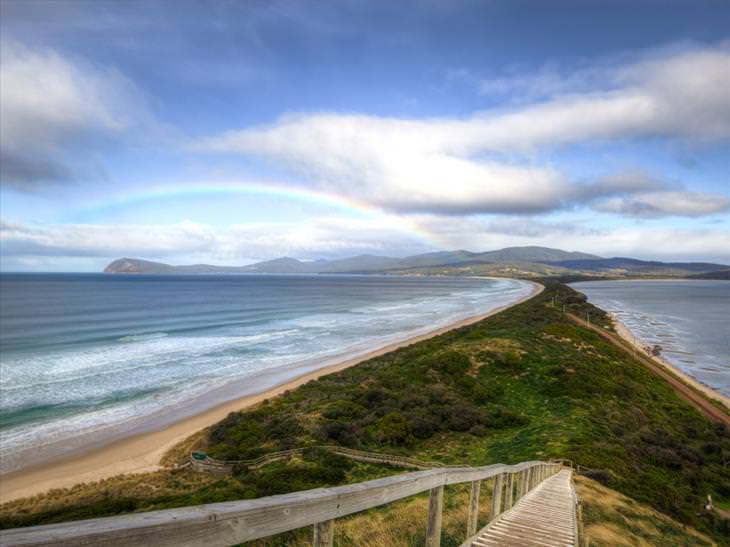 The island could easily be mistaken as a backdrop from a Hollywood blockbuster.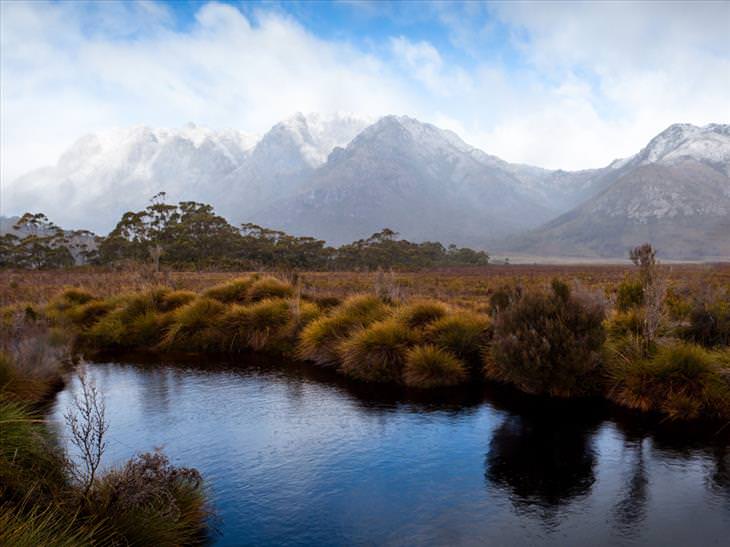 There are some 19 national parks in Tasmania, protecting its unique landscapes and wildlife.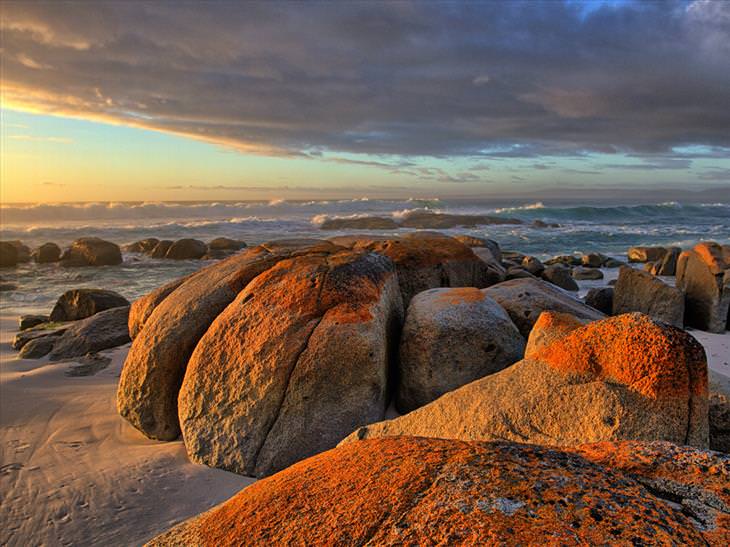 Wineglass Bay is pictured below. It's rated as one of the top ten beaches in the entire world.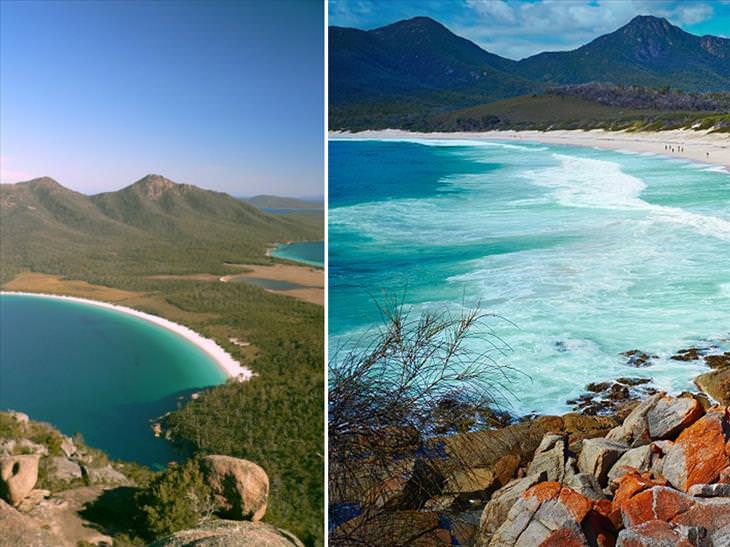 One thing you can do on your visit is take a hike up to Cradle Mountain's summit and take in the incredible views.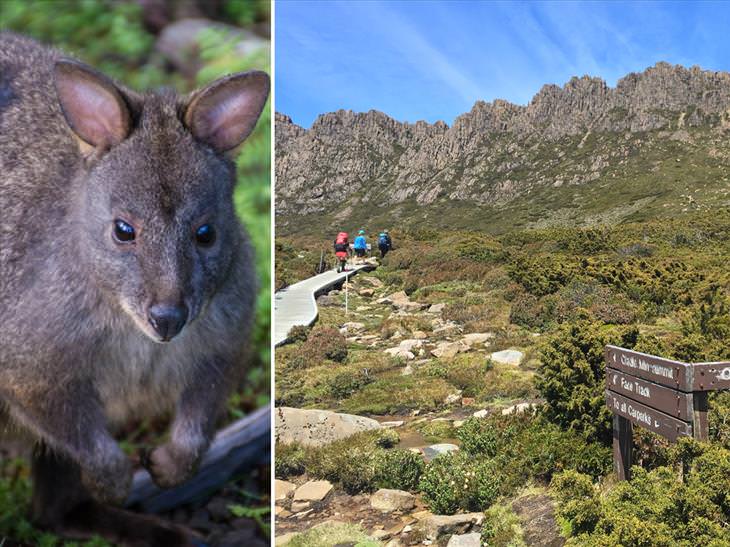 Tasmanian devils, which are endemic to the island, call the island home, as do wombats.
The island's landscape is incredibly varied - from waterfalls, to sea cliffs, marshes and more.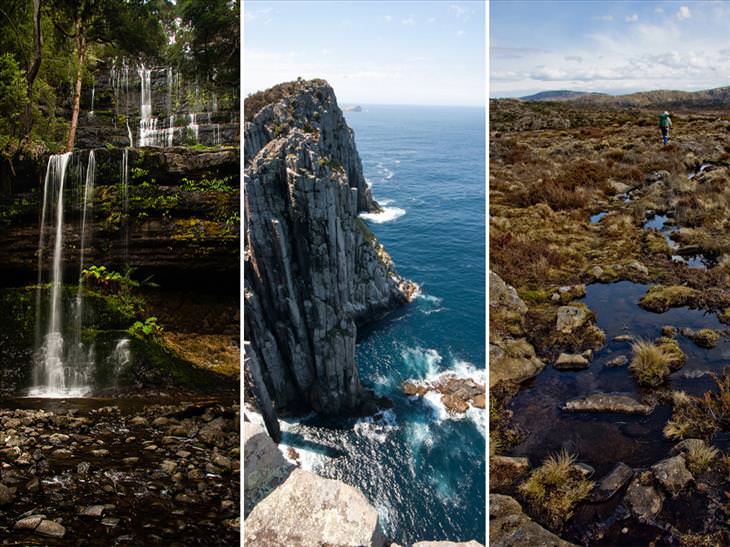 This intricate rock formation is called the Painted Cliffs. It is located on Maria Island.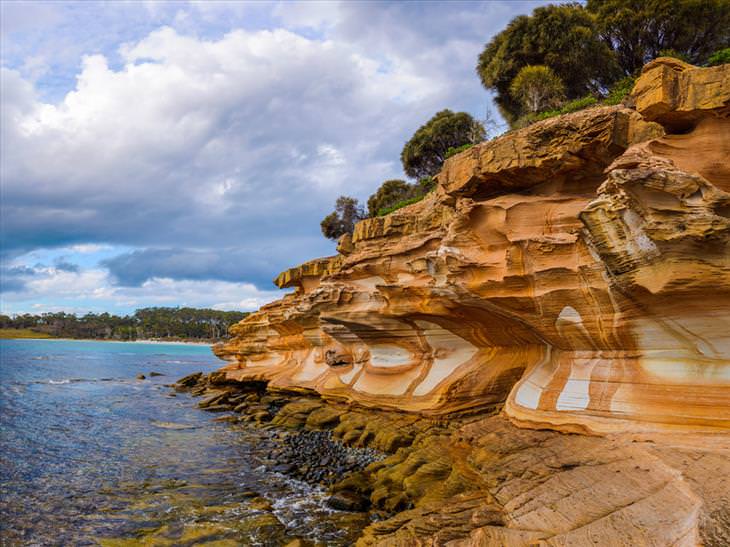 The otherworldly Sentinel mountain range can also be found on the island.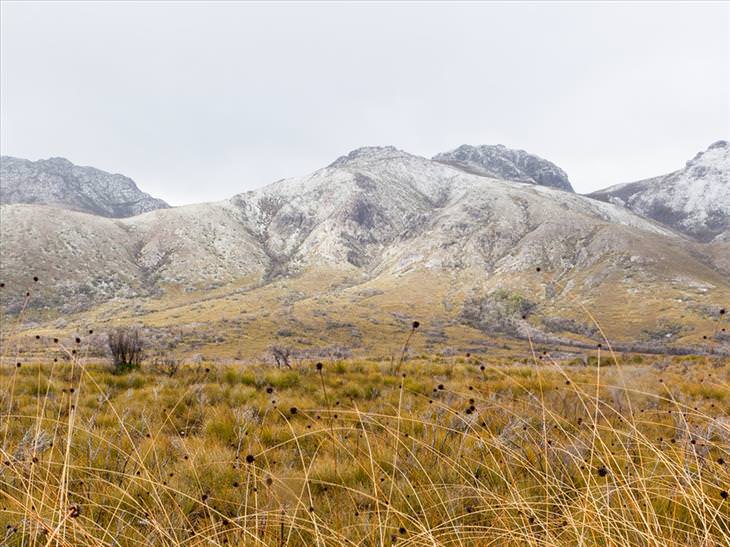 Isn't it time you paid this incredible place a visit?