I always used to enjoy having hash browns in the morning. The smell of them sizzling away in the pan always seemed to rouse my belly into action. Yet, I am so health conscious that I had to wave goodbye to this little pleasure. That is until I found this healthy alternative. Now I can enjoy fresh and healthy hash browns as often as I please, without busting my calorie intake for the day.
Check out this healthy alternative to greasy, unhealthy hash browns. This is one recipe you're going to be using again and again, I'll bet.
Ingredients
• 1 cauliflower head
• 1 egg
• 1/2 tsp. minced onion
• 1/4 tsp. kosher salt
• 1/8 tsp. pepper
• 1/2 tsp. garlic powder
• 1 tsp. coconut oil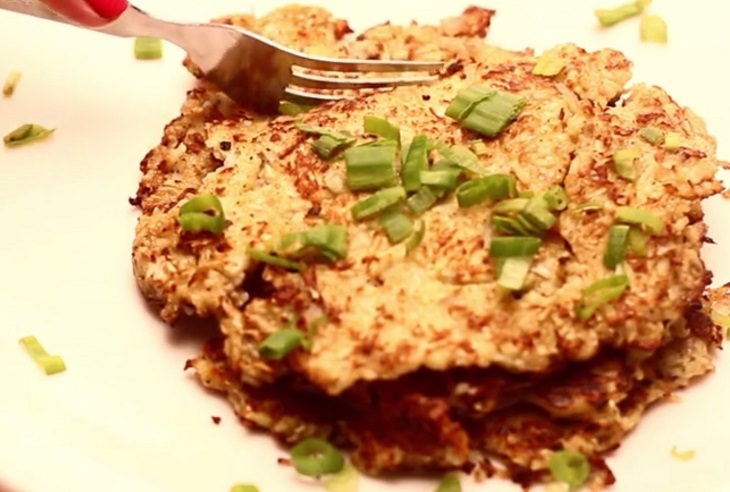 Directions
1. First, cut your cauliflower into 2 halves, then take away the leaves from its bottom.
2. Grate both halves of the cauliflower with a cheese grater, collecting the gratings into a bowl.
3. Now combine with the garlic powder, pepper, onion, salt and egg.
4. In a saucepan heat up the coconut oil. Then add about half of the cauliflower mix into the pan.
5. Cook this half of the mixture for 3-5 minutes. Then do the same with the other half. Now, serve and enjoy!