Aren't cats just the cutest? I'm sure you'll agree, but the degree of cuteness just elevates to another level when they have a miniature version of their adorable selves! These 15 pictures show cute kittens that are spitting images of their moms and dads, and their owners will probably have a hard time telling them apart when they're all grown up! In the meantime, be sure to enjoy these oh-so-cute pictures: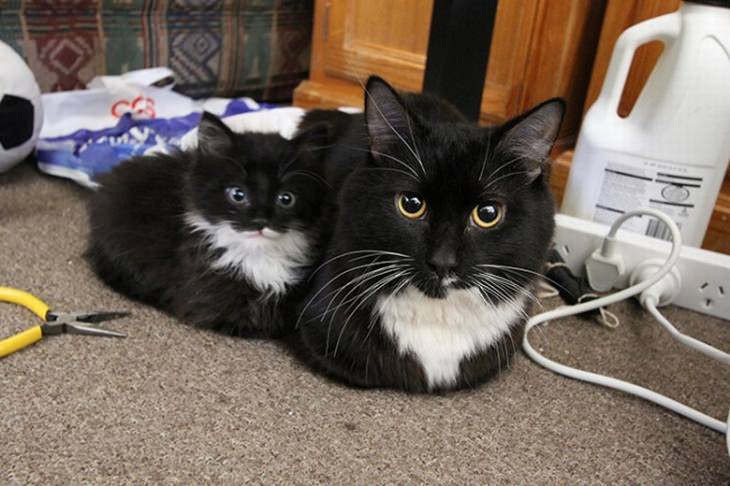 Mom and Dad were so proud.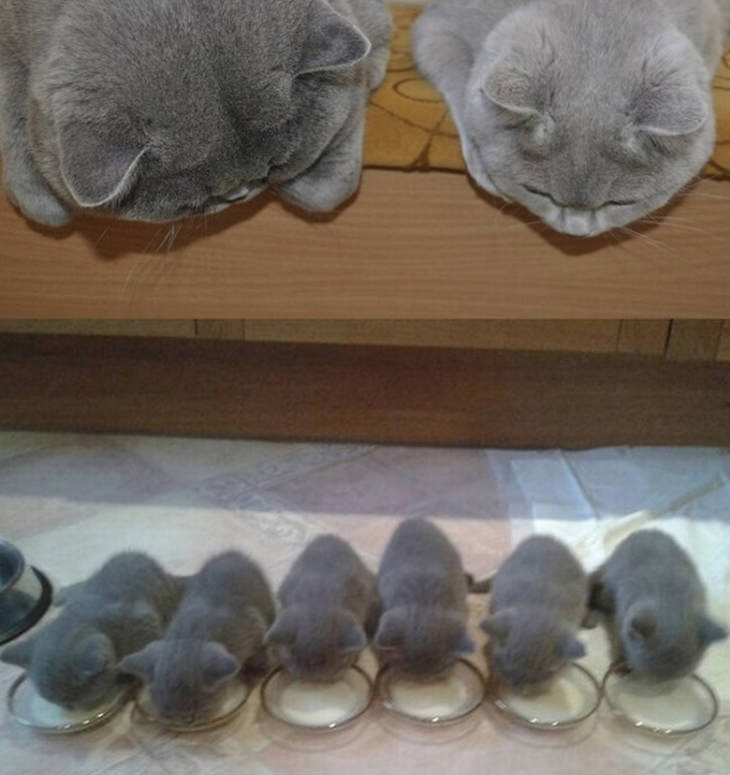 Peek-a-boo!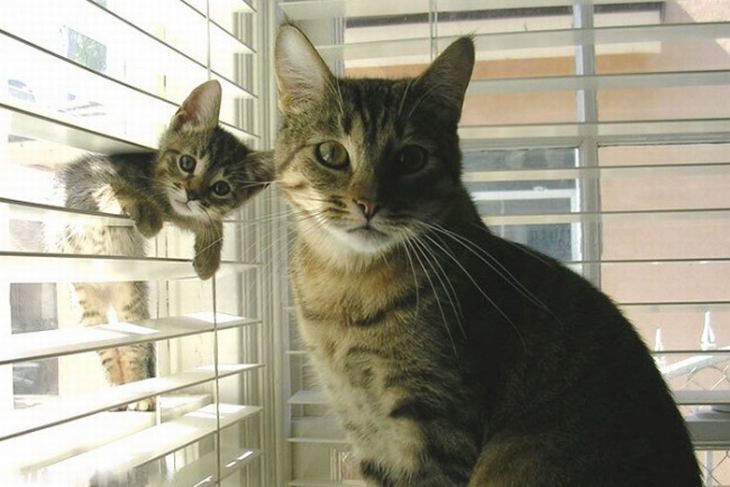 Like a real-life matryoshka doll.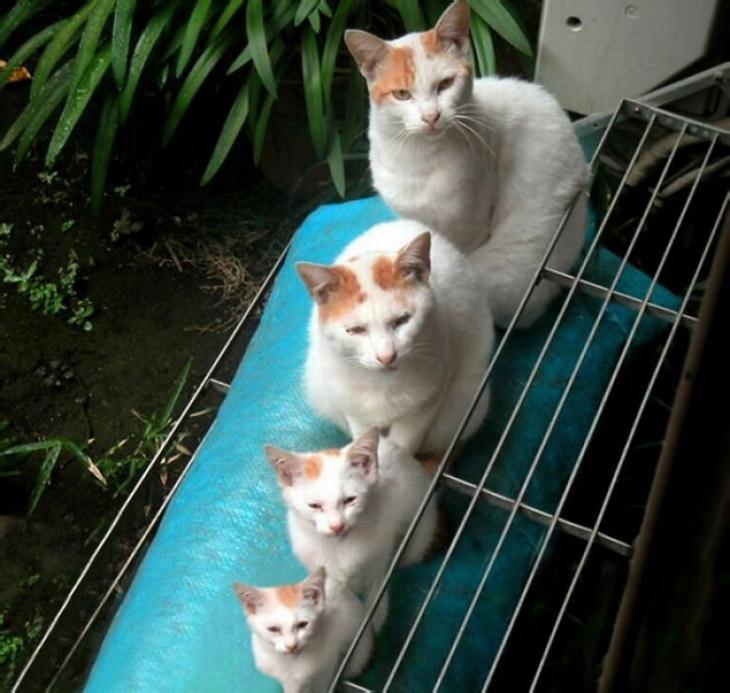 Lessons in granting oneself access.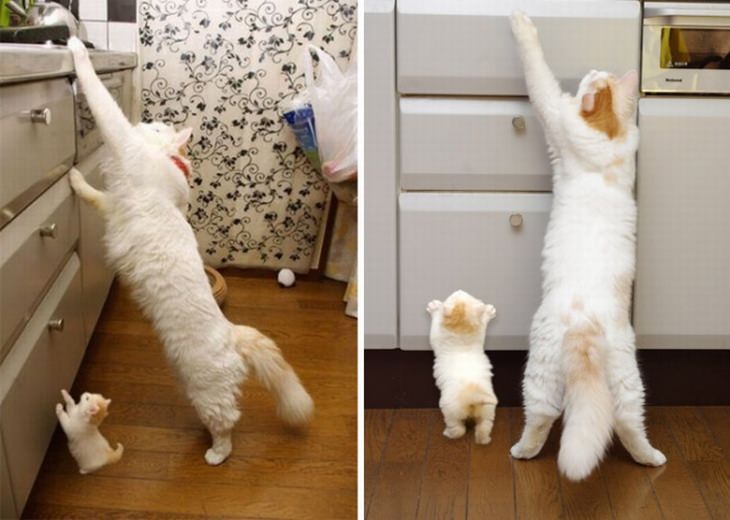 Dad and kitty take an afternoon nap.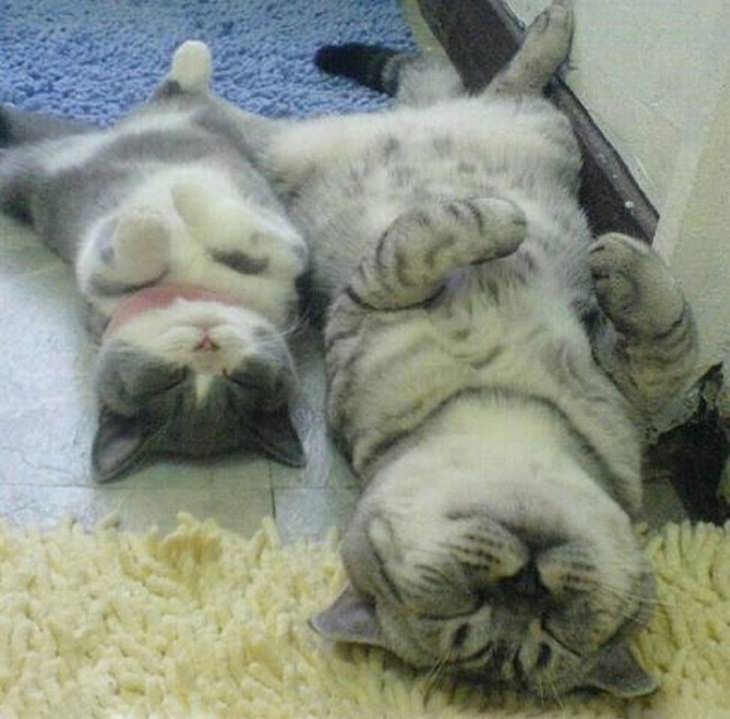 Not quite as tough-looking as mom just yet...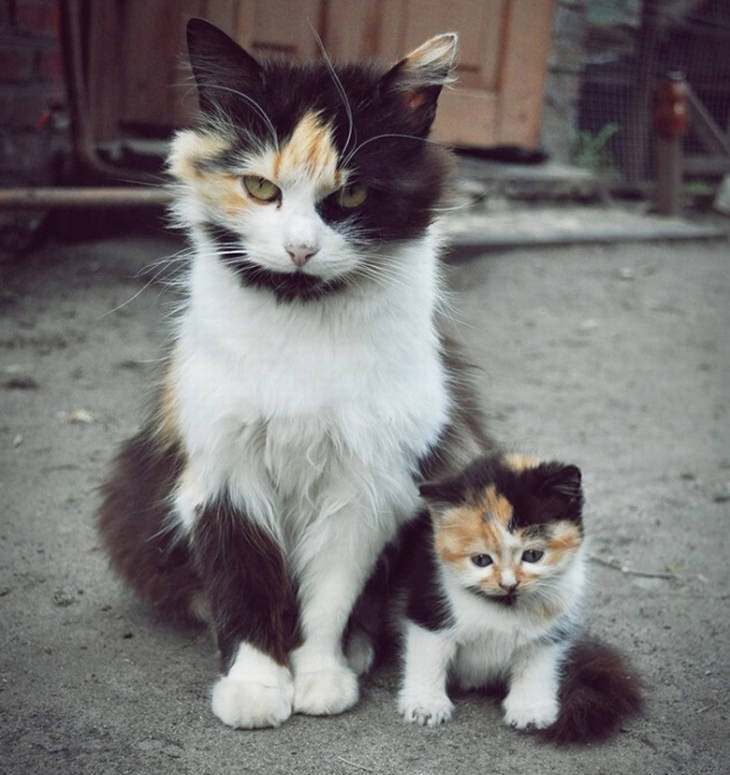 They do say yawning is contagious.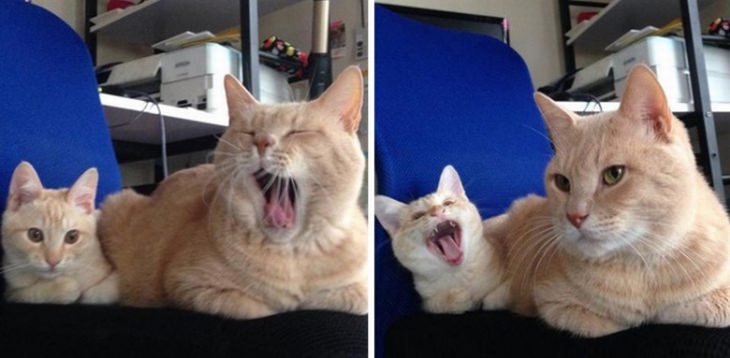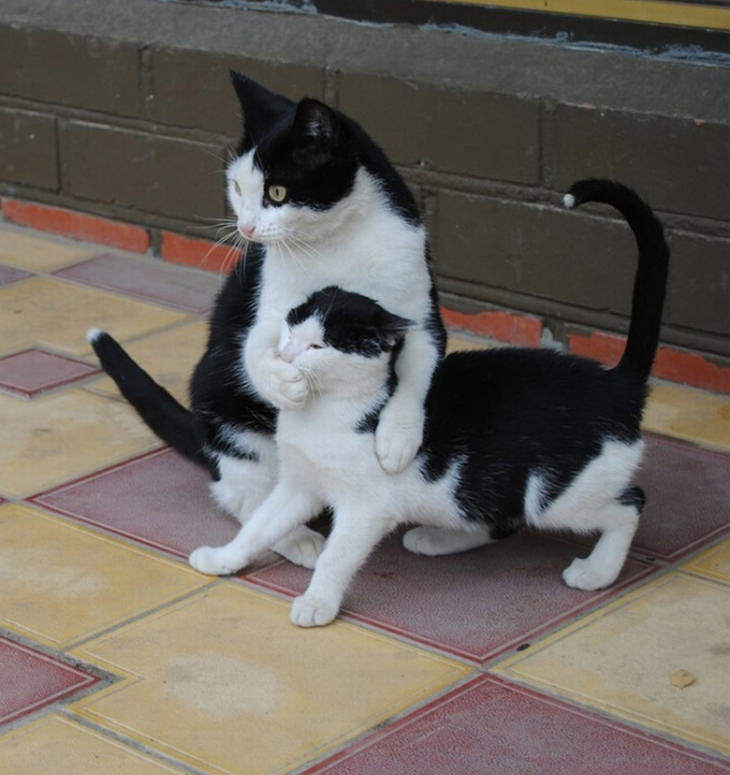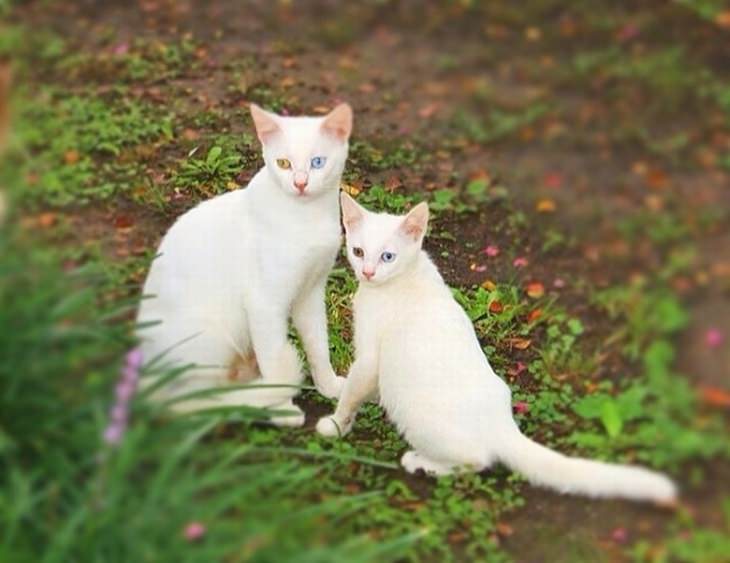 Cat pose... and downward dog.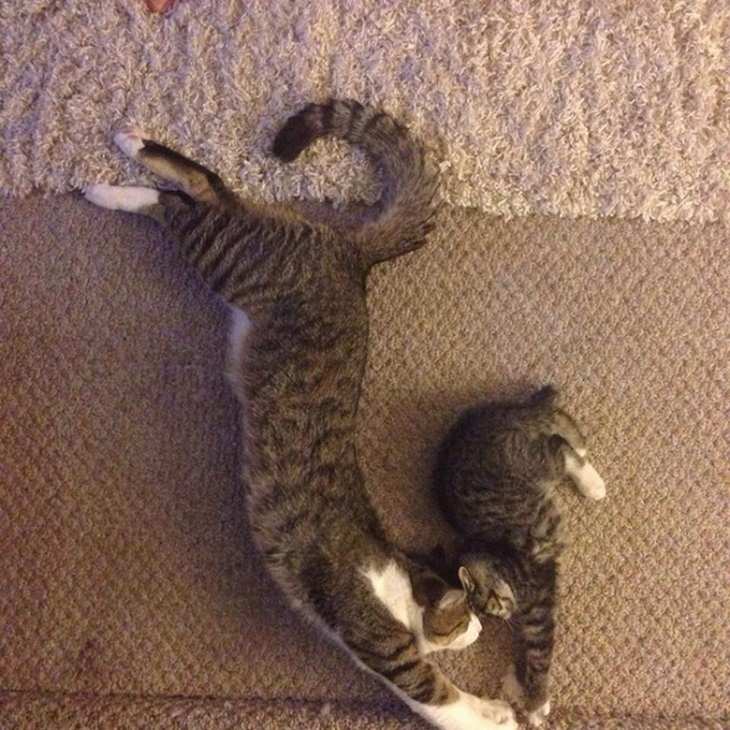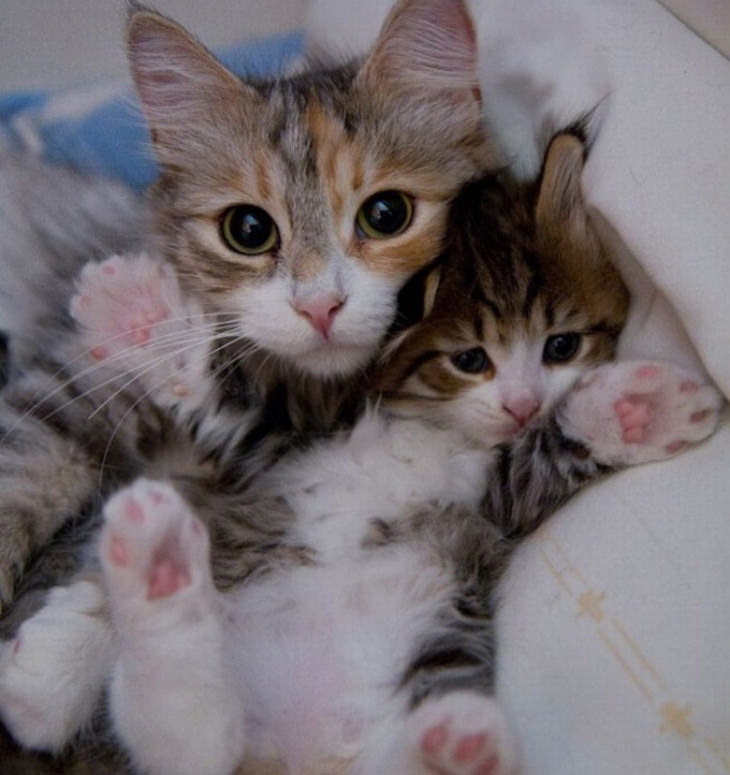 Getting on the first rung of the ladder is important.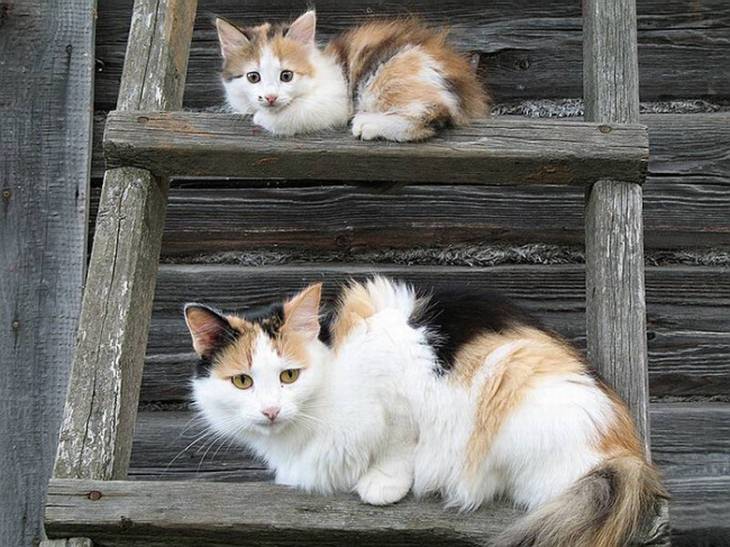 There's no denying whose kitten that is.