Meet Roxy, Edith, Mia, Rose, Jake, Gertrude and Donald - the most unlikely animal family ever?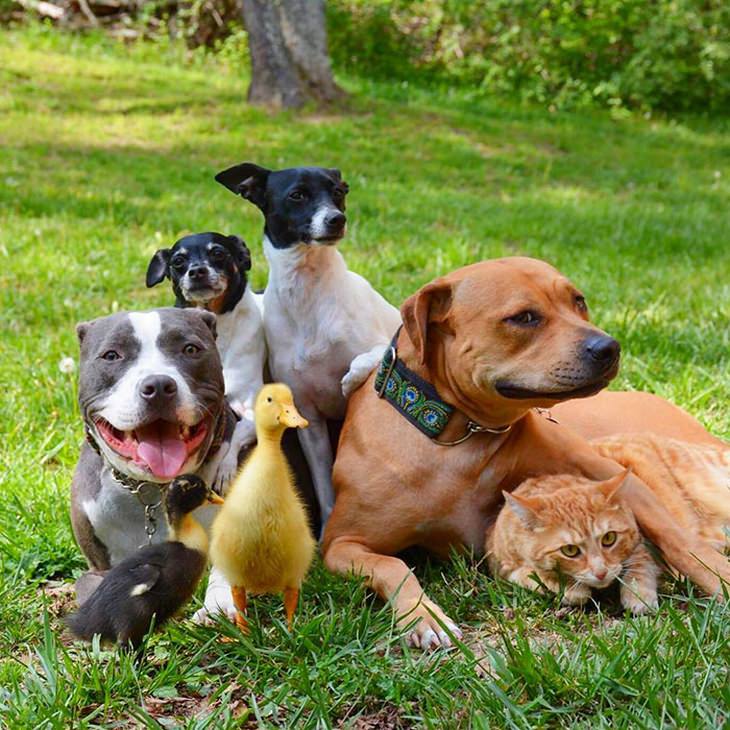 The cheeky boys and girls love being in each other's company.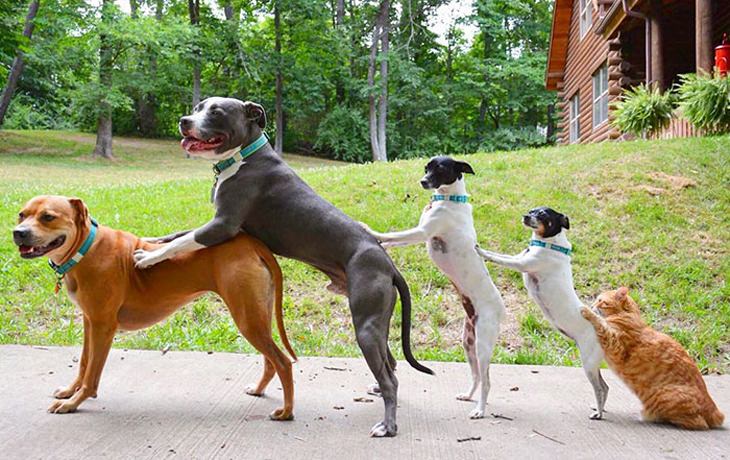 The ducks even help out with a spot of dental work.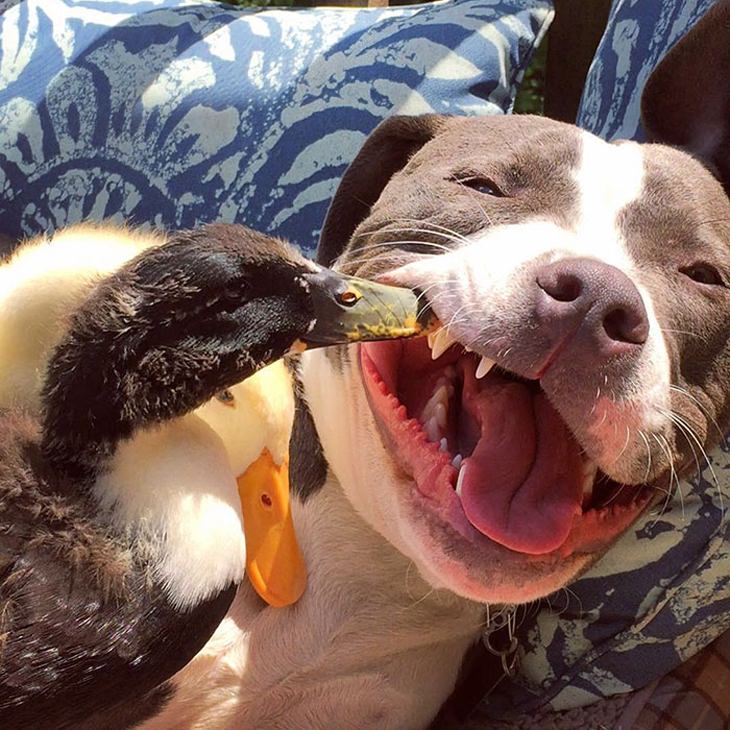 Here's the family on a weekend hike.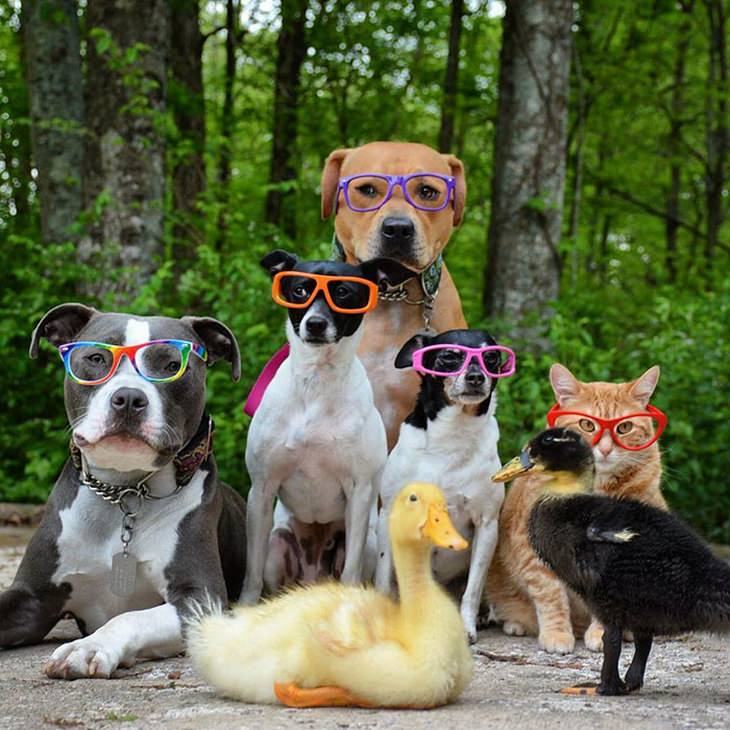 The first addition to the family was Roxy, the toy fox terrier.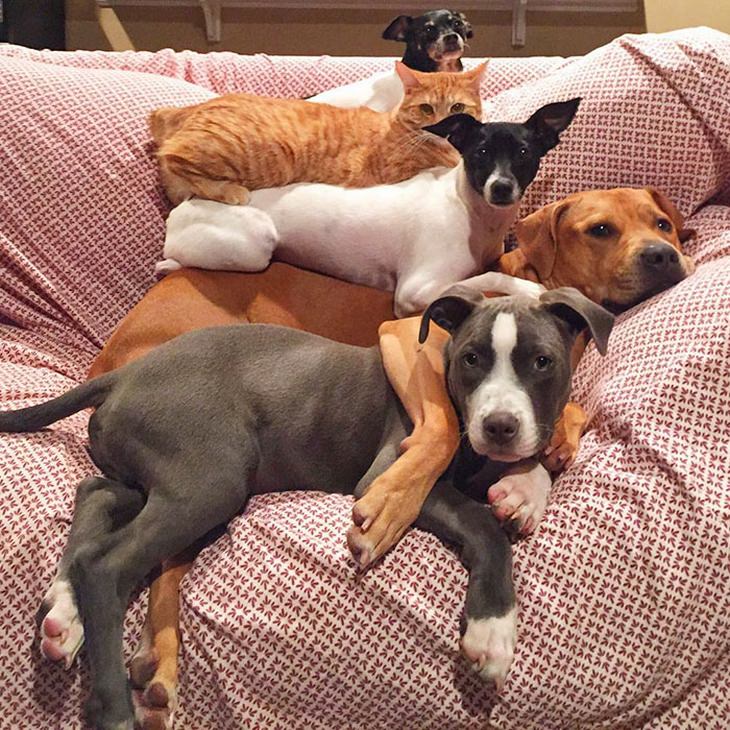 Sadly, a pit bull previously adopted by the Boggs family, named Nala, died of a heart problem.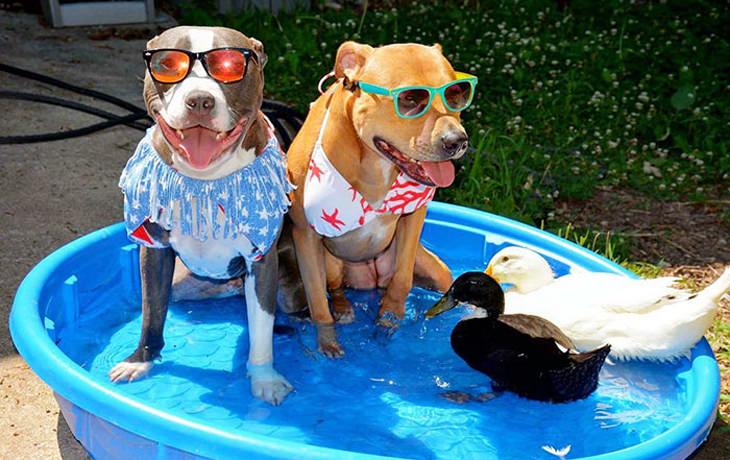 This caused them to rescue two more pit bulls, Jake and Rosie.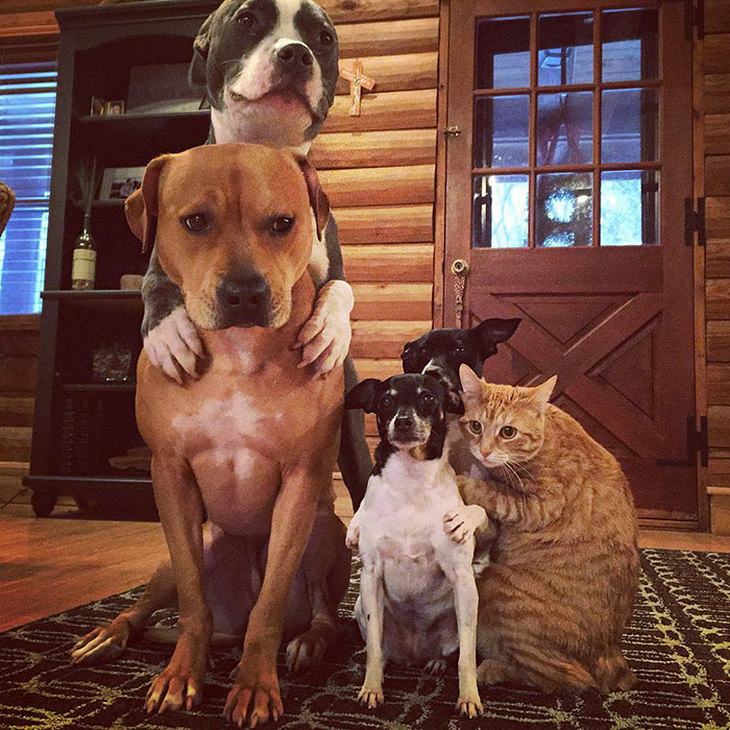 Birds of a feather.... oh, hang on a minute!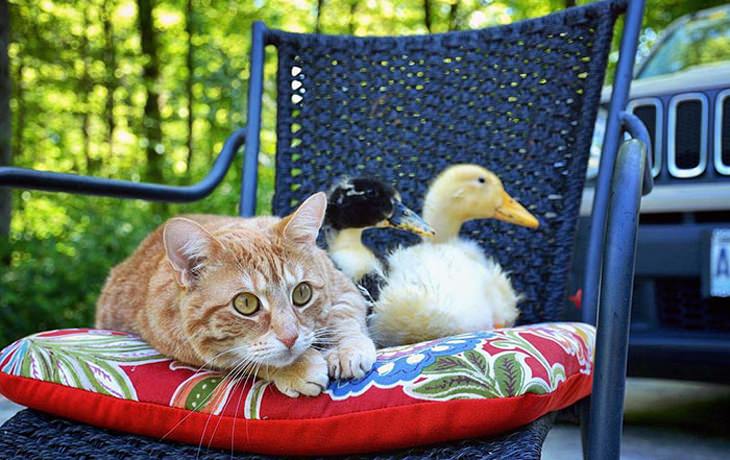 Edith, pictured here in the center, is a rat terrier/Italian greyhound mix.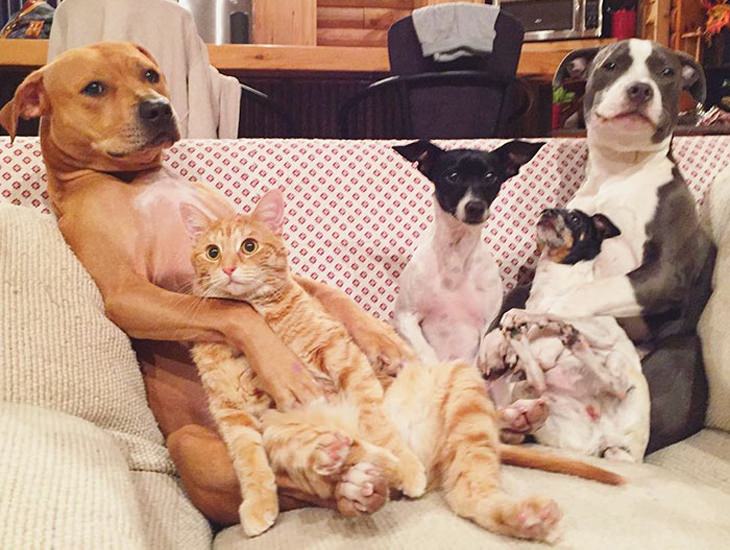 Ducks and dogs just hangin' out.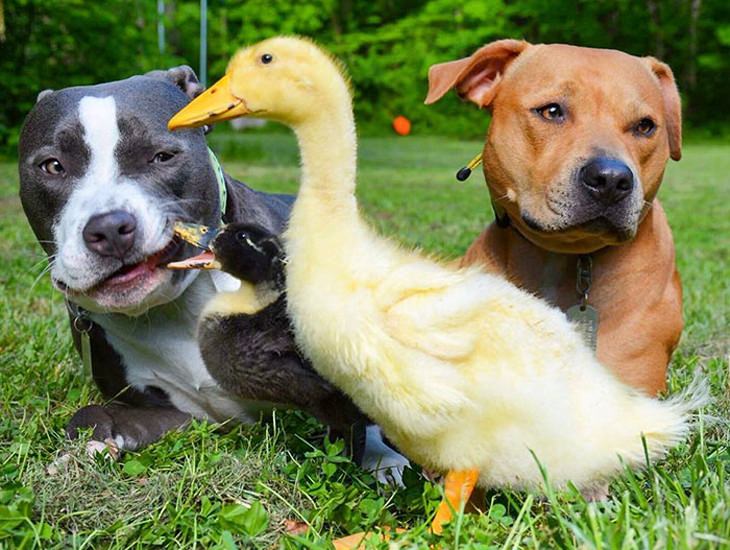 Mia, the rescued stray cat, has no problem hanging out with her canine pals.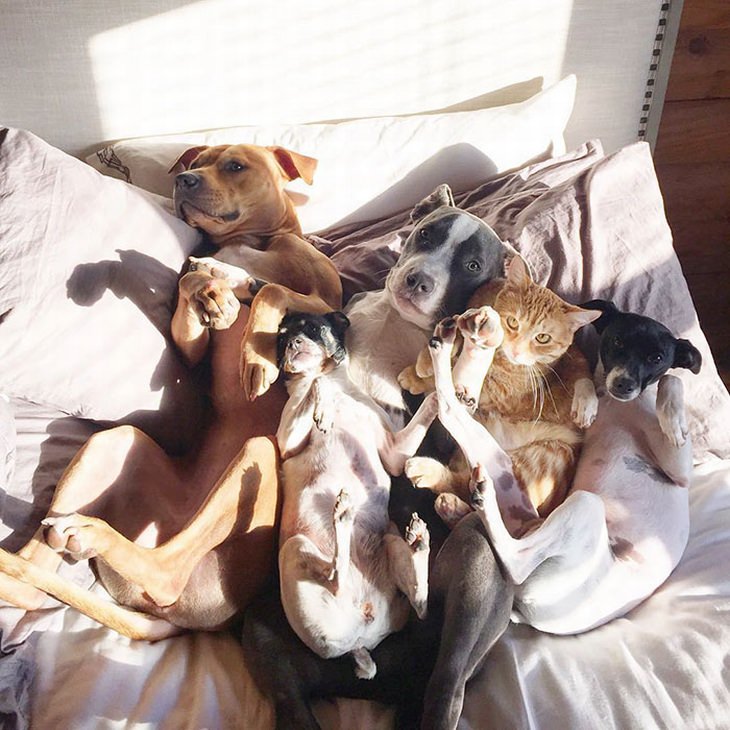 The family heading off on another adventure.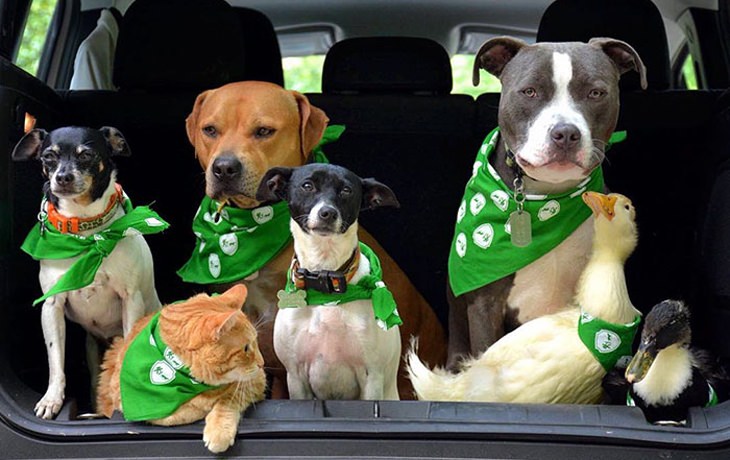 And catching a little TV together.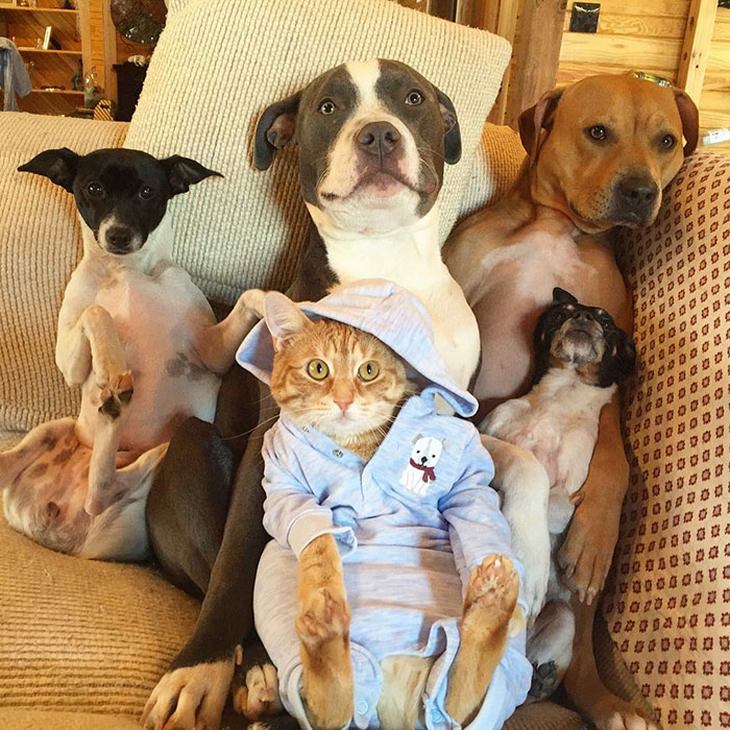 The family will soon have a human addition - the Boggs are expecting a baby!