In the present day, the social fabric of the European continent is very much a patchwork quilt. Numerous factors have contributed to this, such as the free movement of citizens within the European Economic Area, or former imperial nations giving the right to citizens of their erstwhile colonies to come and live in them, should they choose to.
Click on images to enlarge
The maps and the statistics displayed in these four maps come from comparing and contrasting two United Nations reports, compiled in 2010 and 2015 respectively. Seeing as the latter report was compiled at the very beginning of last year, this first map does not take the European migrant crisis (hundreds of thousands of people displaced by war and economic hardship in the Middle East flooding into Europe in search of a better life) into account.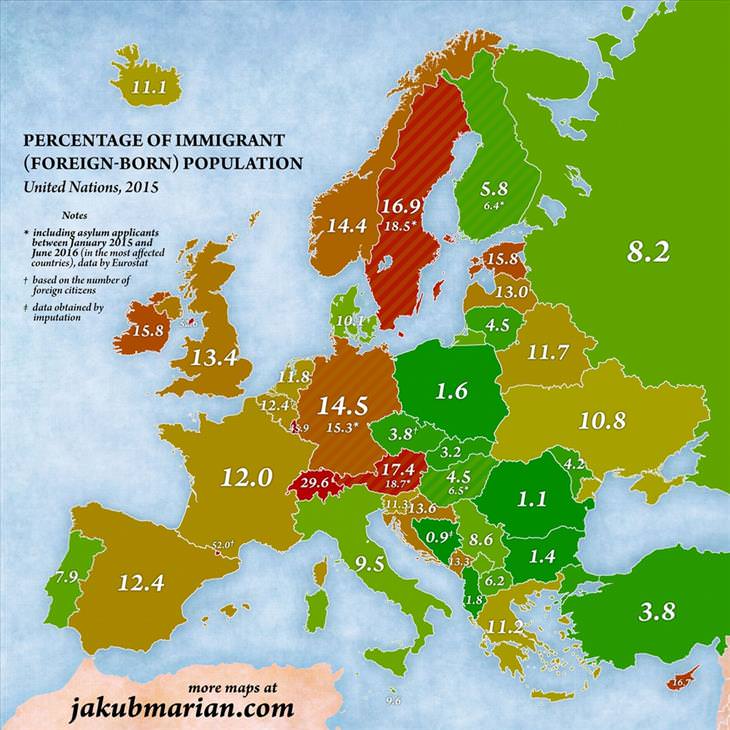 To give a more accurate representation of the effects of the European migrant crisis, statistics indicating the number of successful asylum applicants between January 2015 and June 2016, without the number of rejected asylum applicants, have been included. This is indicated by secondary figures marked with asterisks in the map above. Those countries that are depicted without a secondary figure experienced percentage changes of 0.4 or less as a result of the immigrant crisis.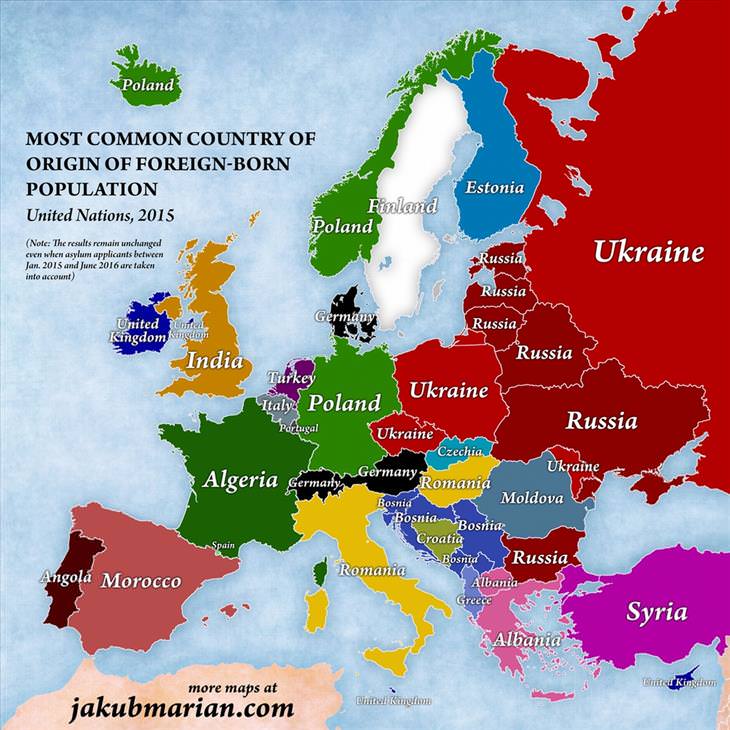 Furthermore, note that higher percentages marked in red are marked that way in order to make them easily identifiable. They do not make any implications with regard to whether immigration is considered a good or bad thing.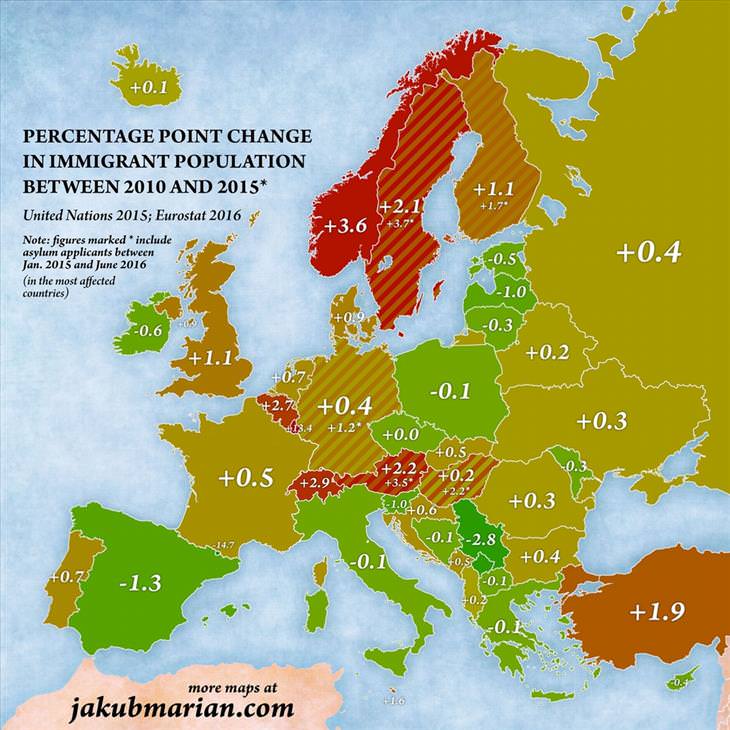 Another thing you need to take note of is the definition of immigrant used when creating these maps. For the sake of this study, an immigrant is defined as someone who lives within the confines of a given country's borders, however he or she was not born in that country (i.e. foreign-born, yet resident in a country).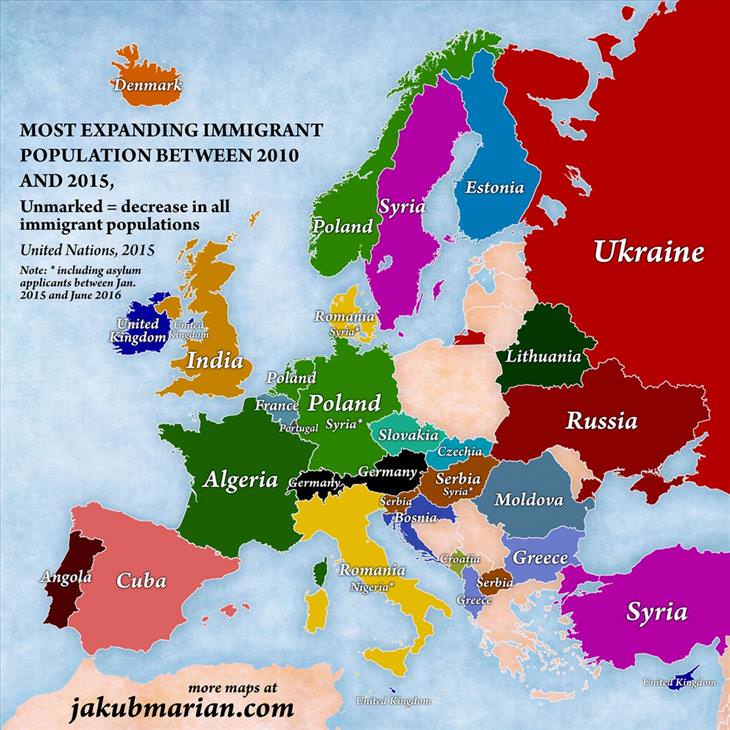 The influx of migrants to European countries in the past year and a half, although substantial, has not made significant changes to a single country's demographics, and this is because the vast majority of immigrants have been settled in their adoptive countries for many years already.