Everyone knows that red wine is best suited to be enjoyed with red meat, whereas white wine is best suited to be enjoyed with white meat. Rose wine goes well with spicy food or desserts, but have you ever thought about what blue wine would go with?
The look of a glass of wine at sunset is about to change forever.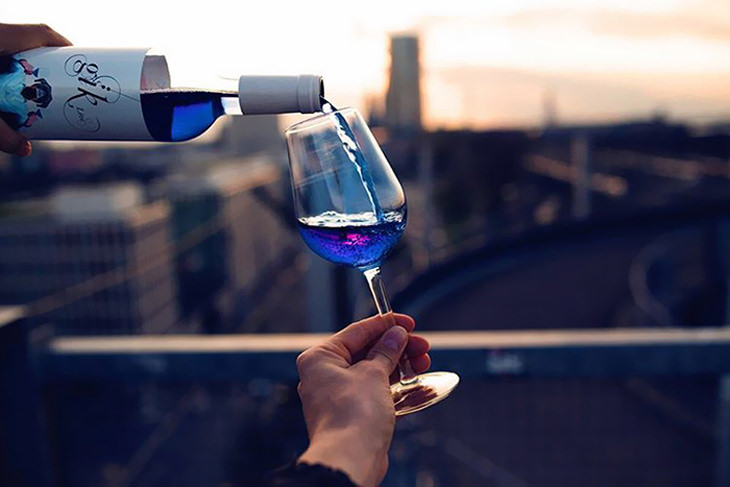 Apparently it's a question you're going to have to ponder, and maybe even attempt to answer, pretty soon. Gik, a Spanish startup company, has set out to redefine the wine drinking experience. The company teamed up with the University of the Basque Country and Azti Tecnecalia, a food research team, to create a wine with a beautiful blue hue.
It certainly looks appetizing, doesn't it?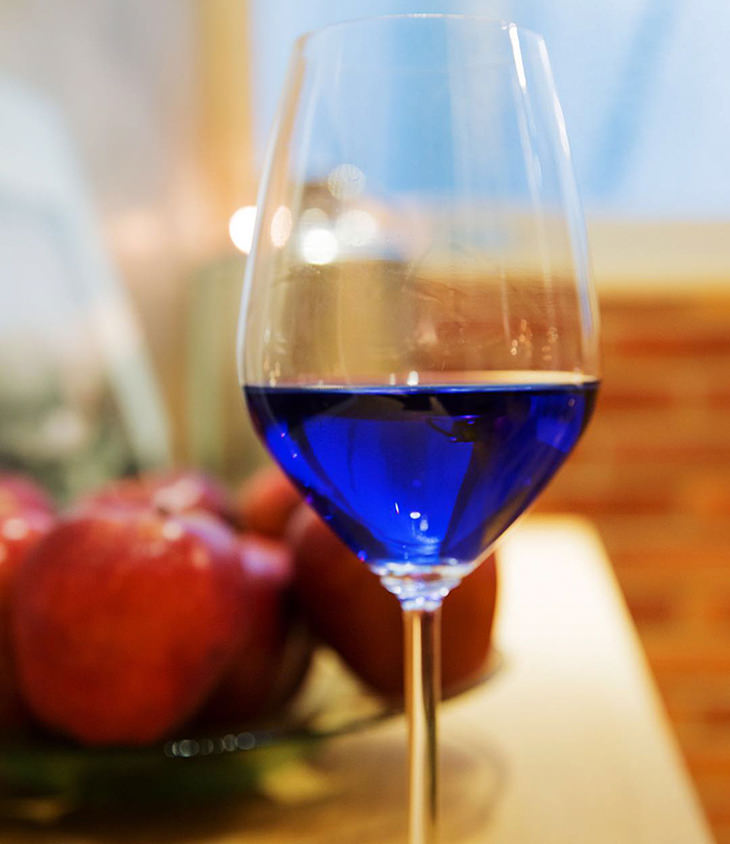 It's created using both red and white grapes that are specially-sourced from various different vineyards throughout Spain. The blue color was developed using a combination of anthocyanin, which is a pigment found in grape skin, and an indigo dye.
Apart from drinking it, this wine is also ideal for balancing on your head.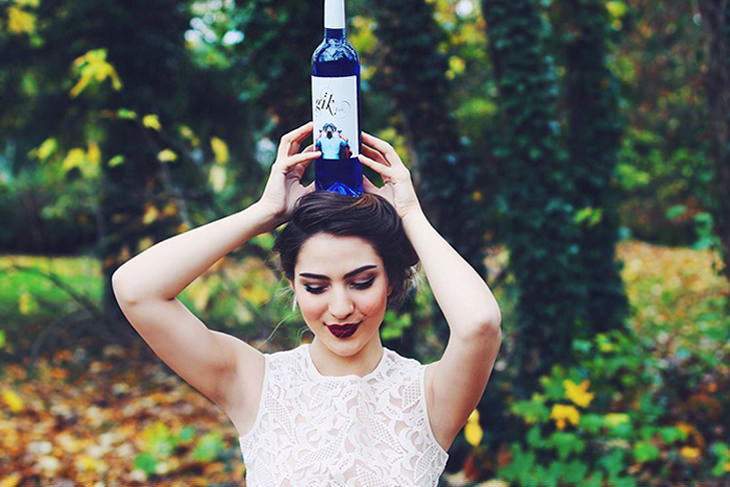 The blue wine is set to hit the shelves of stores in selected European countries in the very near future, and the retail price is purportedly going to be quite cheap, selling for about $12 (€10.50 or £8). What do you think of this intriguing new product?
Turning the world of wine upside down.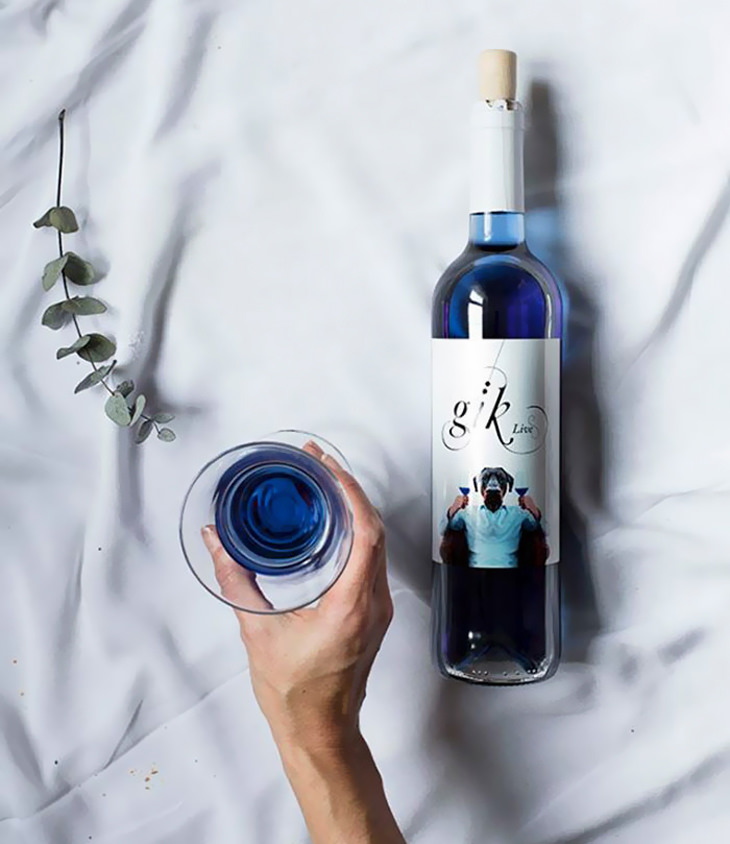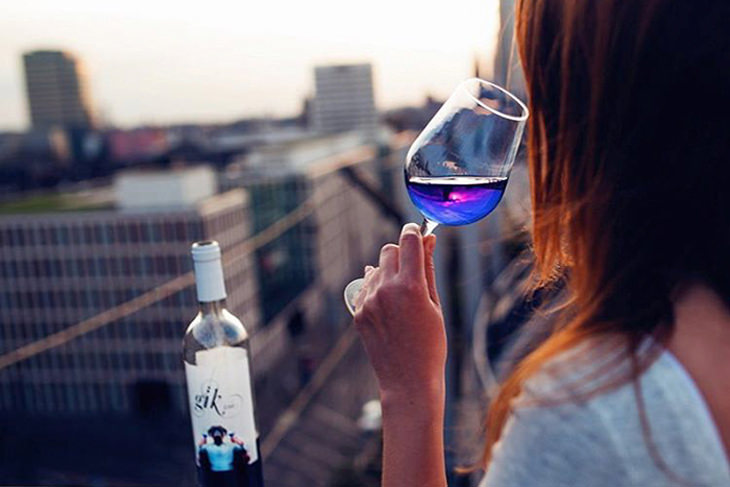 Do you fancy a glass with a friend?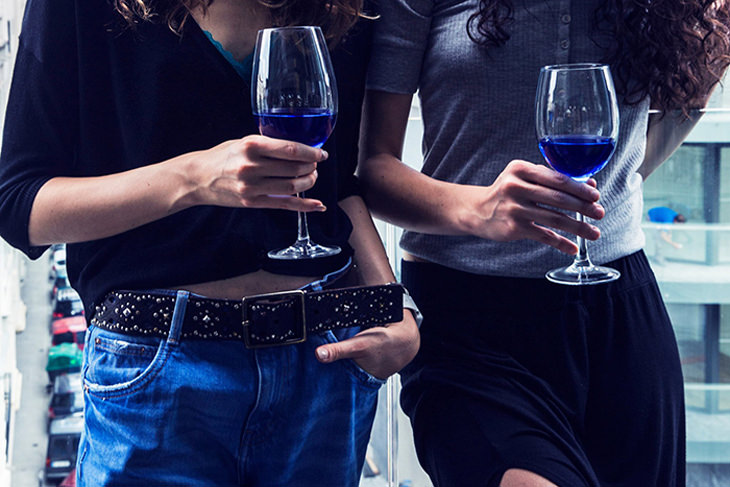 Coming soon to an uber-trendy wine bar near you.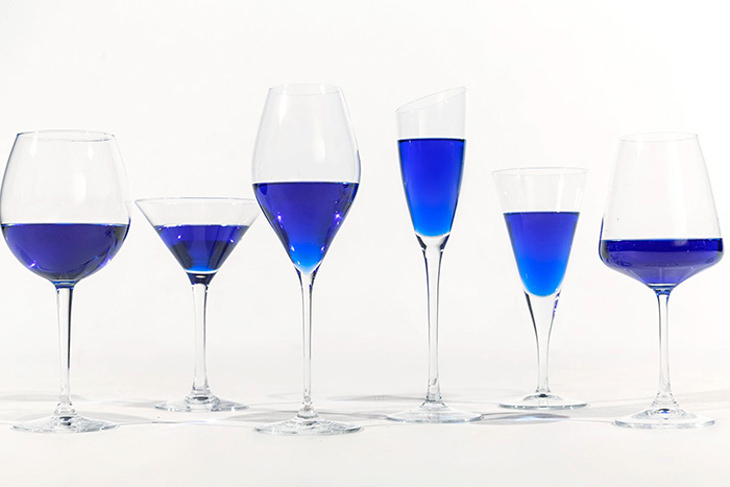 Learn more about blue wine in this video: