In the modern world, plenty of people who speak different languages meet and mix very successfully. Given that the proposed world language, Esperanto, never did catch on, most people are left to translate their own tongue into English - often with unfortunate results. These are some of the funniest examples of translations gone wrong you'll ever see, and a couple of them have actually resulted in something quite rude. But it's all borne out of wonderful innocence of course!
1. At least it's fresh...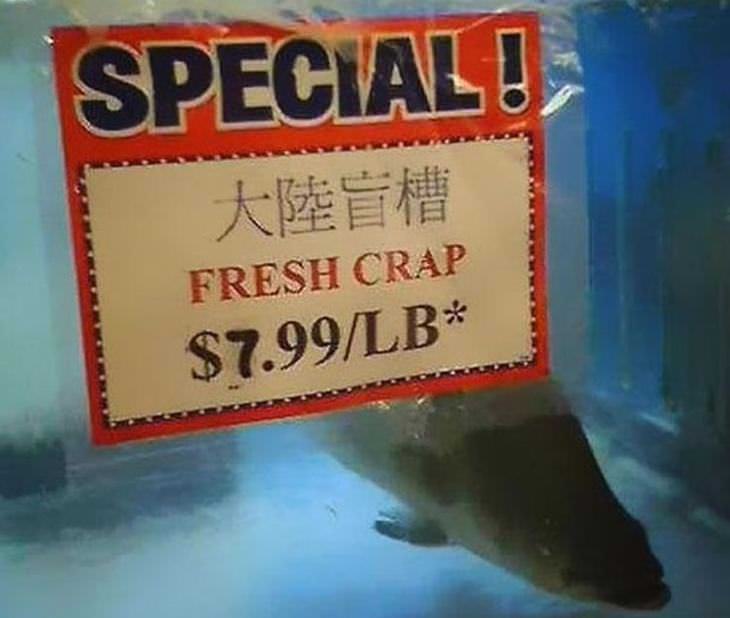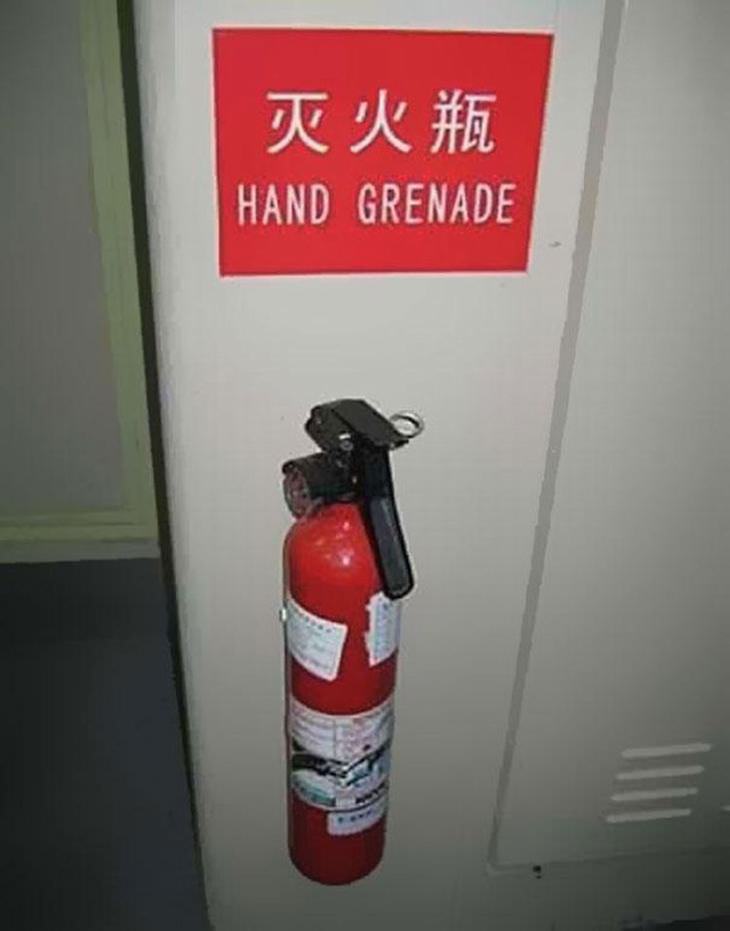 3. The Gardens of Babylon have nothing on this place...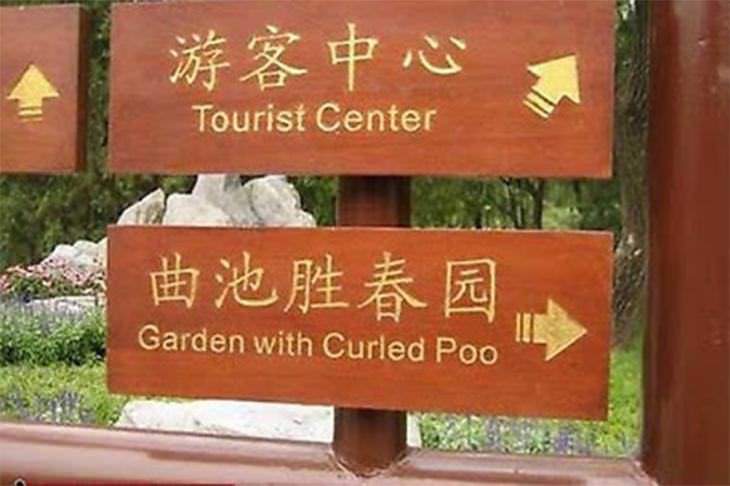 4. Delicious and nutritious!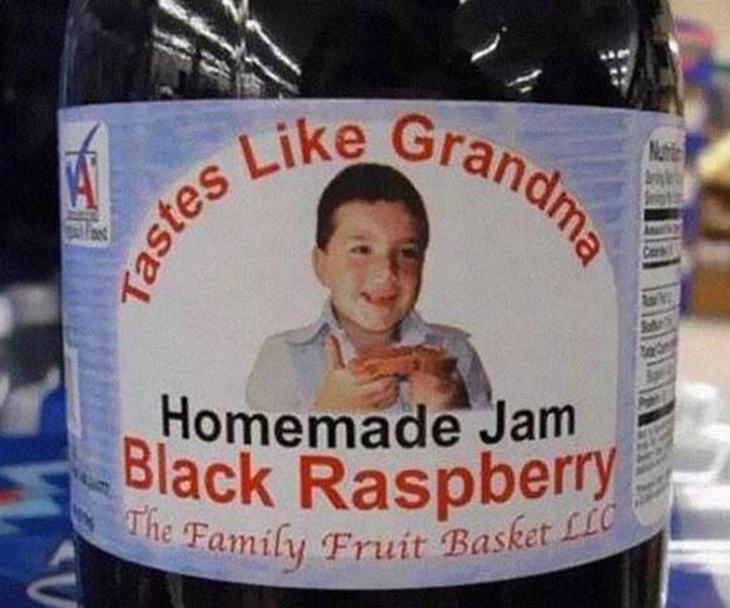 5. Thanks for the warning!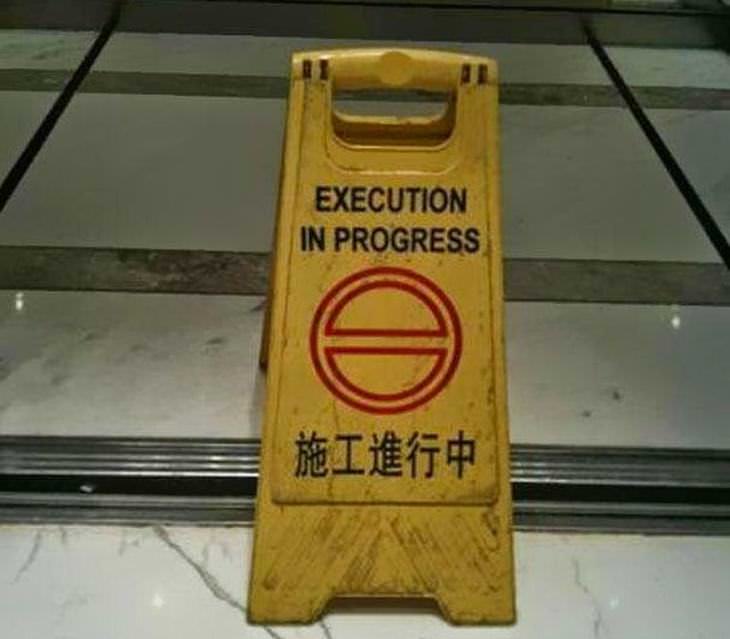 6. As long as you fall carefully, what could go wrong?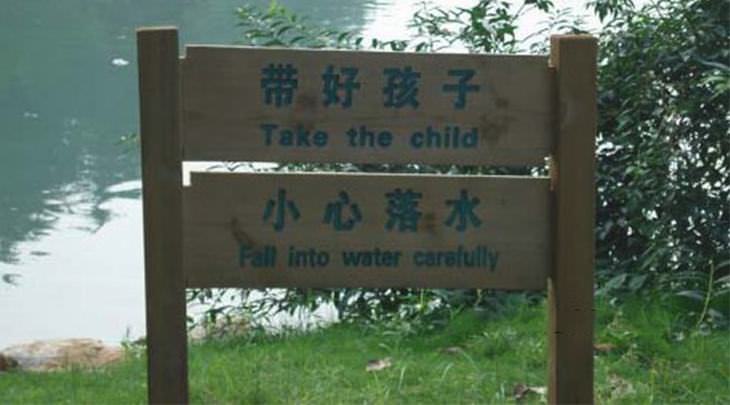 7. Let us help you out...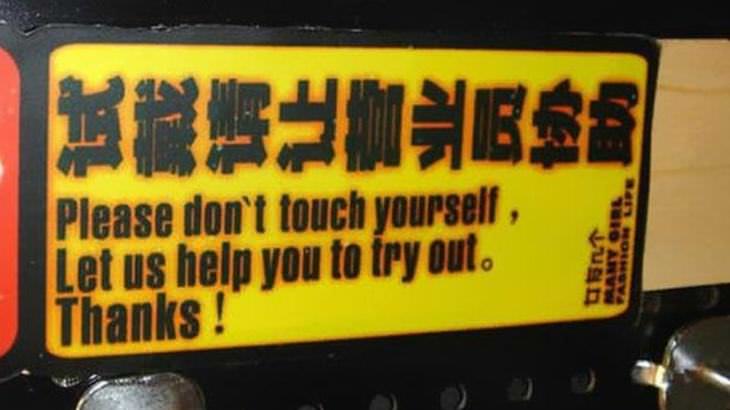 8. Beautifully coiffured nails anyone?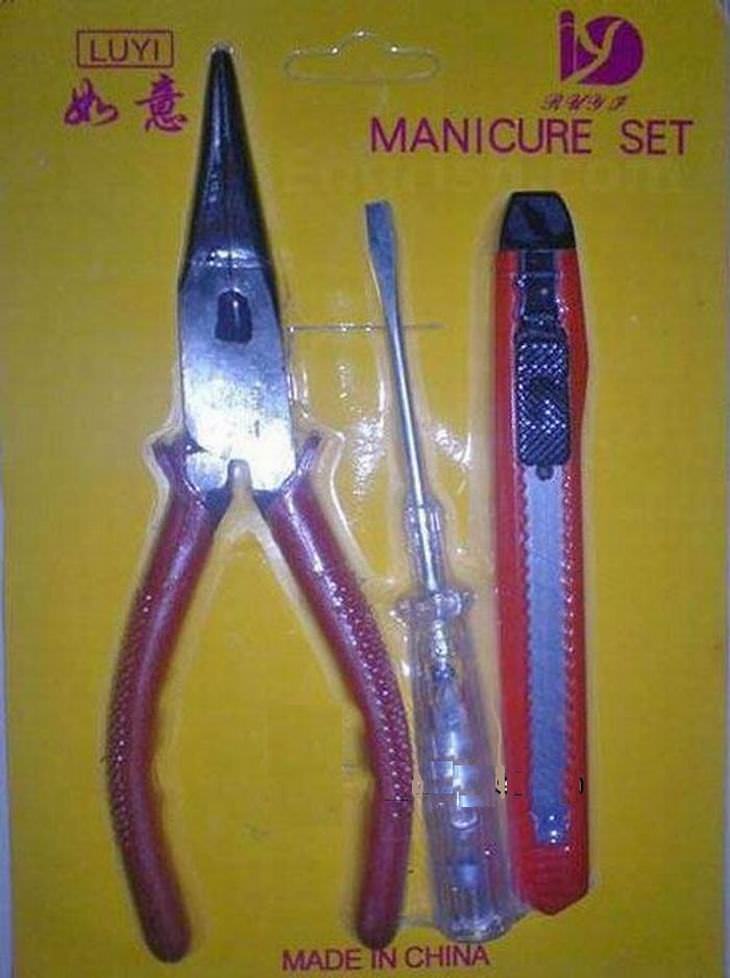 9. I am all for the power of reverse psychology...
10. I will do my very best to honor this ban!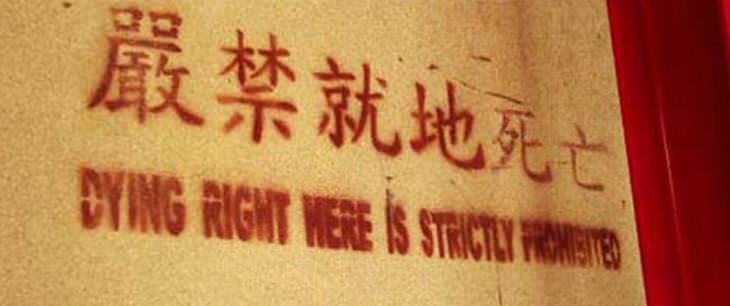 11. It's Austrian muggings next door, and Swiss homicide across the road...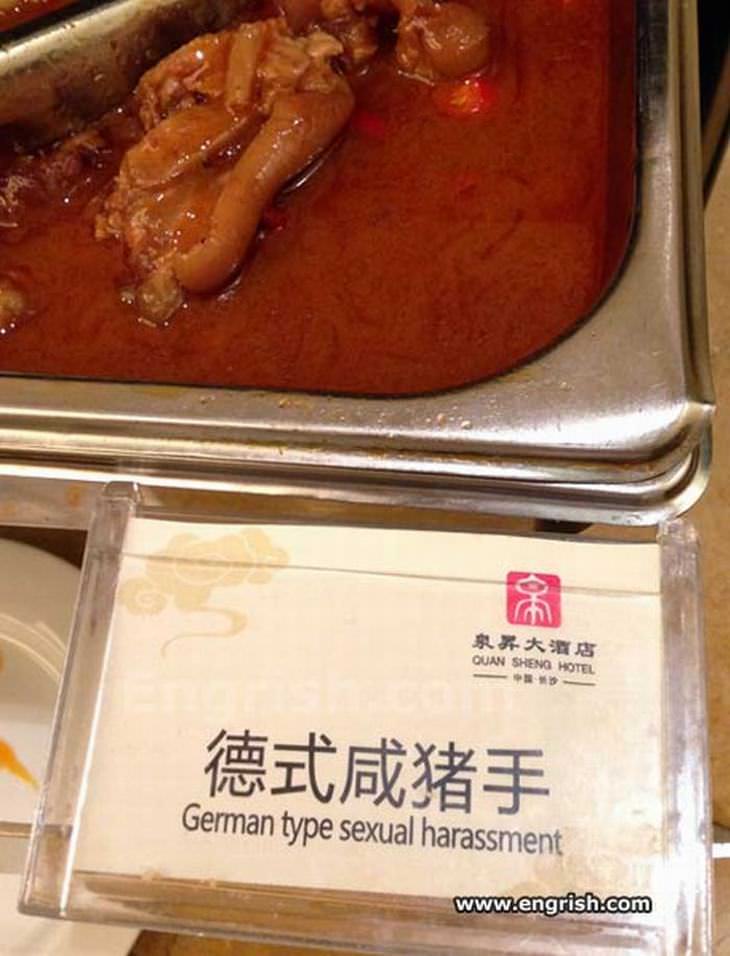 12. Follow your nostrils!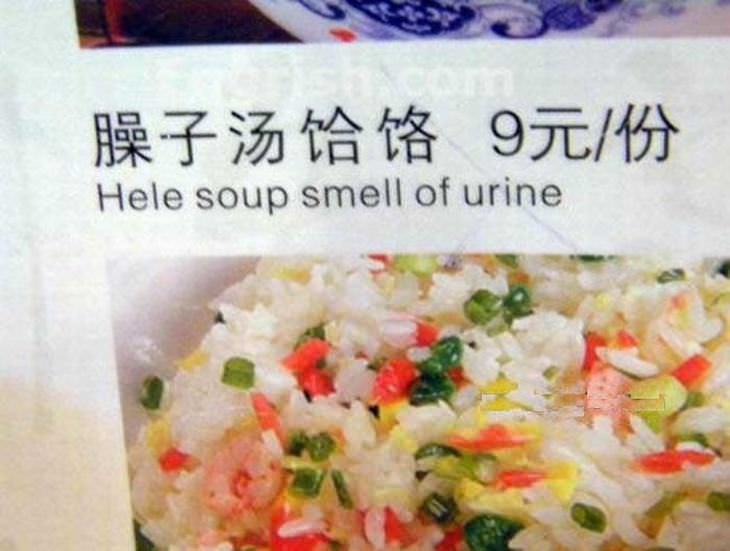 13. It's important to set some boundaries.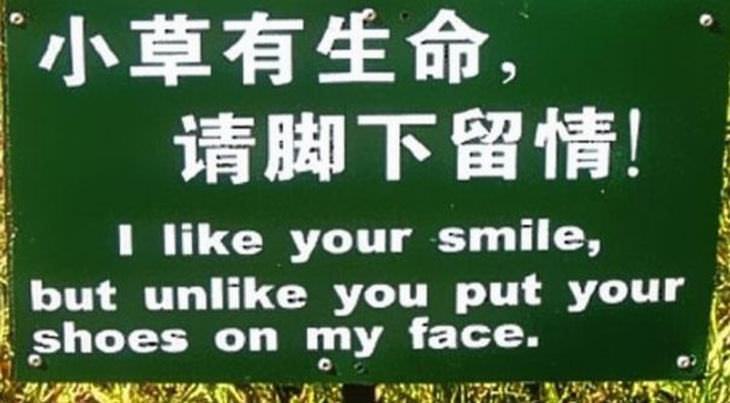 14. A slightly half-hearted chat up line (apparently a translation of 'You're One in a Million')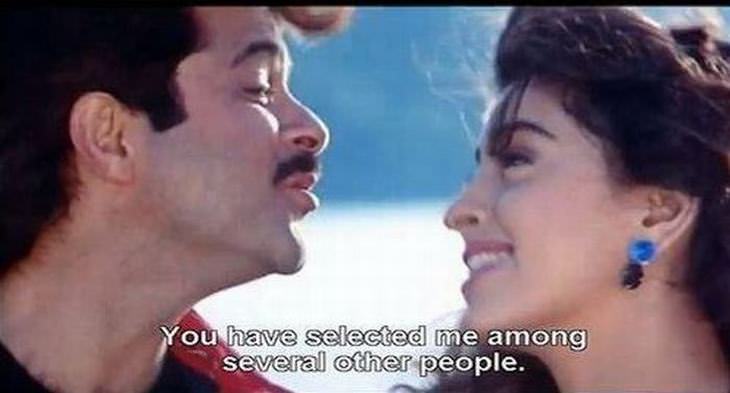 15. So many ways to prove I am the best!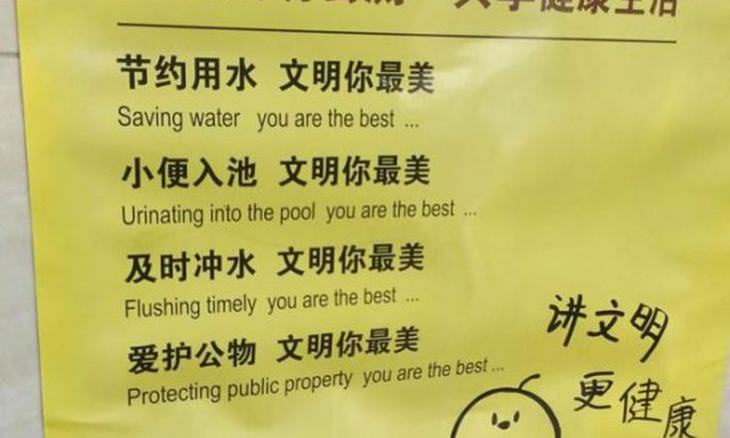 16. Dreaming of watering cans and hose pipes presumably, but wait for those lawn mower nightmares!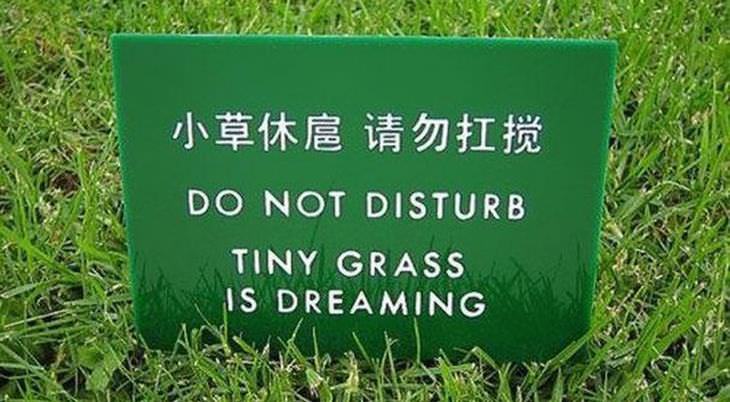 17. Where most people aren't welcome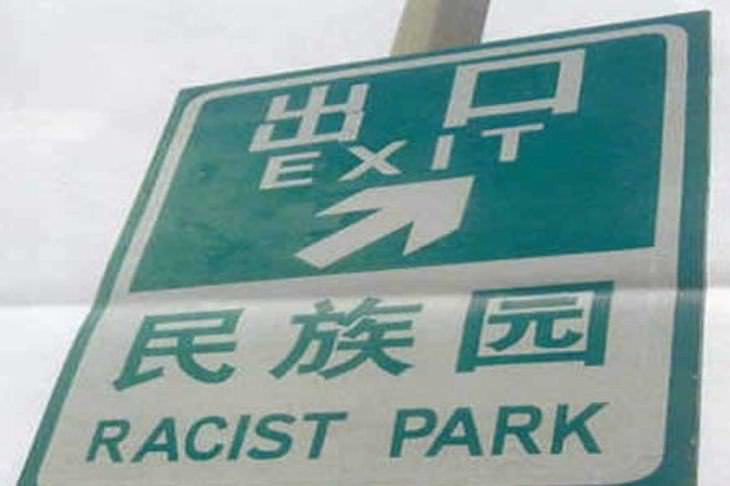 18. A slightly specific noodles market.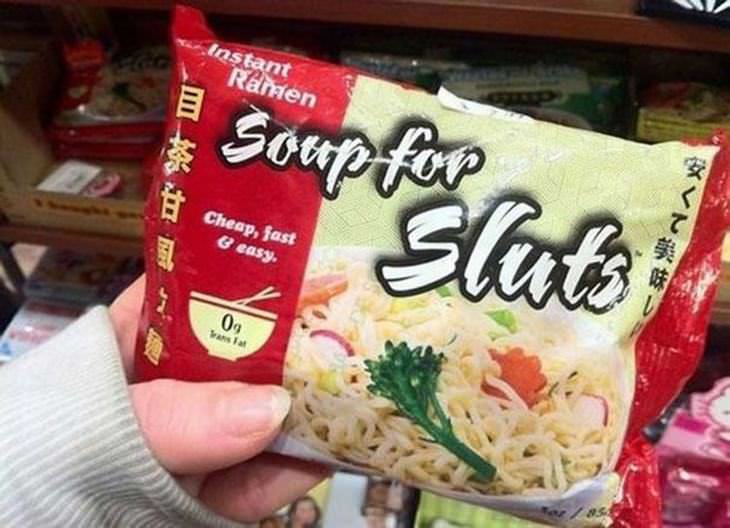 19. This seems disconcertingly vague. I think I'd stick with the Sweet & Sour.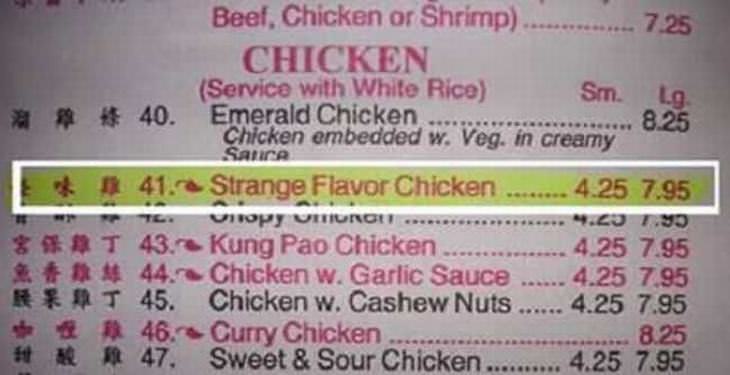 20. If it did that to the poor cow, what will it do to my stomach??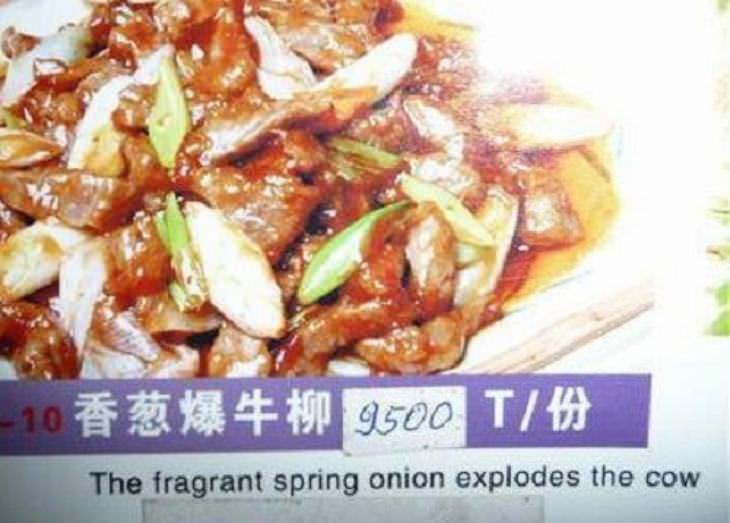 21. The agony of having to choose...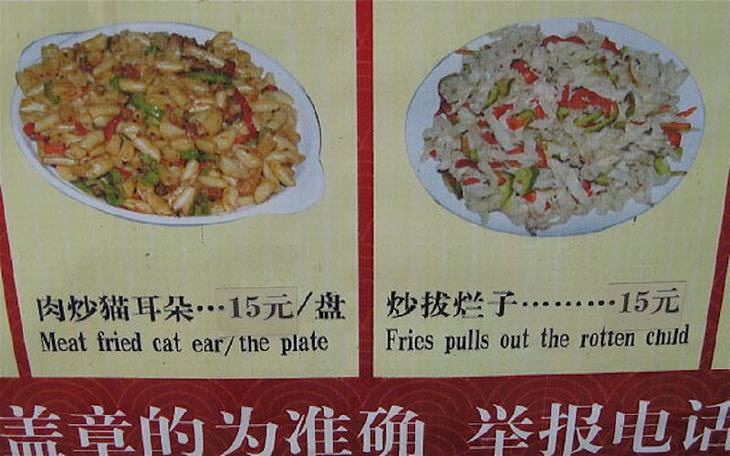 22. People with six legs and three noses may enter...