The kitchen is one of my favorite rooms in the house. However, while I do enjoy cooking and preparing food, I'm not too fond of cleaning up afterwards. Nevertheless, it needs to be done. In my food preparation, I use a number of small appliances that undoubtedly save time, some of which I have had for quite a number of years. The secret to their longevity? Learning how to clean and maintain them. Have a look through the illustrations below:
Click on the images to view them in their full size
1. Cleaning and maintaining stainless steel
Stainless steel appliances may modernize the kitchen, however fingerprints do tend to remain on this material, which makes keeping them clean difficult. The chart below explains how best to go about cleaning your stainless steel appliances. When doing so, bear in mind to wipe in the direction of the steel grain and on occasion, spray your appliance down with a stainless steel polish or silicone-based spray for a smooth and rich appearance.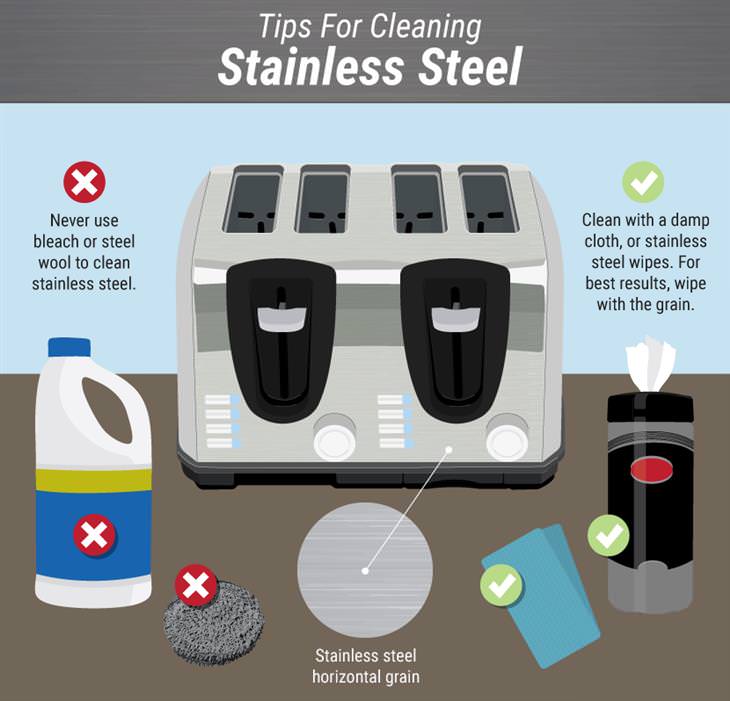 2. Specific appliances
Your daily morning coffee may take a toll on your machine in the long run. Oily coffee residue quickly builds up in the pot and the working parts that come into contact with the coffee. To clean this appliance, use a mixture of two parts water and one part vinegar. The chart below provides a good overview on how you should go about cleaning your coffee maker: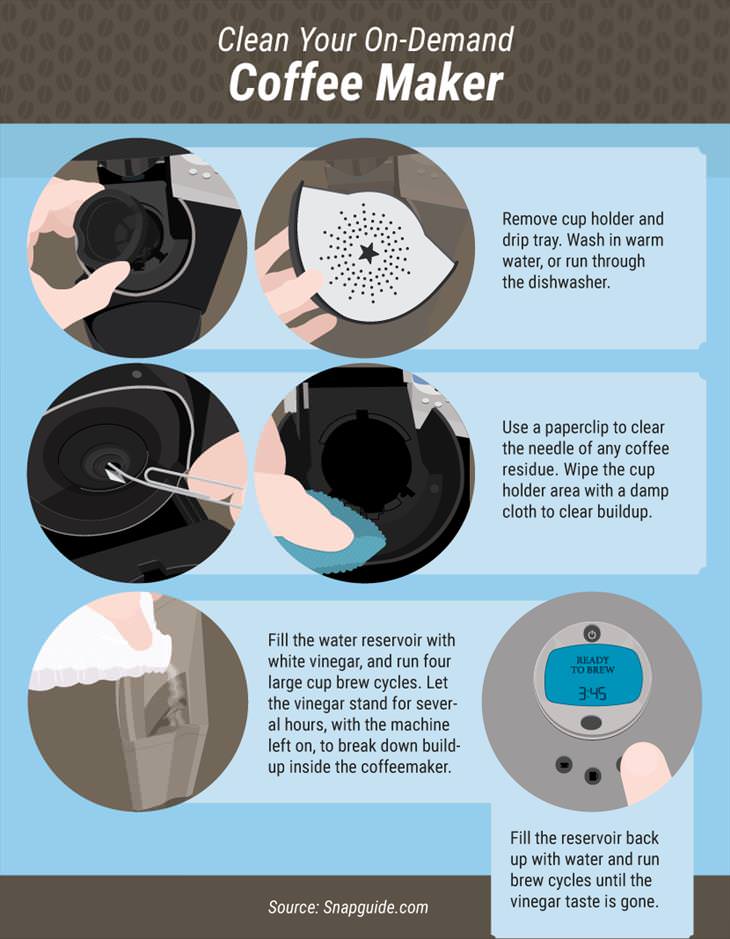 3. Microwaves
A Microwave can be a difficult appliance to clean, but this nifty tip will make the cleaning process all the more easier: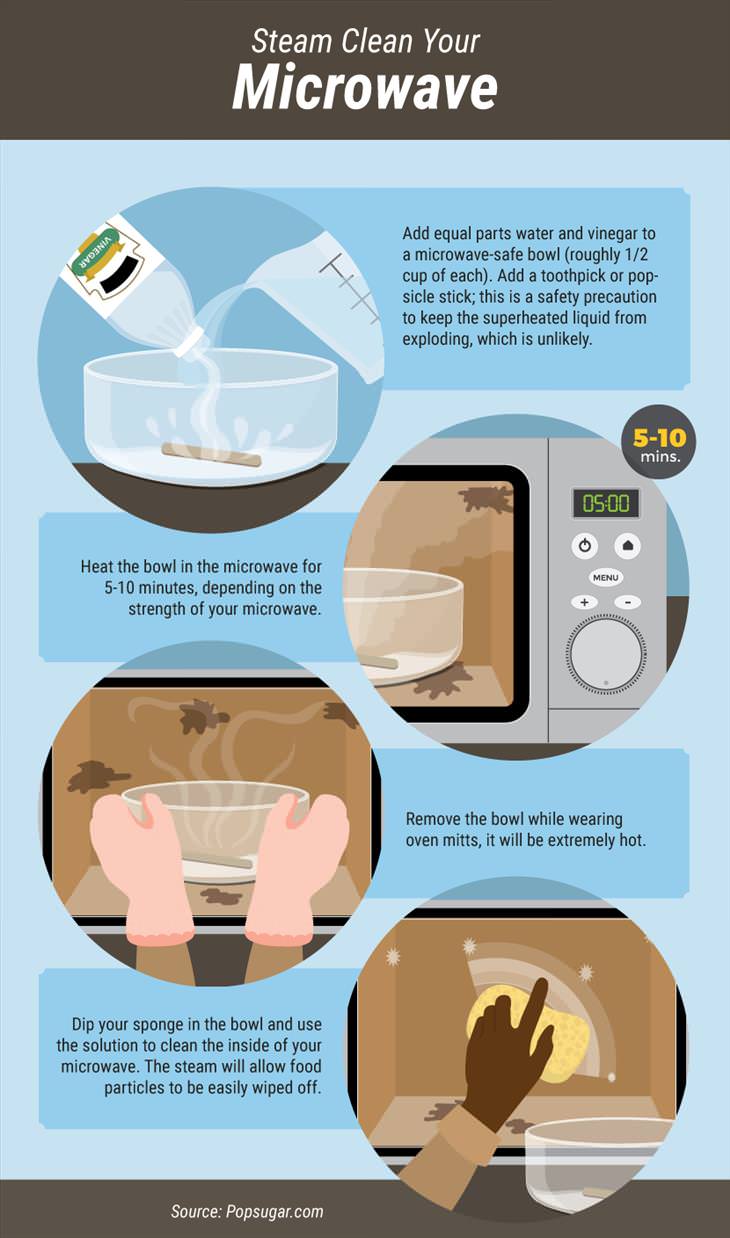 4. Blenders
Care should always be taken when cleaning your blender, particularly the blade section. Clean the rubber gasket with warm water and dish detergent, letting them air dry before reassembling. The tips below thoroughly explain how to go about cleaning a blender: