It's not very often that you stumble across a collection of vintage cars worth millions of dollars, especially on a family-owned farm! Some 60 vintage cars, some of which are extremely rare, were found lying around and left to rust on a farm in western France.
The rare collection once belonged to French transport entrepreneur, Roger Baillon.
Baillon's grandchildren were the lucky heirs. Among the prized vehicles was a Talbot-Lago that once belonging to King Farouk of Egypt. Imagine finding something like this on your property...
A collection of rare vehicles accumulating rust...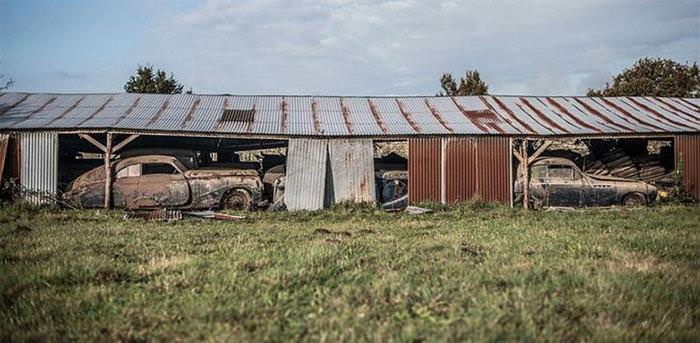 A closer look at the prized collection: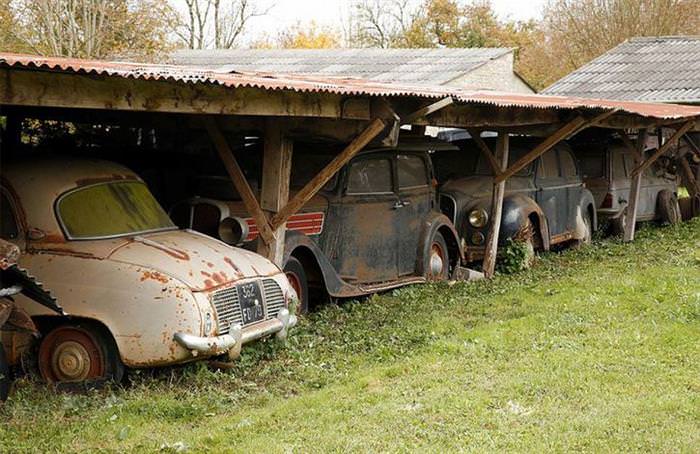 A Facel Vega to the left and a Talbot-Lago to the right.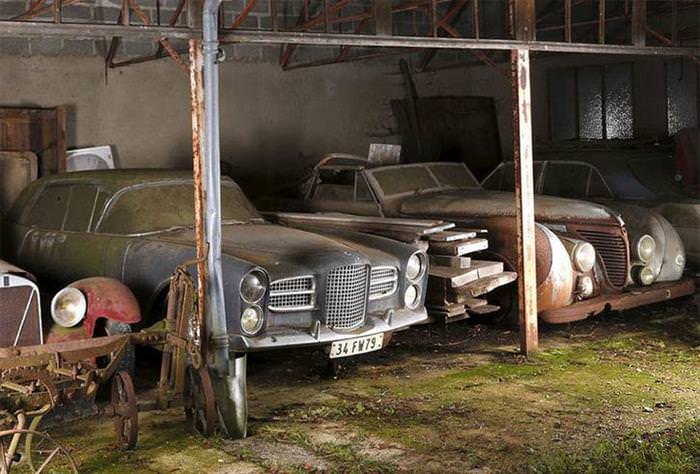 These cars were kept hidden for 50 years!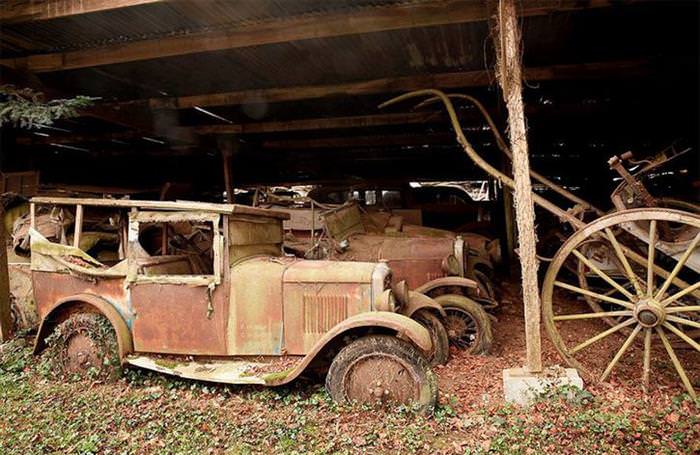 A grassy camouflaged treasure.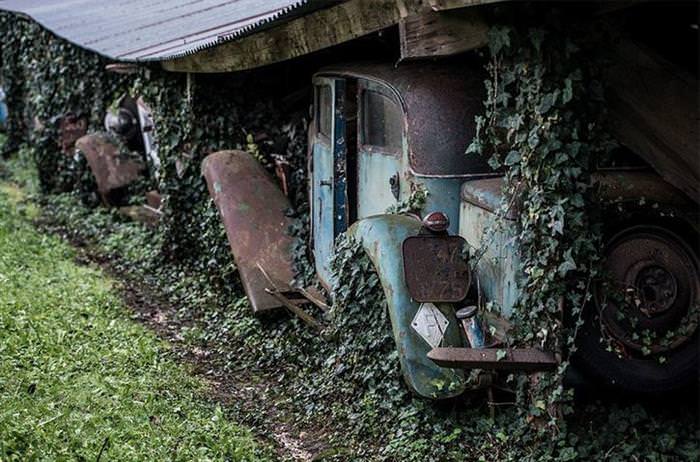 A closer look inside the barn.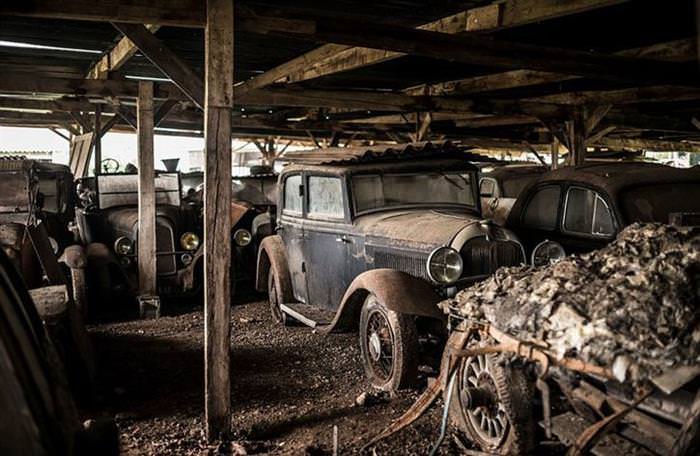 A Talbot-Lago T26 cabriolet that once belonged to King Farouk!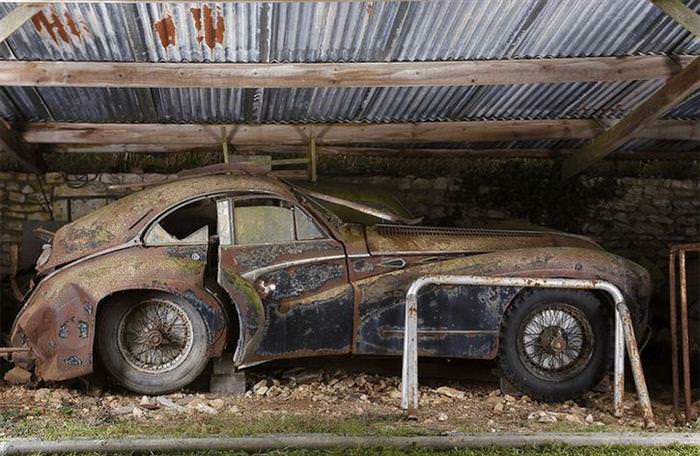 Rust eating away at this valuable antique vehicle.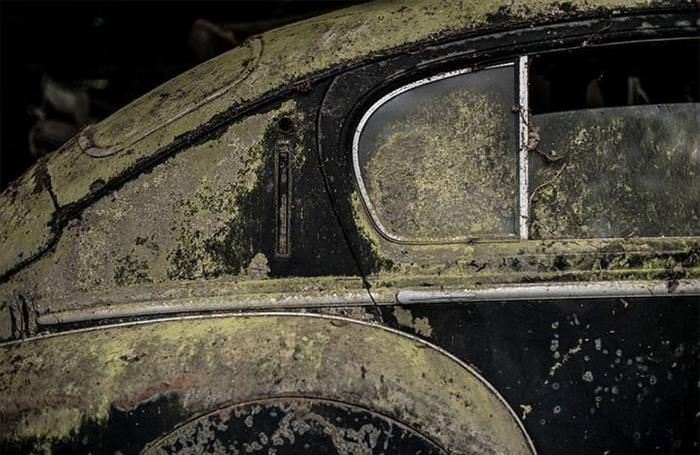 Hardly anything left of the original paint job.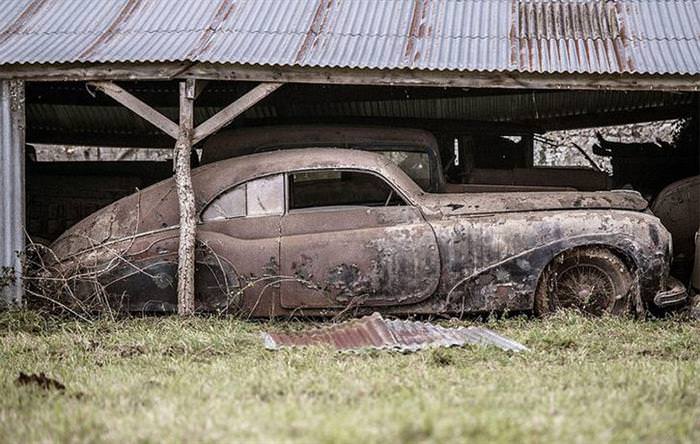 A vintage Maserati A6G 200, one of just three in existence.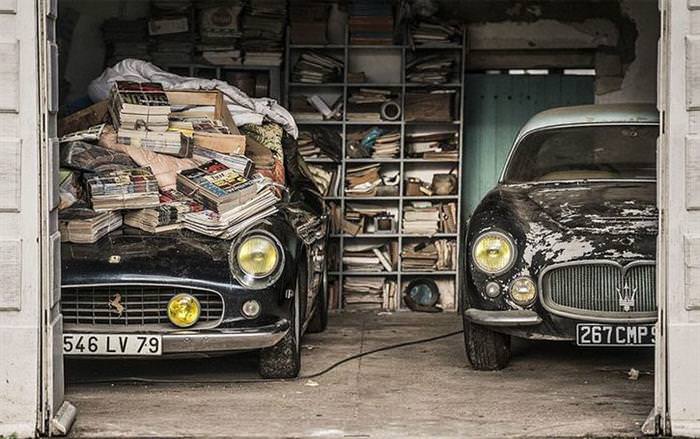 50 years of rust!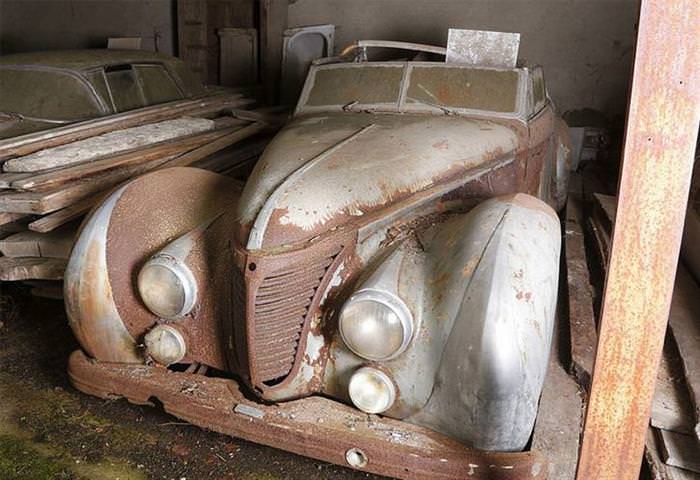 Some cars were auctioned off as spare parts.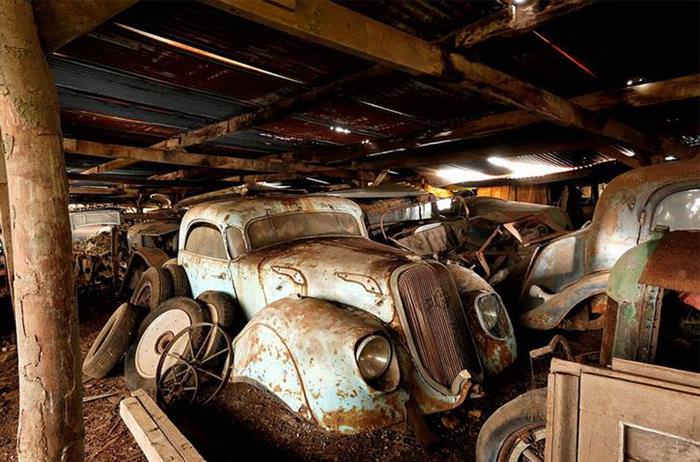 A vintage car awaits its new owner.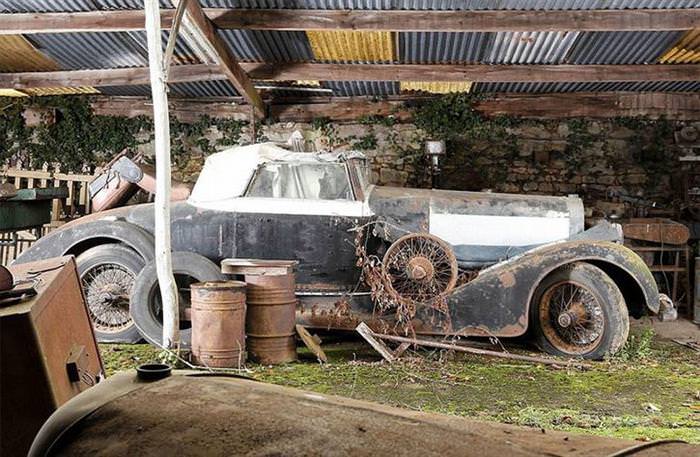 A well-kept family secret.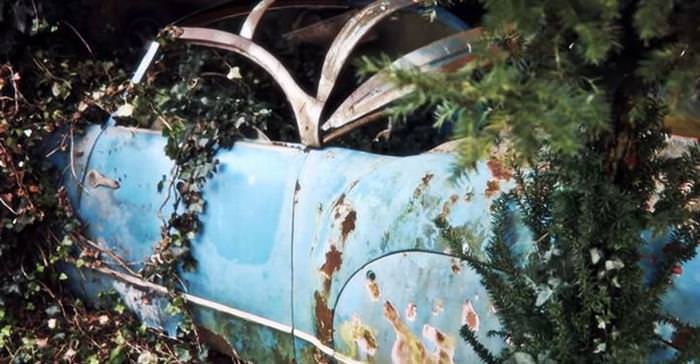 A rare Ferrari 250 GT California SWB. Only 37 remain in existence today. It sold for $18.5 million at auction.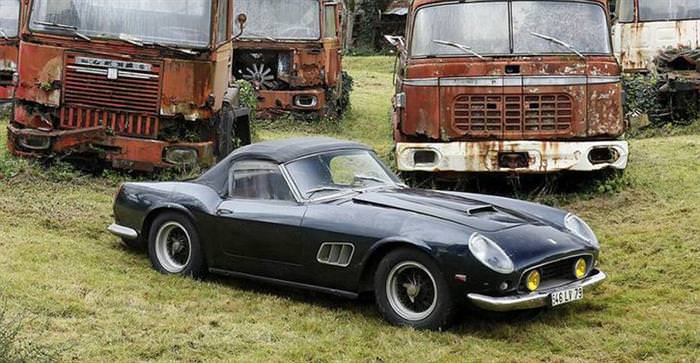 No-one knows exactly how much these cars fetched in total, but it the figure was around the $30 million mark.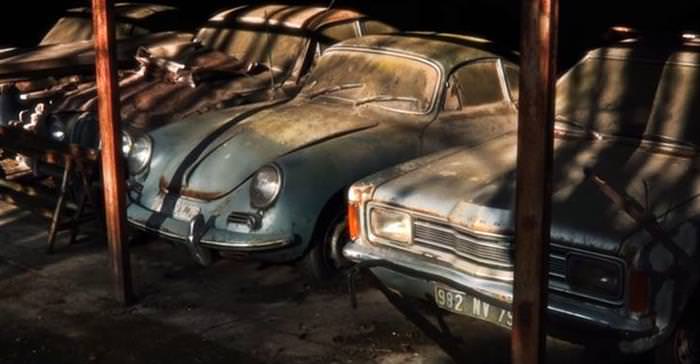 The (very) fortunate grandchildren.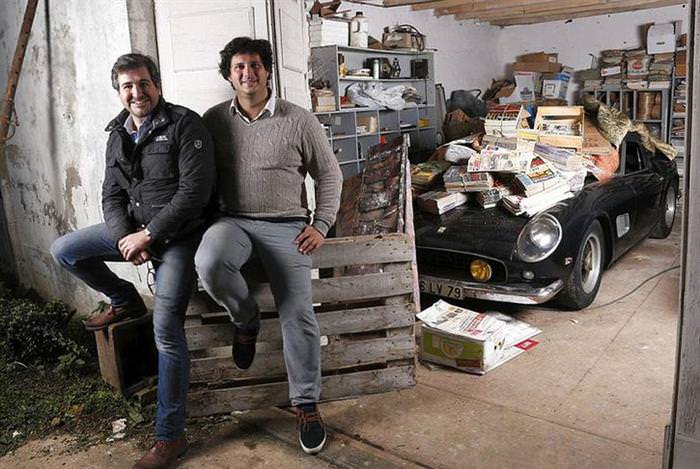 source
(H/T: boredpanda.com)
Watch a video of this classic car treasure collection: