The internet is chock-full of enticing dessert recipes. But few can easily be whipped up using common ingredients from your own kitchen. These can be wonderful lifesavers for when you're in desperate need to impress some guests. Next time you have people over, try and impress them with this easy-to-make bread pudding instead.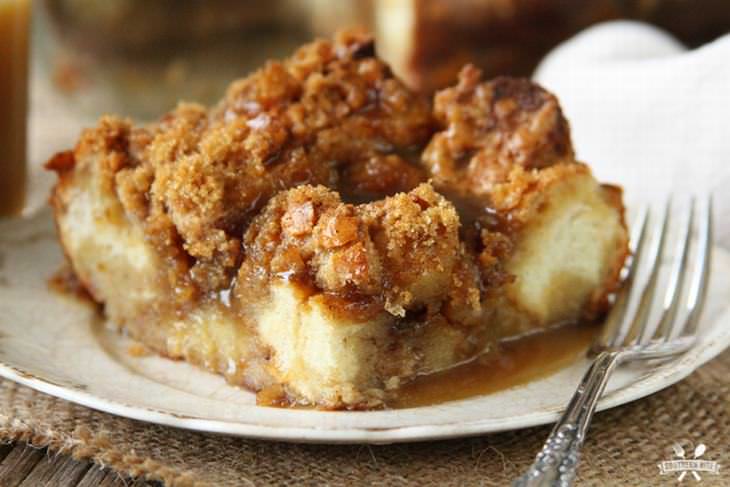 Using only common ingredients such as bread, eggs, sugar, and cream, the result of this recipe will make it look like you went out of your way to create this delicious treat. The truth is, you don't need to be a star chef to make a hit out of it - even kids will find it easy to make!
And if you're not a big fan of pudding, I'm telling you - you'll be craving this delight from the moment you take your first bite.
So, let's get down to the cooking business. Here's what you will need:
Ingredients:
• 1 quart (4 cups) heavy cream
• 15 eggs
• 1½ cups white sugar
• 2 tablespoons cinnamon
• 1 tablespoon vanilla extract
• 1½ cups firmly packed brown sugar
• 2 French baguettes
For the sauce:
• 2 cups heavy cream
• 1 cup (2 sticks) butter
• 2 cups brown sugar
Directions:
1. In a very large bowl, combine the cream, eggs, white sugar, cinnamon and vanilla extract together.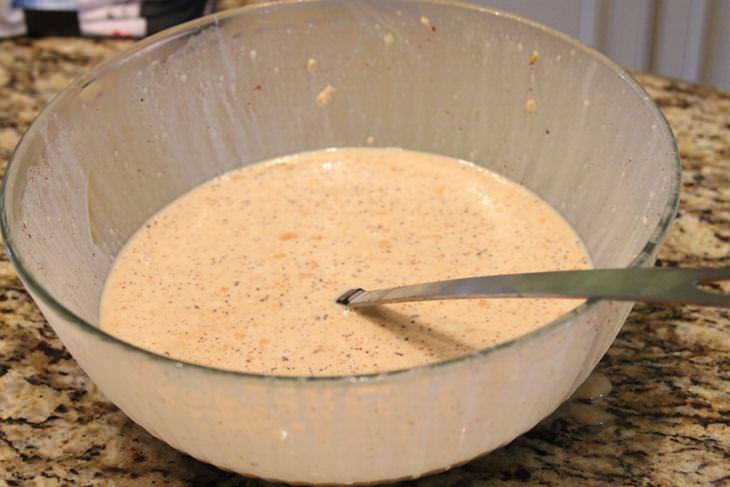 2. Slice the baguettes lengthwise, then cut into 1" pieces.
3. Add the baguette pieces to the cream mixture from step 1 and let them soak in the refrigerator overnight, covered.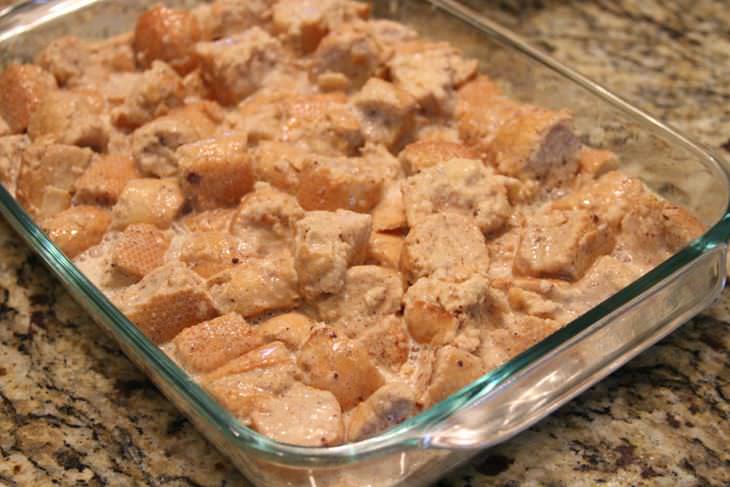 4. Next, you will need a 9x13 casserole dish. Spray it with pan spray or coat it with butter.

5. Remove the bread and mixture from the fridge and transfer the soaked pieces of bread from the bowl to the casserole dish. Do not add all the cream mixture. Discard what's left.

6. Leave about ½" at the top of the dish for the bread to rise when baking.

7. Cover the top of the pudding with brown sugar. Place the dish in the oven and bake at 325°F for 45 minutes. Remove from the oven when the center is set.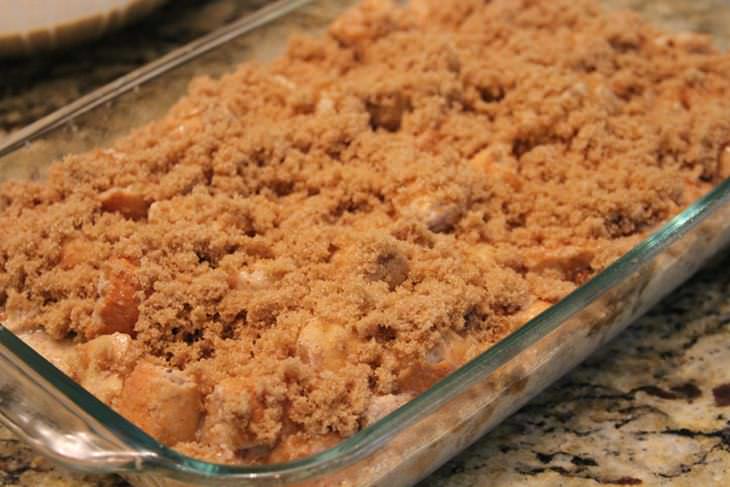 Preparing the sauce:
1. Place the butter over heat and stir in the brown sugar. Bring to a boil.

2. Pour the cream, stir well and set aside.

3. Allow the bread pudding to cool for 15 minutes after being removed from the oven. Then, drizzle the sauce over the top so it can soak in. You may not need all of the sauce.
Serve and enjoy!