This is a story about Ichimi the kitten and Ponzu the dog, and their fast and adorable friendship.
When tiny Ichimi first arrived, Ponzu didn't know what to make of this little mewling ball of fur.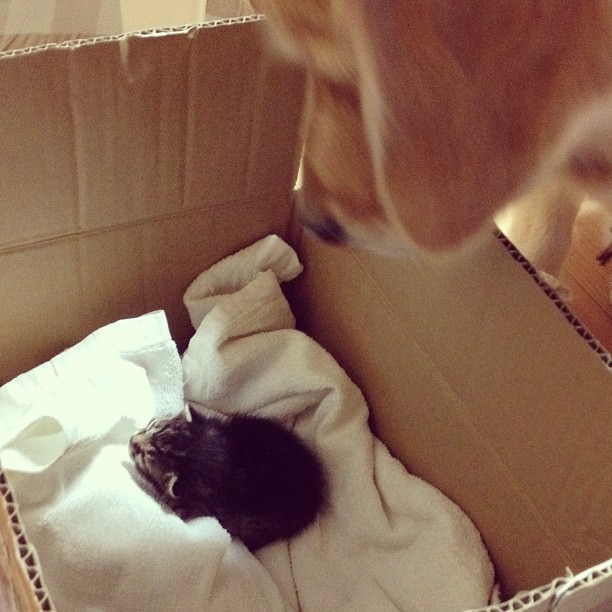 Most kittens would be scared of such a large dog. Not Ichimi, she loved Ponzu's soft fur.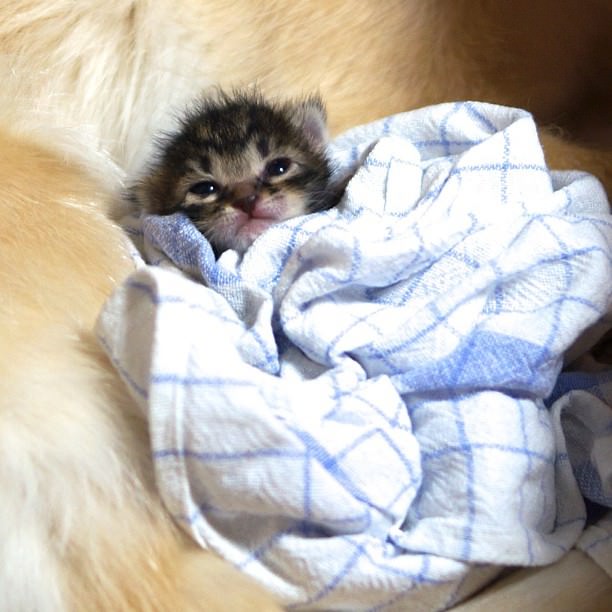 It didn't take long for the tiny kitten to accept Ponzu as her new parent.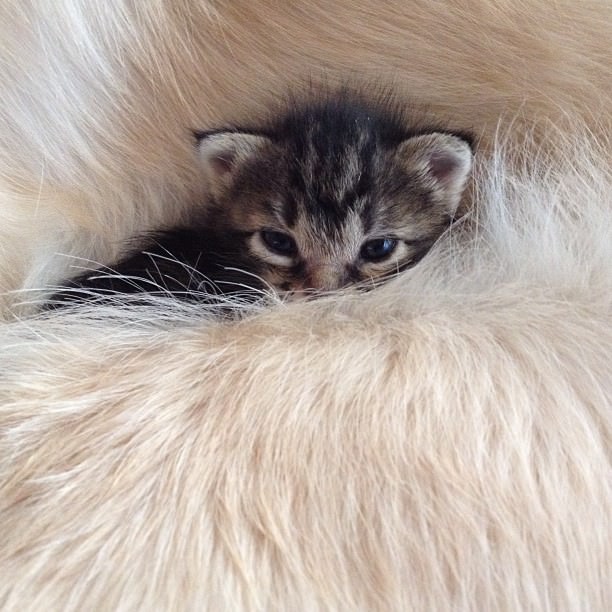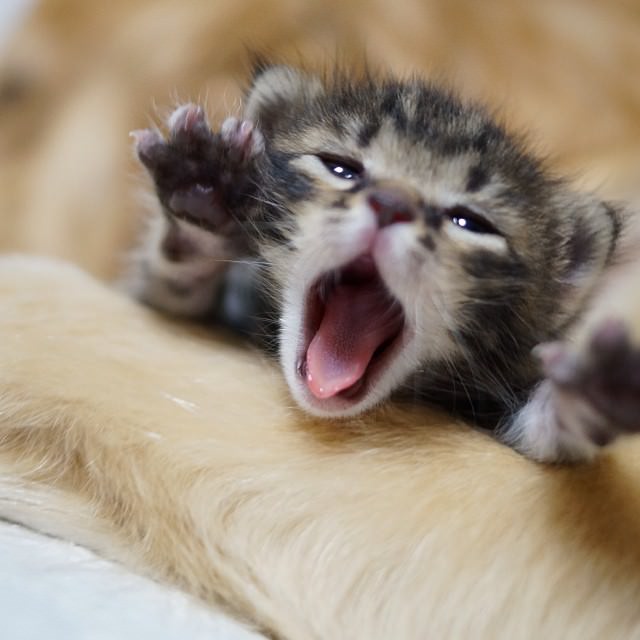 And Ponzu was delighted to serve as a dad to this adorable little cat.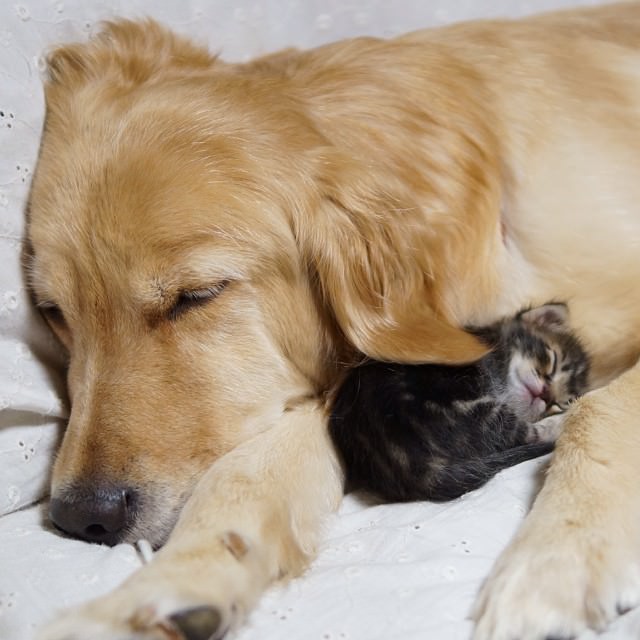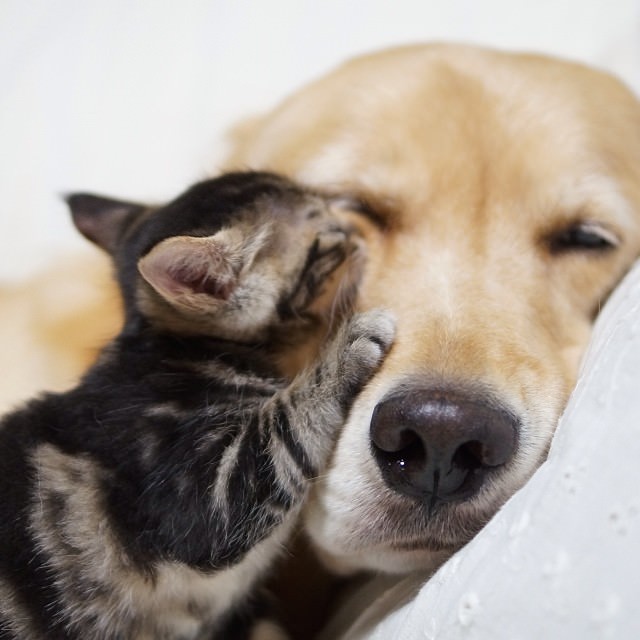 The two of them do everything together.
They play ongoing games of 'got your nose', with alternating winners.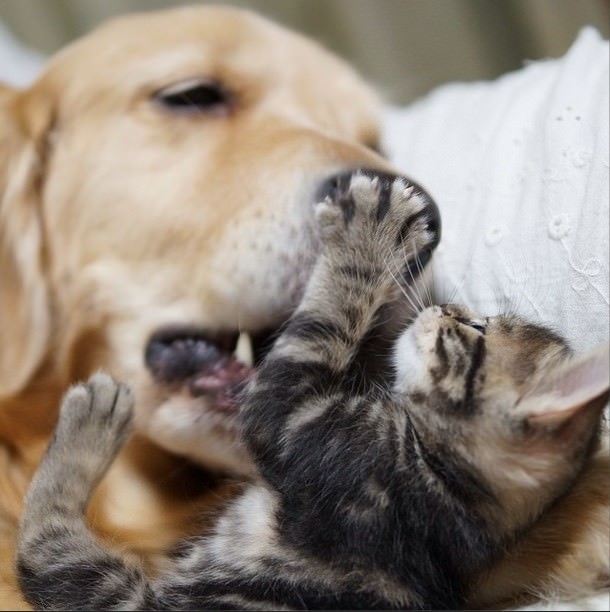 When Ponzu gets tired, Ichimi just keeps going by herself.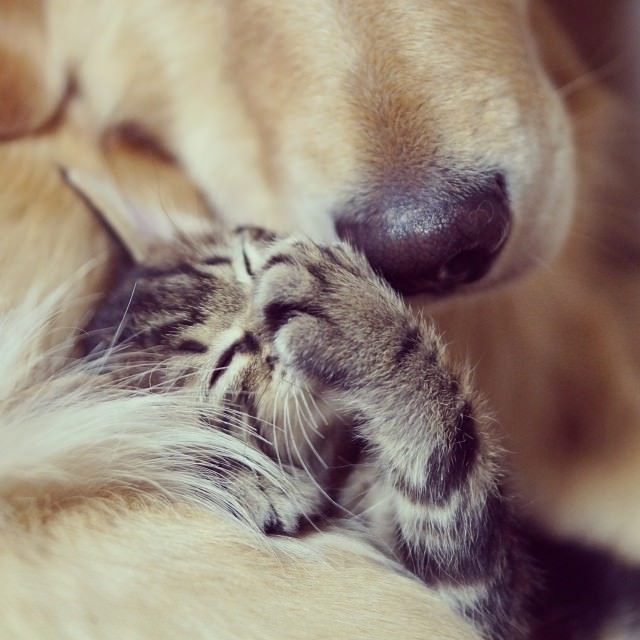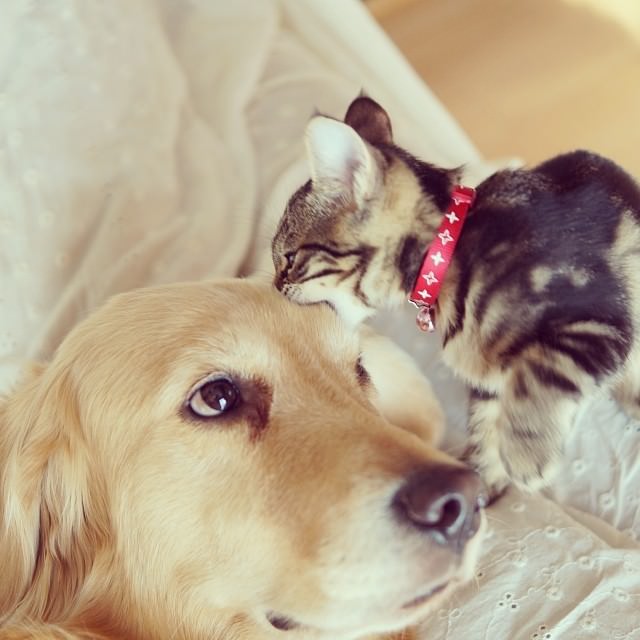 Even the best of friends may fight, though.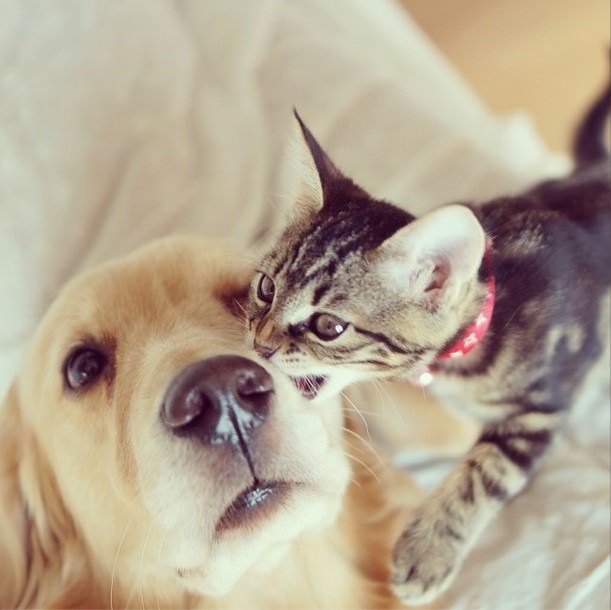 Watch out, such intensity.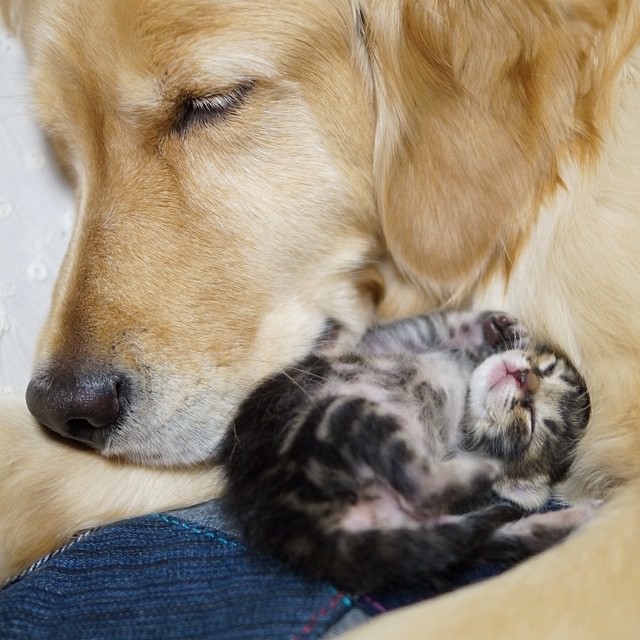 What horror.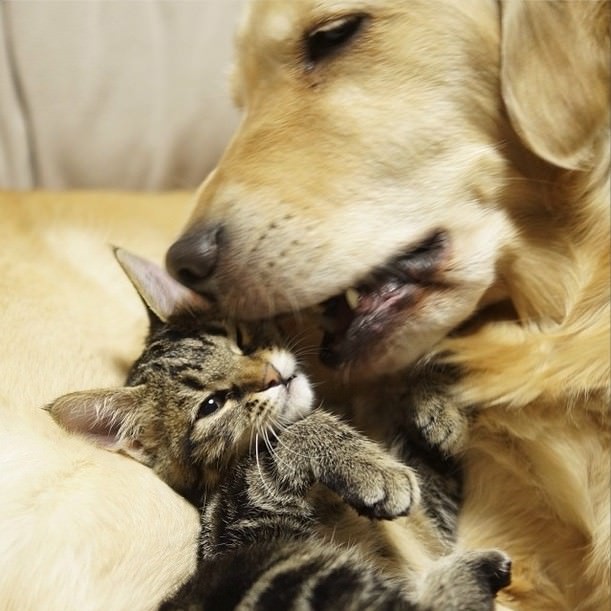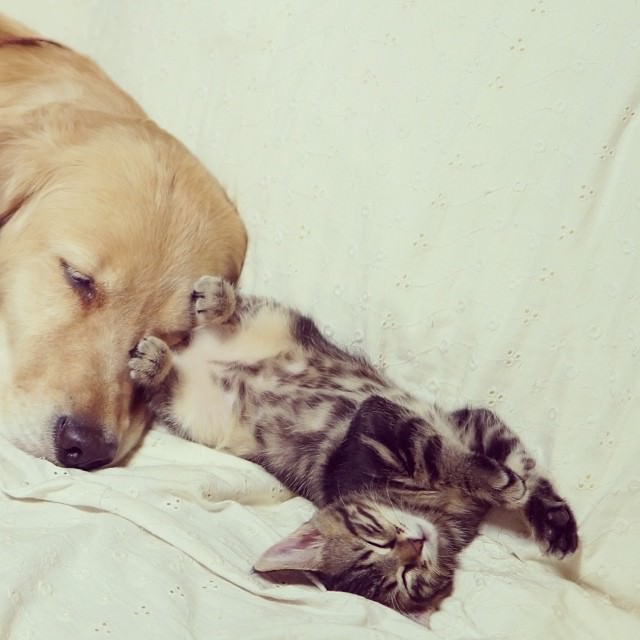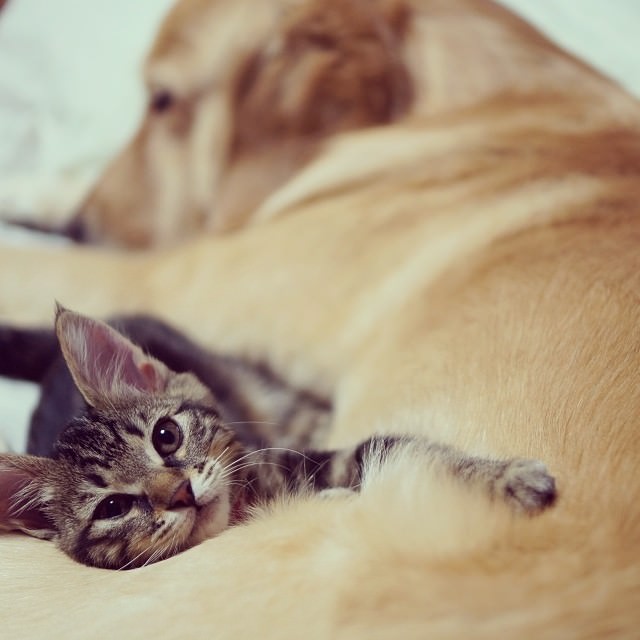 But when all is said and done, a good cuddle settles all arguments.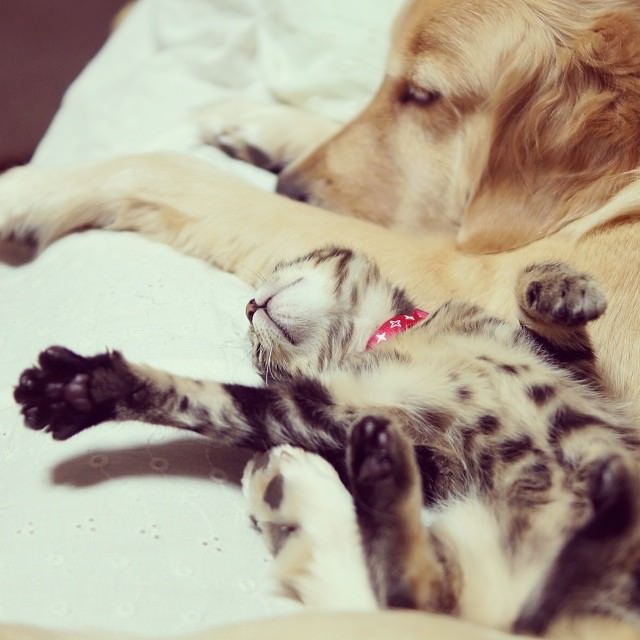 As the weeks turned into months, little Ichimi started looking more like a cat and less like a ball of fluff.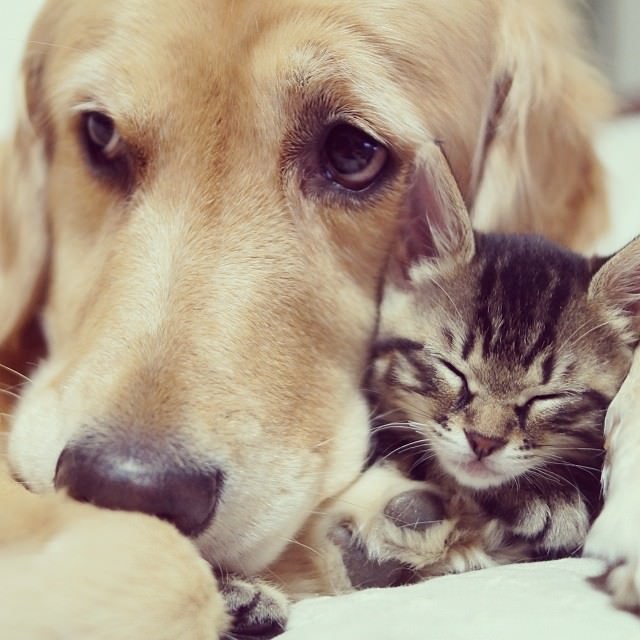 But their bond never weakened.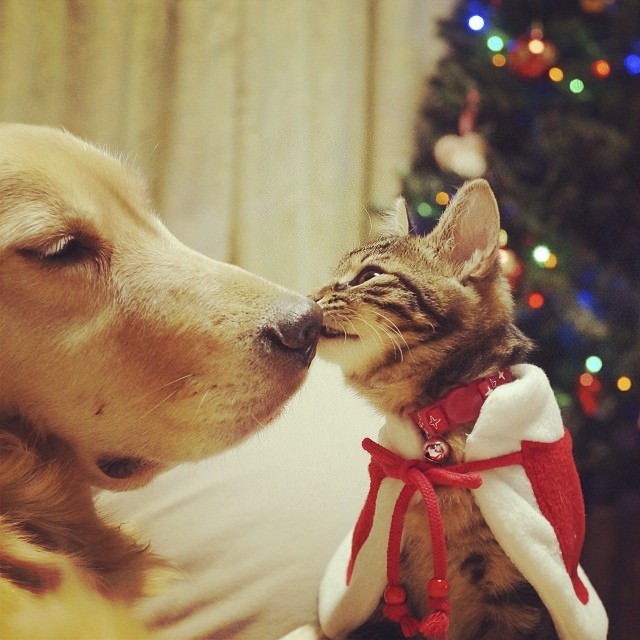 They spent Ichimi's first Christmas together.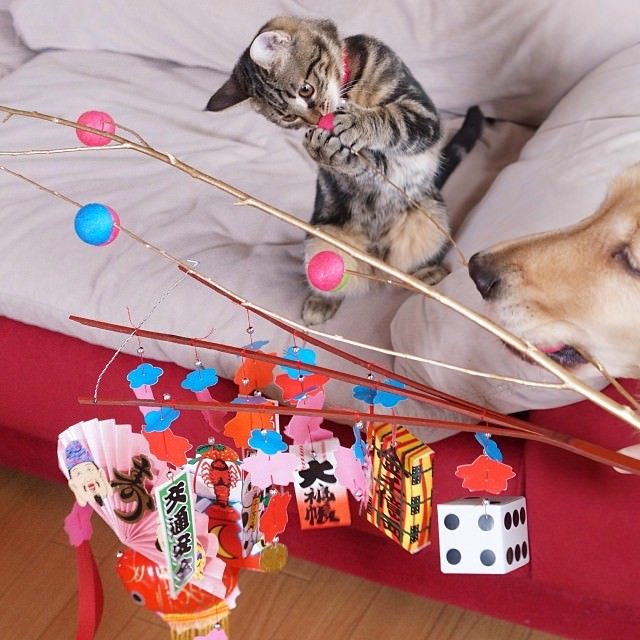 And Ichimi just loved her present from Ponzu.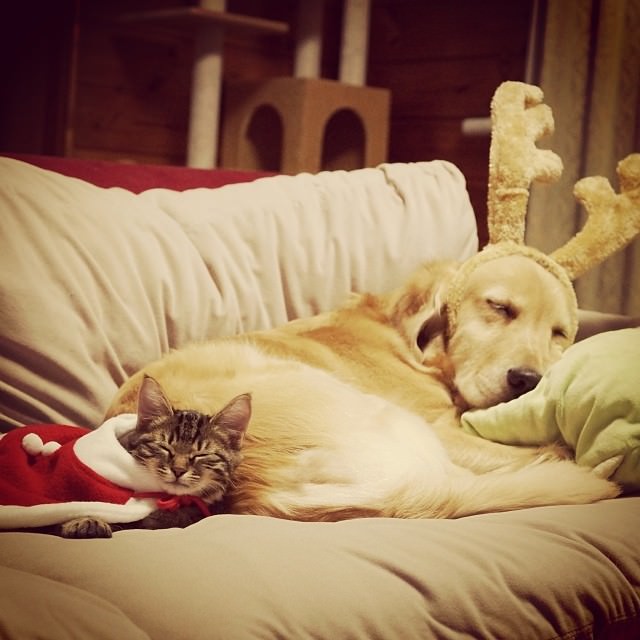 Not that Ponzu didn't love his gift too, although he wasn't sure what it, in fact, was.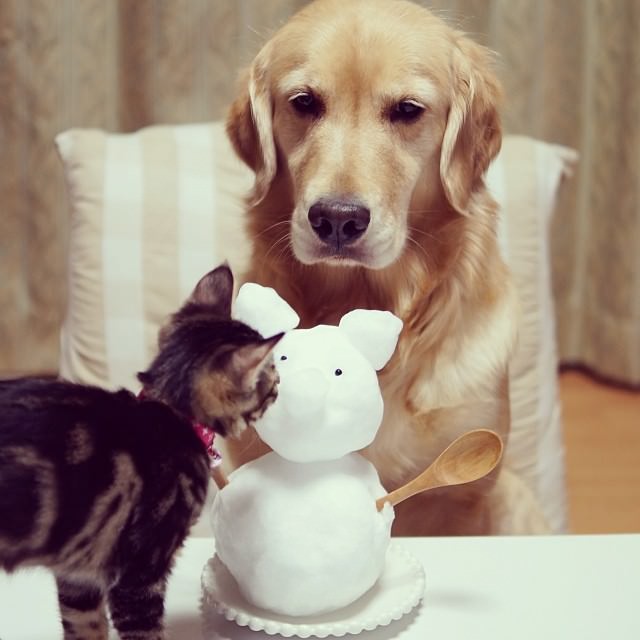 No matter what the future brings, these two will keep enjoying their cuddles.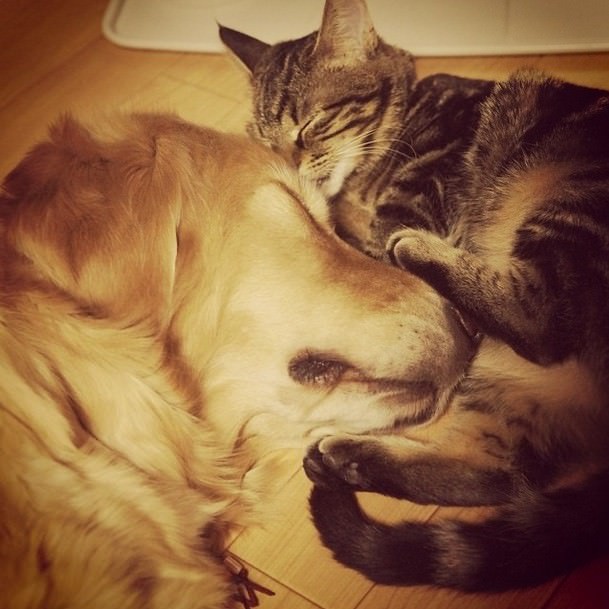 And their friendship will stay strong.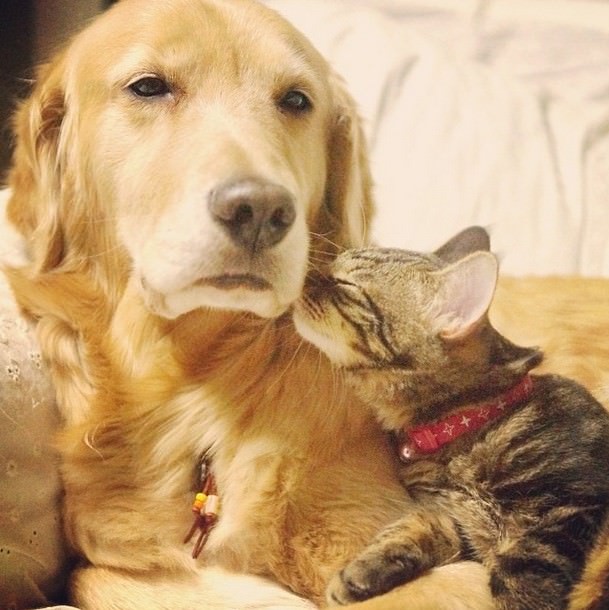 With lots of hugs and nap times.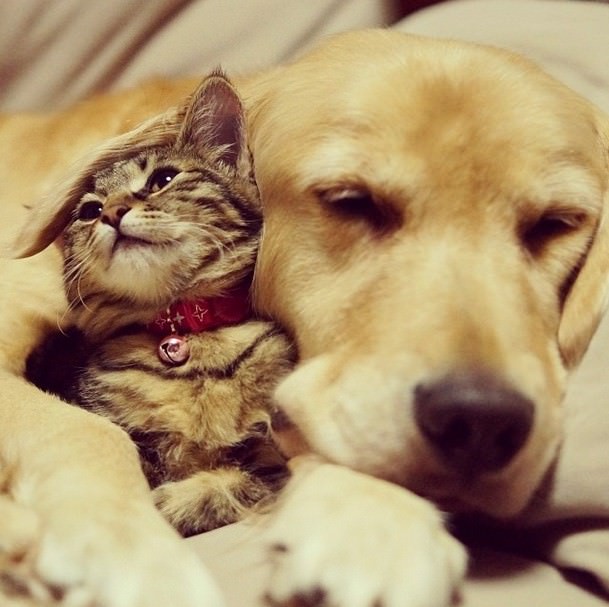 Stay adorable, you two, and all the blessings to you both.