Artist Luqman Reza creates expressive animal paintings using watercolor paint. He has always had a knack for art, even as a child. Having grown up in the countryside in a modest family, Luqman's parents did not have much money to buy their son toys. They gave him a drawing book and a set of markers instead.
From that moment on, Luqman would sketch and draw instead of play. For him, a piece of paper is his playground - a blank space that could be filled with anything. "I have the freedom to build my imagination and I knew from the very beginning that I have found my joy in life." As the years rolled on, Luqman began to experiment with his art using various mediums - including pencils, crayons, and oil. But then he discovered watercolor paint, from that point on, his art became expressive and whimsical. Let's take a look:
See more of Luqman's work by clicking here.
Click on any of the photos to see them in their full size.
Timescape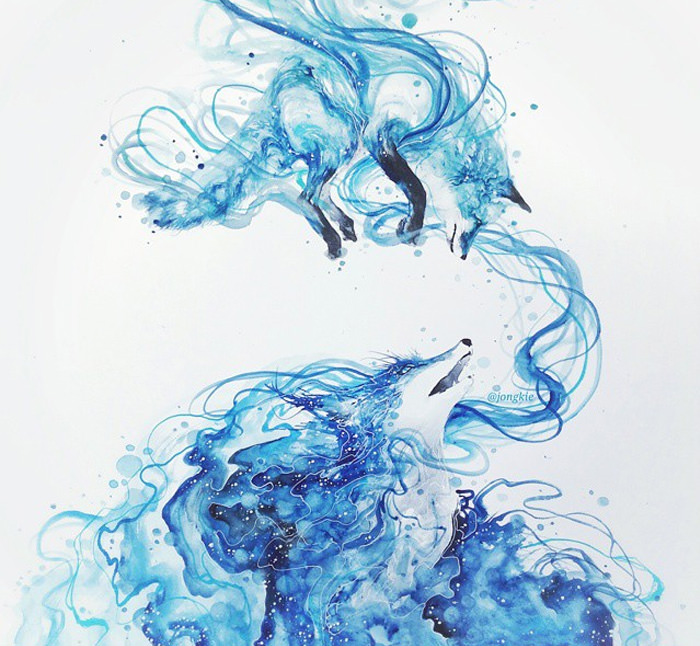 Autumn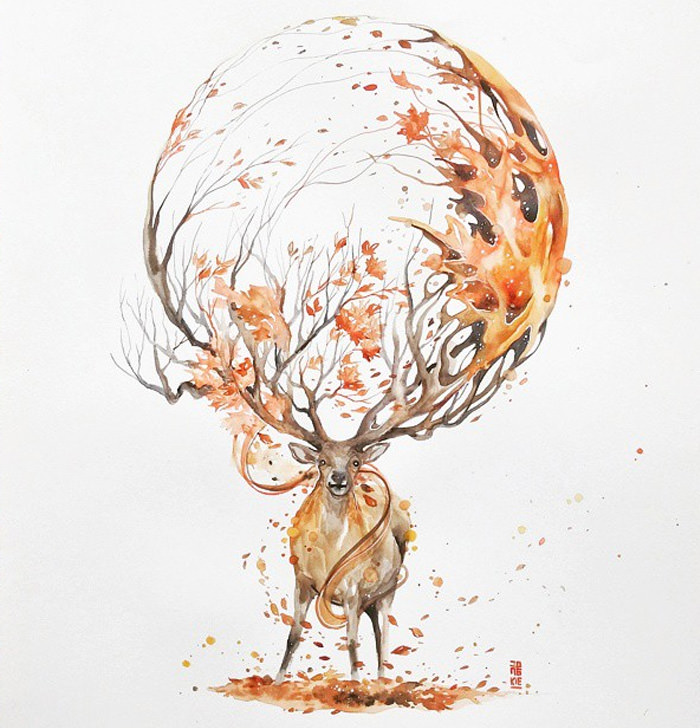 Lonely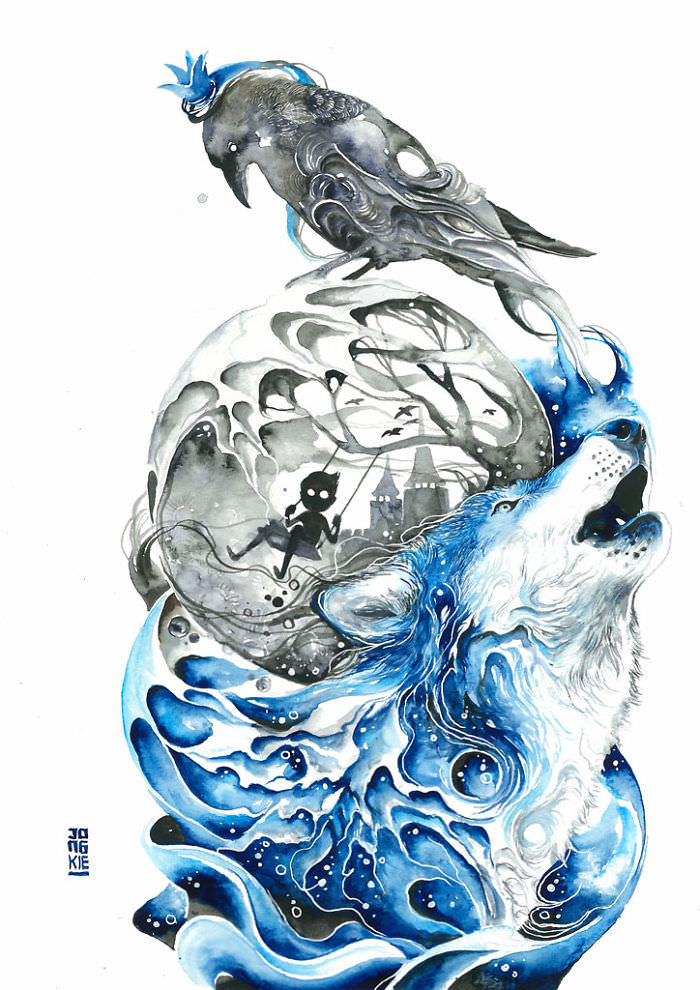 Lay me by your side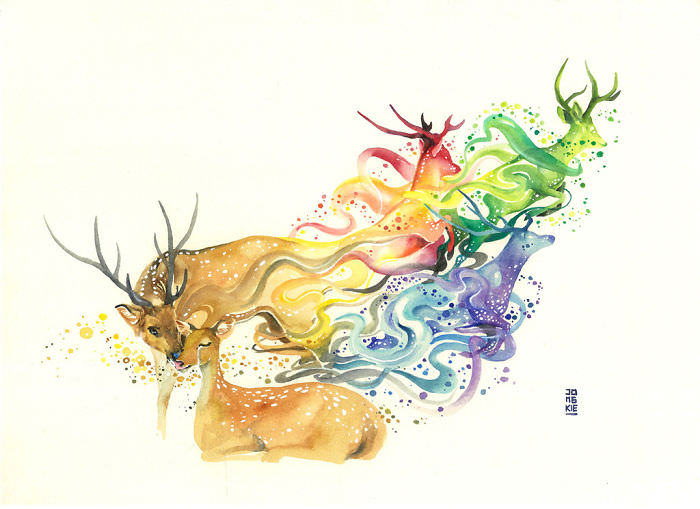 See you in heaven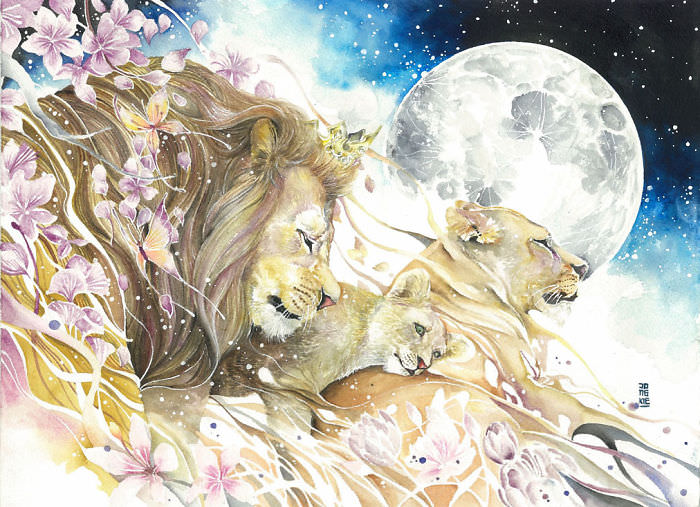 Big surprise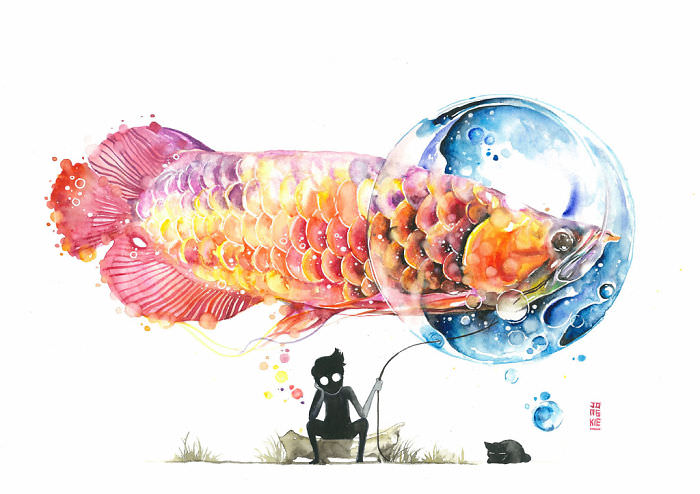 Burning sky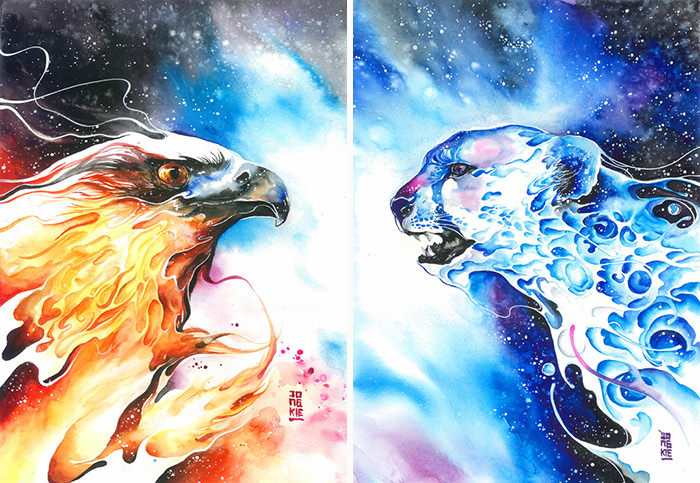 Ma boy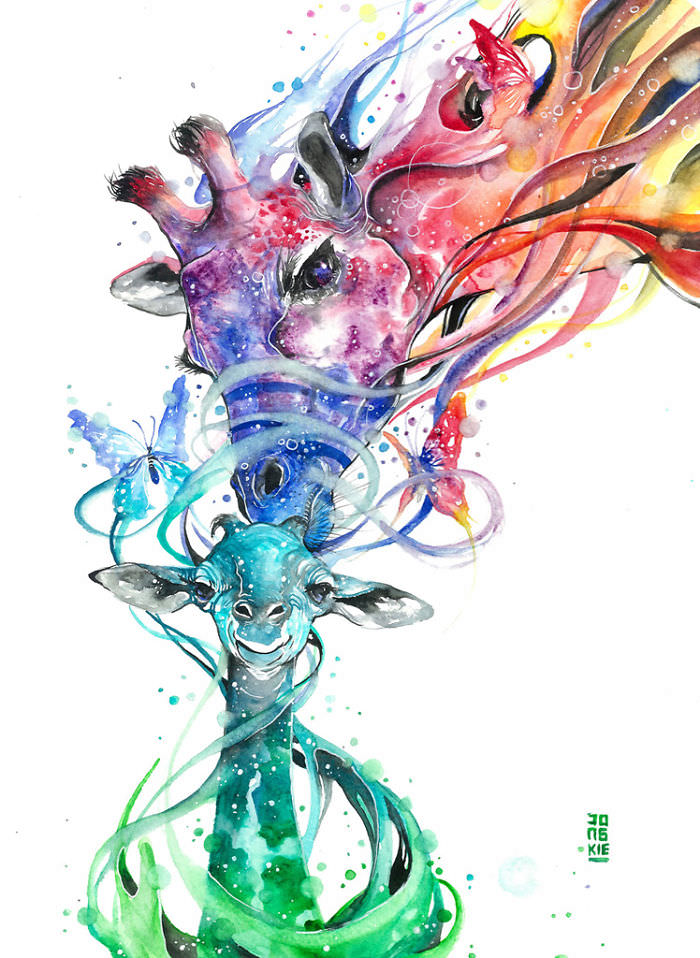 Memories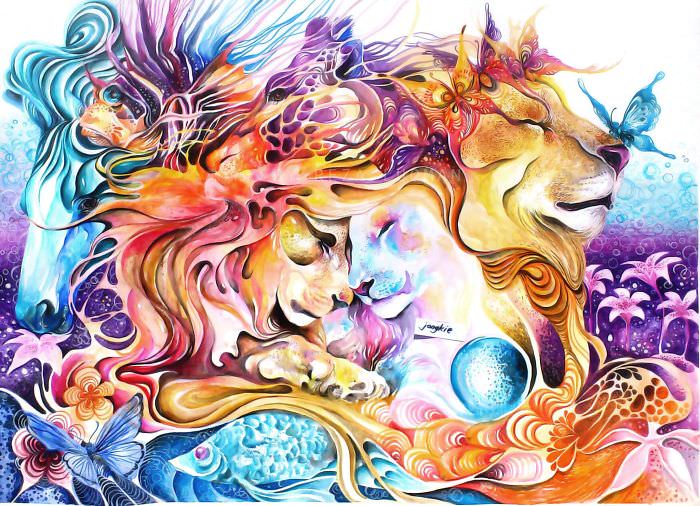 Shower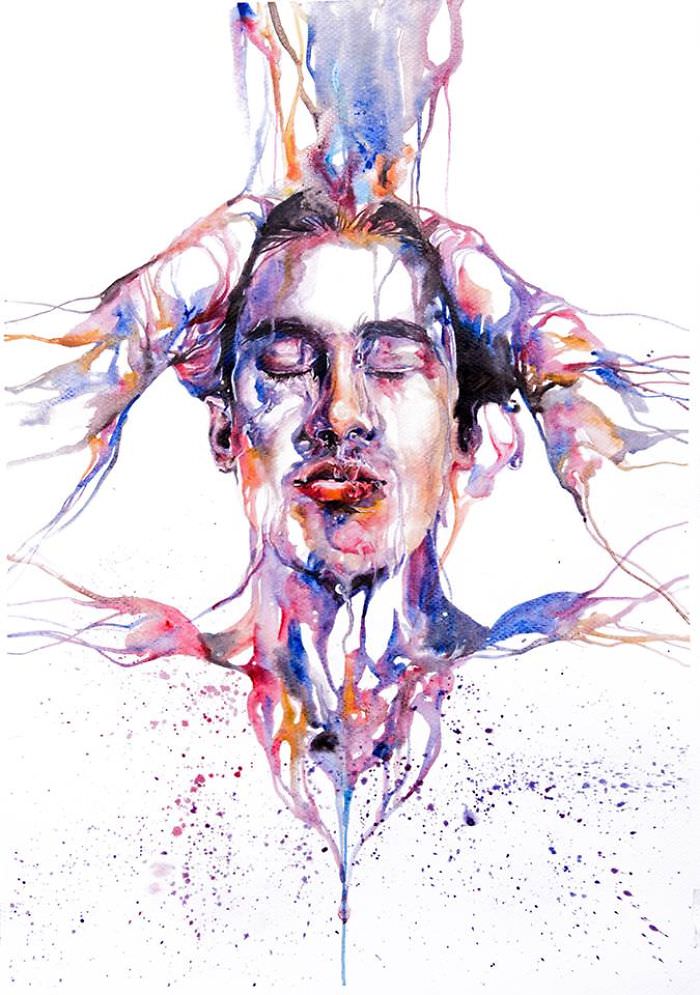 Spring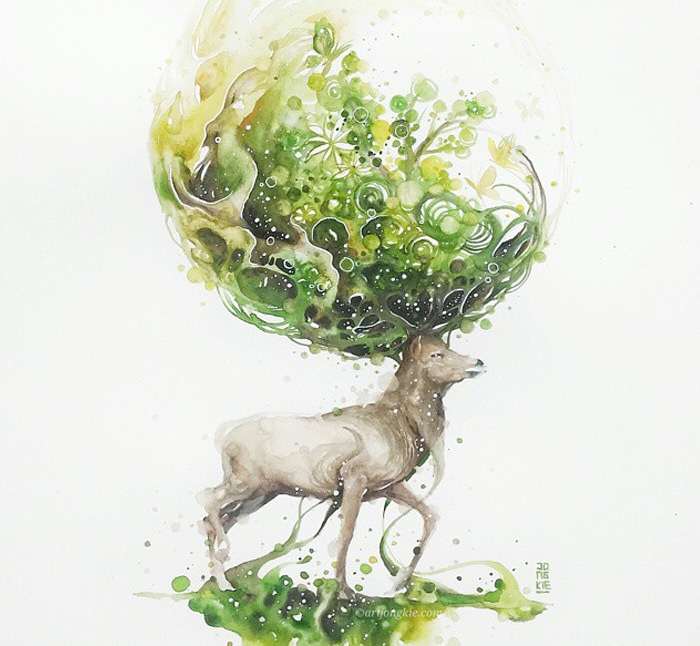 Reflected in the blue sky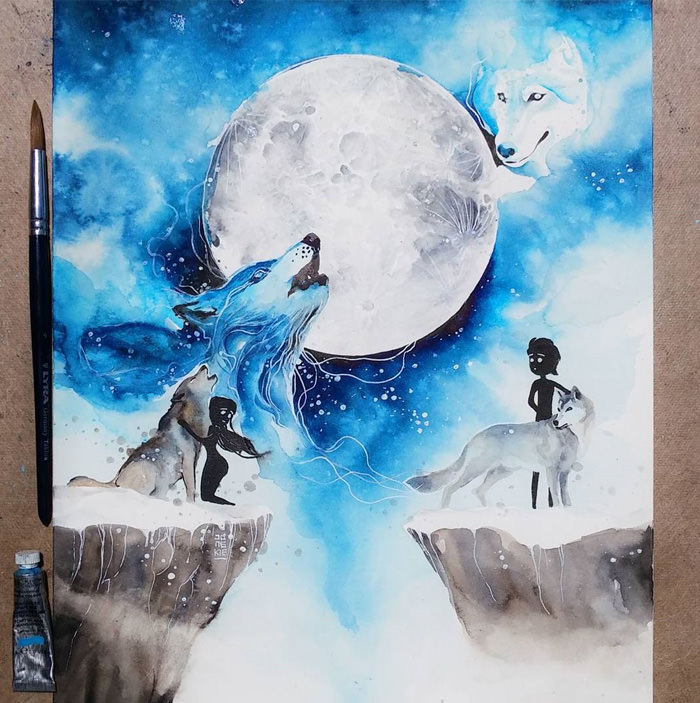 Funeral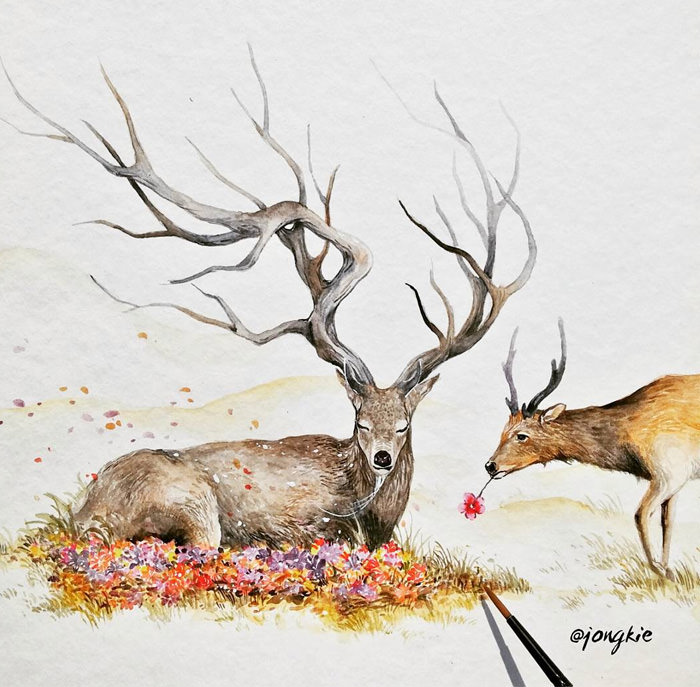 Leo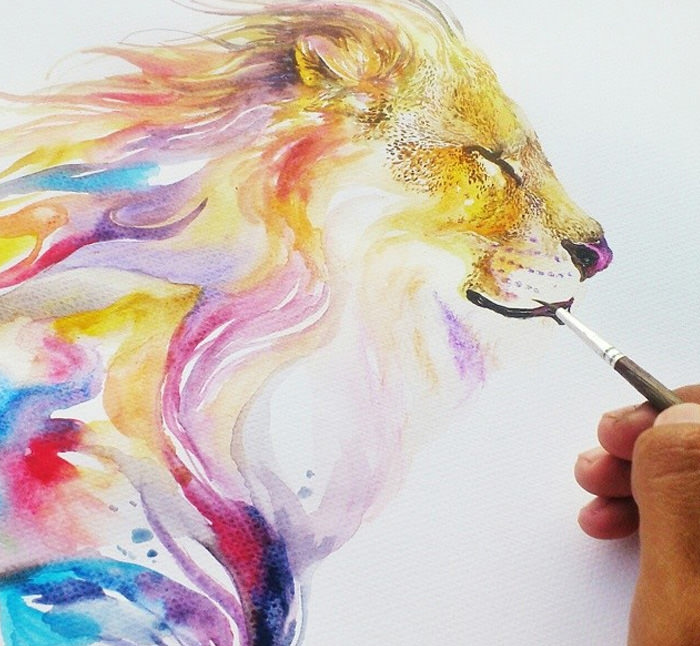 Forest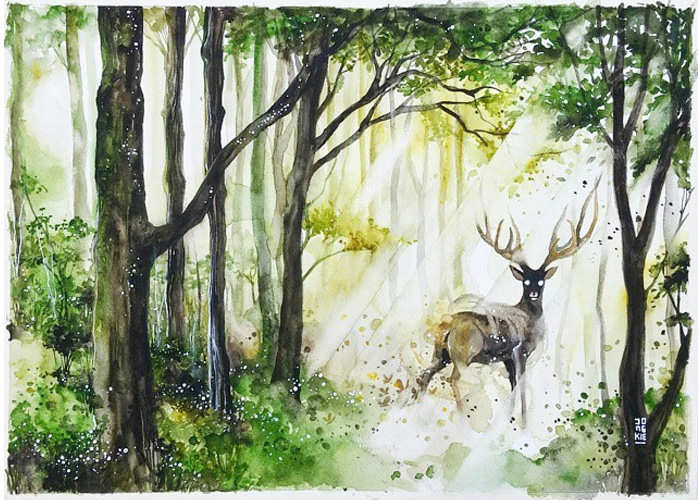 Peace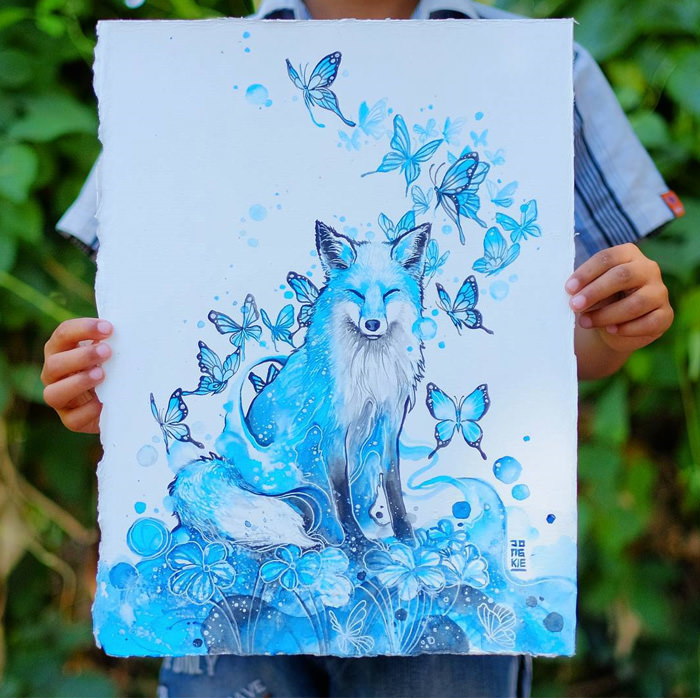 Last kiss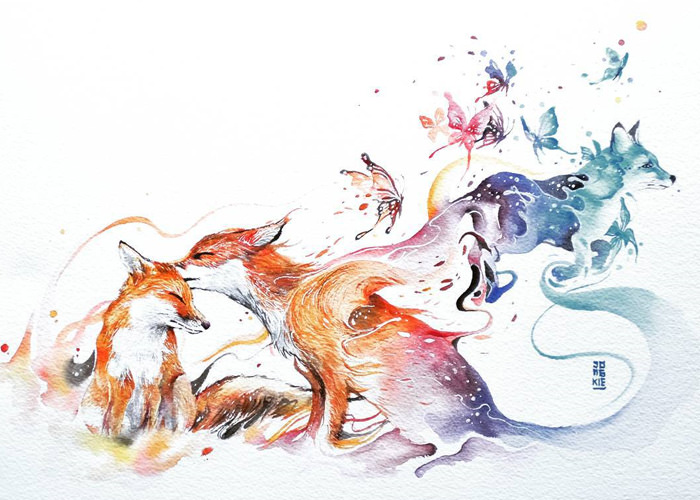 Rest in peace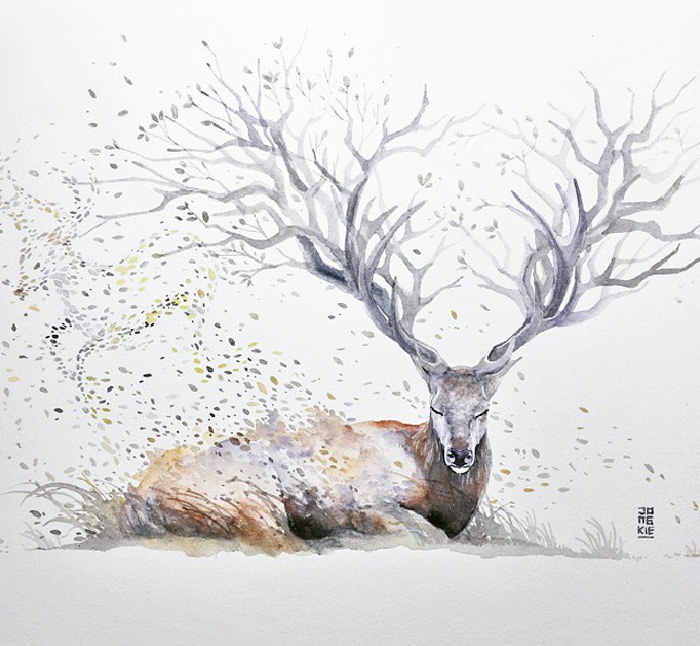 Have a nice dream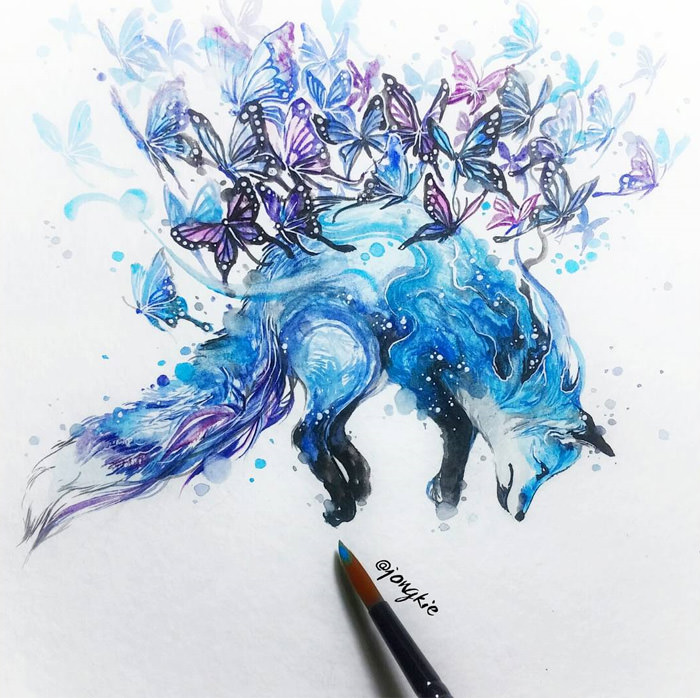 Lovely spring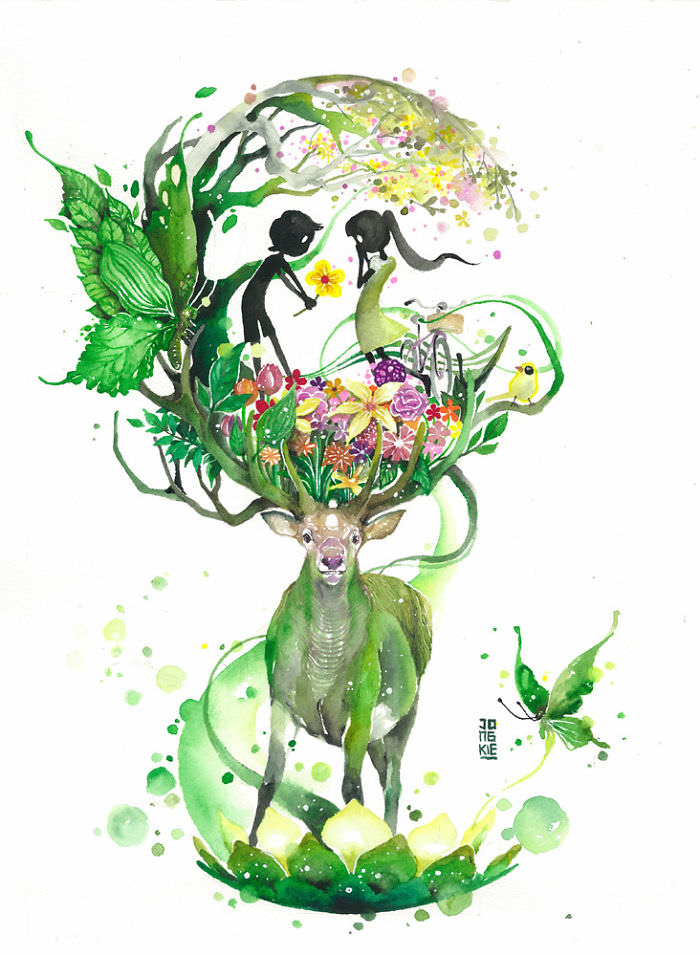 Deer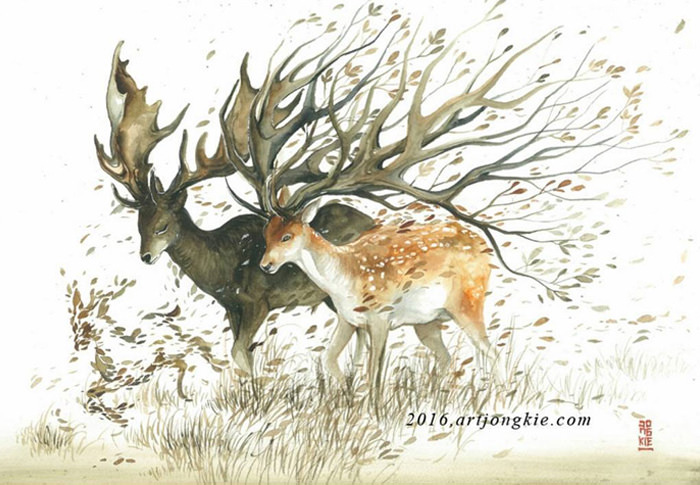 Taken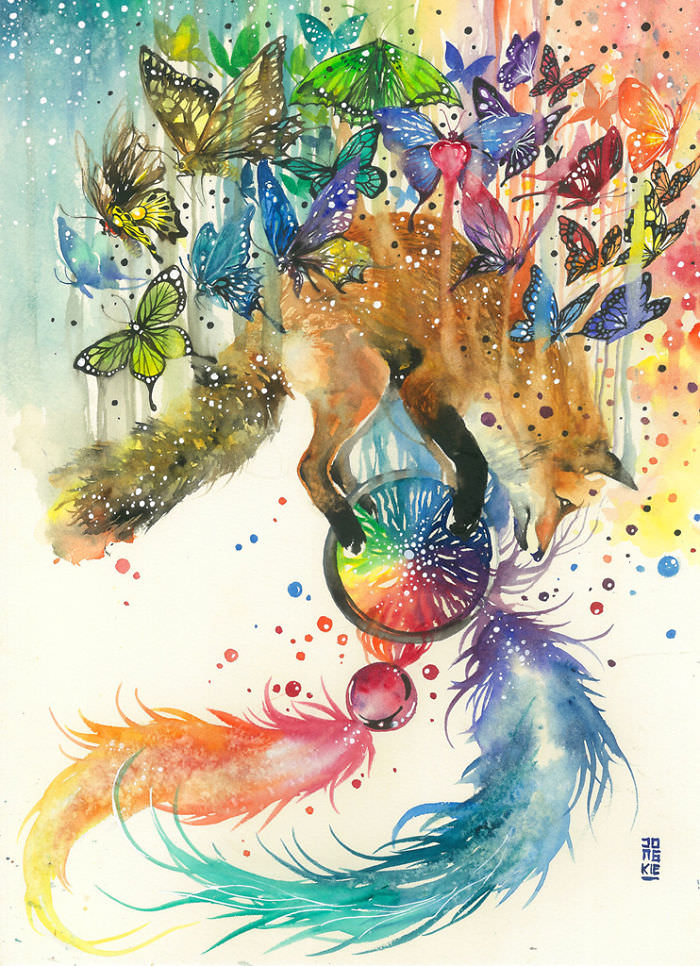 Love goes on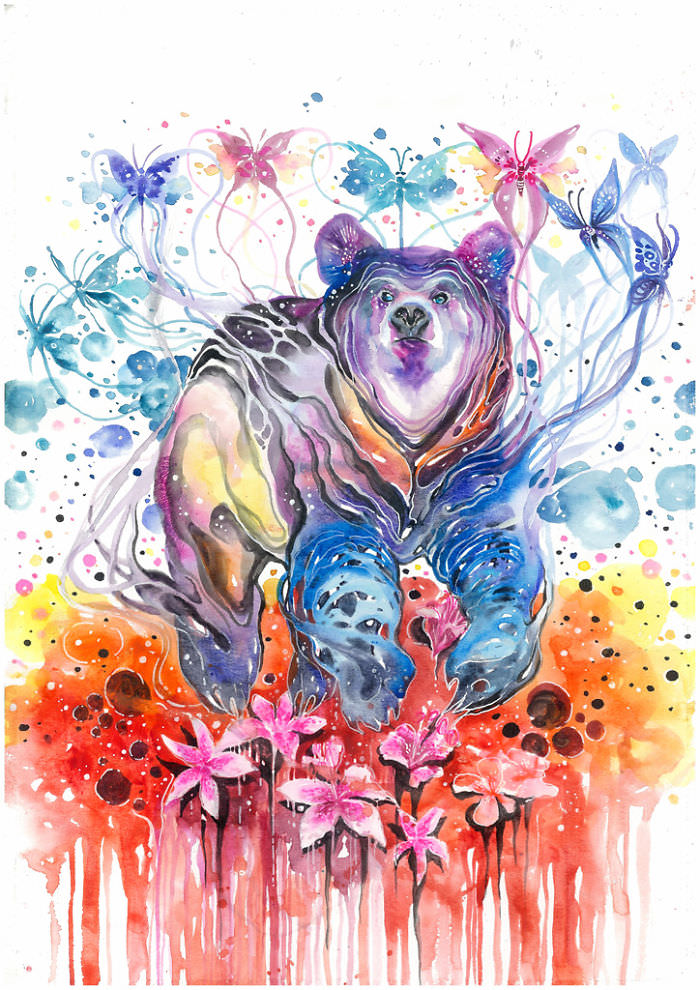 h/t: boredpanda.com