One of the greatest joys of hosting friends or family is the ability to serve something great to eat and appreciate. When I came upon this recipe, I went crazy for it! Imagine a dessert that looks like a freshly picked rose, with all the deliciousness and sweetness of an apple dessert!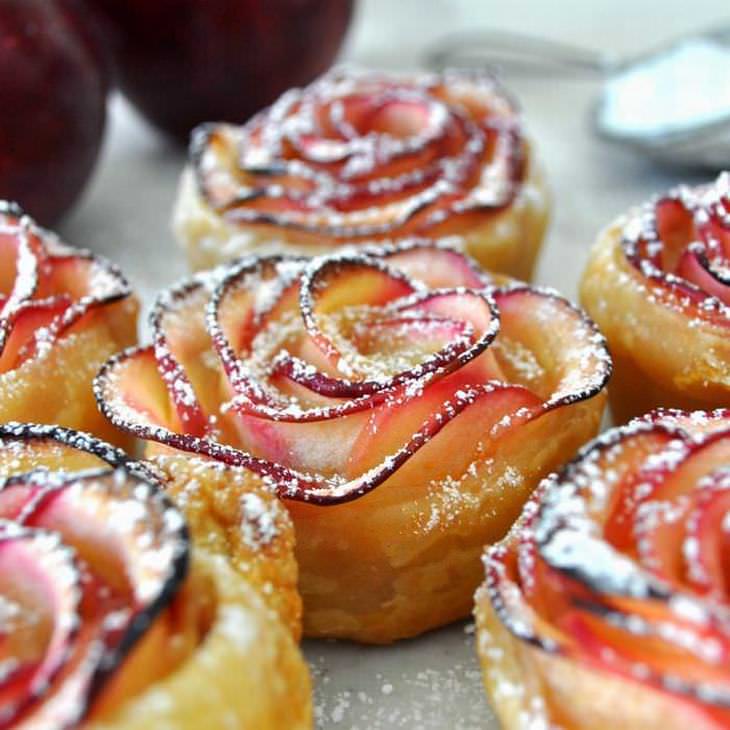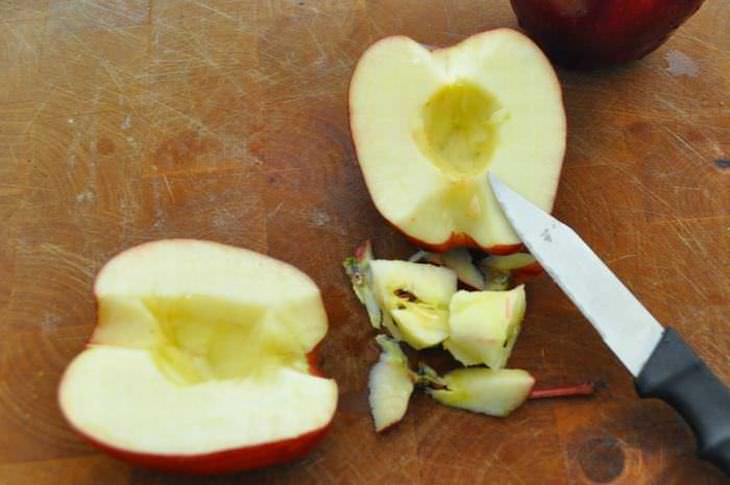 Ingredient list for 6 roses (Preparation time: 45 minutes)
• 1 frozen puff pastry sheet, thawed
• 2 red organic apples
• Half a lemon, juiced
• 1 tablespoon of flour, to sprinkle over the counter
• 3 tablespoons of apricot preserve
• Cinnamon (optional)
• Powdered sugar (optional)
Instructions:
1. Thaw the puff pastry for about 20-30 minutes.
2. Take a bowl and fill it halfway with water and lemon juice. Cut the apples in half, removing the core. Now cut the apples into slices, as thin as you can cut them. Don't take off the peel, we need it for the red color.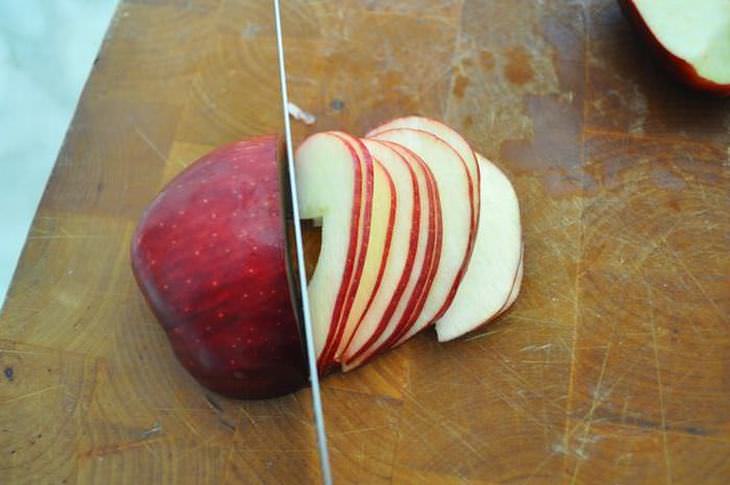 3. To make the apples a bit softer, microwave them in the bowl.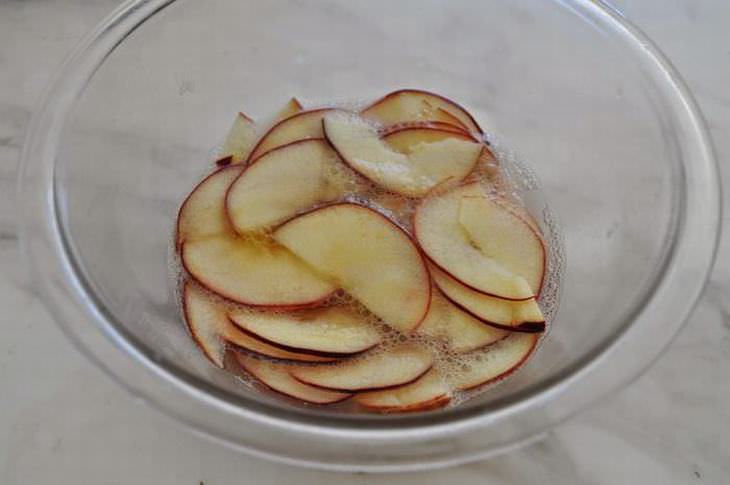 4. Unwrap the puff pastry. Make sure you do it over a clean, slightly floured surface. Stretch it a bit with a rolling pin and keep it in a rectangular shape. Now, cut the dough into 6 even strips.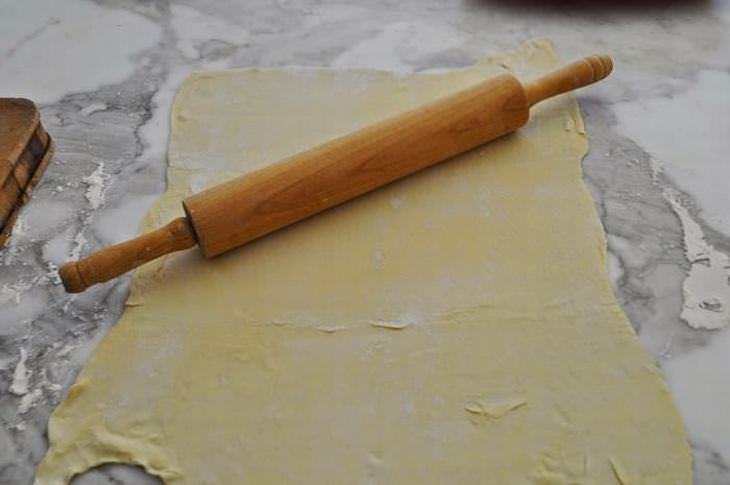 5. Take another bowl and put 3 tablespoons of apricot preserve, along with two tablespoons of water. This you can microwave for about 1 minute, so the preserve is easier to spread on the dough. Now proceed to do just that.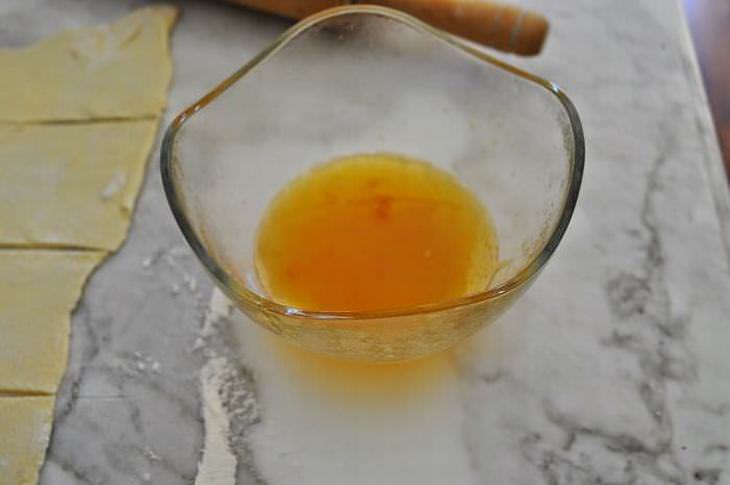 6. Preheat the oven to 375°F (190°C) and drain the apples.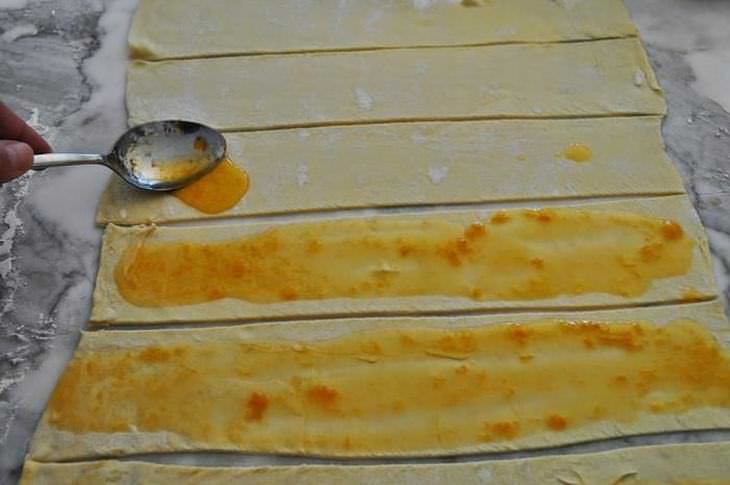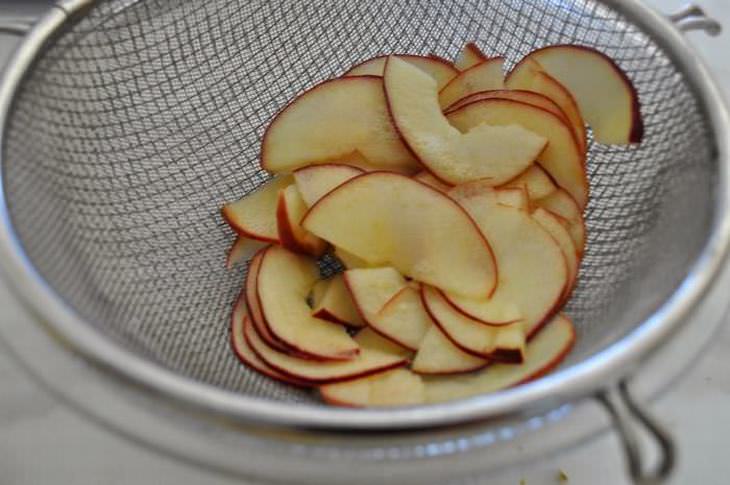 7. Place the apples on the dough (you can add some cinnamon if you like).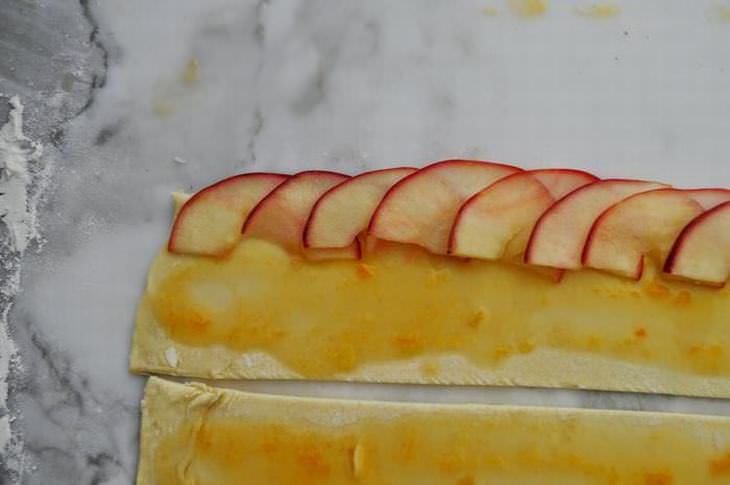 8. Fold up the bottom part of the dough.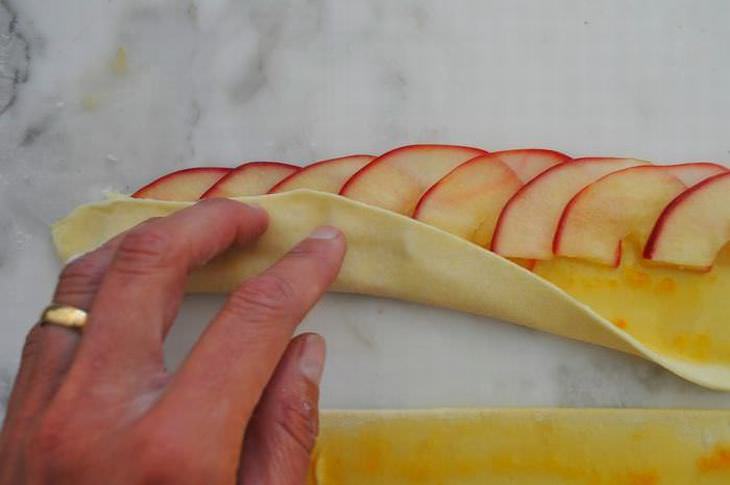 9. Now roll it, close the edges and place the finished product in a muffin tin.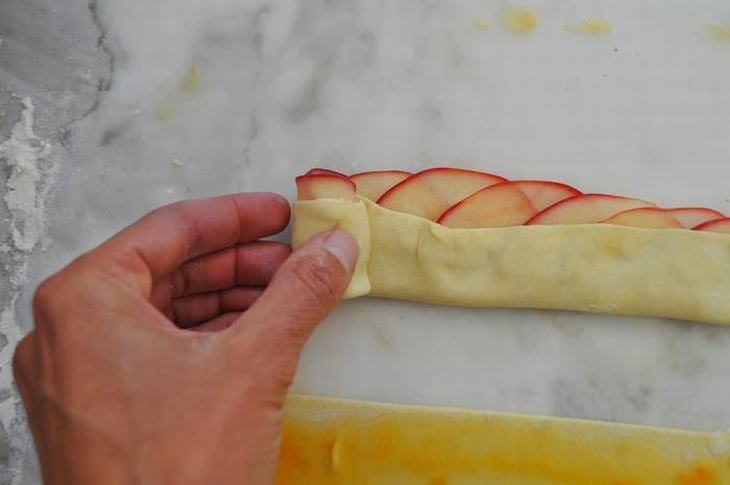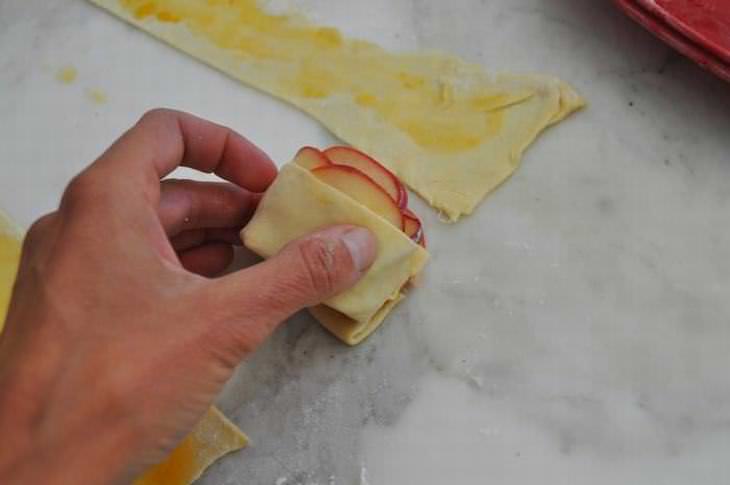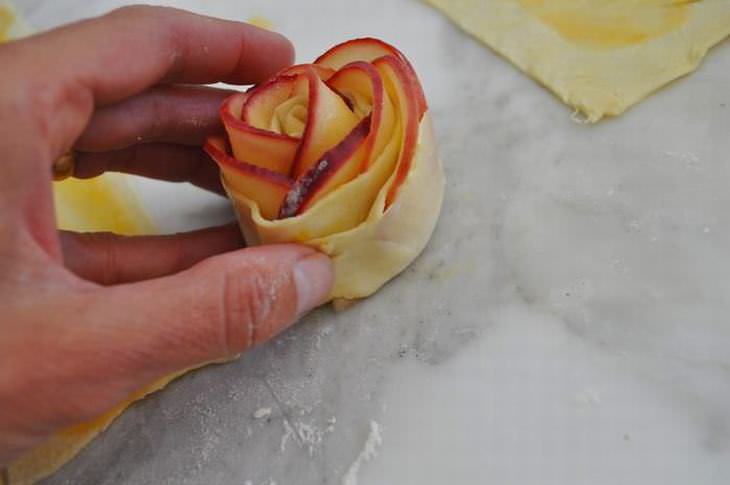 10. Repeat for all roses, then bake at 375°F (190°C) for about 40-45 minutes, until they are fully cooked. When we say fully cooked, we mean from the inside as well as the outside (should take another 10-15 minutes after the outside looks cooked, move to a lower rack for those final minutes to avoid overcooking the outside).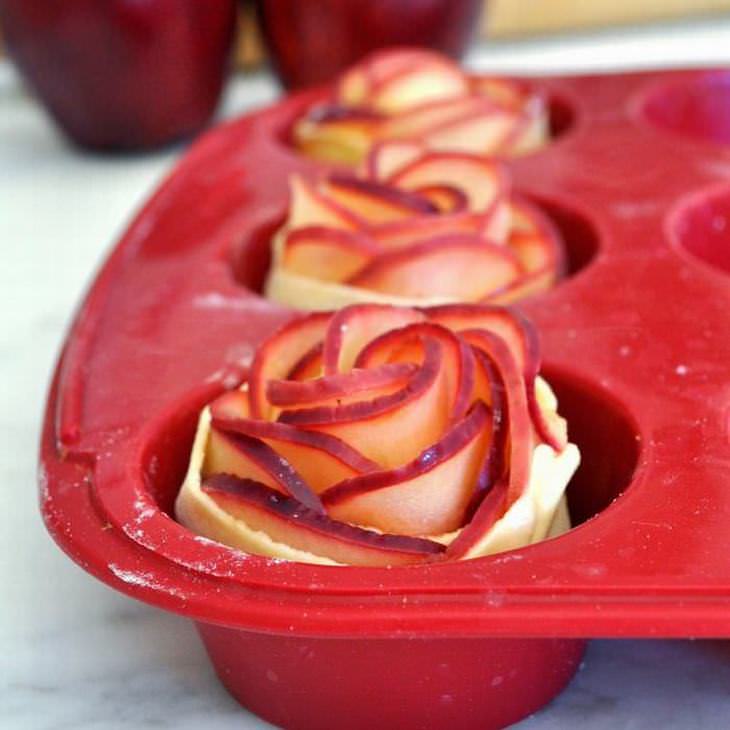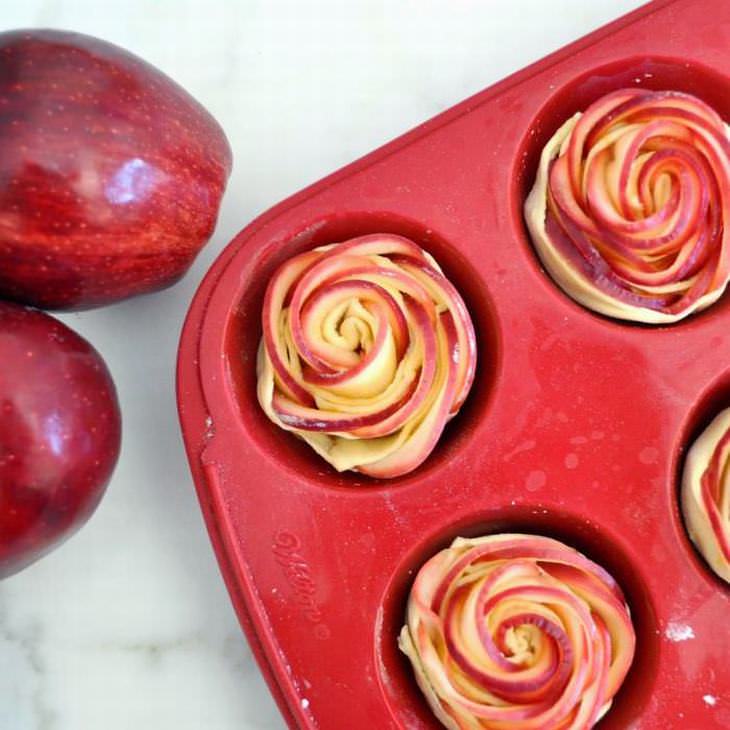 Now sprinkle some powdered sugar on top and enjoy this terrific treat.