I thought my own automotive history was pretty bad - until I came across this dreadful lot! From rushed jobs, to hideous styling and downright scary safety, this group of automotive lemons truly 'has it all'. Here are 15 of the worst cars ever made:
1971 Ford Pinto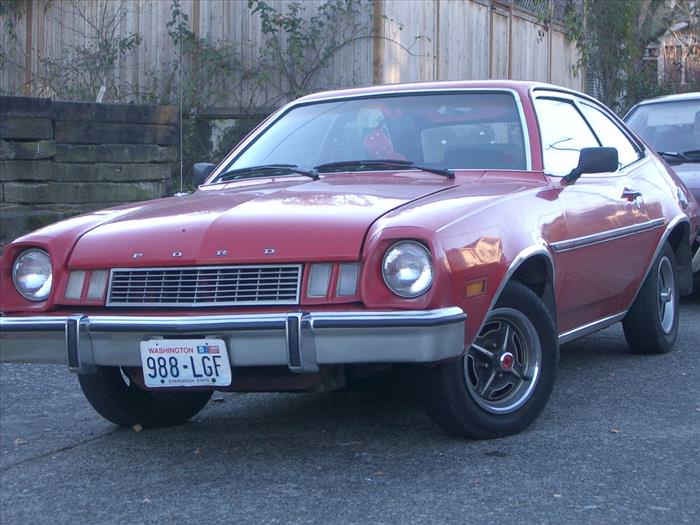 The Pinto earns its place on this list because of the fact that a low-speed rear-end collision would see the car erupting into flames. Ford famously paid out $50 million in compensation claims to victims of the car's diabolical safety levels, because it was cheaper than paying to fix all Pintos it sold.
2008 BMW X6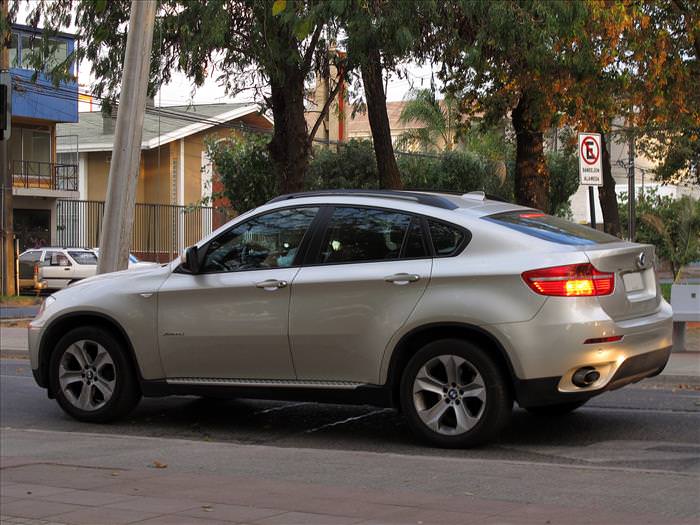 The X6 is on this list because it confuses people - it's supposed to ride like a sedan while being tough like a proper off-roader. The only problem is that it's hopeless off-road. Taking this into account together with its high list price, it deserves to be here.
2003 Saturn Ion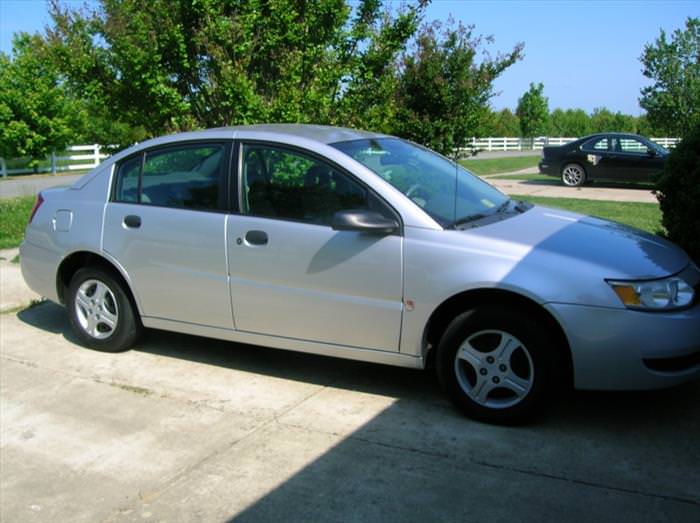 The build quality on the Ion is so bad that this model is attributed to the downfall of the Saturn brand. A 2014 recall of 2.6 million cars by General Motors included every single Ion ever manufactured.
1982 Cadillac Cimarron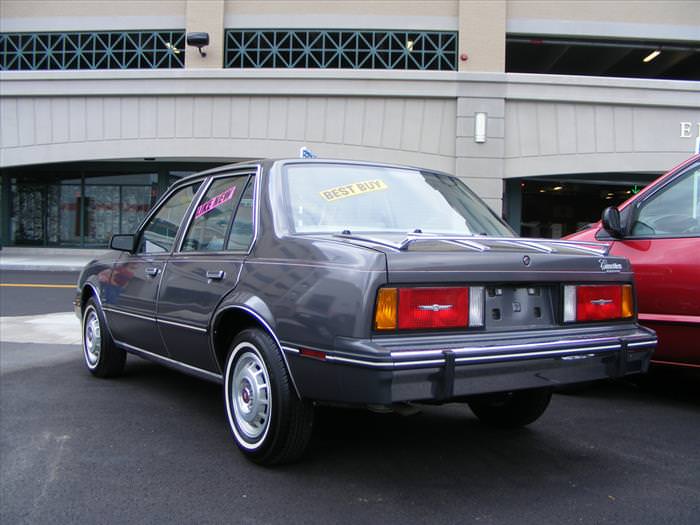 The Cimarron is a Chevrolet Cavalier, already a bad car to start with, that was "spruced up" with tacky fabrics, accessories and Cadillac badges in order to compete with offerings from BMW and Mercedes-Benz in the early 1980s premium small car market.
1971 Chevrolet Vega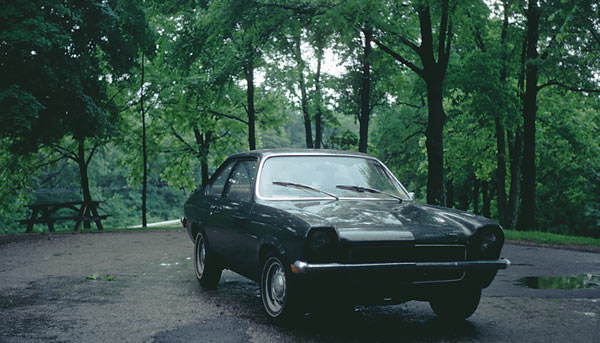 A Vega famously fell apart just eight miles into a test run - with the chairman of Chevrolet at the wheel. It was also more adept at guzzling oil than being a car. Lovely.
1970s Second-Generation Ford Mustang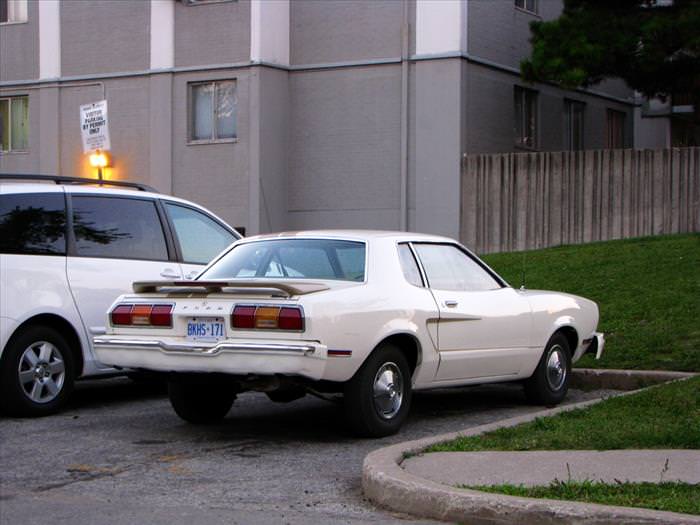 While the first-generation model is revered as a classic to this day, 1974 was definitely the year that Ford lost the plot, offering what was once a line of muscle cars with a paltry 88hp, four-cylinder engine.
1995 Suzuki X-90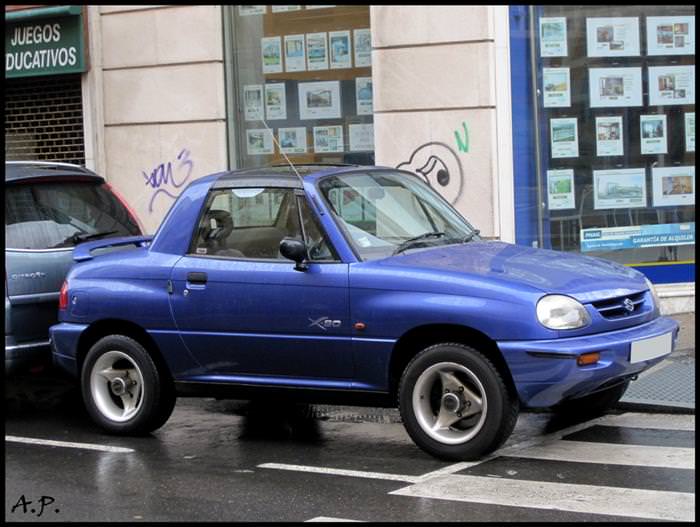 Besides being unable to tell which end of the car was which, the X-90 was supposed to be a little off-roader. The reality was that it struggled with a field, let alone any off-roading more serious than that.
1980s FSO Polonez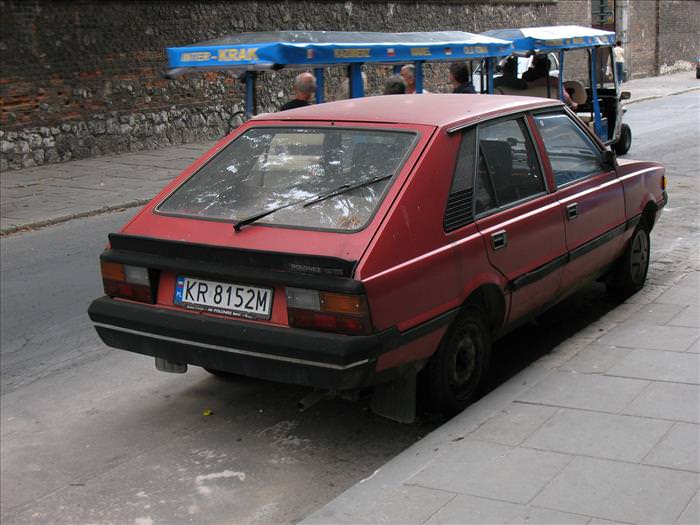 Ugly, unreliable and alarmingly unsafe, this Communist-era car, which was built in Poland, is truly a shocker in every possible way. Probably what's even worse about it is that it remained in production until 2002.
1980s Lada Riva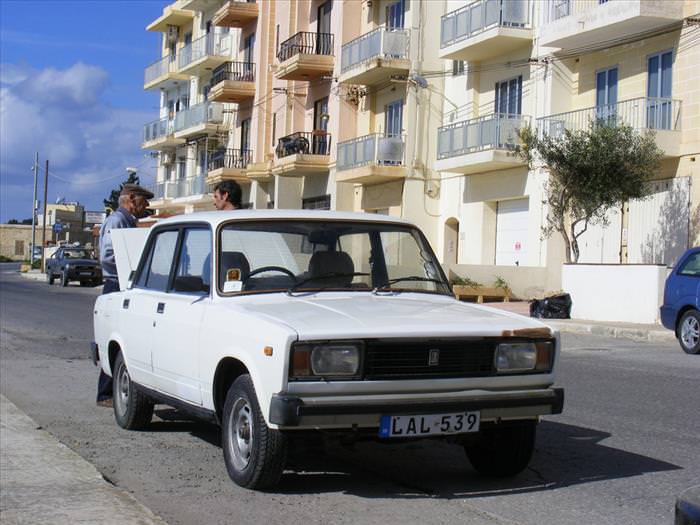 The Riva is Russian. It's made of steel so thick that a hammer can't even dent it. The only problem is the engine isn't nearly powerful enough to compensate for the weight. It's is also famous for handling characteristics more akin to an oil tanker than a car.
2005 Chrysler PT Cruiser Convertible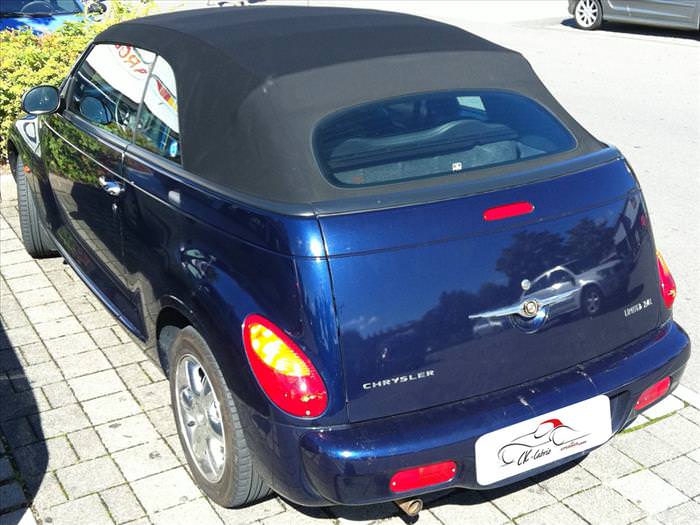 Awful styling and poor driving dynamics mark a retro styling exercise gone terribly wrong. This is a convertible you definitely don't want to be seen in.
1980s Yugo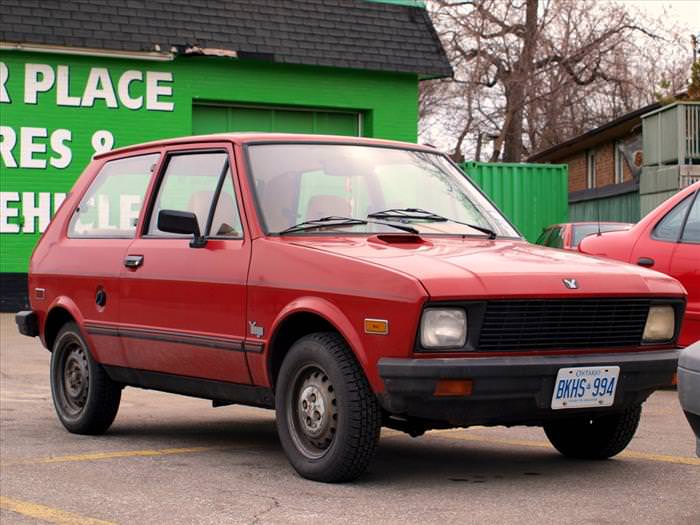 While it may have been cheap when sold as a new car, you really did get what you paid for with the Communist-era Yugo - shoddy build quality, unreliability and a complete lack of imagination.
1963 Trabant 601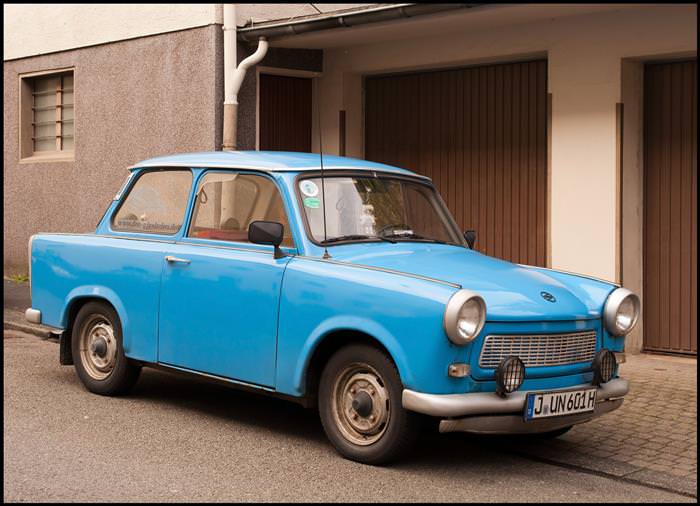 This was supposed to be Communism's answer to the Volkswagen Beetle. It was made out of plastic and, to quote TIME Magazine, "Trabants smoked like an Iraqi oil fire, when they ran at all".
2003 Citroen C3 Pluriel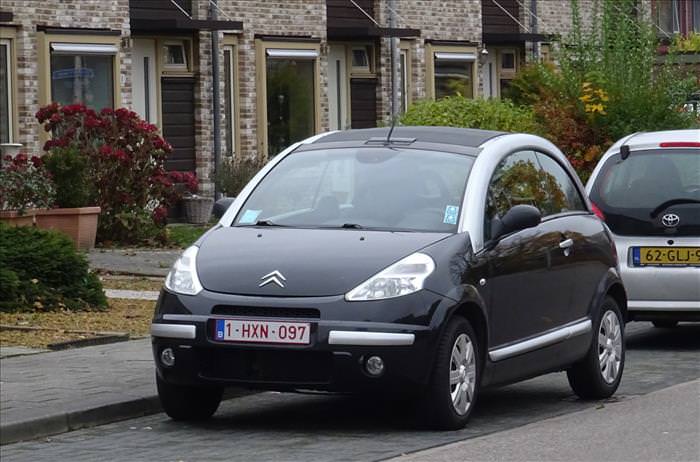 Terrible styling aside, the Pluriel is one of the worst cars ever because you have to manually de-assemble its roof and then follow an instruction manual to put it back together, not to mention that you can't actually take the roof pieces with you in the car when you head out.
1970s Reliant Robin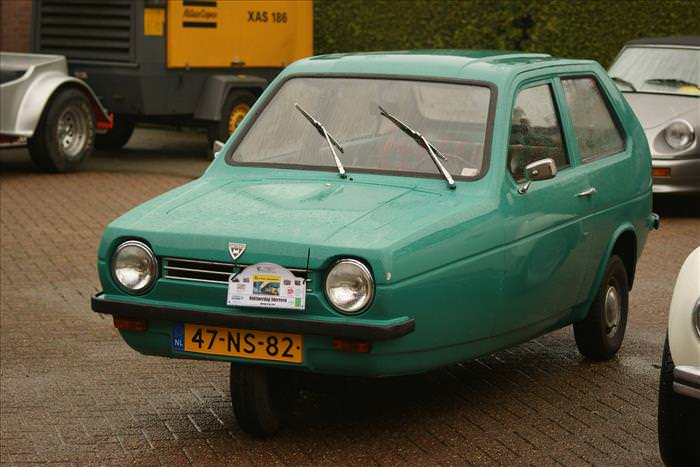 The Robin gained notoriety for its completed inability to go around corners at speeds faster than 25mph, or that were angled more sharply than 45 degrees. The inevitable result of getting a corner wrong in one of these is flipping it on its roof, most likely into a ditch.
2000 Pontiac Aztek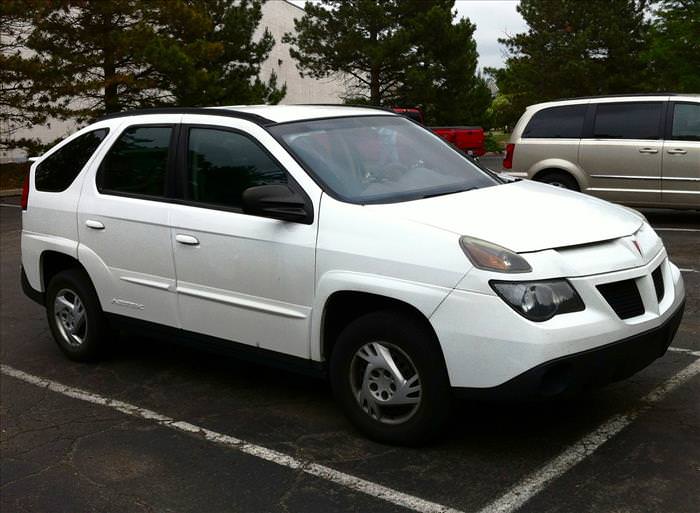 The Aztek is quite possibly the ugliest car ever made, and it doesn't have a single redeeming quality about it. It's also the car responsible for killing off the Pontiac brand, and no other car on this list managed to consign its manufacturer to the history books.
Content Source: The Street