If there's one thing I look forward to at Christmas, it's the family get-together around the dinner table. And while many of us do remember to decorate the yard, the Christmas tree and the mantle for the holidays, the dining room table is often overlooked. But personally, I think that decorating the table for a Christmas dinner is a great way to make the day even more memorable. So, with Christmas day just round the corner, here are a few table decoration ideas you could use to make your guests feel the Christmas cheer this year.
1. Winter Woodland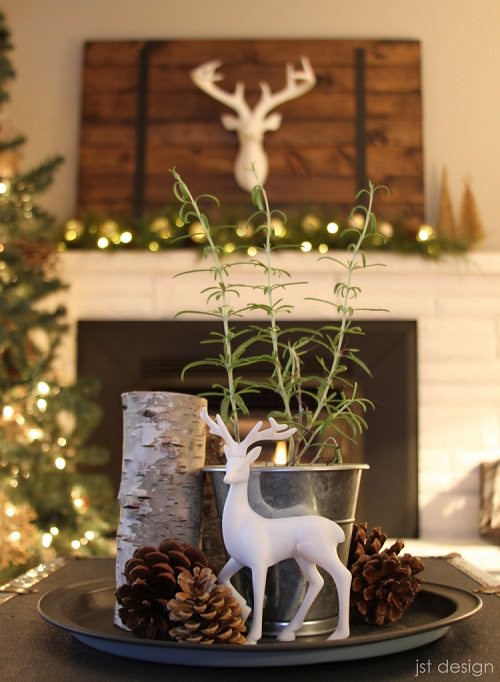 Source: jstdesigns.ca
Create a centerpiece for your dinner table that is effortless. Just add some fresh rosemary, pine cones, a decorative winter ornament (such as this white reindeer) and some bark candles.
2. Decorative Wooden Box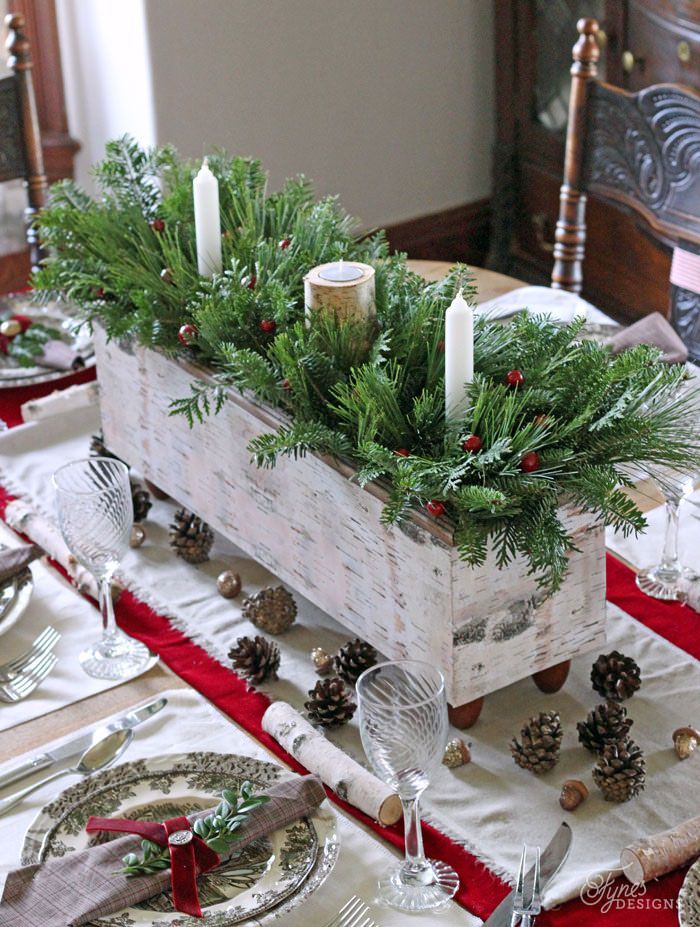 Source: fynesdesigns.com
For a larger centerpiece that will surely stand out, this decorative wood box ought to do it. Fill the bottom with floral foam squares and poke a couple of candles and greenery into place.
3. Mason Jars in a Row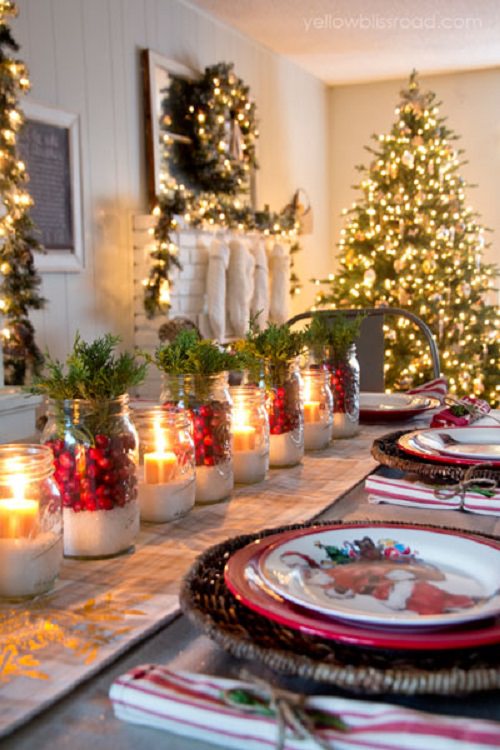 Source: countryliving.com
For a cheap yet festive centerpiece, decorative mason jars filled with a layer of Epsom salt, cranberries, juniper and some greenery or candles will add an elegant touch to your dinner table.
4. Standout Piece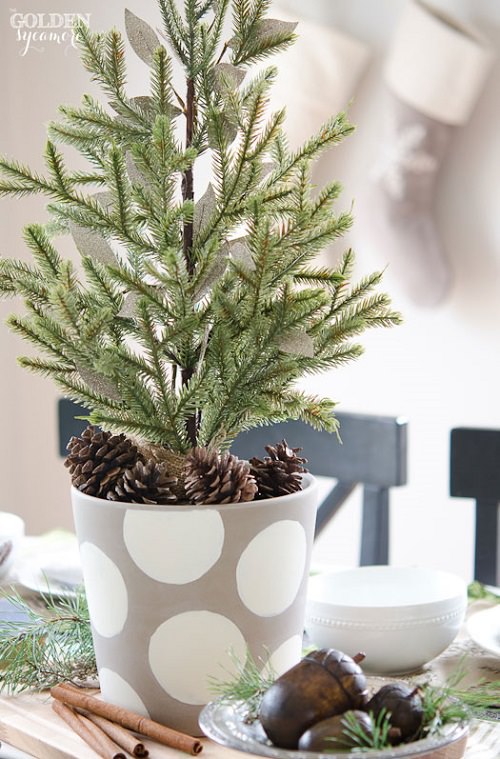 Source: thegoldensycamore.come
Opt for a miniature evergreen, and add a little glitz to it, with a decorative, glittery leaf branch. Surround the pot with some acorns, cinnamon sticks and pine cones for a more complete look.
5. Decorative Glass Vases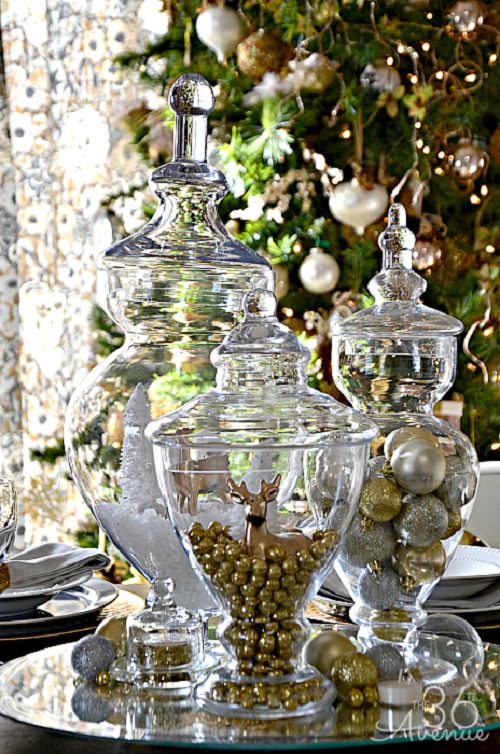 Source: the36thavenue.com
The possibilities of things you can do with glass vases are endless. In the look above, metallic colors such as gold and silver, with touches of white where used, creating a timeless and traditional, yet bright feel. Complete the look by getting some inspiration from your Christmas tree.
6. Bursts of Greenery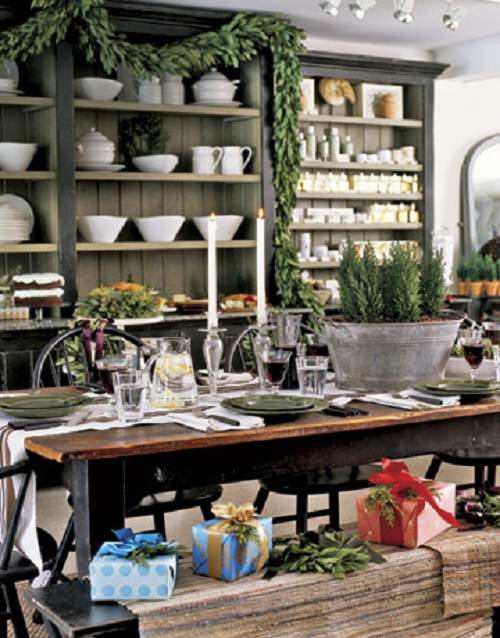 Source: countryliving.com
Use a galvanized tub, and fill it up with miniature trees and dried rose hips. This look works especially well on a long, rustic looking table.
7. Inviting Dining Room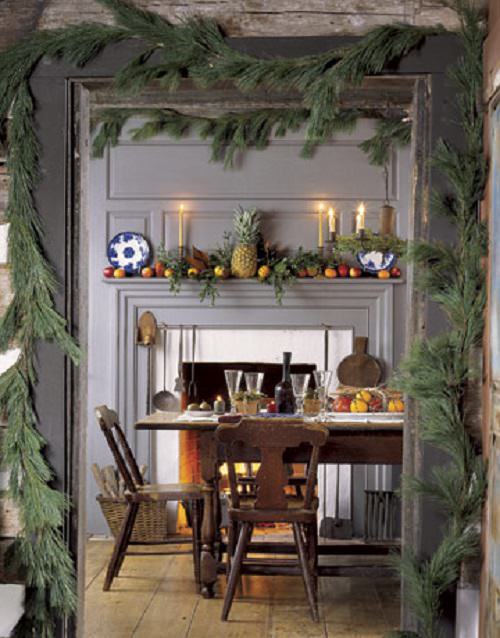 Source: countryliving.com
Candlelight creates an evocative and soothing ambience for the holidays, fostering a celebratory mood. For more appeal, and to make your guests feel all the more welcome, add garlands around the door frame and over the mantle.
8. A Naturally Festive Touch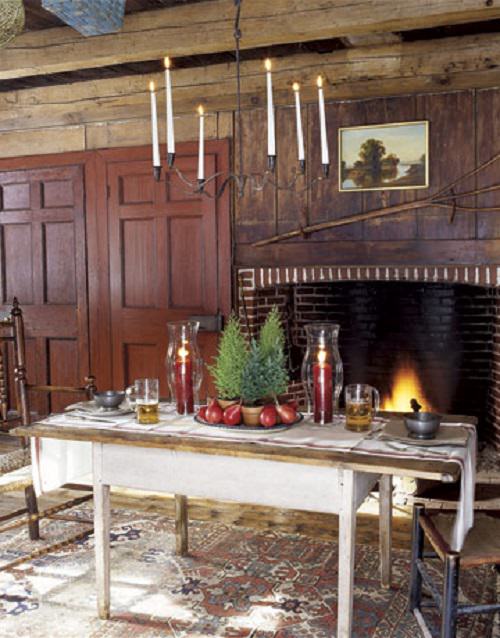 Source: countryliving.com
Red and green will always remain symbolic to the Christmas festivities - but we need not go overboard when decorating either. Just a few elegant touches, as seen here, will exhibit a classic look. In the picture above, red pears surround a trio of miniature firs, which have been framed by two cranberry-red candles.
9. White Elegance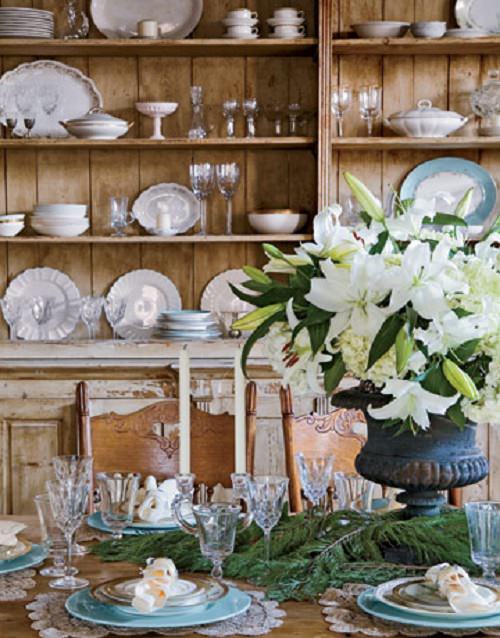 Source: countryliving.com
You can never go wrong with a beautiful white floral arrangement. To add a festive touch, surround your centerpiece with pine branches, serving as a focal point for such a simple setting.
10. Jingle Place Card Setting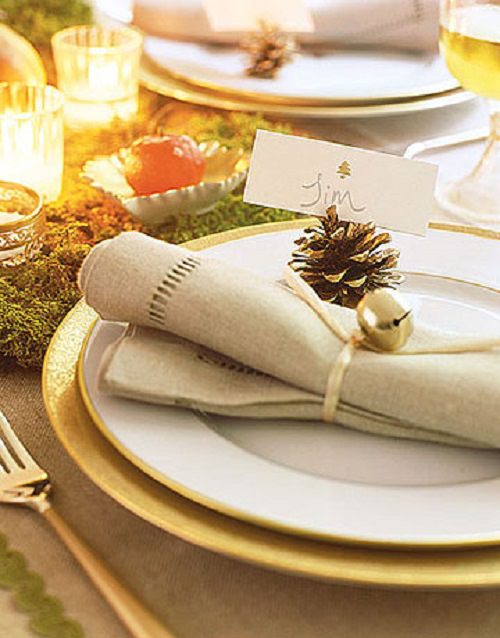 Source: countryliving.com
Decorate your dinner set with an elegant napkin arrangement and place card. Just add a jingle bell to a ribbon and tie it around the napkin.
For more decorative looks on napkin-folding ideas, discover more here.
11. Gilded Pinecone Place Card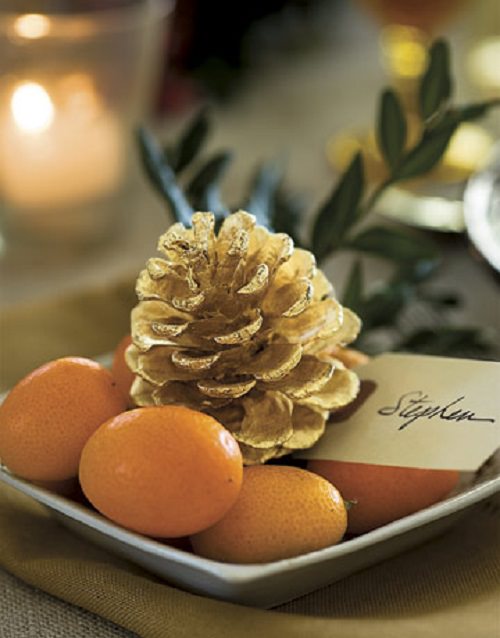 Source: countryliving.com
Establish your seating plan with place cards, attached to gilded pinecones. In this look, the pinecones are nestled among kumquats and a sprig of boxwood set in a shallow dish.
12. Glowing Place Card Look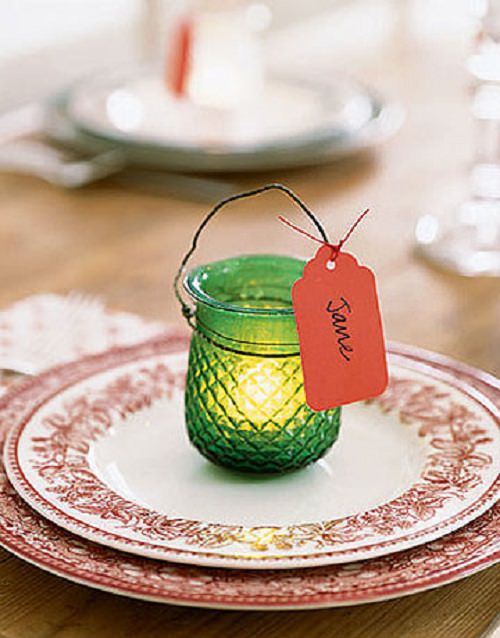 Source: countryliving.com
A chic and innovative way to tag one of your guests at your holiday dinner party.