If there's one cookie that says "holiday season", it's the sugar cookie. A classic for almost every baker, sugar cookies are easy to make and fun to design into all kinds of shapes, like snowflakes! Here is your guide to the perfect holiday cookies; all you need are fun cut-outs and a dose of holiday cheer!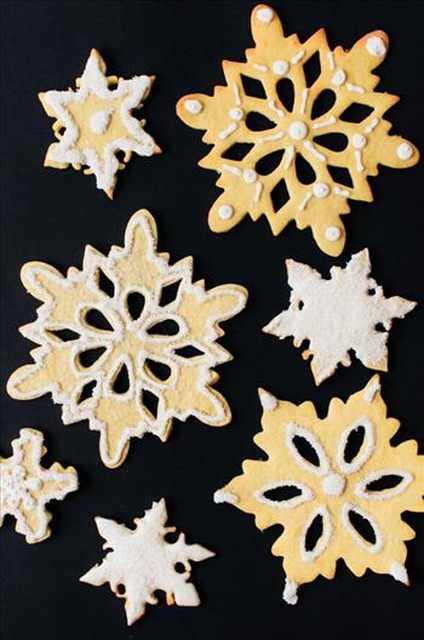 Recipe makes: 2-3 dozen cookies

Ingredients:

1 cup unsalted butter, softened at room temperature for about an hour
2 ounces of cream cheese, at room temperature
1 cup sugar
1 large egg
1 teaspoon pure vanilla extract
1/2 teaspoon almond extract
1/2 teaspoon lemon zest
3 cups flour
1 1/2 teaspoons baking powder
1/2 teaspoon salt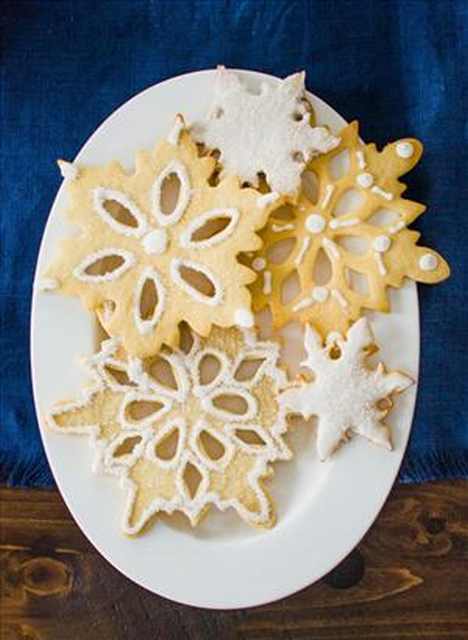 Begin by creaming together the butter, cream cheese and sugar in a large bowl or in a standing mixer. Mix together for several minutes until the ingredients blend together and become fluffy. Then add in the egg, vanilla and almond extract and lemon zest.

Then, mix in the flour, baking powder and salt. Mix together until all of the ingredients are incorporated and you get a soft dough.

Now, you should freeze or chill the dough because this will give the cookies the best taste. If you only have time to chill it, you can place the dough in the refrigerator for up to an hour. If you want to freeze the dough, roll the dough into two balls, wrap with plastic and place it in a freezer bag for up to a month.
When you are ready to cut the cookies, prepare a small bowl with lukewarm water. Then, roll out your cold dough until it is as thin as possible. Do this on a flat surface powdered with flour. Once you have rolled out the dough to its desired thickness, take your cookie cutters and dip them in a bit of the lukewarm water before pressing them into the dough. Cut the cookies as close together as possible to save dough, and when you run out of room, make the scraps into a ball, roll it out and cut again as close to the corners as possible.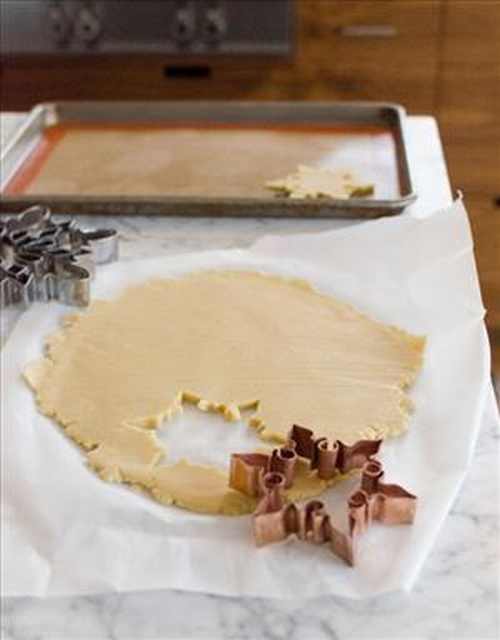 To bake the cookies, preheat the oven to 350 F (176 C) and line your baking sheets with parchment paper. Cut the cookies out of the rolled dough and place them on the prepared baking sheets. Then, bake the cookies for 8 to 12 minutes, depending on their thickness, until they are only slightly, and we mean slightly brown. Make sure to keep an eye on the cookies so they don't burn (sugar cookies have a higher tendency to burn due to their high butter content). Let the cookies cool for 5 minutes on the baking sheets and then remove them onto a wire rack.

Let the cookies cool completely before decorating them. We recommend using white or blue icing along the edges of the cookies, topped with powered sugar or if you are looking for more glam, purchase edible glitter in a specialty store. To keep their freshness, store the cookies in a tight container for up to a week.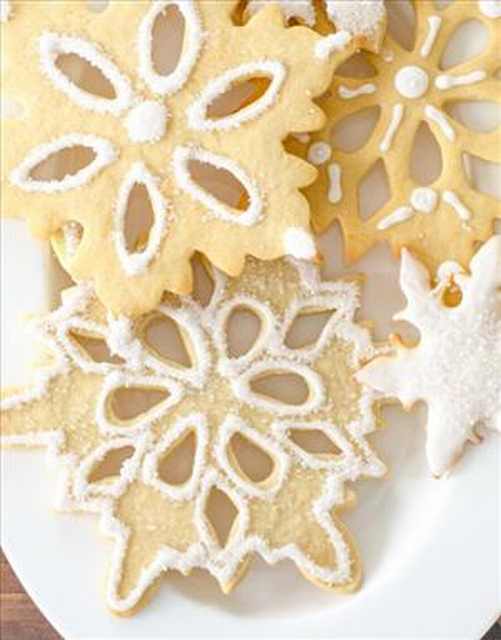 These beautiful and strikingly simple holiday cookies make and excellent gift and really show that you are in the holiday spirit.