Jeff Rowland was an English painter who specialized in creating the atmosphere of a rainy day in his artwork. His paintings are captivating, filled with mystery and romance.
In his work, Rowland liked to let the viewer of the painting make their own mind up about what is happening with the characters in the composition. Many are of the opinion this series of paintings was inspired by a scene in the movie 'The Bridges of Madison County'. He was an active painter from 1984 until his recent death in 2018. Here's a look at some of his work.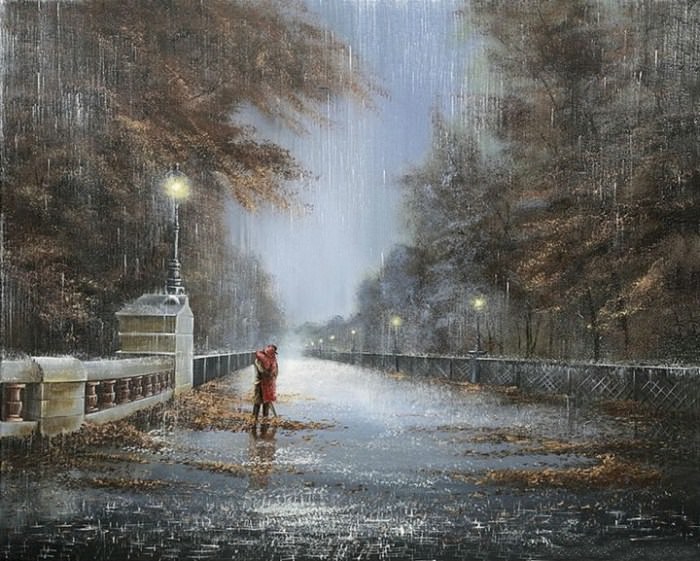 He often uses a view of two roads meeting, or two paths crossing.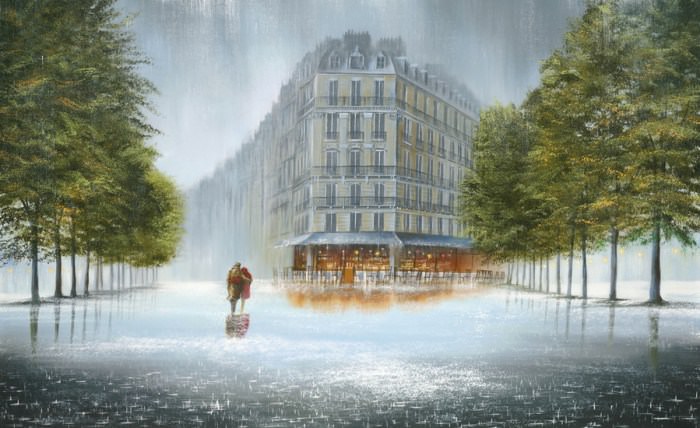 Are the two people in his paintings coming together - or are they splitting up?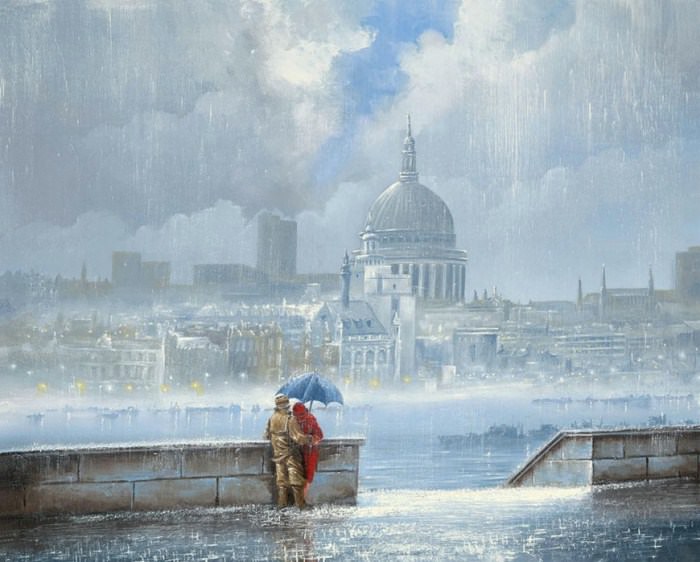 Are they having an affair? Is their love a secret?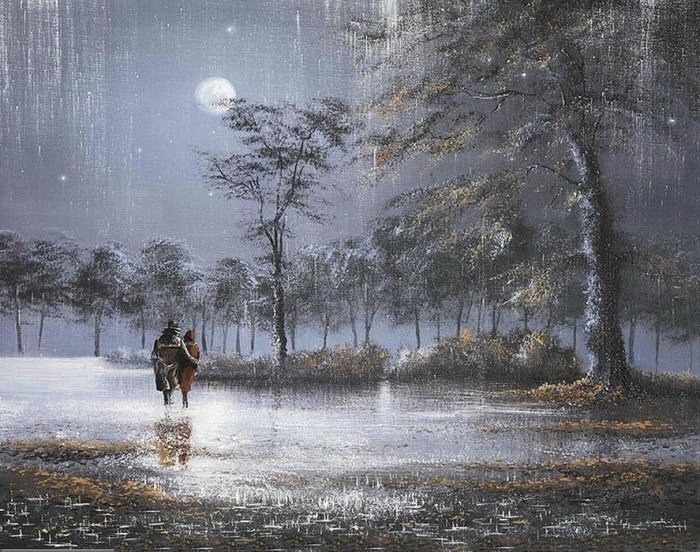 The paintings can tell many stories and can be set in any city - it is up to the viewer to decide.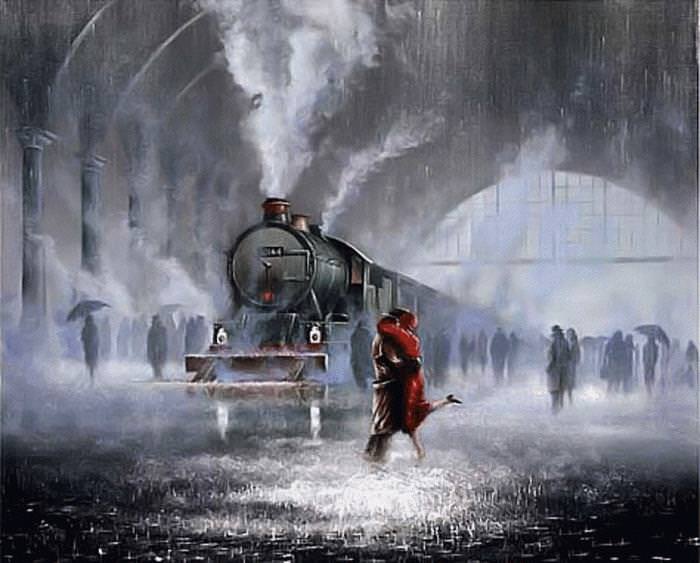 To bring his paintings to life, Rowland often finds himself looking at buildings wherever he goes, because the composition of his work could be anywhere or on any street. When he sees a street corner bar or restaurant, he wonders and gets excited about how he can create an atmosphere on that corner.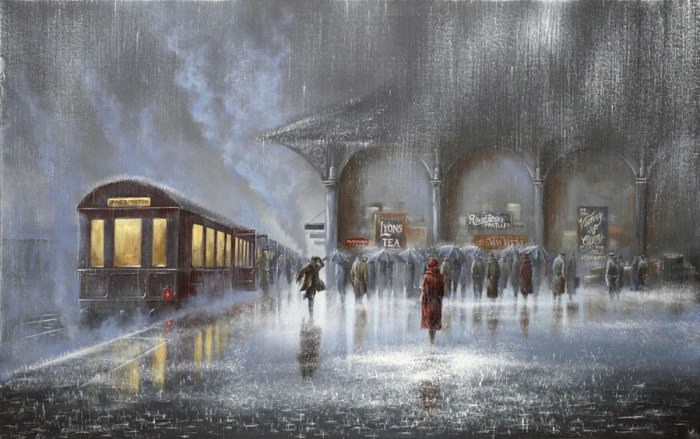 When Rowland paints, he is transfixed on the progress. He compares painting to reading a good book: when you read it, you become lost within the story and forget where you are.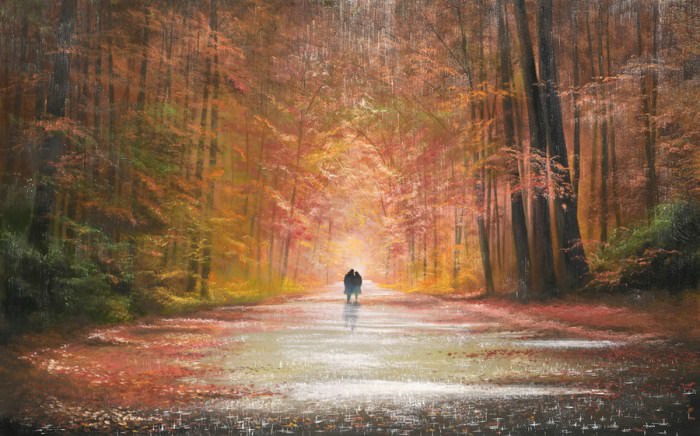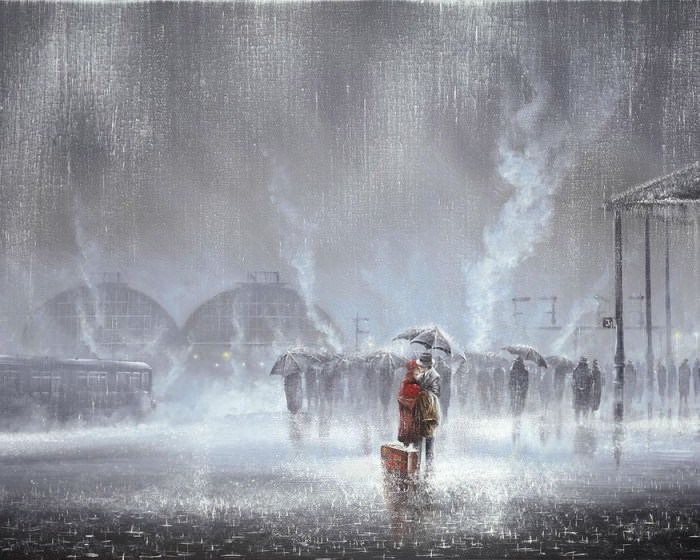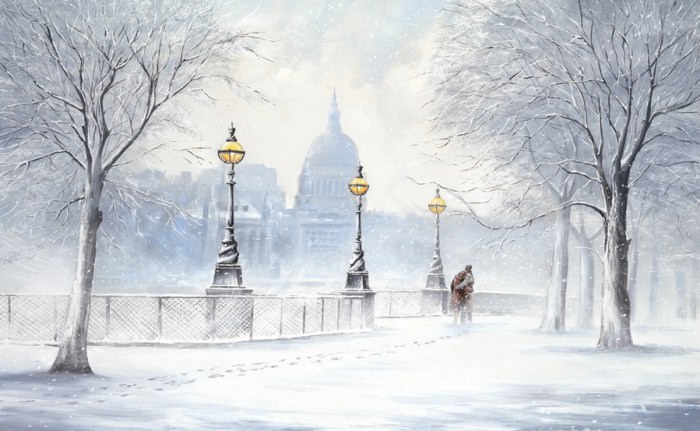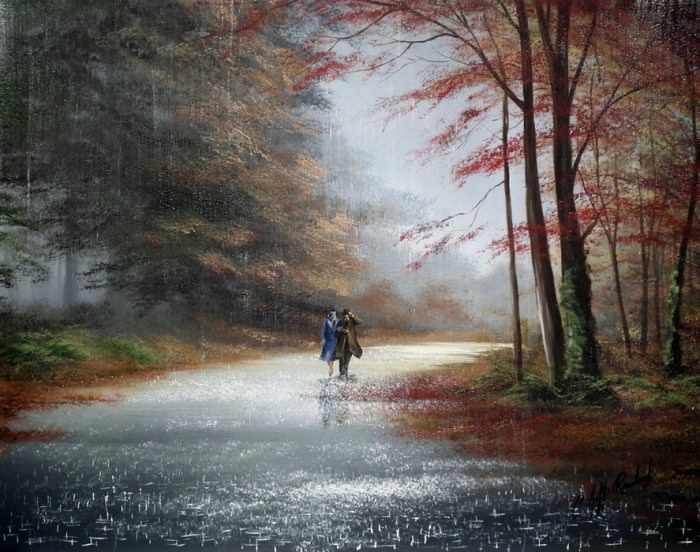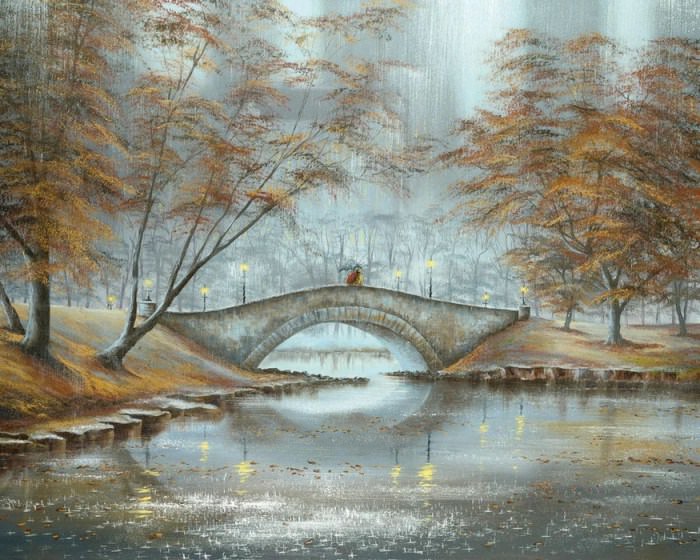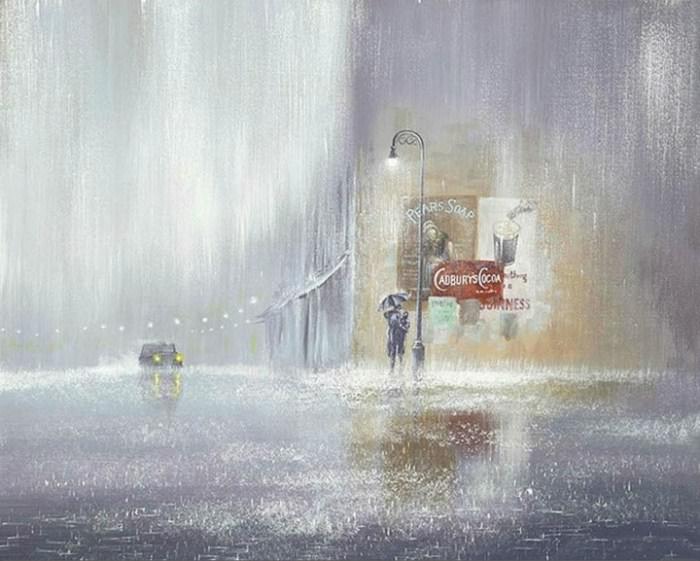 If you'd like to see more of Rowland's work, you can see it at castlegalleries.