When traveling, it's easy to go for the most typical touristy visits, which are very often crowded and pricey. But for the more adventurous kind, going off the beaten track would be the best option to discover the real beauty of the country. Our world has many awe-inspiring travel routes, and there's a multitude of reasons why taking these could be the best travel experience you'll ever have. Because we believe this strongly, we've put together 10 of the most awe-inspiring routes found around the world today. Their incredible scenic views of mountains, forests, rivers, and oceans make them all worth the walk - and we are more than sure you will find them inviting!
1.

The Stairway to Heaven, Hawaii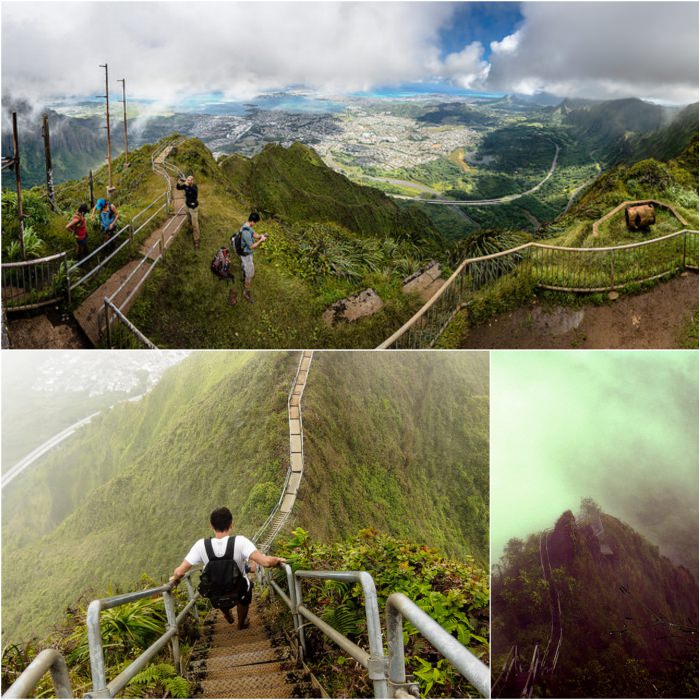 Images from Flickr: img1 / img2 / img3
Hawaii is known for its heavenly beaches, but the interior of this tropical archipelago is probably more likely to mesmerize you. The Haiku Stairs, also known as the Stairway to Heaven, is the best way to appreciate the nature found here. This dangerous path, found on Oʻahu island, consists of a staggering 4,000 steps, which run over lush mountains and along dreamy landscapes. This path was originally built for American soldiers during the Second World War to help them reach mountaintop areas where they had placed radar equipment.
2. Shikoku Pilgrimage Route, Japan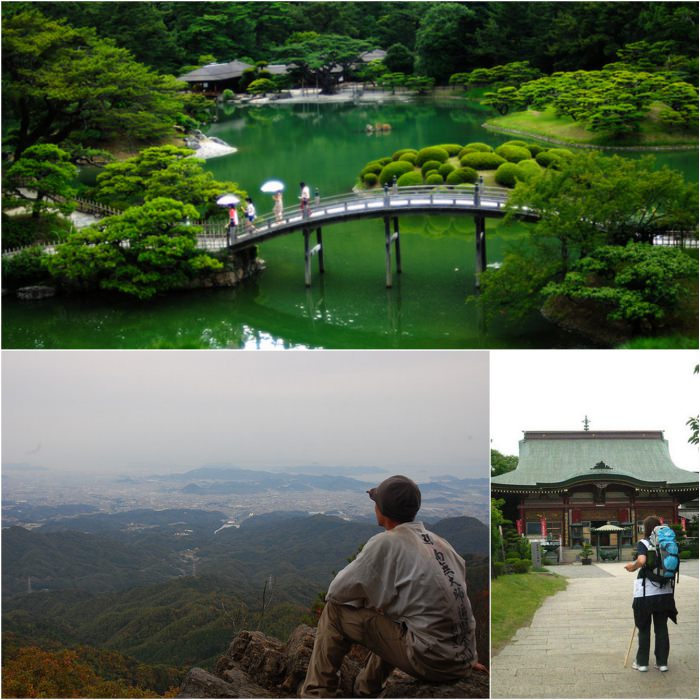 Images from Flickr: img1 / img2 / img3
If you're willing to discover one of Japan's islands, Shikoku, taking this route is a must. Since it runs through the whole island, the route is the best way to make sure you've seen all of its treasures, such as numerous old Buddhist temples (precisely 88) and enchanting Japanese gardens. The two-month walk isn't just open to
Buddhists,
but to anyone who is interested in exploring the authentic charm of ancient Japan.
3. The Inca trail, Peru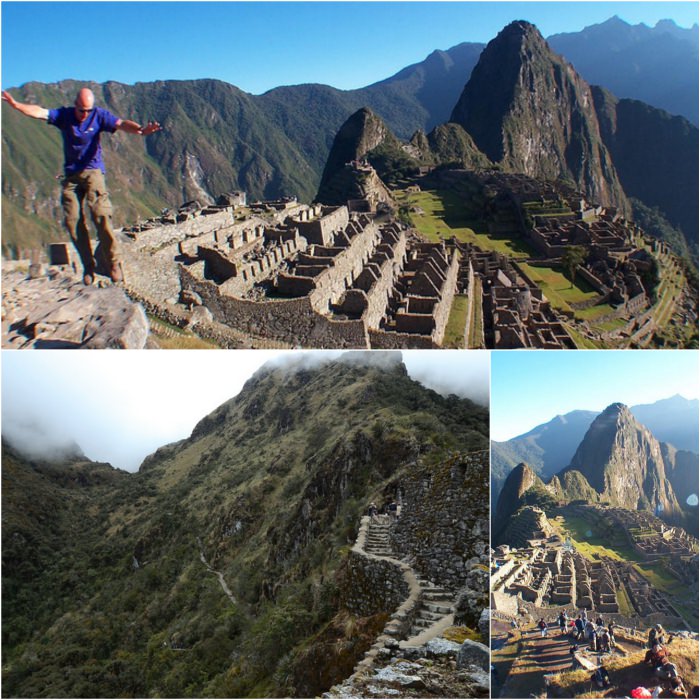 Images from Flickr: img1 / img2 / img3
Peru's world-known 'city in the heavens', Machu Picchu, also has an exciting route called the Inca Trail. This will make your experience of visiting this remote city a whole lot more interesting as it takes you deep into a jungle and over several towering mountains along the way, not to mention the unmistakably spectacular views that will leave you in awe.
4. Sarek National Park, Sweden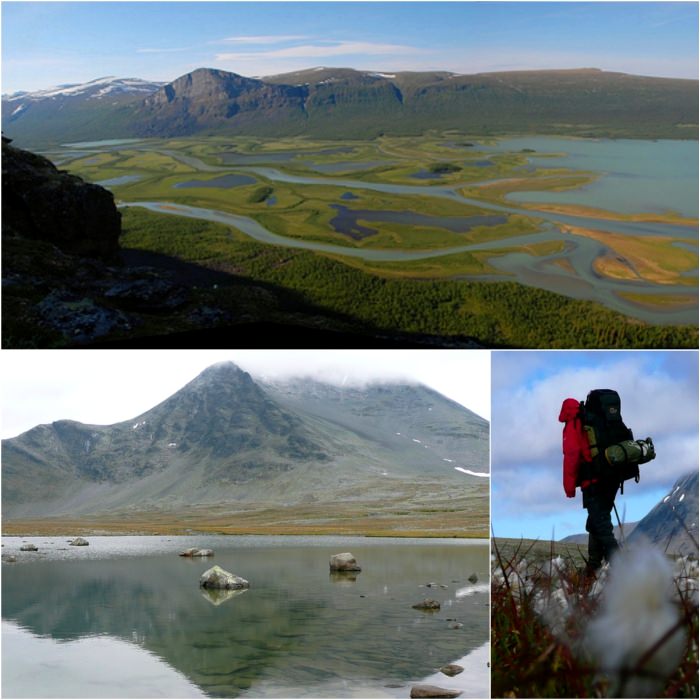 Images from Flickr: img1 / img2 / img3
Sweden's Northern Lights are truly captivating, but seeing them on this trail is incomparable. Enjoy the European wildlife while trekking along this route in Sarek National Park, which offers jaw-dropping scenes of rivers, glaciers, as well as the highest mountains in Sweden. It might be a challenge to walk in the chill, but once you discover all its grandeur, it won't be long before you forget all about it.
5.

The

Lycian

Way, Turkey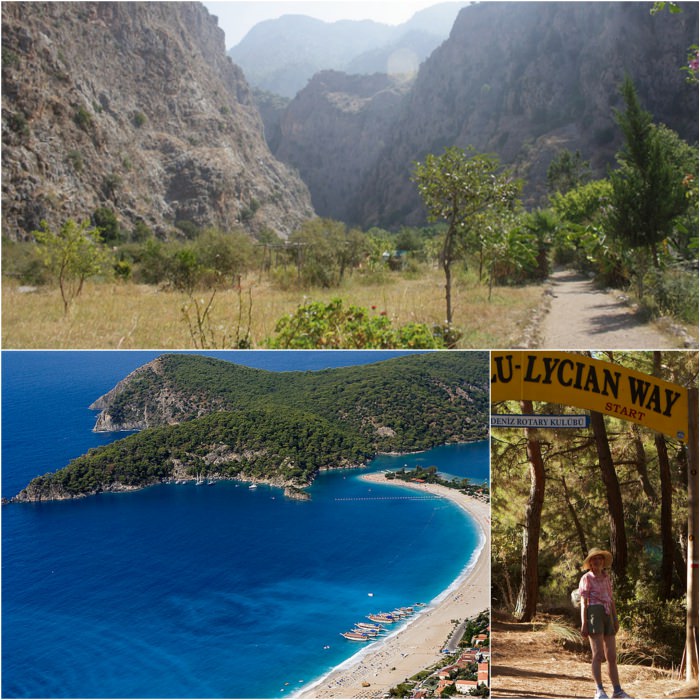 Image source: img1 / img2 / img3
Live the real Turkish experience by taking The Lycian Way along part of the coast of ancient Lycia. This route will take you to the less-visited places in this remarkable country and area, including some deserted azure coves and the ancient rocky tombs that were left behind by the inhabitants of ancient Lycia more than 3,000 years ago.
6.
Bay of Fires, Australia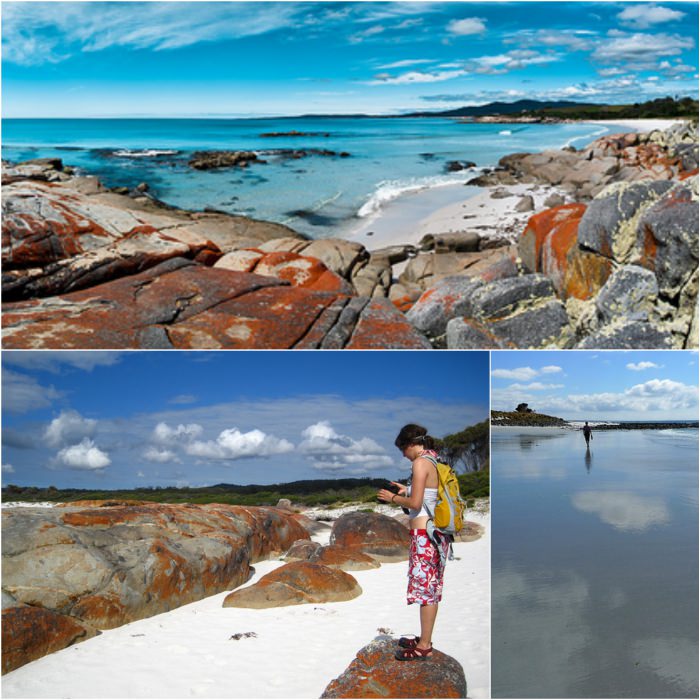 Images from Flickr: img1 / img2 / img3
If the coast is your thing, you may be tempted to travel along the extraordinary Bay of Fires in Australia. The route offers non-stop shores, cliffs, sand, and unique, bright colored rocks, which give the bay its name. It takes four days to walk from one end of the bay to the other, but the number of outstanding views seen along the way most certainly outnumbers the distance.
7.

Overland Track, Australia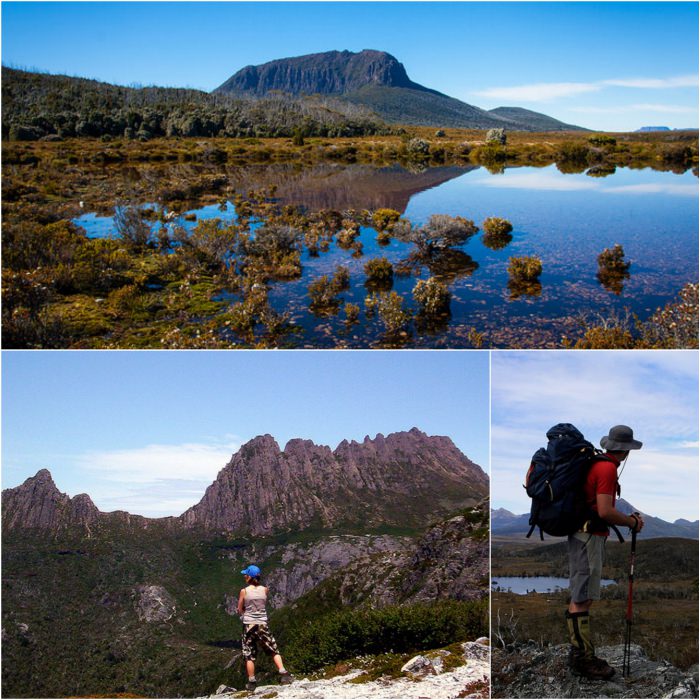 Images from Flickr: img1 / img2 / img3
The Overland Track runs through Cradle Mountain-Lake St. Clair National Park in Tasmania. If you take this track, you'll be guaranteed to see all that's beautiful in this area of Australia, which is loaded with natural gems. From mountain peaks, to crystal-clear lakes, the walk definitely won't let you down. Be dazzled by the incredible waterfalls and enjoy strolling along the colorful fields of heather. You might even be lucky enough to spot some interesting wild creatures on the way, such as wombats, snakes, and even kangaroos.
8.

St. James' Path, Spain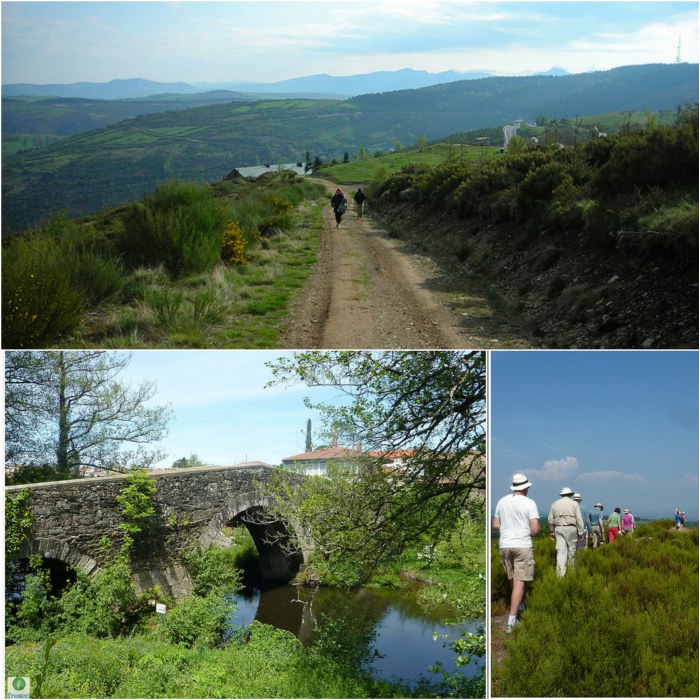 Images from Flickr: img1 / img2 / img3
Experience Spain's glorious culture by walking along St. James Path, a route that literally takes you across the country. All the available route variations offer something beautiful for you to behold, including spectacular mountains, natural landscapes, charming villages, and ancient buildings. This route is popular with religious pilgrims, although others embark on it simply to gain self-discovery and deeper understanding. All you have to do is follow the seashell indicated all the way through the route, and let all else inspire you.
9.

Zion National Park, USA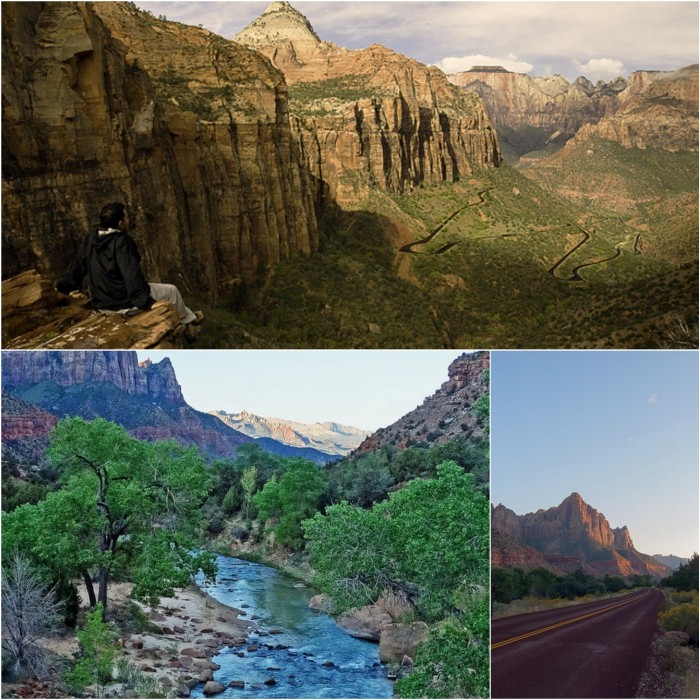 Images from Flickr: img1 / img2 / img3
The USA boasts an extensive range of natural parks and wildlife, and this specific route is proof of this. Zion National Park's trail runs you through some of the most mind-blowing natural sights, which include an overwhelming concentration of natural cliffs and rocky plateaus, as well as deep canyons and interesting tunnels. Color is inevitable in these whereabouts too - ranging from pinks, reds, blues, oranges, and emeralds - making it even harder for you to believe your eyes.
10. Annapurna Circuit, Nepal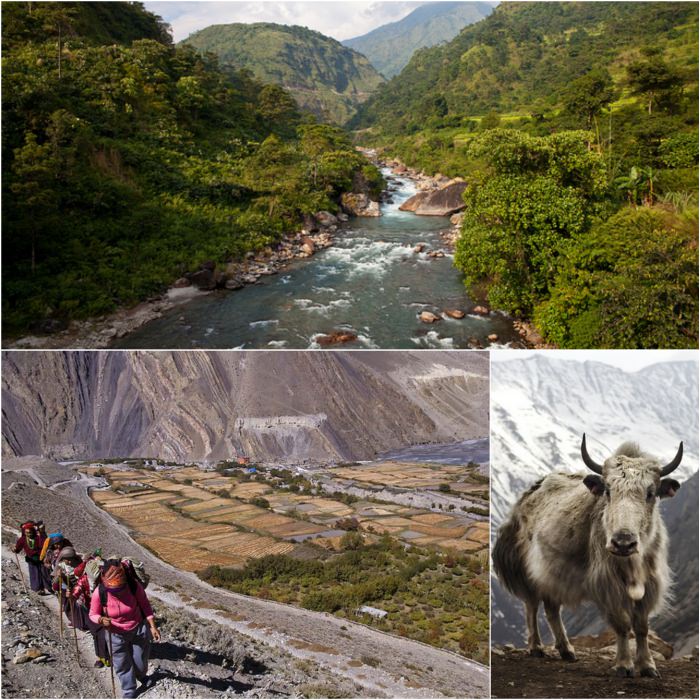 Images from Flickr: img1 / img2 / img3
If you want to see the pure splendor of Nepal, here's where to start from. Being home to some of the most beautiful mountains in the world, Nepal's unique route called the Annapura Circuit is the ultimate life-changing experience to dive into. Be mesmerized by the sensational mountainous views and astounding gorges. You also cannot miss the prestigious Buddhist temples, which can be seen immersed in the phenomenal landscape that will literally take your breath away.