I recently broke a couple of my houseplants' pots but didn't want to go buy new ones, so I looked around for ideas and came across this wonderful guide and knew I had to share it with you! This is a simple DIY project that will help you turn broken clay pots into spectacular miniature gardens:
What do you need?
Instructions:
1. Spread the newspapers where you plan on working – you don't want to make a big mess!
2. Break between a third to a half of the pots' side, take care not to break too much of each pot so that they can still hold a couple of inches of soil and use the sand paper to sand away any sharp edges.
3. In the bottom of the first pot, place soil up to the lowest edge, then place the other pot on top and fill it with soil in the same manner.
4. Use left-over broken pieces to seal any gaps in the pots' sides.
5. If you have any spare large bits of the broken pots, use them to make more "levels" and fill those up with soil as-well.
6. Plant the various plants you have in the different areas of the broken pots to create your very own miniature garden.
7. Use pebbles to cover any remaining bits of soil.
8. Water the new plants lightly and tighten the soil a-little.
9. Make sure you use ferns and succulents, as other plants might grow roots that can damage your new creation.
Some inspiration
You're free to create the magical miniature garden of your dreams! Feel free to get inspired by these awesome mini-gardens: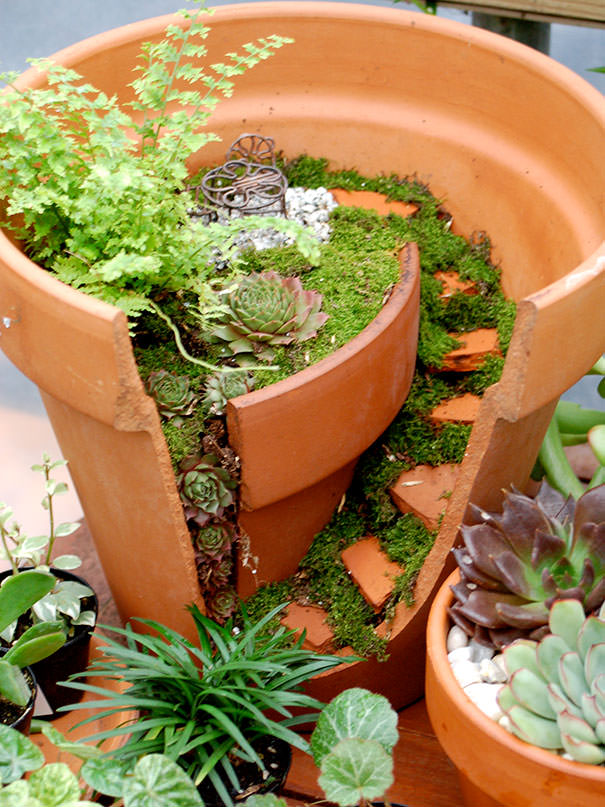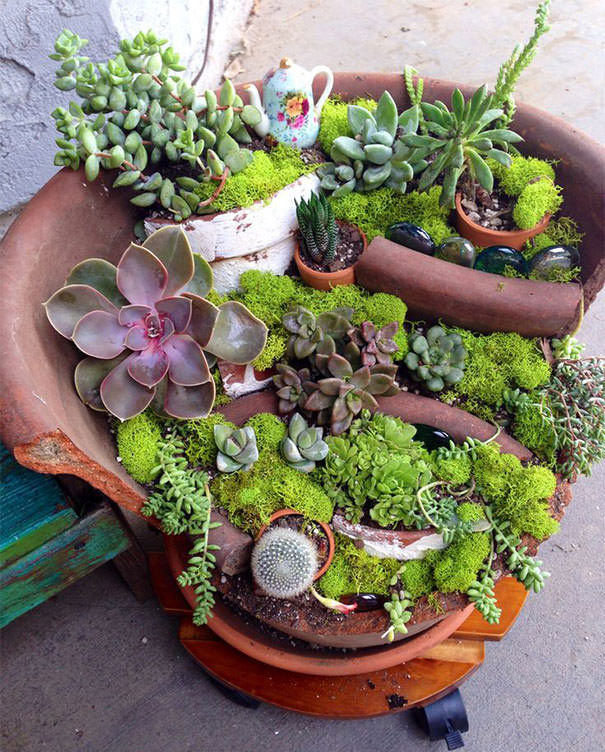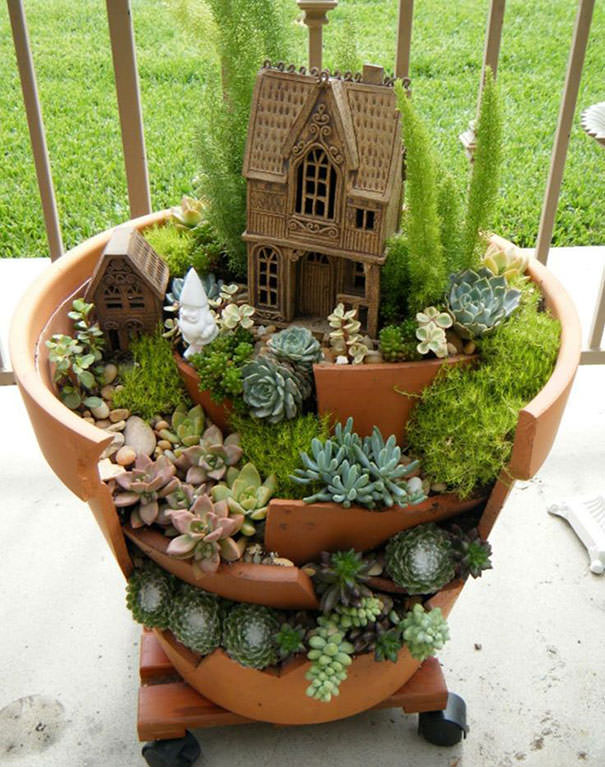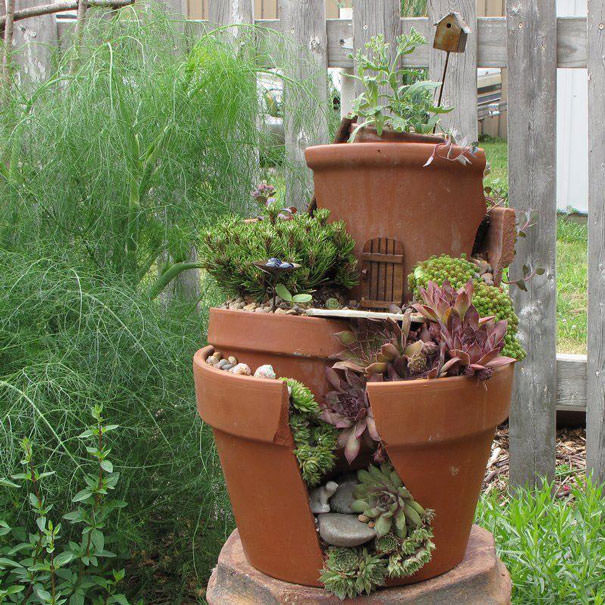 You might also want to check out our awesome gardener's cheatsheet HERE.