Did you know that much of the trash you discard can actually be reused in some amazing ways? While you might see your plentiful trash as a load, it could actually make your life better in ways you might not realize. By reusing stuff, you will also be reducing waste and thus helping the environment. So consider trying some of our recycling ideas on common trash items, and you'll see how surprisingly useful they can be.
1. Plastic bags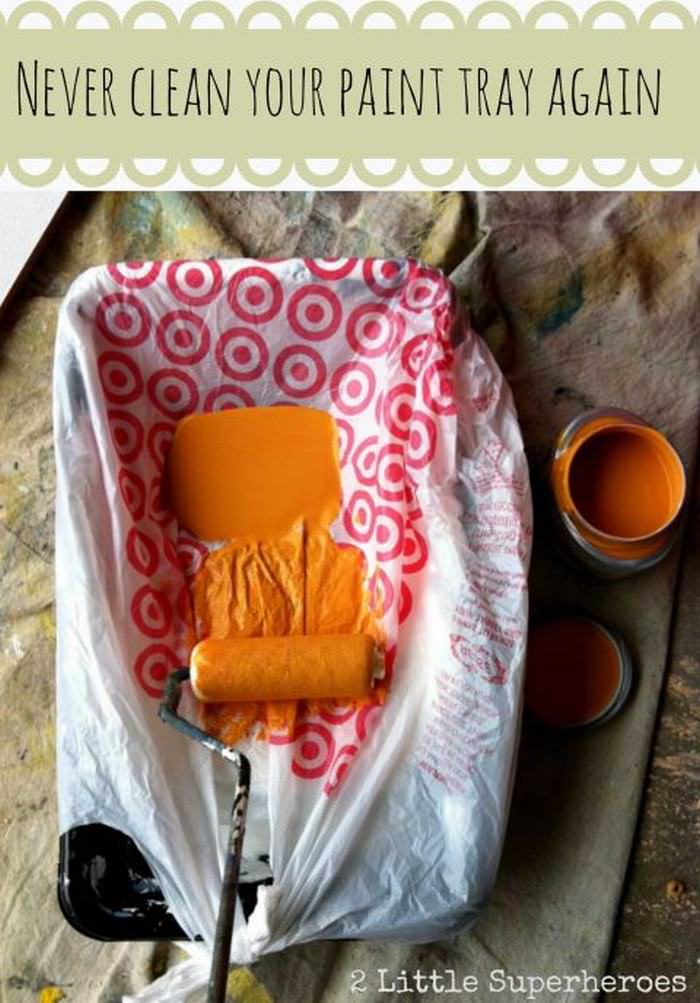 Image source: 2littlesuperheroes.com
Wrap a plastic bag around your paint tray to avoid having to remove the paint off the tray every time you use it. It can be used instead of liners found at a hardware store - only this method is free and will reduce your trash.
2. Ketchup bottle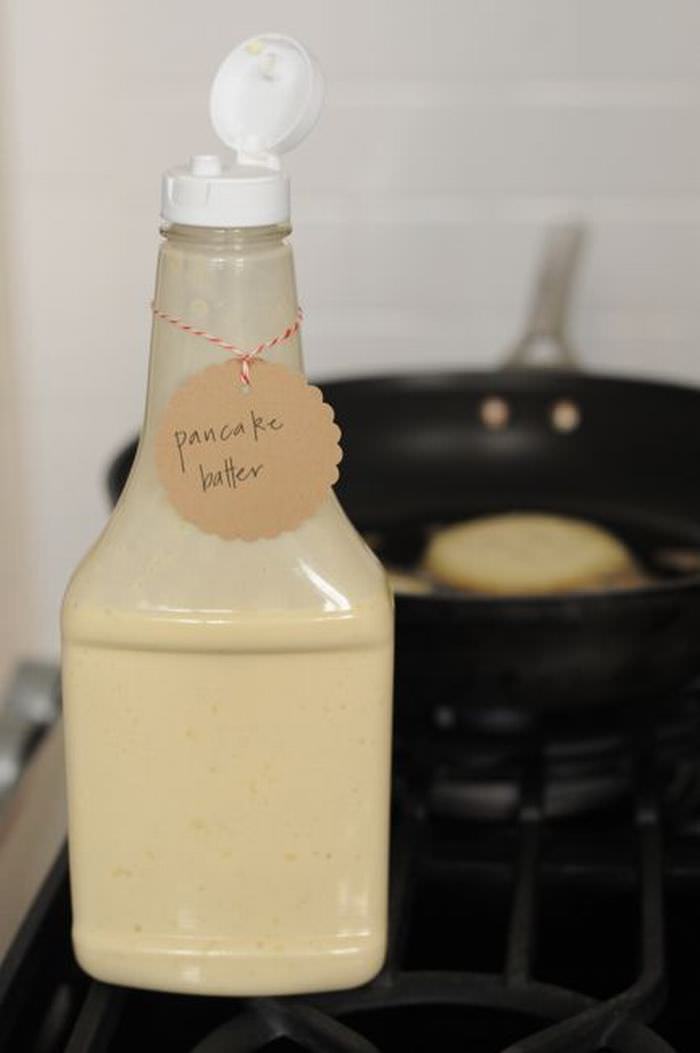 Image source: cupcakesandcashmere.com
Ketchup bottles may be the perfect way to keep a quick supply of pancake batter in the fridge, without taking too much space. Your breakfast preparation just became heaps simpler!
3. Egg carton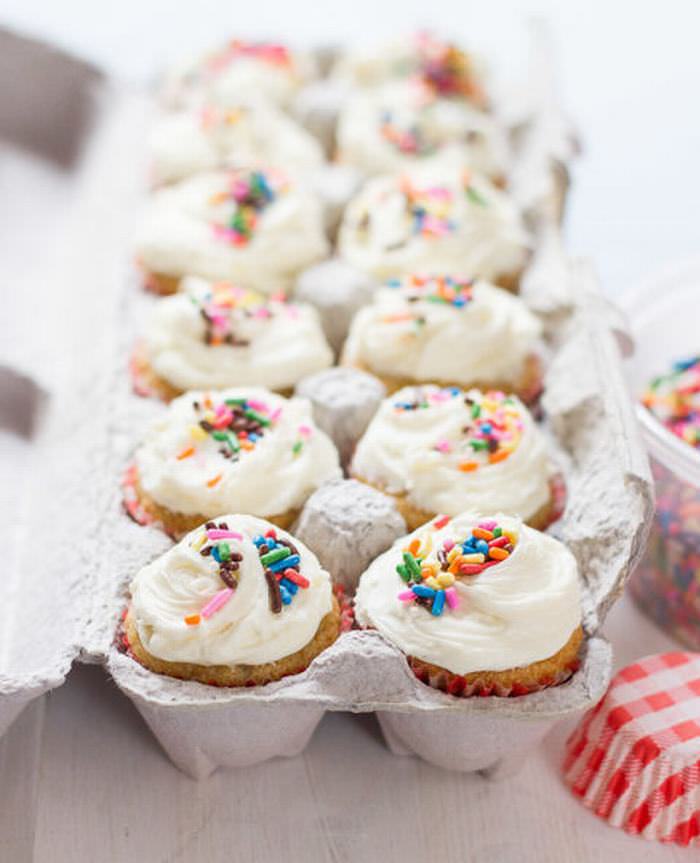 Image source: theclevercarrot.com
Making mini cupcakes? Don't bother too much about buying fancy cupcake holders to store or move them around in - egg cartons do the trick just as perfectly, complete with a lid that can close, keeping your cupcakes fresh.
4. Toilet paper roll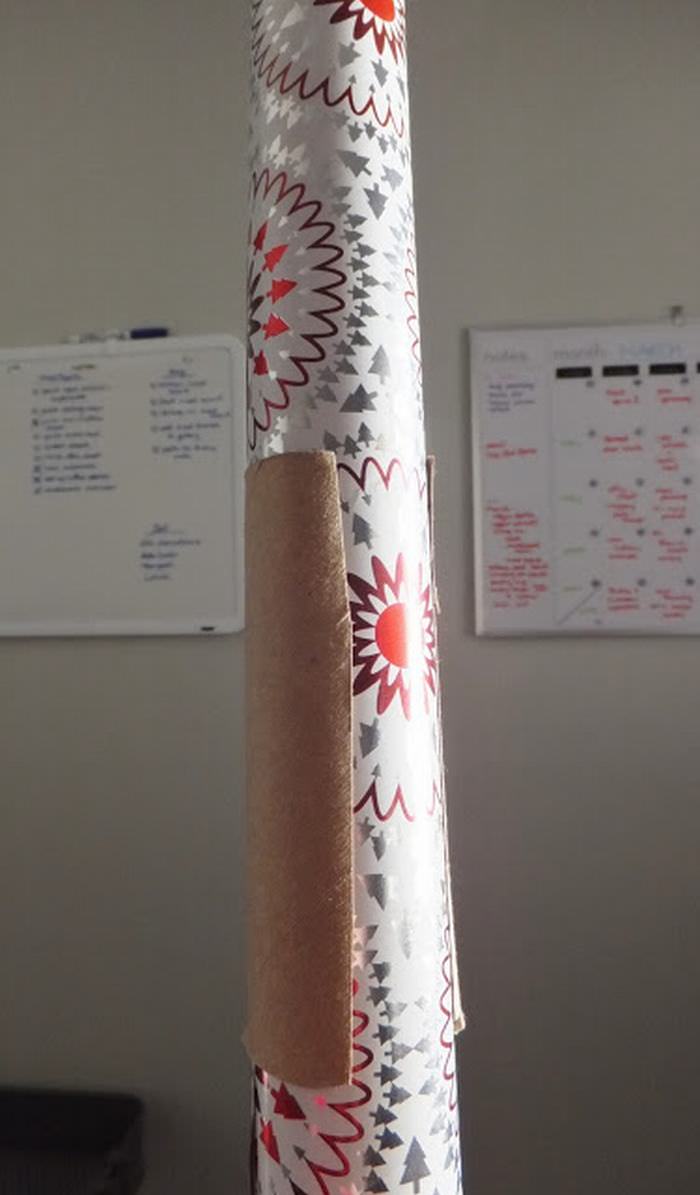 Image source: houseforfive.com
Organize your wrapping paper better by using a toilet paper roll. Simply cut through the roll in half, lengthwise and fit it around the wrapping paper, to avoid it from getting unrolled.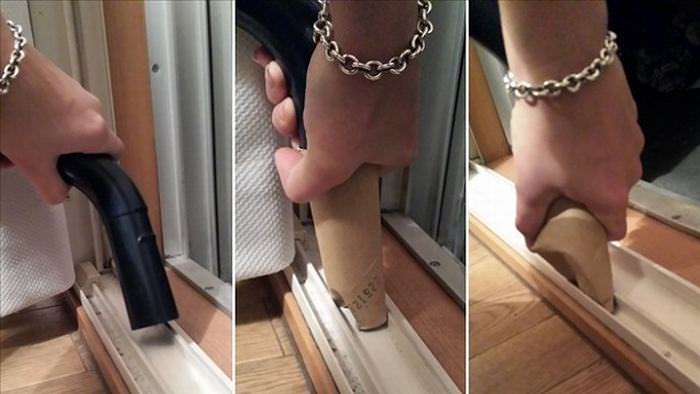 Image source: lifehacker.com
Toilet paper rolls can also come in handy when cleaning. We all know how annoying it can be when the vacuum cleaner's crevice tool isn't small enough to fit through certain spots - simply use a roll with the vacuum to reach them better.
5. Tissue box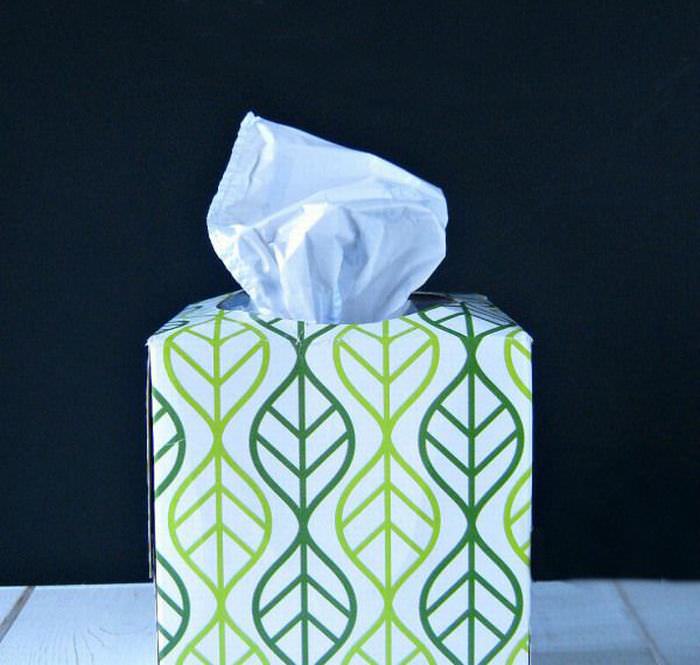 Image source: sewlicioushomedecor.com
When your toilet paper box is finished, don't toss it away. Apart from having a box you can use for crafts with your kids, you can reuse it to dispense some other handy household item, such as plastic bags.
6. Chocolate boxes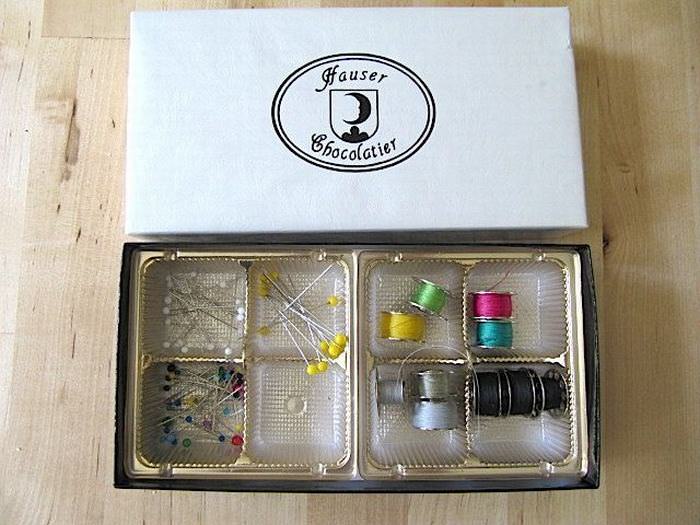 Image source: sewmanyways.blogspot.com
Chocolate boxes aren't just for chocolates. When their contents are gone, the box can make for a perfect storage for small items. Store your sewing tools in the separate compartments to turn your chocolate box into a handy sewing kit.
7. Plastic bottles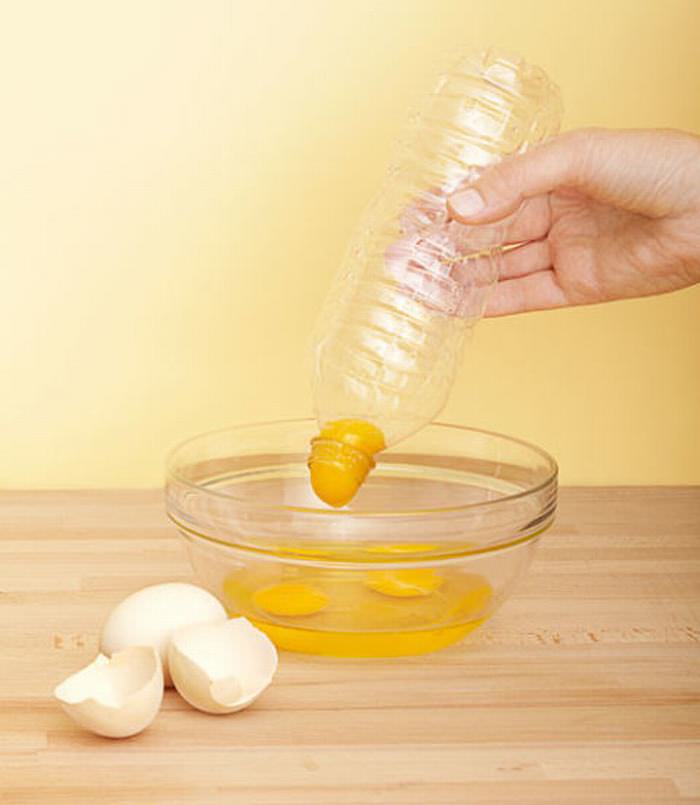 Image source: Lara Robby/Studio D
Plastic bottles have a great alternative use, other than drinking from them. They are just the right tool you need to separate the egg yolk from egg white while cooking. Watch our video about how to use this technique.
8. Brown paper bags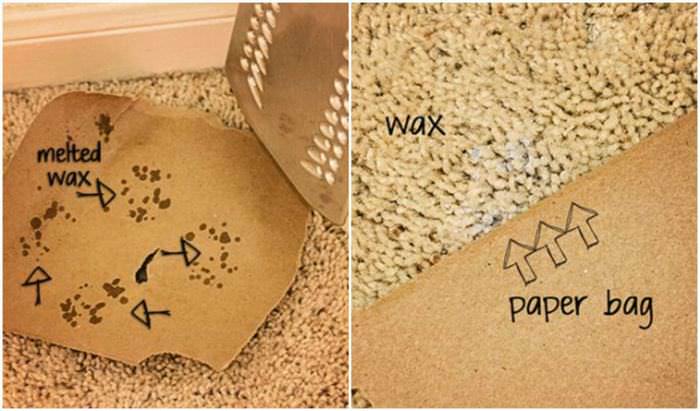 Image source: crunchybetty.com
Have you recently ruined your carpet with candle wax by accident? Worry not - paper bags are the perfect fix. Place one over the area, grab an iron and glide it over the bag. This way, the melted wax will transfer to the paper bag and disappear from your carpet once and for all.
9. Milk jugs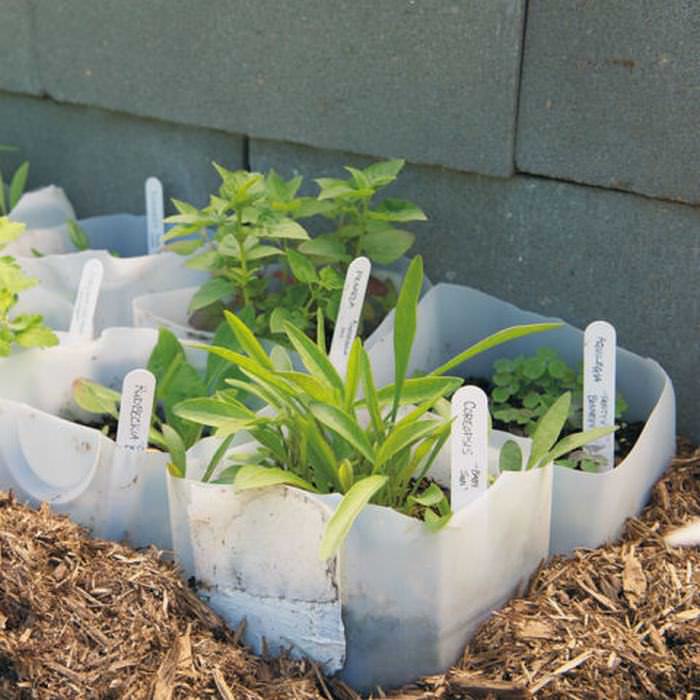 Image source: gardengatenotes.com
If you've got milk jugs to spare, you may want to put them to use in your garden. Cut off the top part of your jug to turn it into a flower pot for your herbs, and place it over the plants to provide them with a greenhouse effect, protecting them from the elements.
10. Broken terracotta pots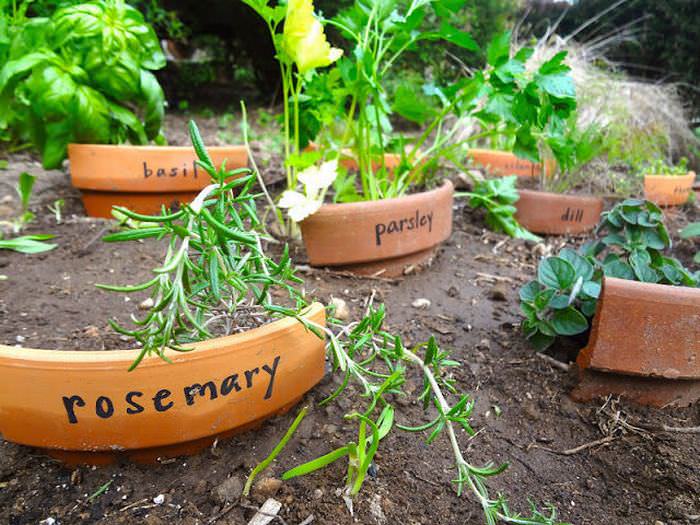 Image source: hardlyhousewives.com
Use broken pieces of your terracotta pots as labels for your garden crops. Apart from making it easier to distinguish between your different herbs, these create a pleasant, natural arrangement for your outer space.
11. Tic Tac boxes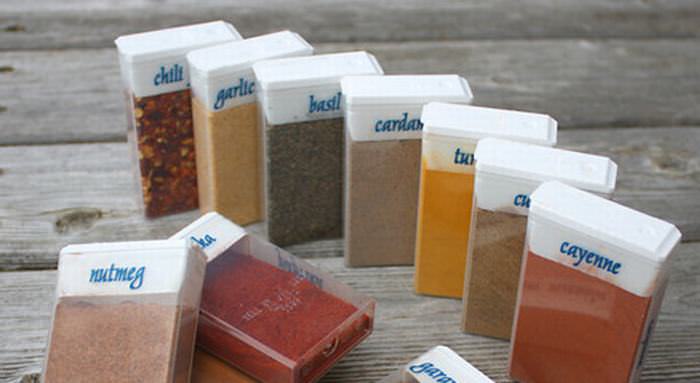 Image source: seattlesundries.com
Transform your Tic Tac boxes into mini spice containers, labeled accordingly. This is an incredibly great idea for when you're going away for a couple of days, as it prevents you from having to carry larger, heavier boxes that are less portable.
12. Pantyhose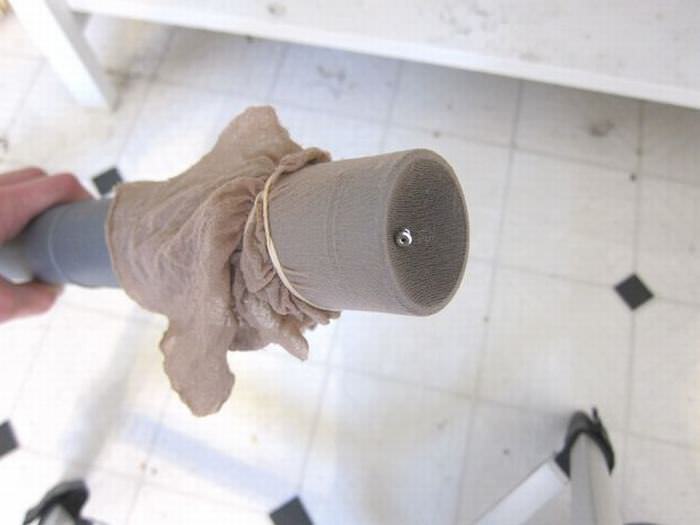 Image source: instructables.com
With this excellent technique, you can find tiny lost objects, such as the back of an earring. If you have pantyhose you're about to throw away, adjust it to your vacuum cleaner, so that it will prevent tiny objects from being sucked into the bag when you're cleaning.
13. Wrapping paper tube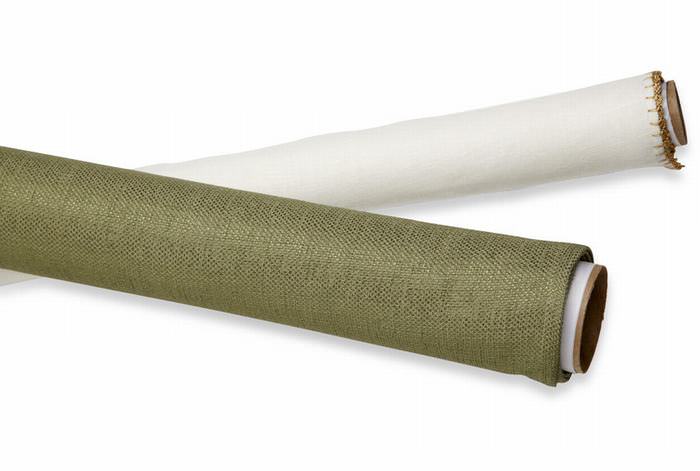 Image source: goodhousekeeping.com
Storing fabric without having it get all creased from folding is almost impossible - but not with this amazing idea. Reuse your finished wrapping paper tube to wrap the fabric around it, so next time you reach back for it, it's in perfect condition.
14. Wine bottles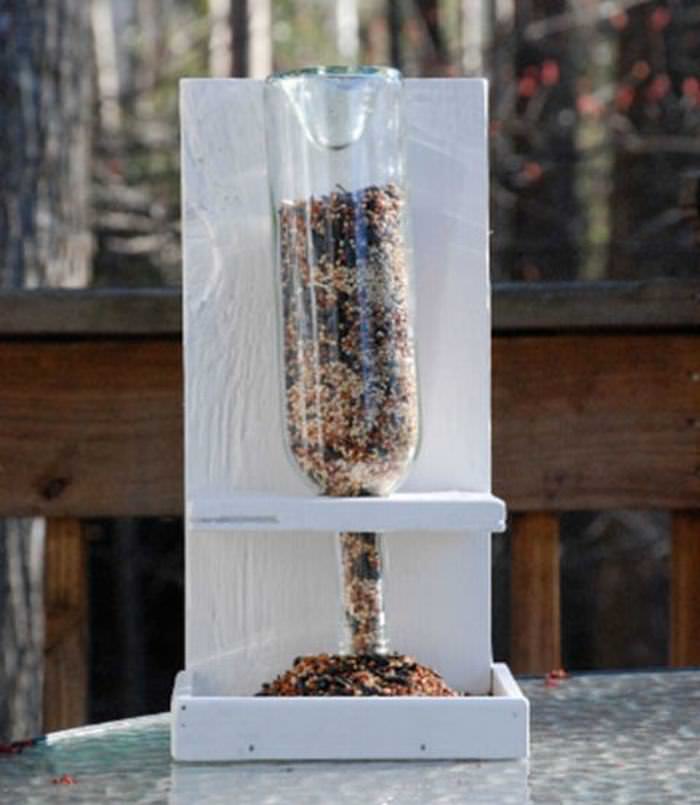 Image source: thecurtiscasa.com
Drank up all your wine? Turn your wine bottle into a bird feeder by filling it with seeds and placing it upside down above a surface in your garden. It will look great in your garden space, and will also attract some fluttering visitors.
15. Broken China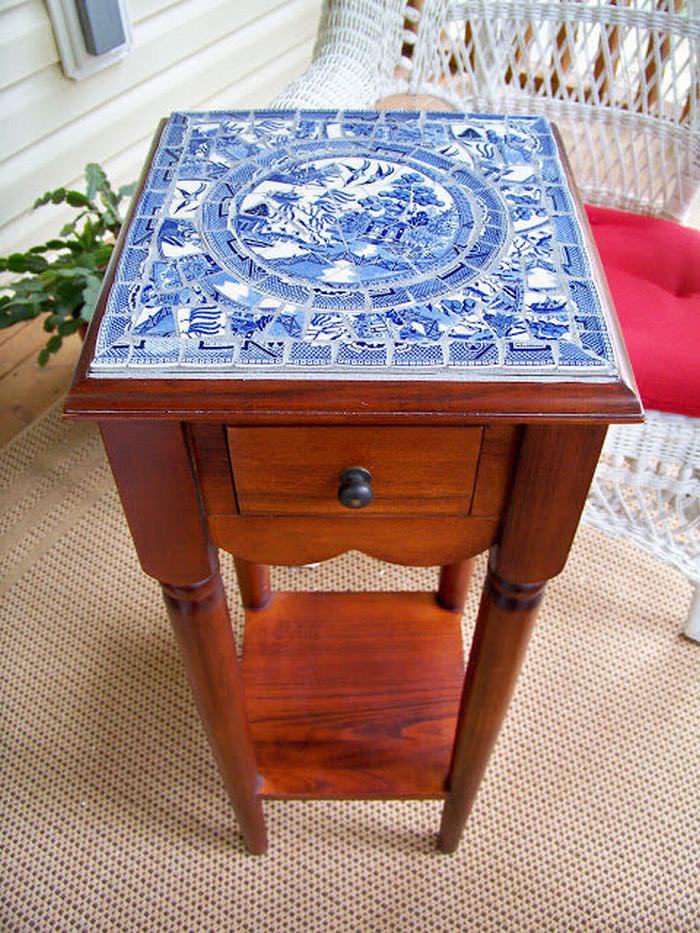 Image source: lavenderhillstudio.blogspot.com
Give a second life to your broken china pottery platter by recreating it for a different purpose. The above home decor idea is an outstanding fix. Create a fabulous mosaic top for a side table, or design an antique furnishing piece. It is a great inexpensive way to give a unique touch to your room.