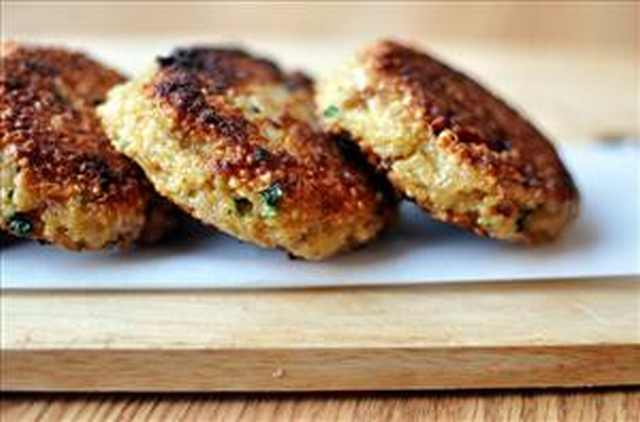 Recipe makes: 11-12 patties
Ingredients:
1 cup of quinoa
2 cups of water or chicken stock
4 large eggs, beaten
¾ teaspoon salt
¼ teaspoon black pepper
¼ cup chopped flat leaf parsley
½ cup freshly grated Parmesan cheese
2 cloves of garlic, finely minced
1 cup of bread crumbs
1 tablespoon extra-virgin olive oil
Begin by preparing the quinoa. In a pot, heat up the 2 cups of water until they are simmering and add the quinoa. Leave covered for about 15-20 minutes until the quinoa is light and fluffy. Then, remove from the heat and let sit until the quinoa reaches room temperature.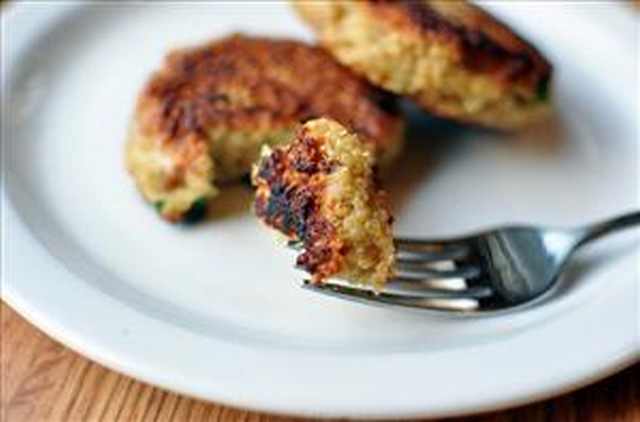 In a large bowl, combine the quinoa, eggs, salt and pepper. Then stir in the parsley, cheese, garlic and bread crumbs. Stir the mixture until well combined. If the mixture seems too wet, add about a tablespoon or two of bread crumbs, and if it's too dry add a tablespoon of water or stock. Let the mixture stand for about 5 minutes before beginning to create the patties. Take small handfuls of the mixture and form them into round and flat patties (or any shape you'd like), about 11-12 of them.
Then, in a large skillet, heat the olive oil over medium heat until it is hot. Place the patties (as space provides) into the skillet and cook until the bottom browns, about 5-7 minutes. You may need to adjust the heat a few times to make sure that they don't burn. Flip the patties over and give them 5 minutes on the other side too. Continue in this fashion until all of the patties are cooked and ready.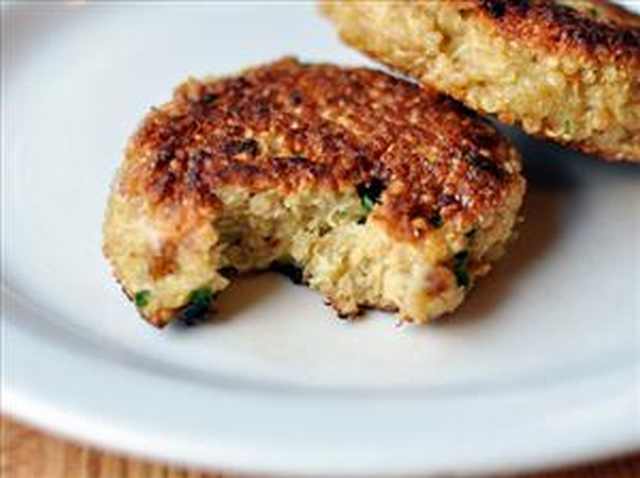 Serve the patties at room temperature or enjoy them hot with a favorite sauce or spread!