Looking back at old photos of the early 1900s, it is clear to see how landmarks have drastically changed, while others, have remarkably stayed the same. New York City, like most older American cities, is a place that has witnessed many changes - perhaps the only thing that has indeed remained the same is its peoples' desire to photograph it. In this collection of images from times gone by, we are given the opportunity to look back at New York just before the turn of the 20th century. These images, supplied by the Library of Congress, give us an idea of what life was like in the early 1900s.
This photo shows Federal Hall. Originally, it served as a home to the first Congress, US Supreme Court and federal executive-branch offices. It now stands as a museum and memorial.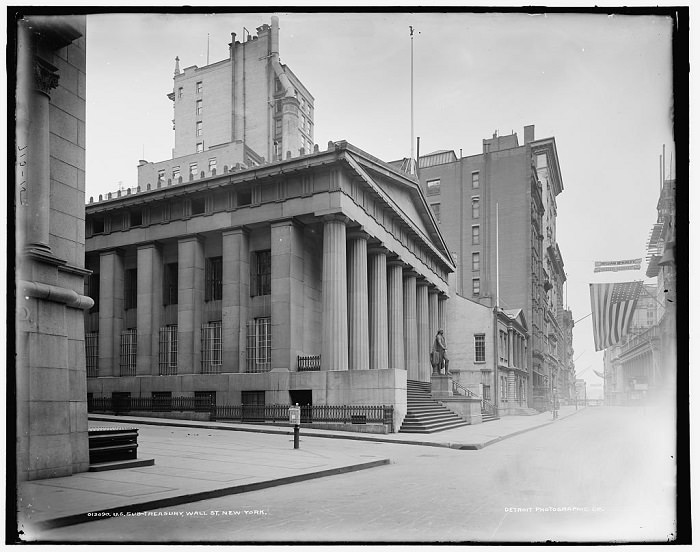 One of the oldest buildings in the US - Manhattan's City Hall.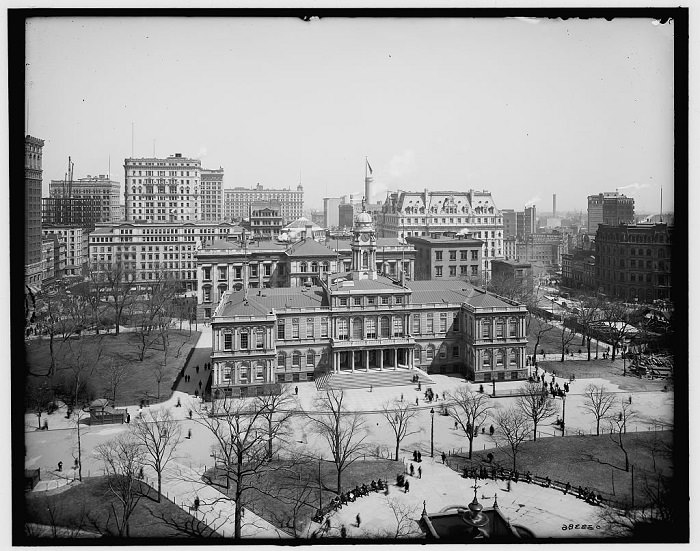 What a difference from today! Times Square hadn't yet been bombarded with advertisements at the turn of the 20th century.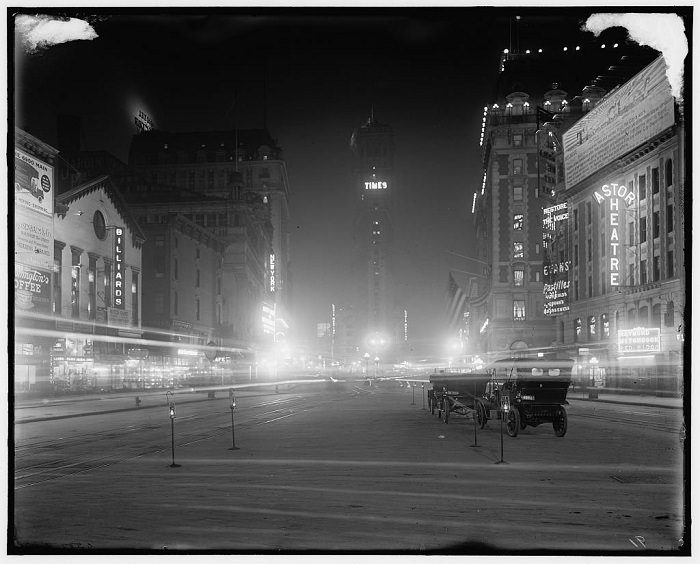 Here's something which hasn't changed since the early 1900s - today, you can still buy flowers every week at the Union Square Greenmarket.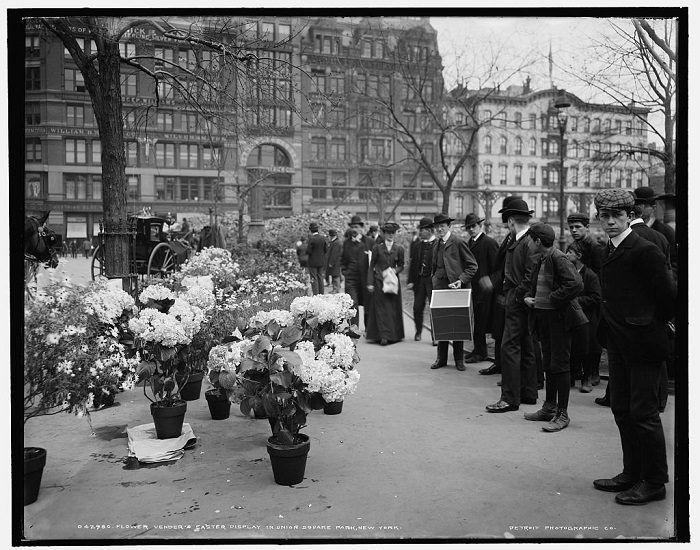 This photo shows a hot-dog festival that took place in Greenwich Village.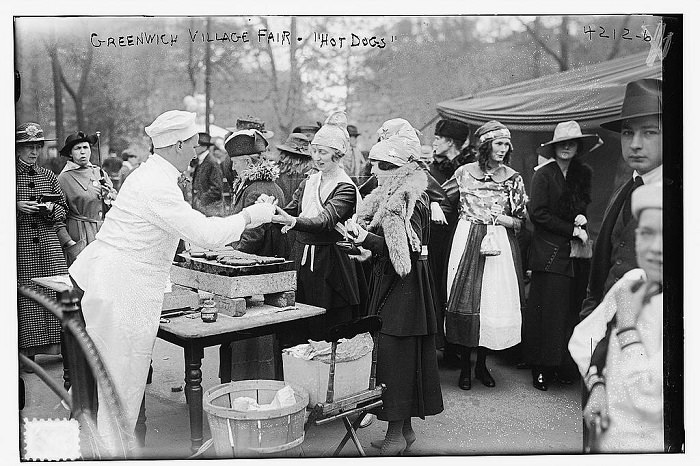 Even in the 1930s, Prospect Park was known for the white-faced sheep roaming the grounds with their caretakers.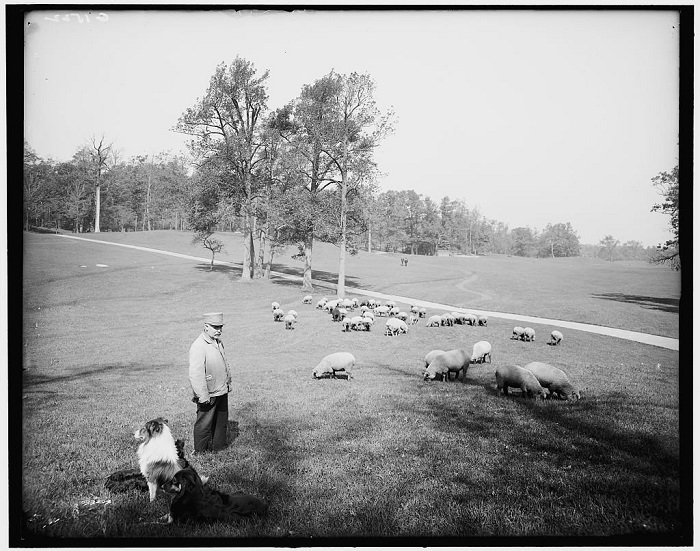 Here's a sight you will not see nowadays - today you'd see a lot more bathing suits in Coney Island.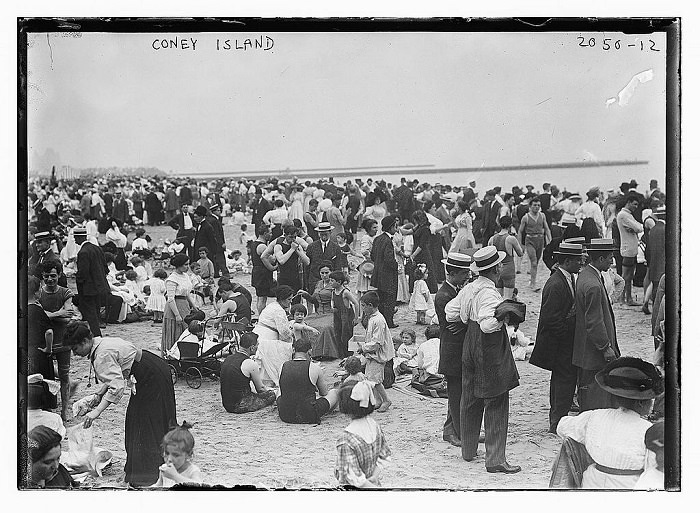 This photo shows the Grand Army Plaza, at the northwest corner of Prospect Park, honoring John F. Kennedy and Civil War generals.
The Harlem River - a narrow strait dividing Manhattan from the Bronx.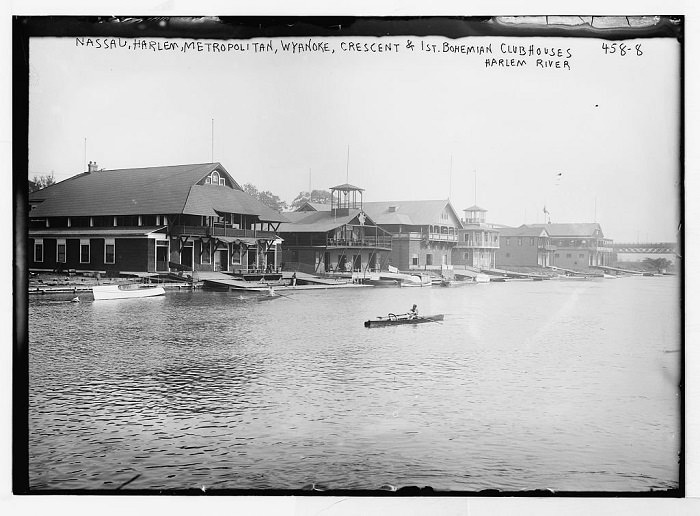 The Washington Bridge - it crosses the Harlem River between Manhattan and the Bronx. Below it, to the left is Harlem River Drive.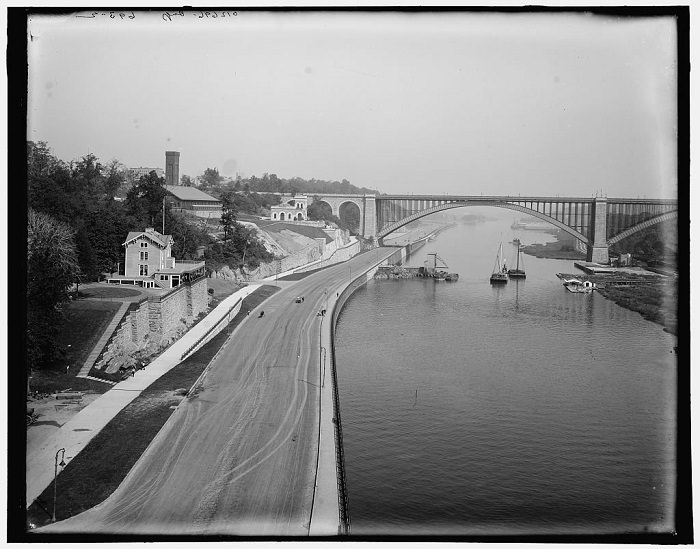 Over the years, Madison Square Park has been home to several temporary arches. This picture shows the Dewey Arch which was constructed in 1899, in honor of Commodore George Dewey's victory over the Spanish.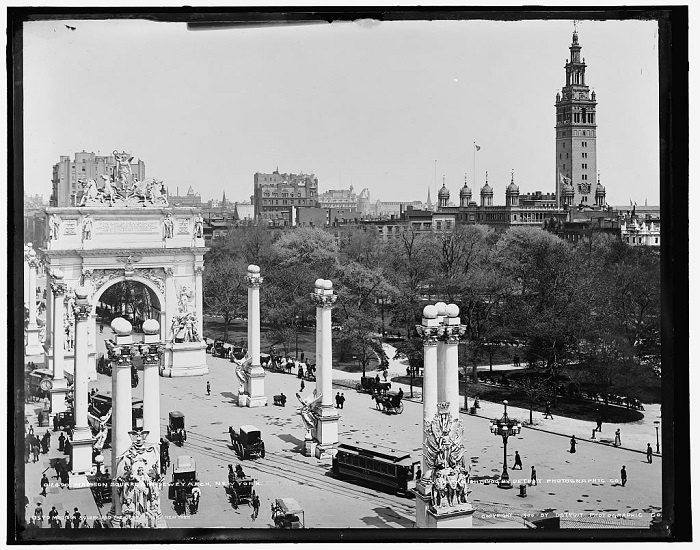 In 1869, construction of the Brooklyn Bridge began, and was open to traffic by 1883.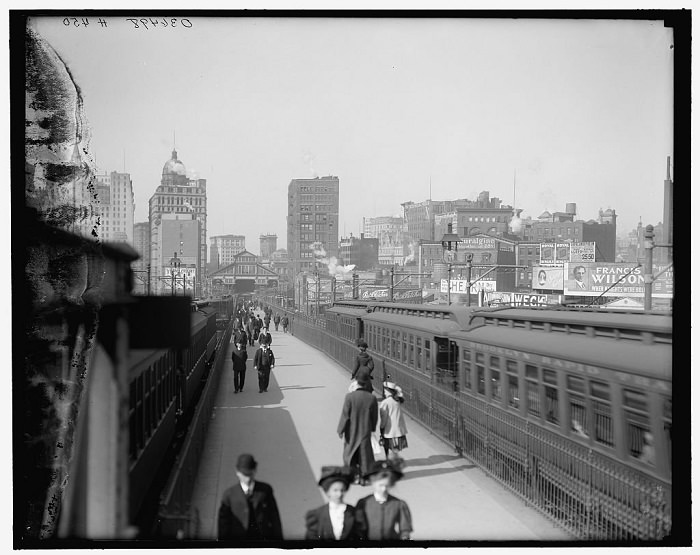 This photo shows South Street Seaport, neighbor to Manhattan's Financial District - it is now a designated historic district.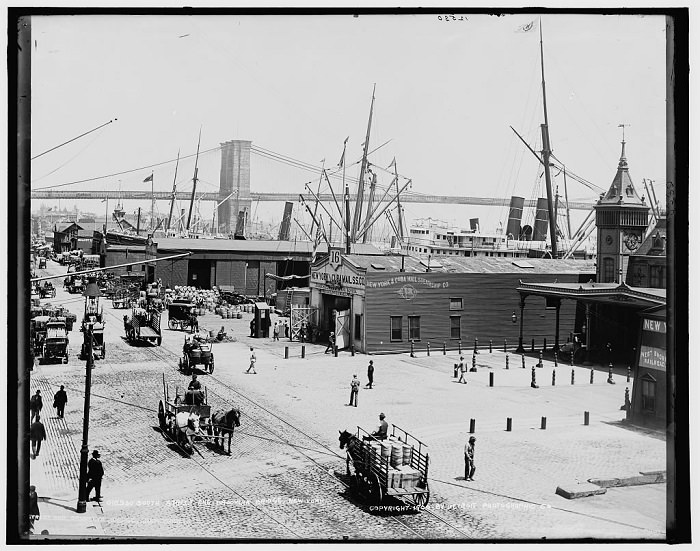 Still hustling and bustling (probably more so today) - here's Mott Street in Chinatown.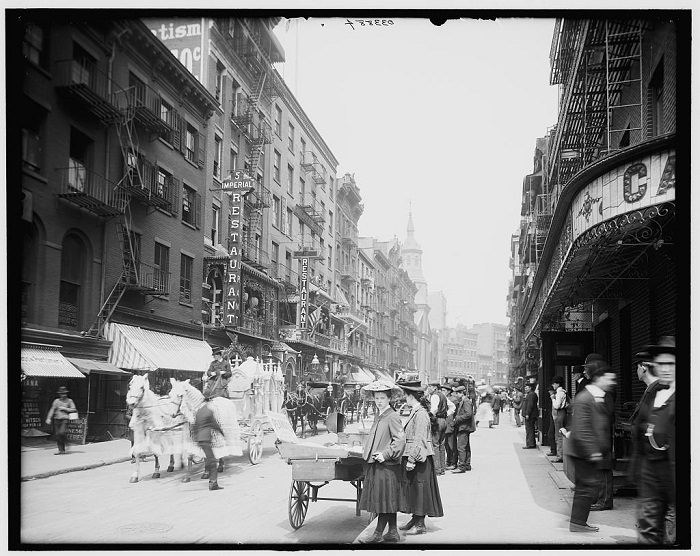 This is what the Metropolitan Museum of Art looked like when it officially opened in April 1870.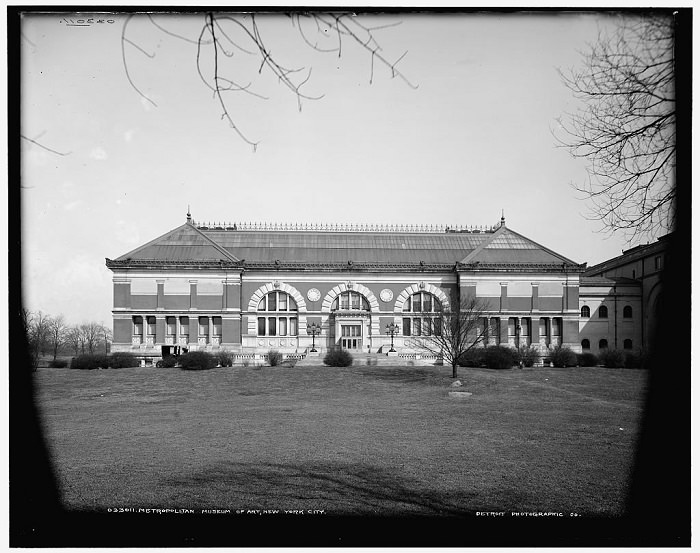 Looks quite bare, doesn't it? Here's what 11th Avenue looked like at the start of the 20th century. Now, it is bustling with traffic (both by foot and vehicle).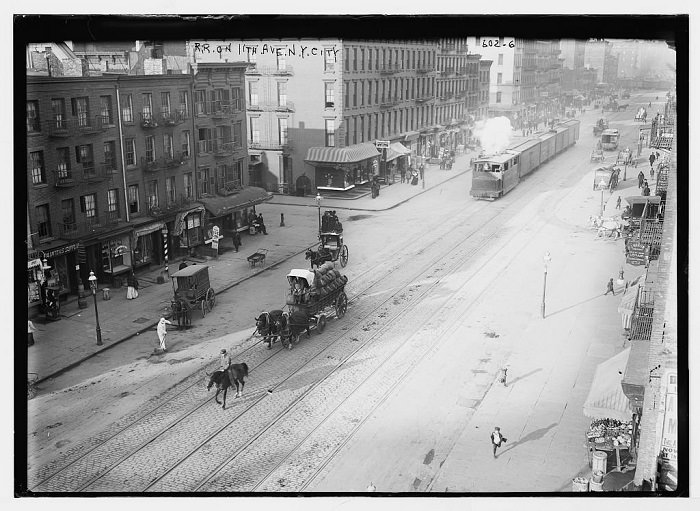 Originally founded as the Free Academy of the City of New York, pictured here is the College of the City of New York.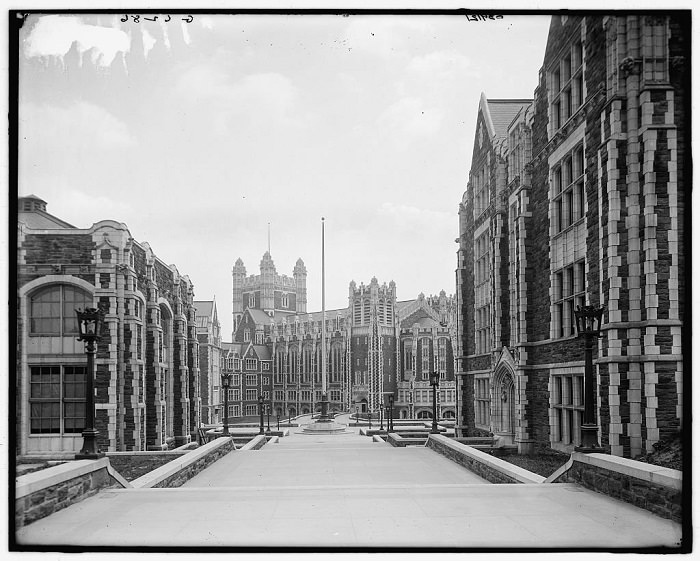 A man stands outside shops on 34th Street and 5th Avenue. These classic shops are hard to come by these days.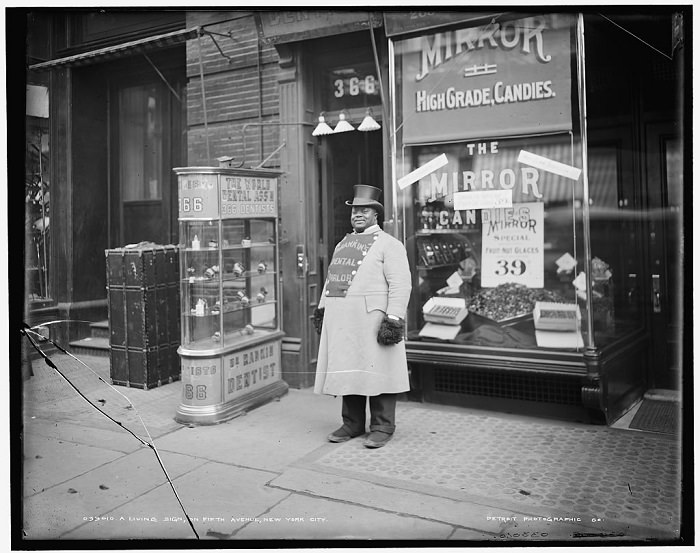 Pictured is the City Hall subway station - not much has changed here - its long-lasting architecture still stands.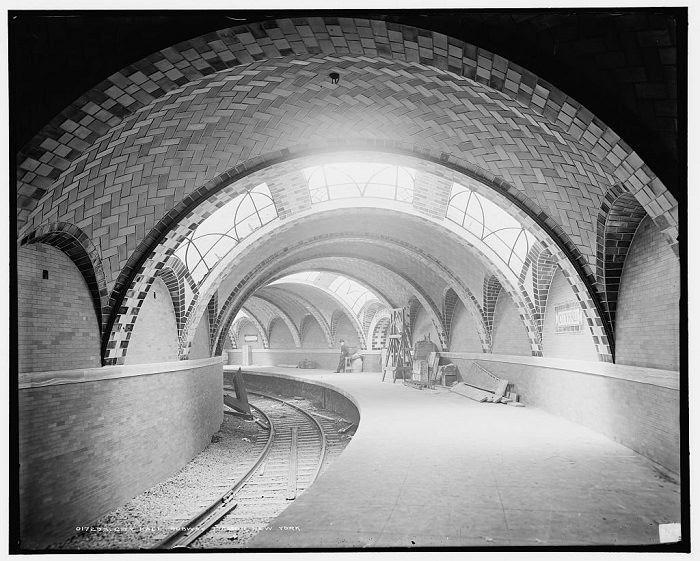 Source