Japanese inventors have always been an imaginative bunch, and you can always rely on them to come up with some quirky new products. Most of the innovations in this list have failed to catch on around the world, I can't possibly think of a reason why!
1. Harnessing the effective cleaning power of energetic babies, it's the baby-grow mop!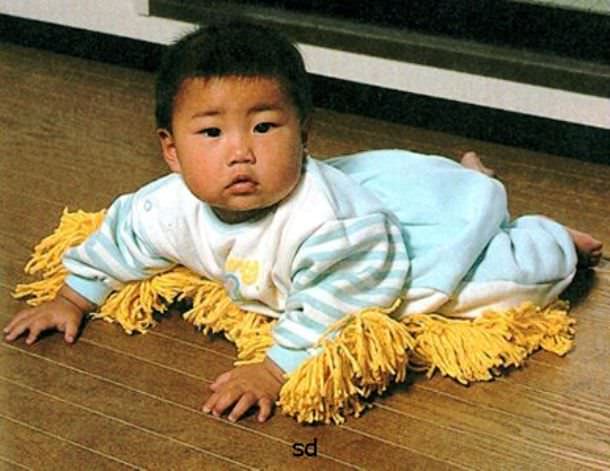 2. I am pretty baffled as to how this full face food bib is more effective than just tucking your serviette into your shirt, but I'm open to ideas!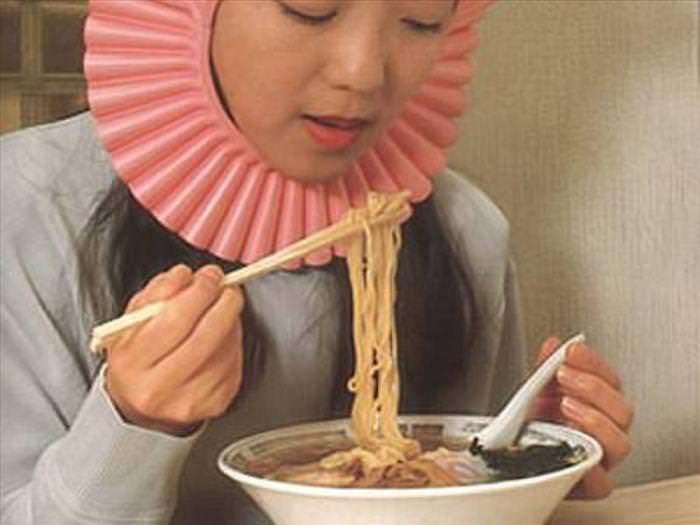 3. The must-have accessory for single men everywhere, it's a lady lap pillow!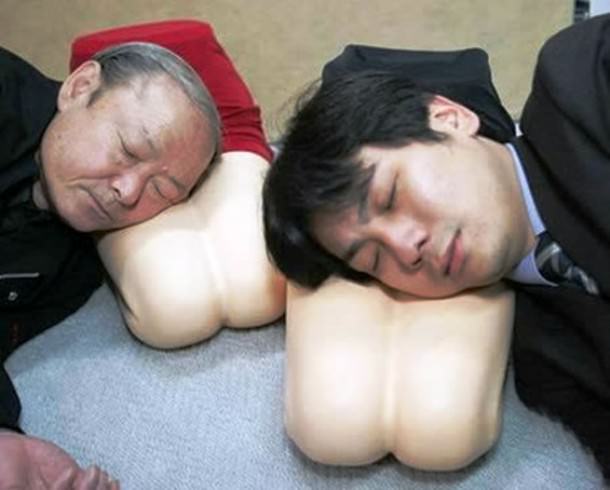 4. Cuddle up ladies! There's no room for sexism in Japan, so here is a great pillow for spinsters. I might get the wife one so I can get a good night's sleep!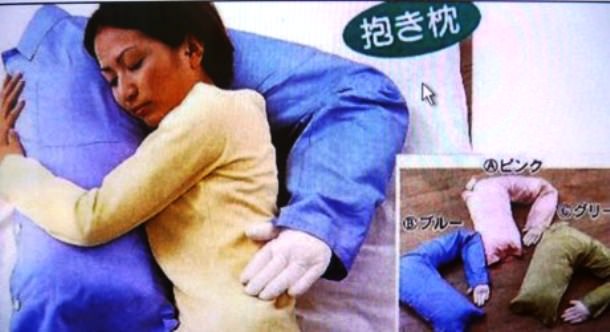 5. We understand this is an alarm clock. The snooze button is lined with spikes to give you lazy folk a nasty surprise in the morning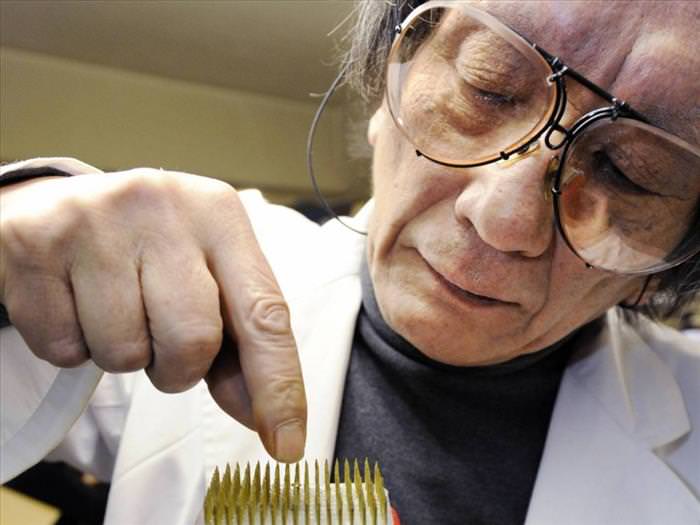 6. Training heels with wheels. Maybe I have been looking at these too long, but I see the logic behind this one?!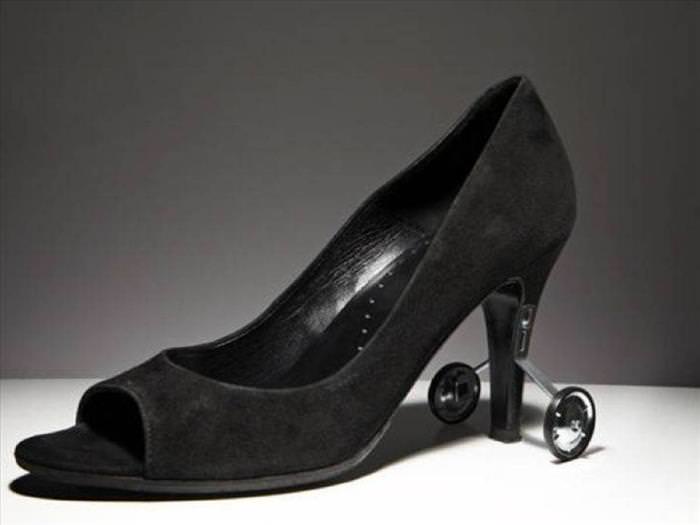 7. The Hay fever hat takes the tissues out of your pocket and puts them on your, erm, head.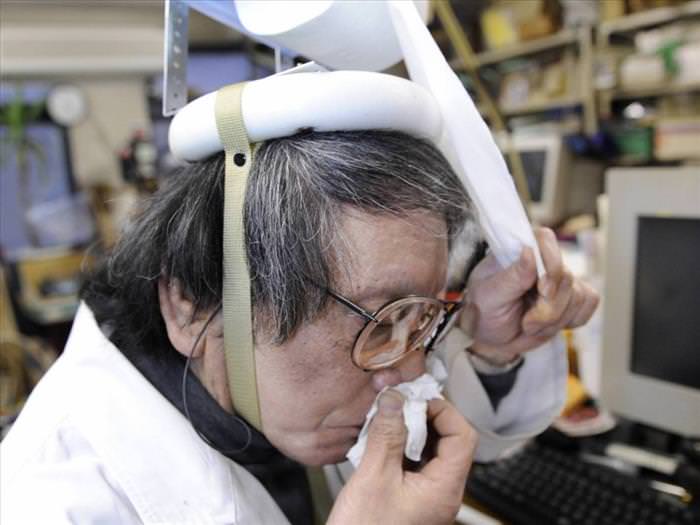 8. The four step escalator. Well worth the installation costs!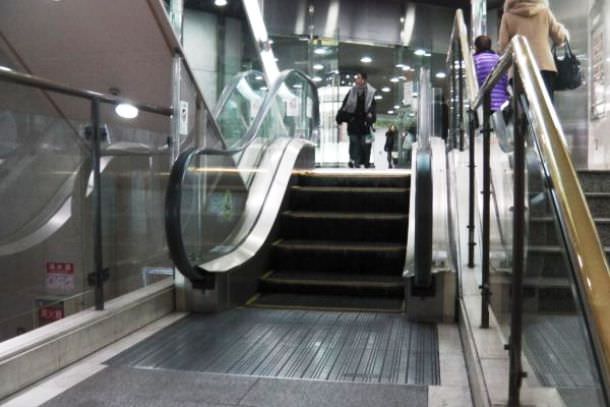 9. The tie with built in air conditioner, a must have for any businessman. Plug it into your laptop for a nice breeze. I actually want one of these!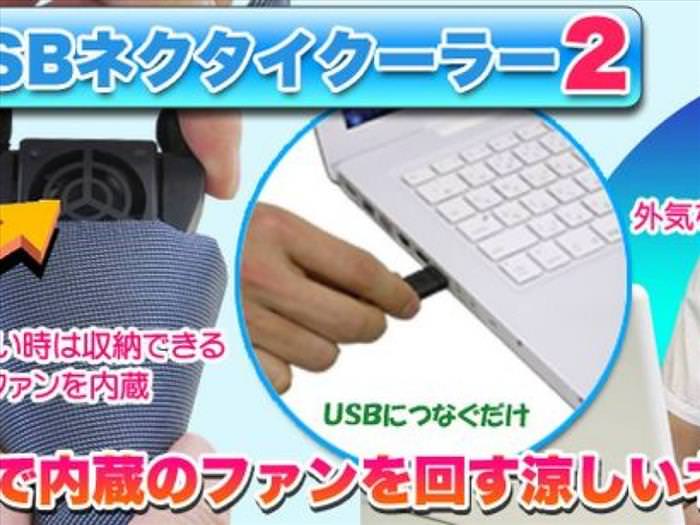 10. Nothing will keep you drier than this reinforced super-umbrella!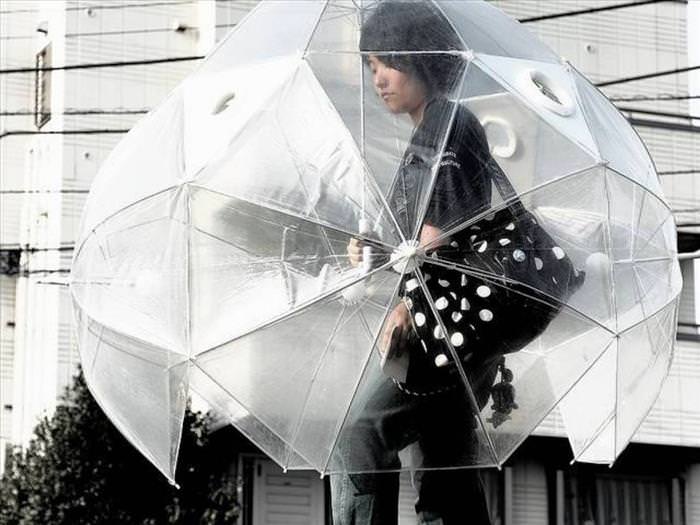 11. Oh, actually this will keep you even drier than the reinforced super-umbrella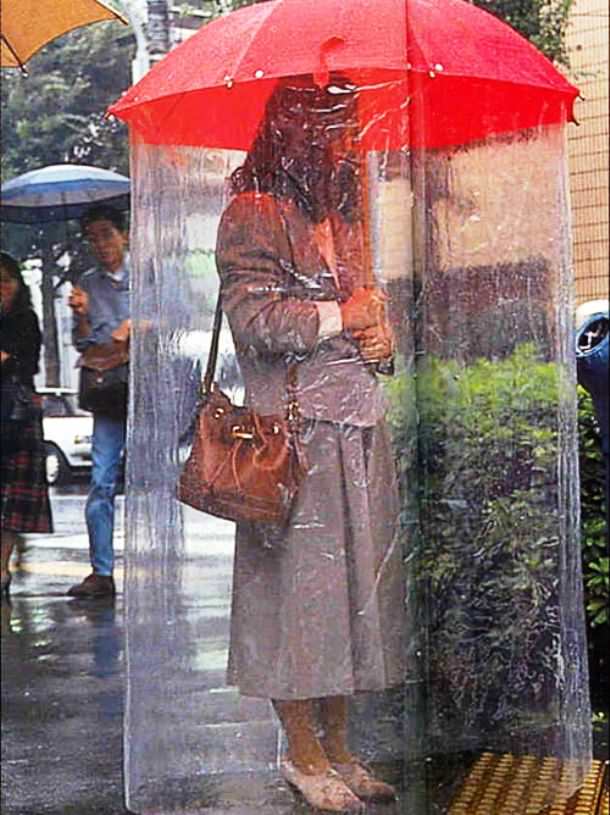 12. Anyone for a green tea flavored Kit-Kat?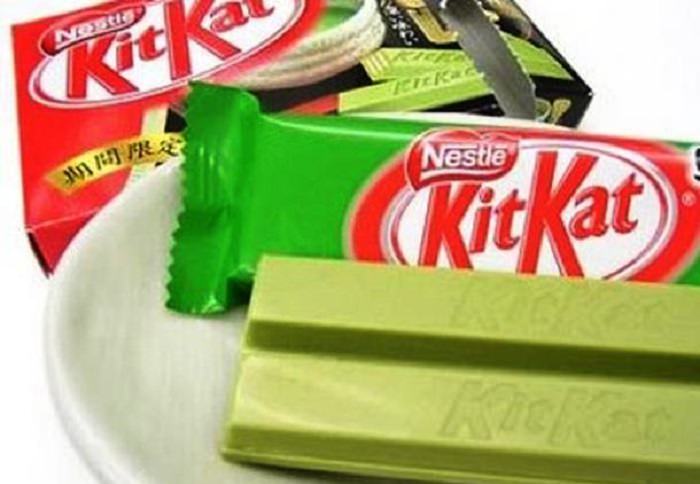 13. From the same team that brought you the Hayfever Hat, comes the Eye Drop Funnel Glasses. A solution to a problem that quite possibly didn't need solving.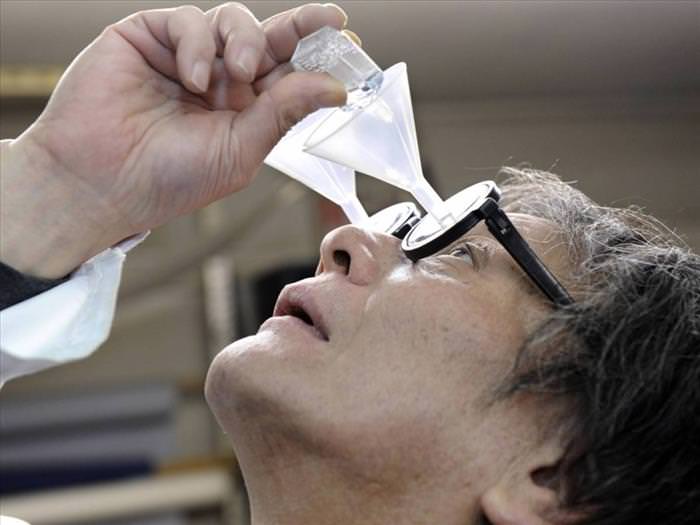 14. The Geta have not really caught on outside on Japan, which is surprising. After all, who wouldn't want to walk around on a sandal attached to a small wooden crate?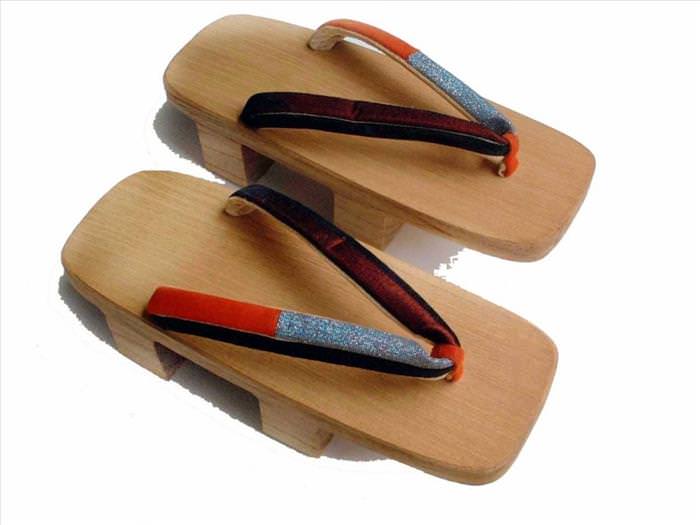 15. A fidget's dream - never-ending bubble wrap. I would never get any work done if I had one of these!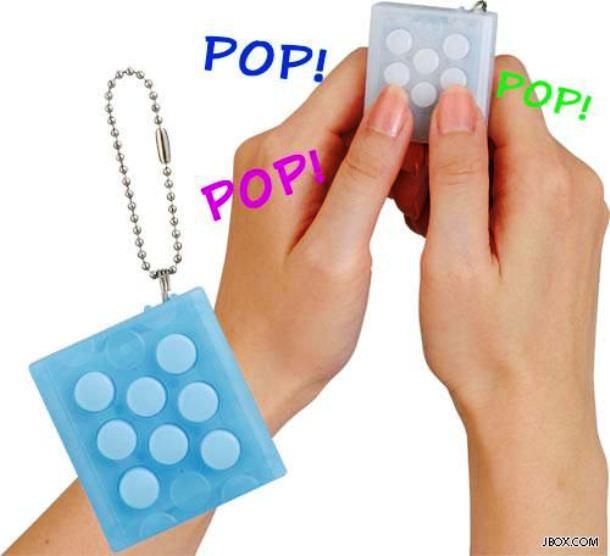 16. Of course in urban Japan, space is at a premium, so you get weird parking lots. You wouldn't want to drive off the edge if you are on the upper level...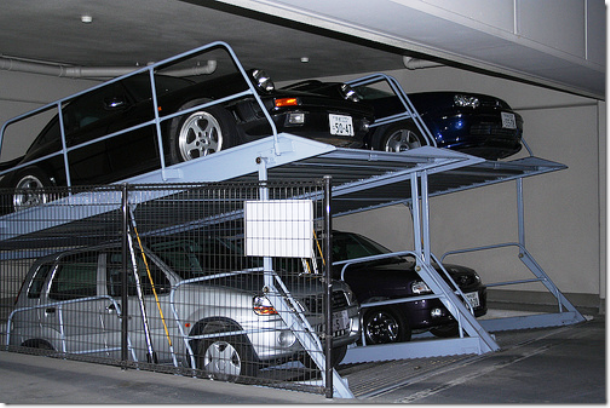 17. And of course, odd little capsules sold as hotel rooms!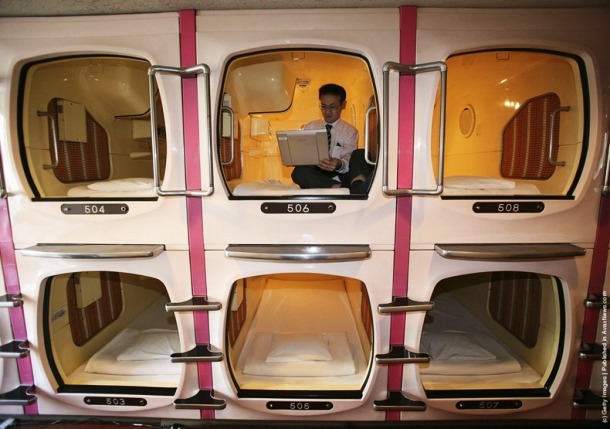 You just have to admire the inventiveness of the Japanese!