Redecorating can be an expensive and messy ordeal, but with these 10 mini make-over ideas you won't break the bank, and because they are easy to execute, you will be able to try them out no matter how new to DIY you are. This useful guide will help you transform a dull old room into a modern recreational area.
Remodel with trim and paint — $380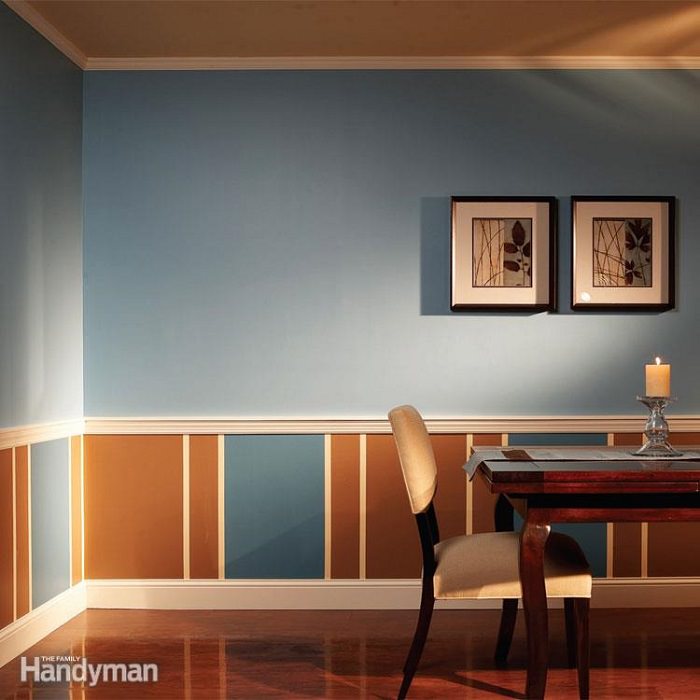 Opt for a two-color wall combination, to help transform your dining room. Painting the baseboard, chair rail and crown molding will create a big impact in the room and is also a cheaper alternative to a stained and varnished trim. To create the stripe-effect, use masking tape, which should be applied over a base (usually neutral) color.The chair-rail should be about two-thirds of the baseboard's width.
Cost:
Bathroom mini make-over: granite counters — $430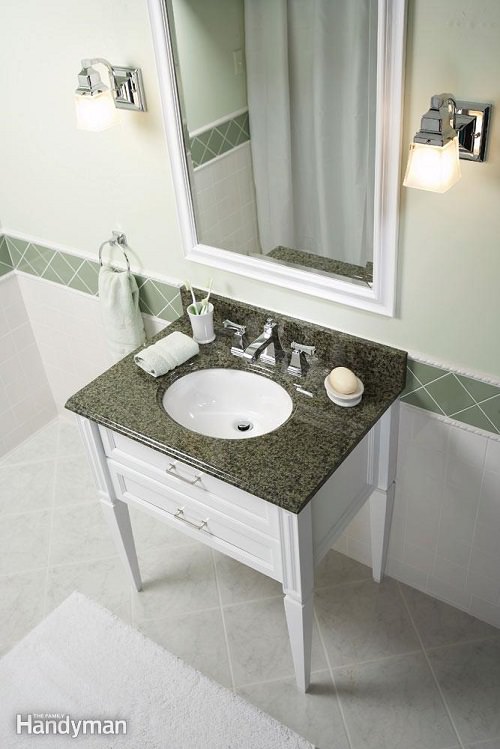 Add a touch of elegance to your bathroom with an affordable granite vanity top. Depending on style, granite ranges from $150 to $450. For a complete bathroom makeover, all you will need is a new faucet, coat of paint and a mirror.
Begin by ordering the parts, removing the old fixtures and repairing any damage. Paint the vanity to freshen up the look. Paint the walls, add the mirror, and mount the faucet. Now you can install the granite top and then connect the plumbing. Voila!
Cost:
Granite vanity top, 31 inch, $200

Faucet, $130

24 x 36-in. Mirror, $60

Paint and cabinet handles, $40
Install kitchen rollouts — $40 to $80
Mount a rollout in a kitchen cabinet shelf to make the most of the space provided. This easy upgrade also enables you to see all of your items that would normally be tucked out of sight. Just make sure that you order the right size and be sure to account for any obstructions such as the door and hinges.
Cost: $40 to $80 per rollout.
Closet organizer — $100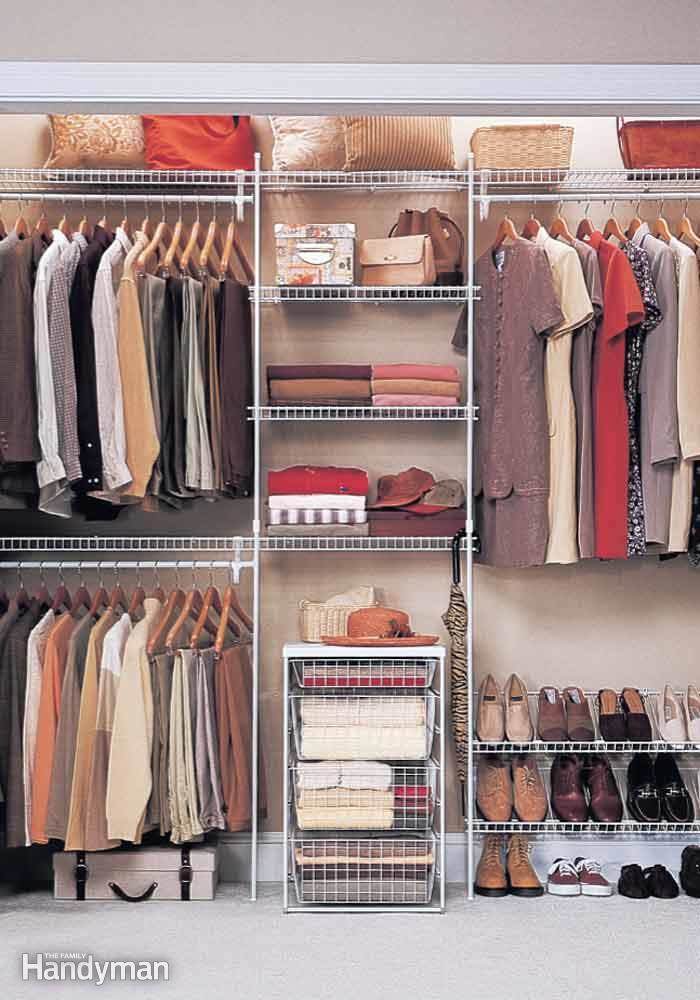 A wire shelving system in your closet allows for more storage space and clears your floor space for easy cleaning. You can buy a kit with easy to follow instructions and then add accessories like shoe racks, as well as tie and belt racks to maximize your space.
Cost: $200 for the closet system above.
Wallpaper on one wall — $280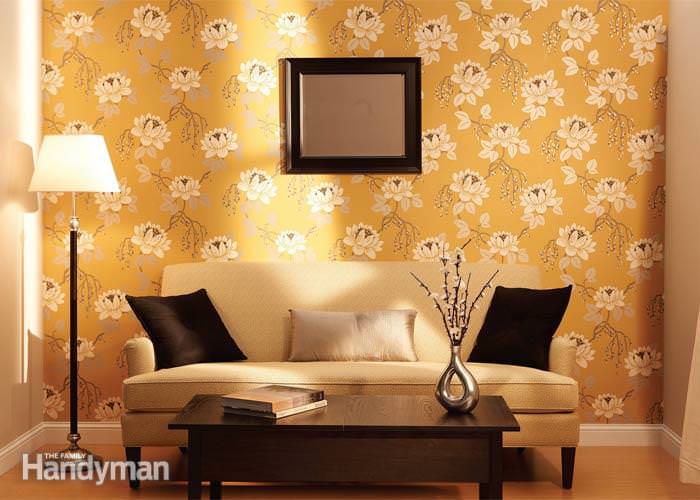 Wallpaper has recently made a come-back. Covering a single wall can add drama to a dull room without the expense of papering the entire space. This can also save you time and allow you to select a bolder pattern. Simply measure your wall, photograph the room and work with a specialist at a store to select the right paper.
Cost:
Halogen track lighting — $180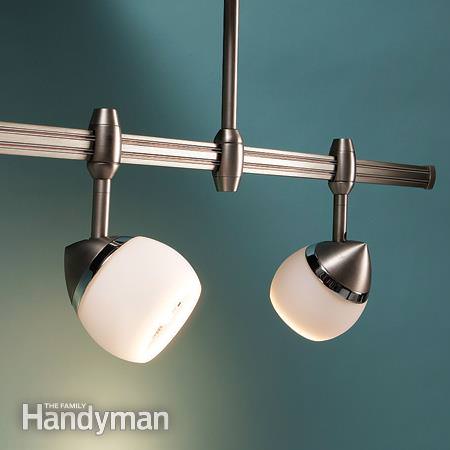 A practical and decorative lighting solution is rail track lighting, with halogen bulbs, illuminating a dazzling white light. The lights can be positioned anywhere and are available in both spotlight and pendant form. The price for a rail system kit has dropped in recent years and they also now operate off standard household voltage.
Cost: $150 and up for a basic kit.
Create a laundry center — $480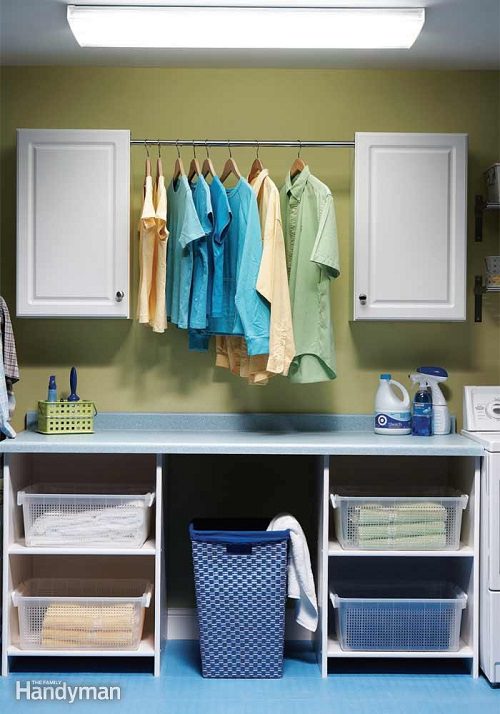 Give your laundry room a makeover by equipping it with improved lighting, storage, and overall organization. Make folding table by buying a stock countertop along with a melamine shelving unit to support it. Measure the shelving according to your laundry basket dimensions.
You can also hang a pair of utility wall cabinets over the countertop which may be used to store house cleaning supplies and detergents. You may also find an adjustable clothing rod between the cabinets for extra hanging space to be useful. Use fluorescent tube lighting to brighten up this typically dark room, and then add some rubbery plastic tiles to make the floor more bouncy and pleasant to walk on.
Cost:
6-ft. countertop, $70

3/4-inch Melamine shelving, $40

2x 18 inch. wall cabinets, $150

adjustable clothes rod, $10

light fixture, $54

plus $45 for x4 high-CRI bulbs

flooring, $3.50 per tile
Jazzed up bathroom accessories — $470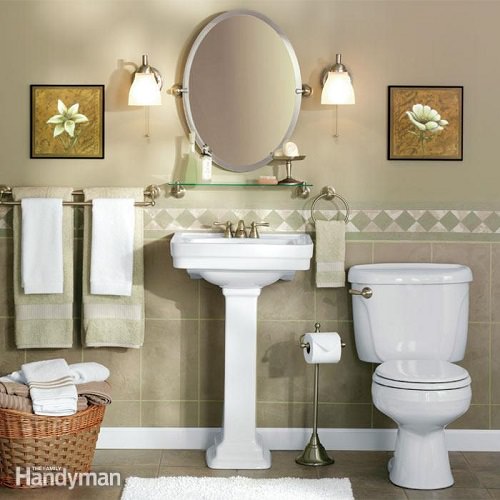 Give your bathroom a facelift with some new accessories and a fresh coat of paint. Choose a paint color based on your accessory choices. Take samples with you when you go shopping for your items to coordinate a color scheme, and remember to have a consistent style and finish in mind when choosing products.
Items to look out for include light fixtures, towel bars, towels, and mirrors. However, your sink, tub, toilet, vanity and faucets do need to be in decent shape for this makeover to work well.
Begin by repairing and cleaning the walls, and then repaint them. The cost of this makeover depends on your choices, but you can easily limit it to $200.
Cost:
$340 for the accessories above

$30 for paint

$100 for a rug, towels and shower curtain
Screened canopy for a backyard oasis — $450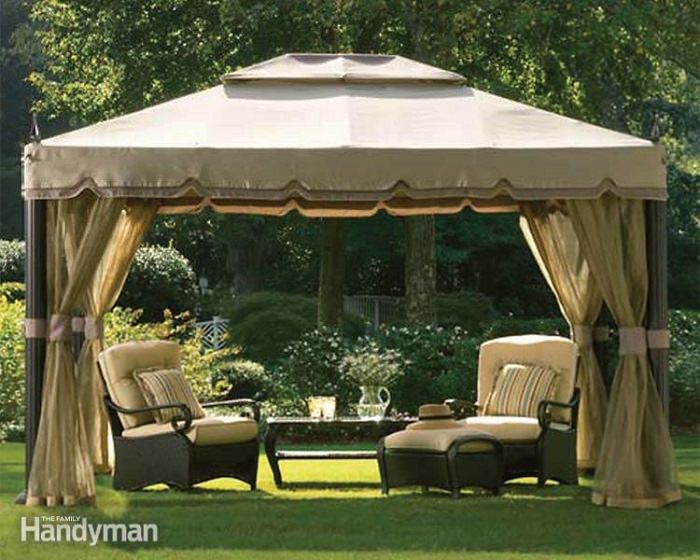 Block out the sun and irritating insects with this dramatic garden or patio addition. Screened canopies can be placed on any flat spot and may be used to create a comfortable seating area instantly. You can place them directly on the grass or on a patio. Installing a paver patio can also improve your backyard.
Cost:
$150 for a screened canopy

$3.50 per square feet for a paver patio
Spruce up the entrance — $200 and up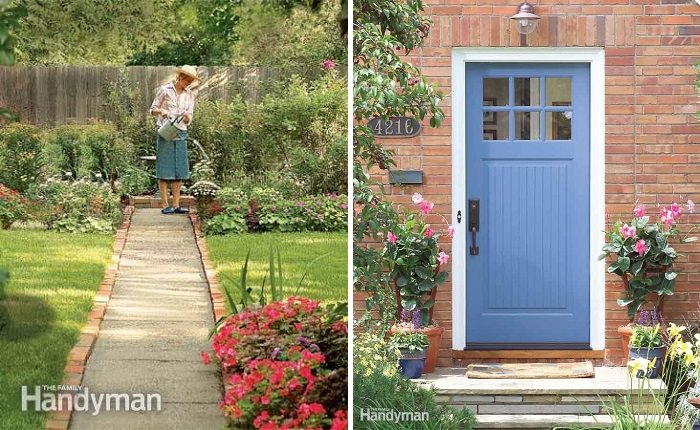 Transform an uninspiring sidewalk, driveway and entrance by making minor changes and adding small accents to make your house a delight to come home to. If your front door is the primary feature, consider painting it a bold hue. Add new accessories like light fixtures, a new house number, potplants or a mailbox. Next, you can consider touching up the approach to the front door. If your sidewalk or driveway is made from plain concrete, add pavers or a simple border of bricks.
Cost:
Paint, numbers, mailbox, etc. - less than $100

Bricks or pavers $3 per sq. ft. and up.