Whatever the size of your kitchen, there are a number of things you can do to make the most out of the space it has. By helping you to maximize both storage space and easy access to your essential everyday items, these innovative ideas provide a fun alternative to make your kitchen work best for you.
Temporarily expand your counter space with this over the sink cutting board.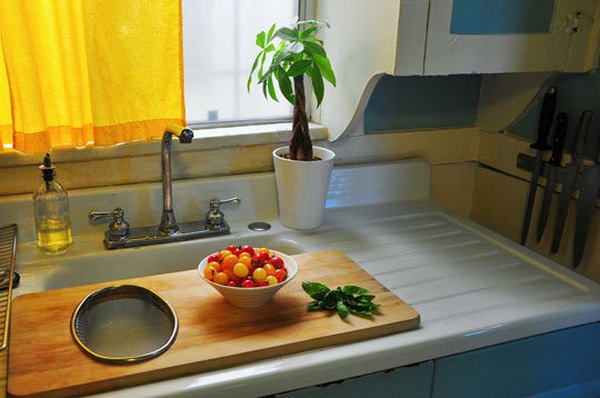 Use hooks and a Lazy Suzan to make use of awkward corner cabinets.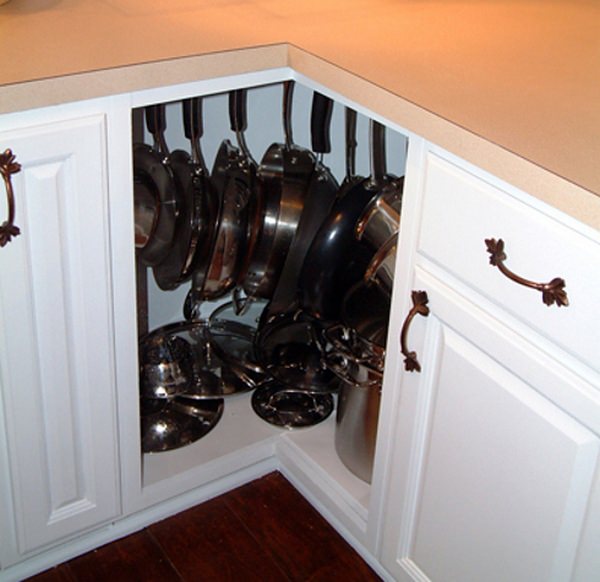 Make use of the doors of your cupboards too.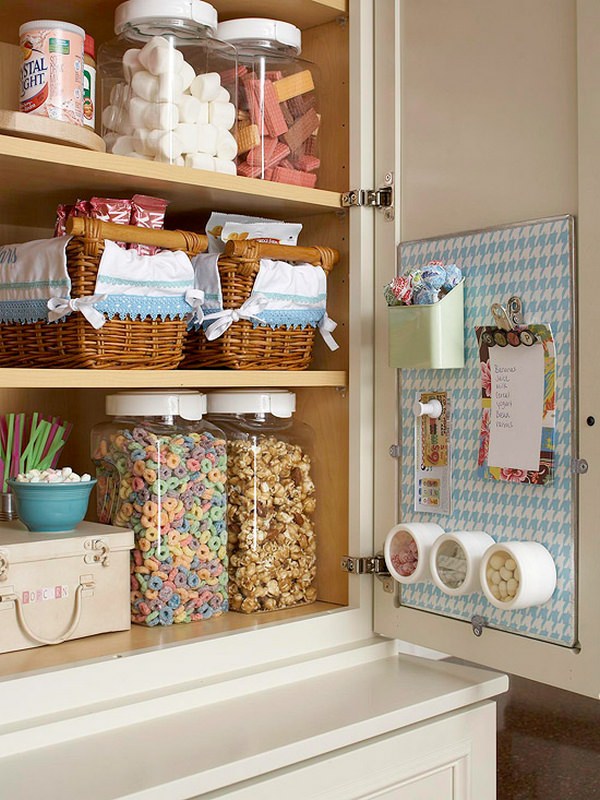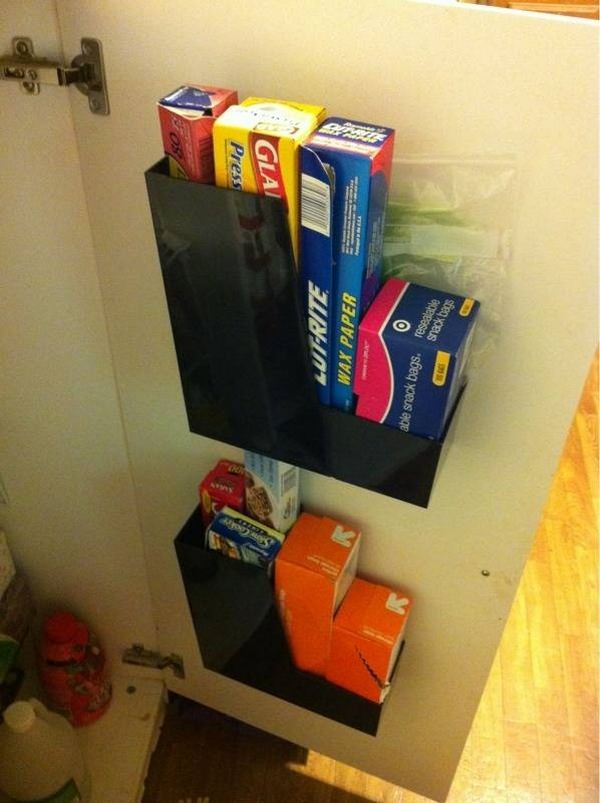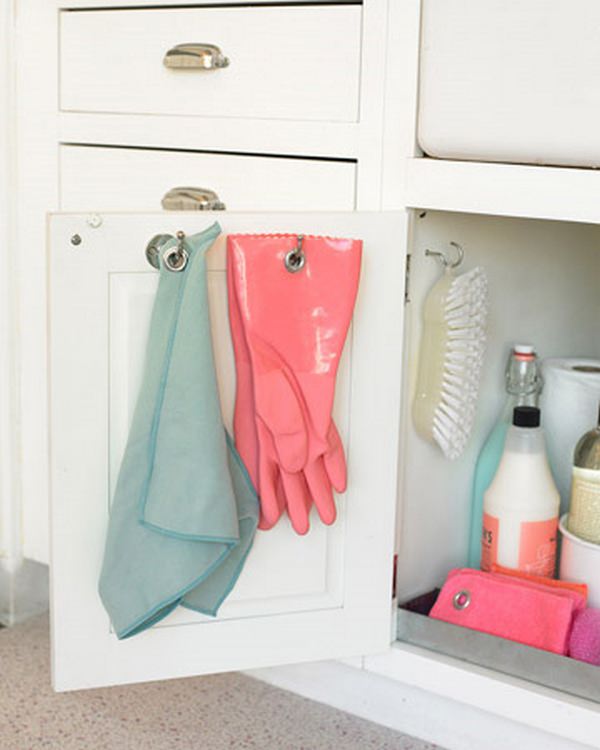 Here's another creative way to make the most out of a fold-out drawer.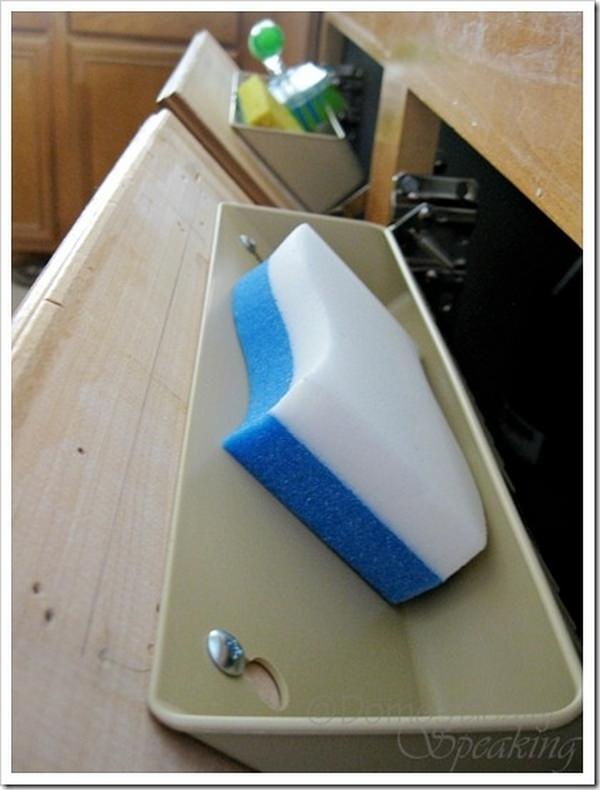 From serving to reorganizing, a kitchen cart can serve multiple purposes.
Use shelving for more efficient use of space in cupboards.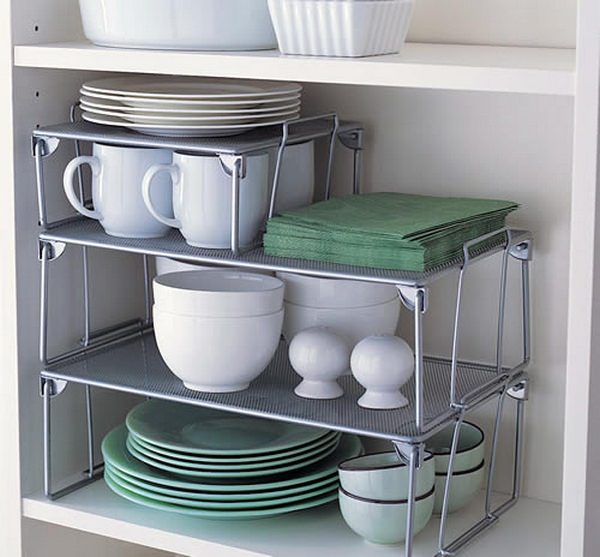 The exterior of your fridge can be a great space saver too: You can store racks on the side with magnets.
Or keep spices handy with magnetic spice holders.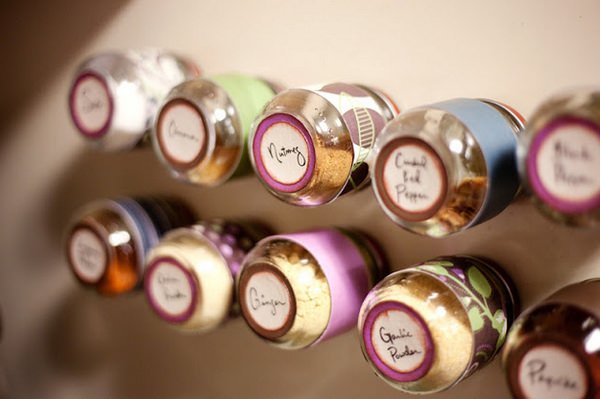 Don't let any space go to waste - use every single inch of space for storage.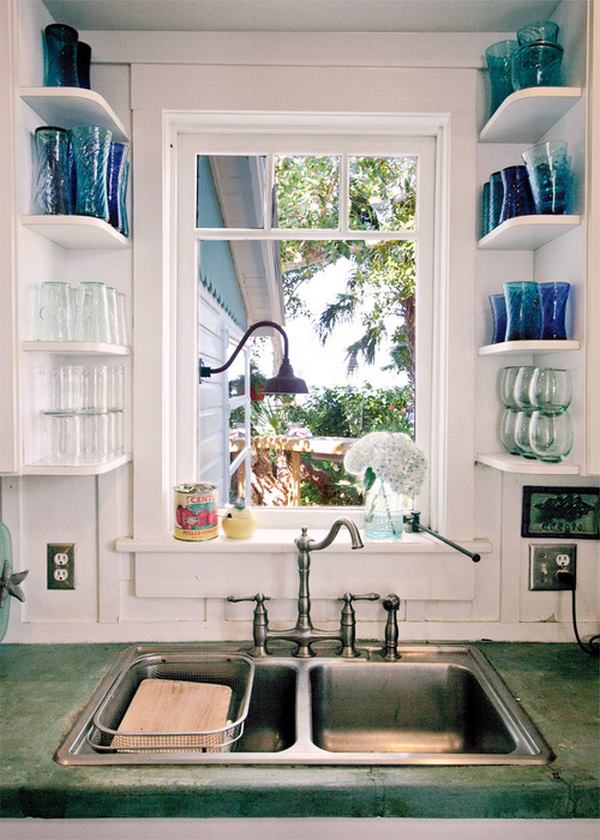 You can even hang pots and pans from the ceiling.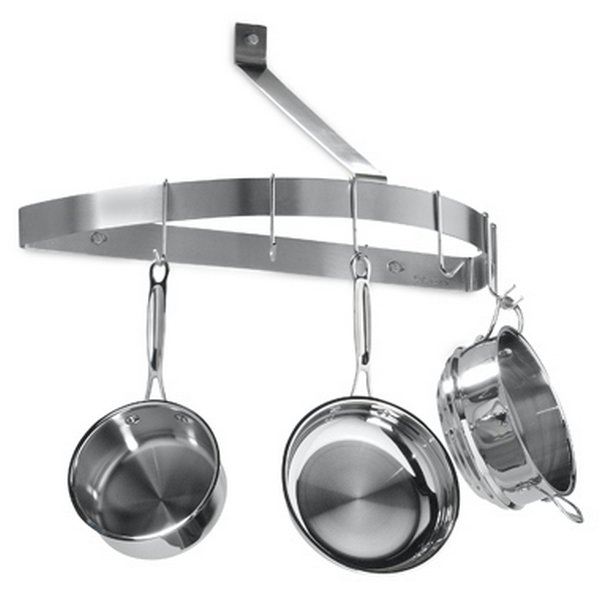 Make your pot lids more accessible by hanging them on a small curtain rod.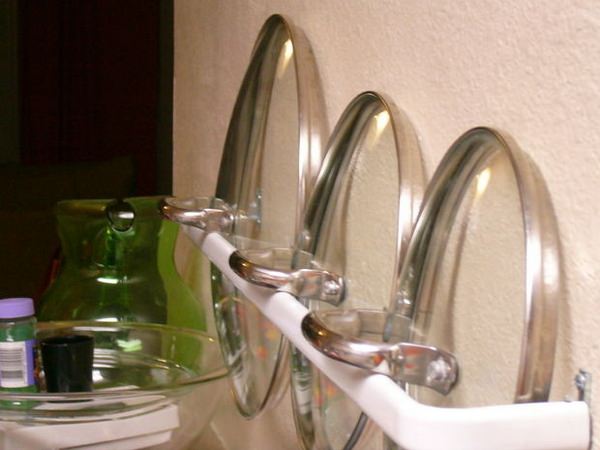 Inspired by Julia Child: Keep your utensils in order with a pegboard.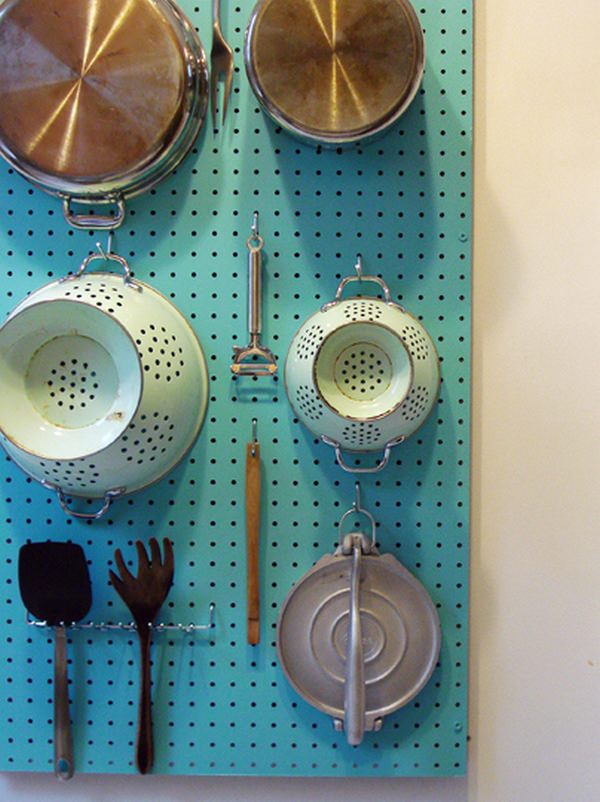 Use a narrow rolling cart for extra storage and easy accessibility.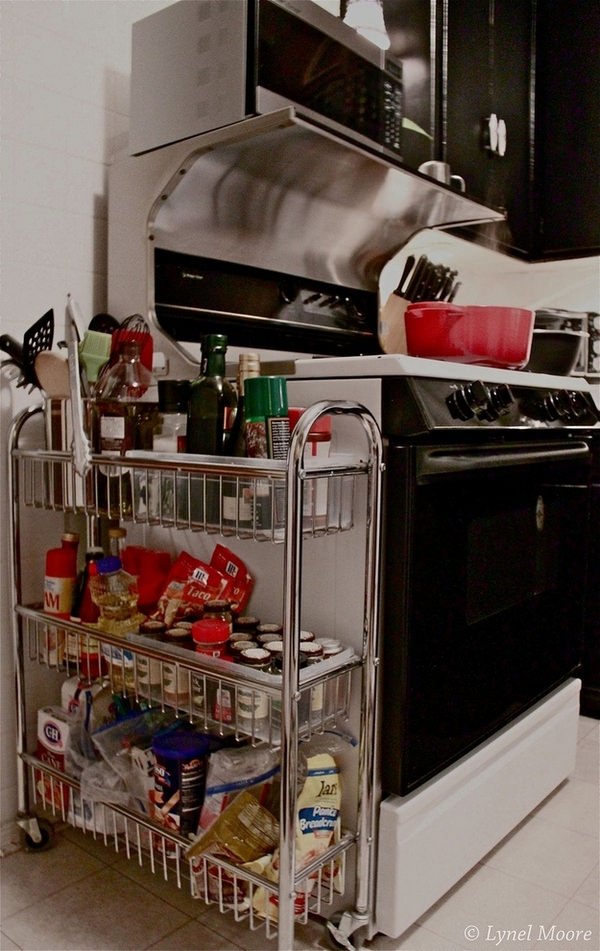 Keep your measurements organized with chalkboard paint.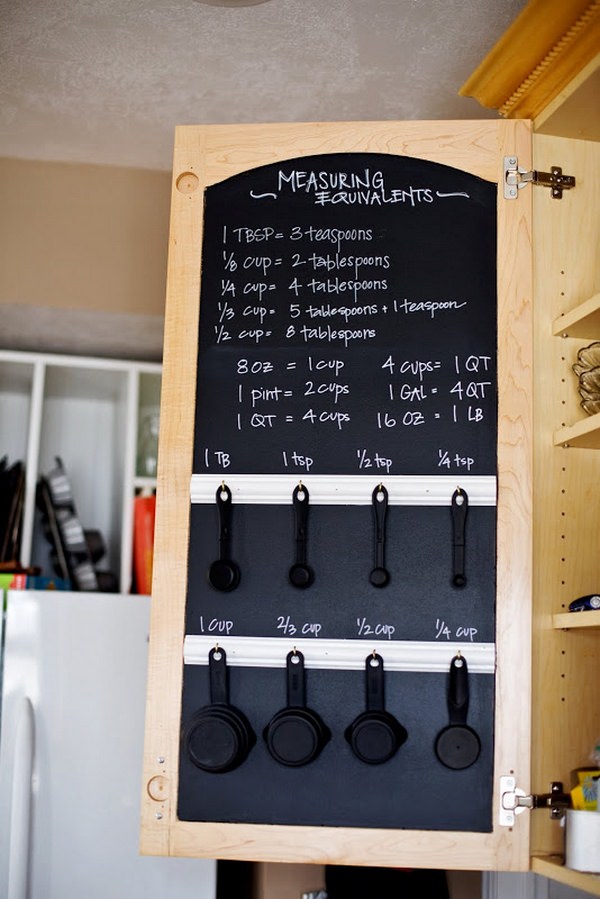 Create a filing system for your cutting boards and bakeware.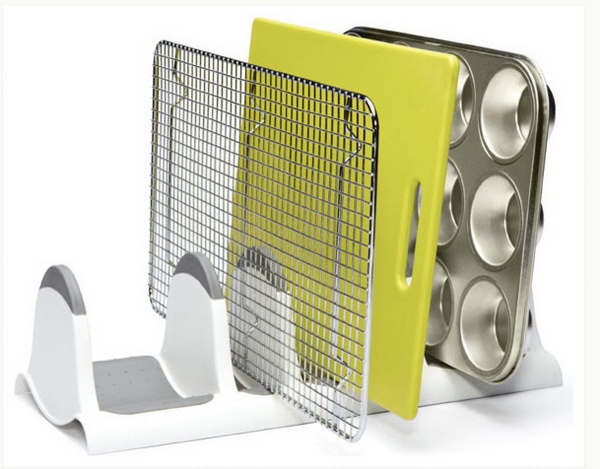 Install a fold down table for extra counter space or a temporary eating corner.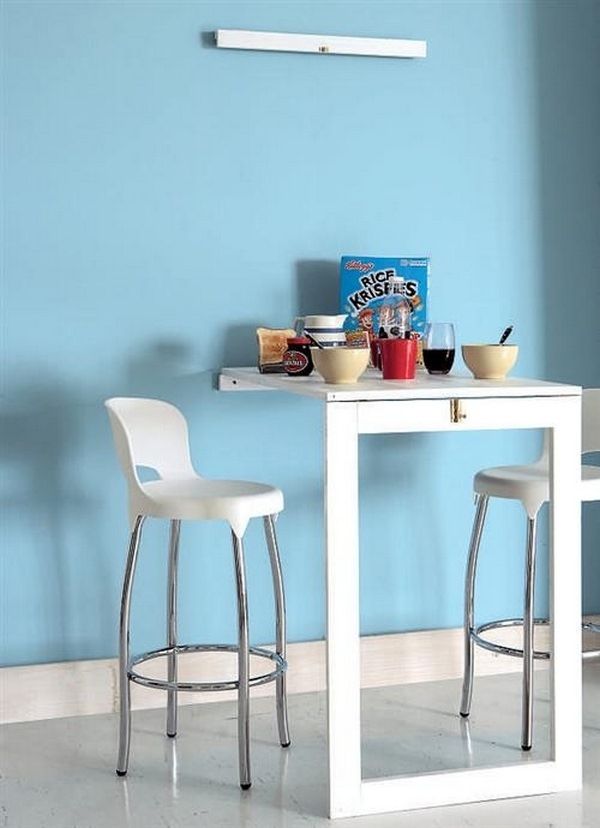 Accentuate a dining corner with colorful pinboards and line the area below the ceiling with storage shelves.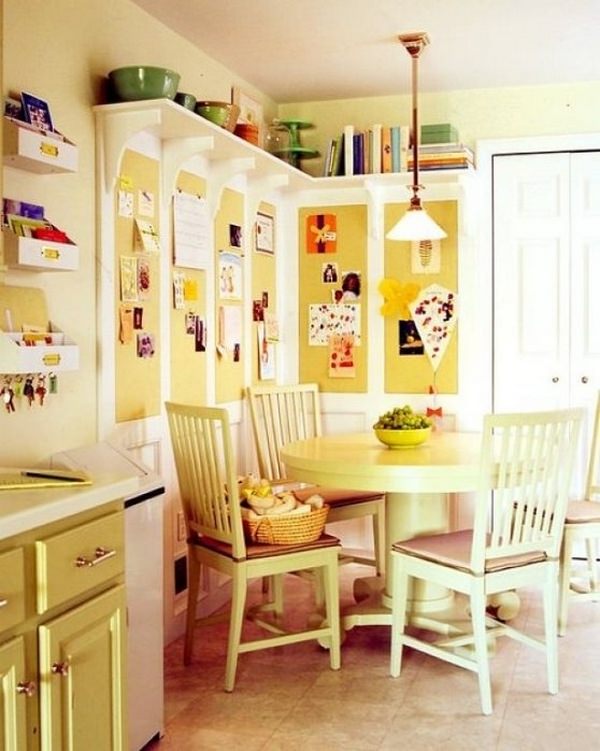 If you lack cabinet space, you can install shelves for added storage space.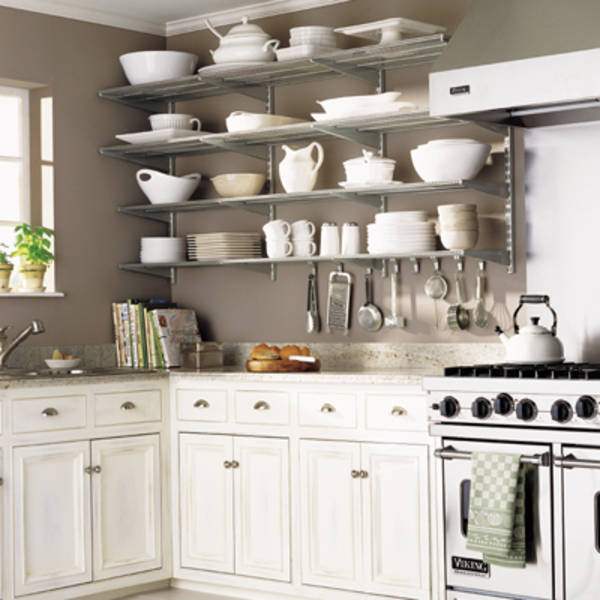 h/t: crazyfood