You might argue that one of the best ways to see the USA is to cruise around in a Chevrolet. Although that is always appealing, traveling by rail will give you the opportunity to take in sights, the interstate doesn't deliver. Seeing the country by train will also allow you to loosen your grip on the steering wheel for a change, and free up your hands for a cocktail instead! As opposed to keeping your gaze fixed on the road, a train ride - the following three in particular - will allow you to admire the scenic routes from start to finish.
These incredible Amtrak adventures all boast beginning and end point in cities that are certainly worth exploring. Along the way, the views may be more than enough for some, but some of the train rides are quite long, so we've suggested a couple of stops worth checking out.
For ticket details, check out the planner on amtrak.com.
1. The Weekend Getaway: From San Luis Obispo to San Diego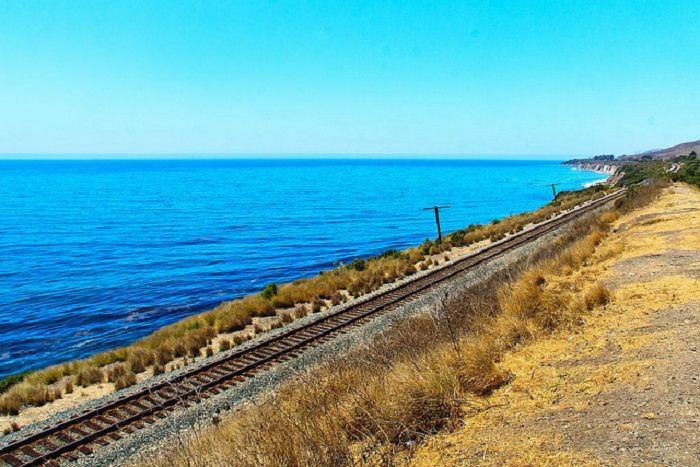 Train ride from San Luis Obispo source: Flickr.com, Rian Castillo
This incredible train ride traces Southern California's coast - it's so close to the shore, you may feel as if you are cruising on the beach. Expect stunning views all year long.
Time: The full run takes about nine hours.
On Board: The journey begins at the route's northern depot, San Luis Obispo. For exceptional ocean views, claim a spot on the western side of the train. You may also want to upgrade to business class for an extra $30 or so, to guarantee a plush recliner.
Make a Stop: About seven hours into the trip, hop off at San Juan Capistrano and wander the ruins of the town's most famous Spanish mission.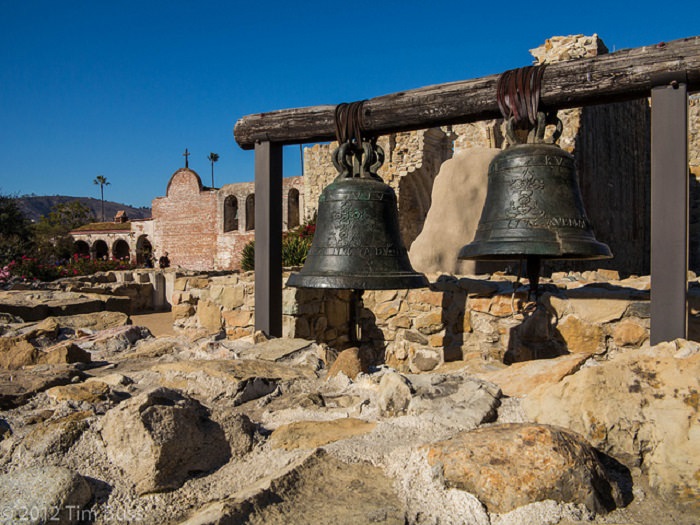 San Juan Capistrano Source: Flickr.com, Tim Buss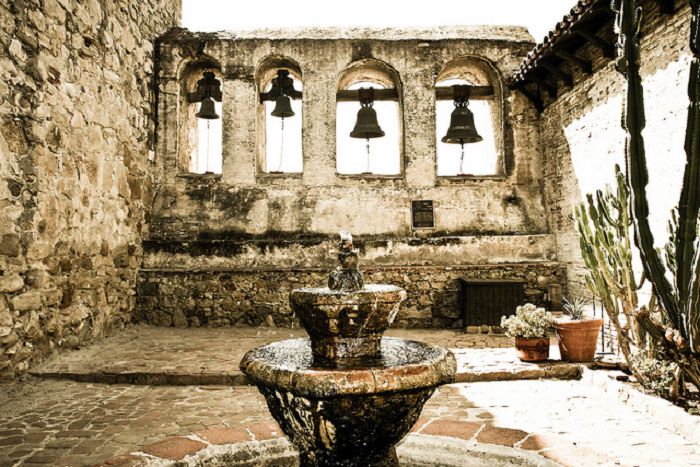 Fountain and bells at Mission San Juan Capistrano Source: Flickr.com, Sharon Mollerus
If you love all things vintage, be sure to check out the Old Barn Antiques, a 10,000-sq foot space packed with everything from advertising signs to Victorian flatware. Then treat yourself to a spicy crab-cake salad at The Ramos House Cafe, before boarding the train and carrying on with your journey.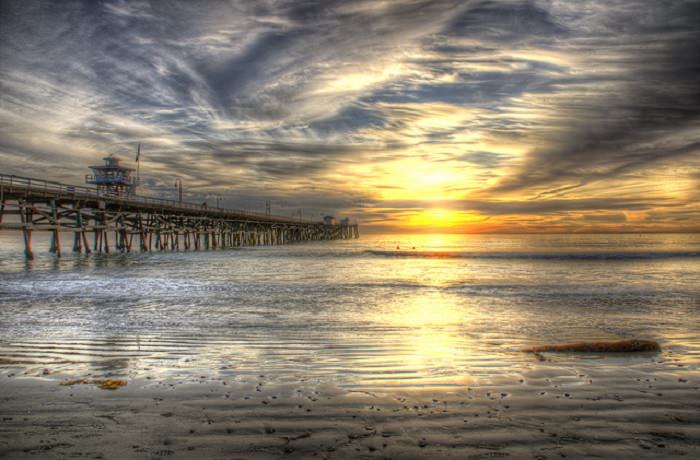 Clemente Sunset Source: Flickr.com, Neil Kremer
Hop back on the train for another 10 minutes before stopping at San Clemente - the station is right at the pier, and is the perfect spot to take in a sunset, or sneak in a swim. Spend the night here at any one of the bed-and-breakfasts in the area, and finish off your journey the next day in San Diego, which is only 80 minutes away.
2. The Day Trip: Manhattan to Hudson, New York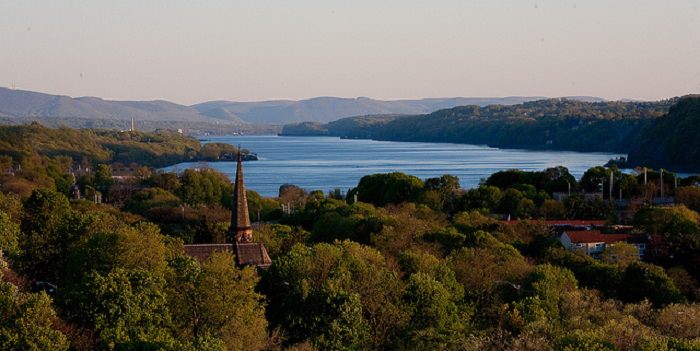 The Hudson River Source: Flickr.com, Esther Lee
This train ride runs on the east bank of the Hudson River. To make the most of some stunning views and enjoy plenty of eye-catching foliage, plan your trip for October.
Time: A full run takes two hours.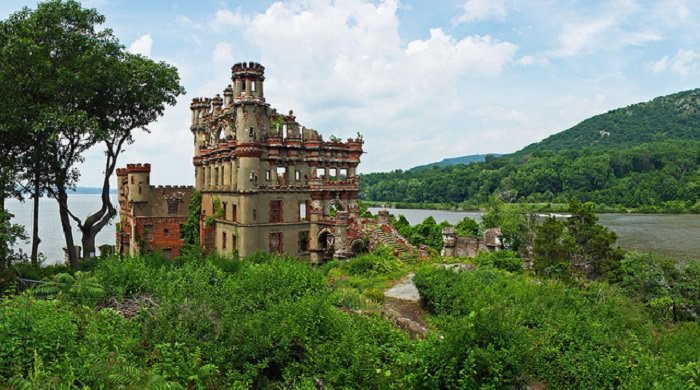 The Bannerman Castle Source: Flickr.com, H.L.I.T
On Board: Make the most of the day ahead. Leave New York City's Penn Station at around 10am and score a seat on the train's western side. An hour into the journey, be sure to keep an eye out for the Bannerman Castle - while it may look like something out of a fairytale, the castle is actually an abandoned military munitions storehouse.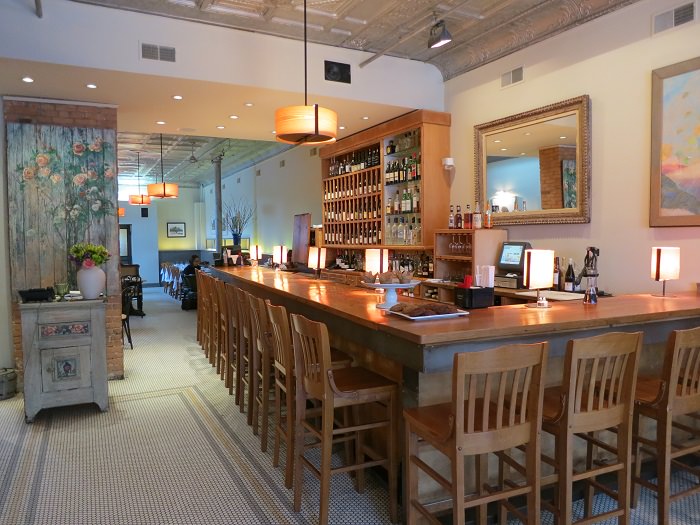 Swoon Kitchenbar Source: allandsundryblog.com
Make a Stop: Just in time for lunch, make a stop at Hudson. Though there are many eateries in the area, Swoon Kitchenbar sources its ingredients from local farms. Their braised-short rib panini topped with caramelized onions and pickled chilies is mouth-watering.
After lunch, be sure to check out one of the many antique shops, there are about 50 in the area and one of the outlets, Red Chair (my personal favorite), carries a moderately priced selection of old hotel silver, French linens and other treasures.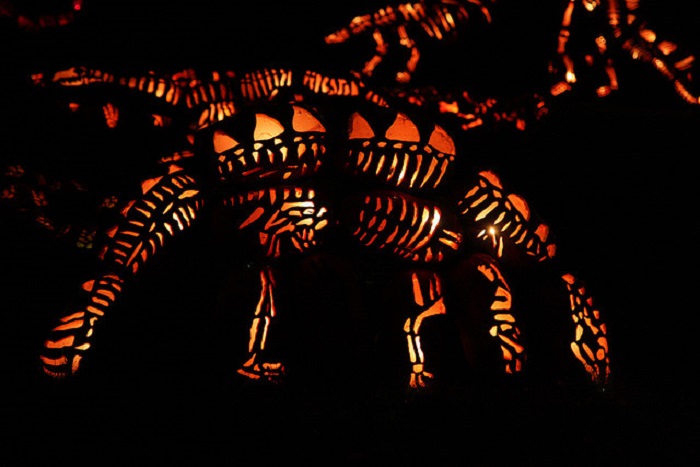 Great Jack O'Lantern Blaze Source: Flickr.com, Samantha Chapnick
On your way back to Manhattan, hop off at Croton-Harmon and head to Van Cortlandt Manor, a 1732 landmark that hosts the Great Jack O'Lantern Blaze - a display of more than 5,000 elaborately carved pumpkins. To avoid disappointment, buy your ticket early, online.
3. The Week-Long Vacation: Mississippi, Northern Plains, Mount Hood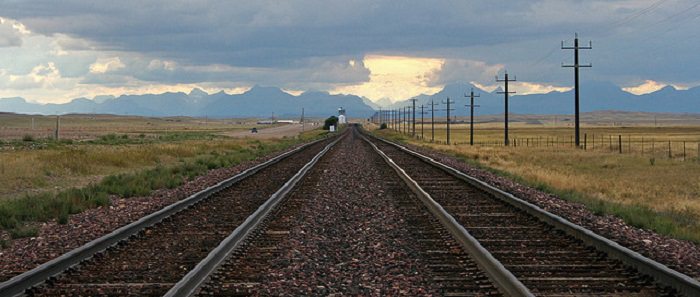 Route to Glacier Northern Plains Source: Flickr. com, Bradley Davis
This train ride will allow you to see the best of the US. The journey trails along the mighty Mississippi, the Northern Plains and Mount Hood. Plan your trip for the summer season to enjoy the lushest scenery imaginable.
Time: The full train ride take 46 hours.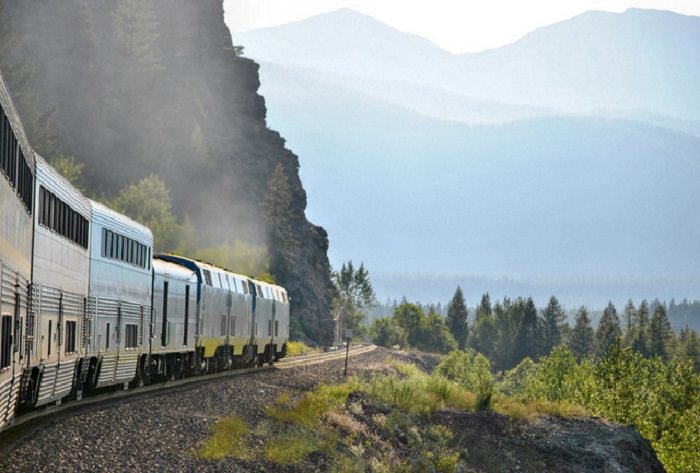 Amtrak 'Empire Builder' heading towards West Glacier Station Montana Source: Flickr.com, Loco Steve
On Board: With regards to seating - views are spectacular from both sides of the train, but we suggest you book the Superliner Bedroom. Though it costs a litte more, forking out the extra cash will ensure a comfortable train journey. The space is a little small, but it does offer a sofa, a chair, two foldout beds and a private bathroom with shower. Meals are also included in the price.
Along the way, you will happen upon a huge array of eye-popping scenic sights. The Empire Builder guide on trainweb.com offers tons of information about what you'll see and when you'll see it. Be sure to keep your eyes peeled for the Camp Douglas' striated sandstone rock formations 3.5 hours into your journey.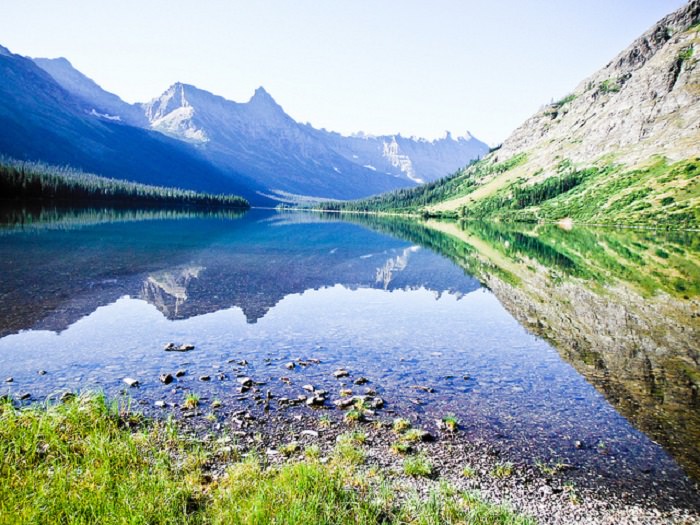 Breathtaking Glacier National Park Source: Flickr.com, Chris
Make a stop: Fit Montana's breathtaking Glacier National Park into your itinerary. In fact, you may want to plan on spending a couple of nights here too, particularly if you're more inclined to an adventurous holiday - the Glacier is home to 700 miles of walking trails.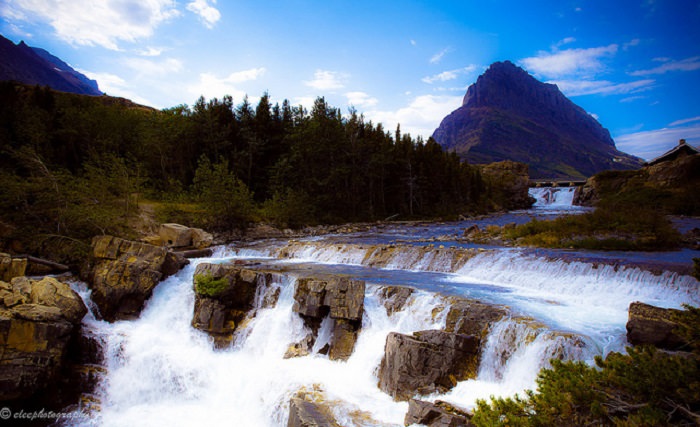 Swiftcurrent Falls, Glacier National Park Source: Flickr.com, Esther Lee
After soaking up the natural scenery in the area, hop back on the train to Portland, admiring the Colombia River Gorge as you roll.
H/T: countryliving.com