Pets dressed up in costumes will always be cute to look at... but pets wearing bridal or grooms wear? Now that is something you're not going to want to miss. Check out our favorite animal-wedding pics collection.
1. The purrfect couple.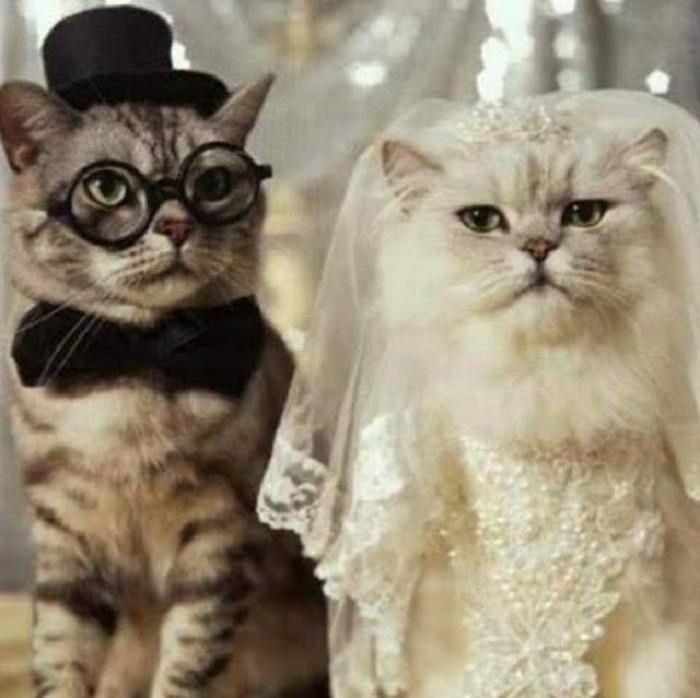 Source: bizarreup.persiangig.com
2. Let's cut the cake already!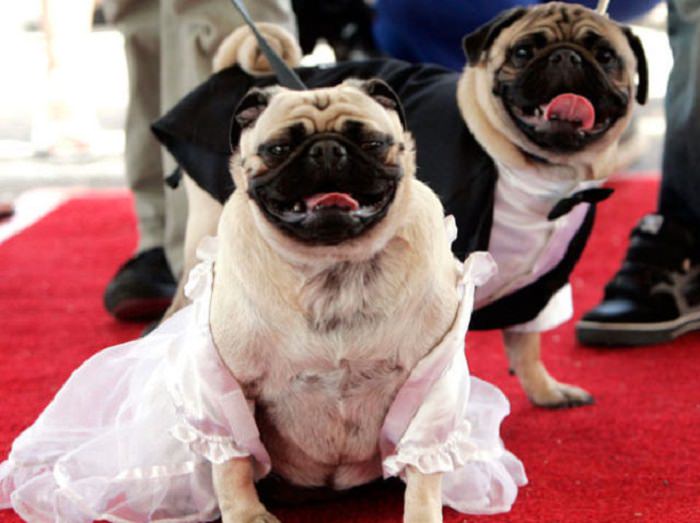 Source: fuzzfeed.com
3. 10 years from now... this is a pic I will most certainly regret.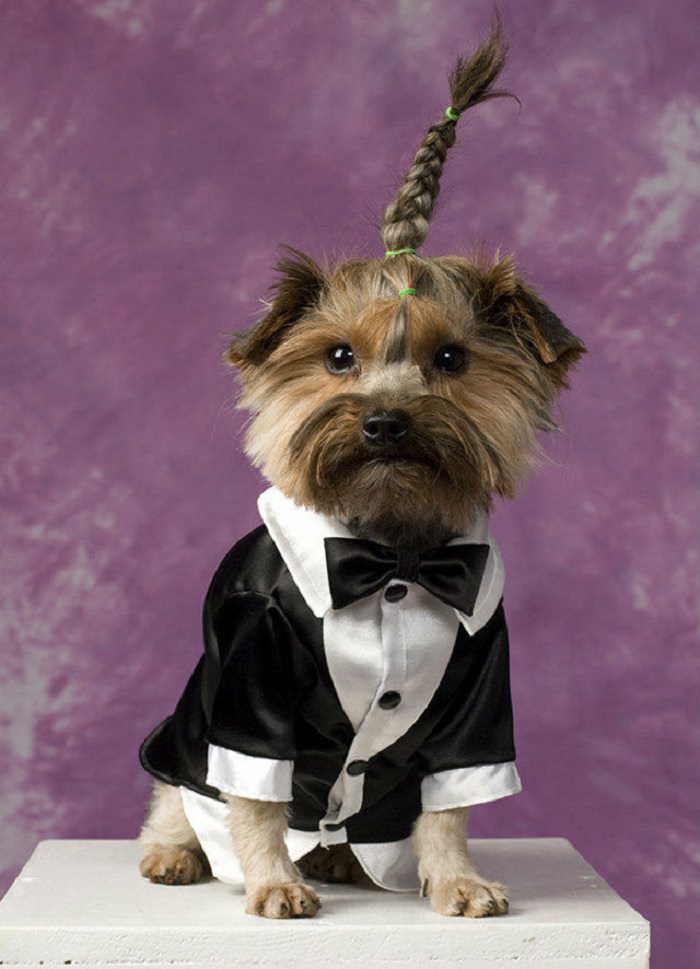 Source: image.doglike.com
4. As the saying goes... opposites attract.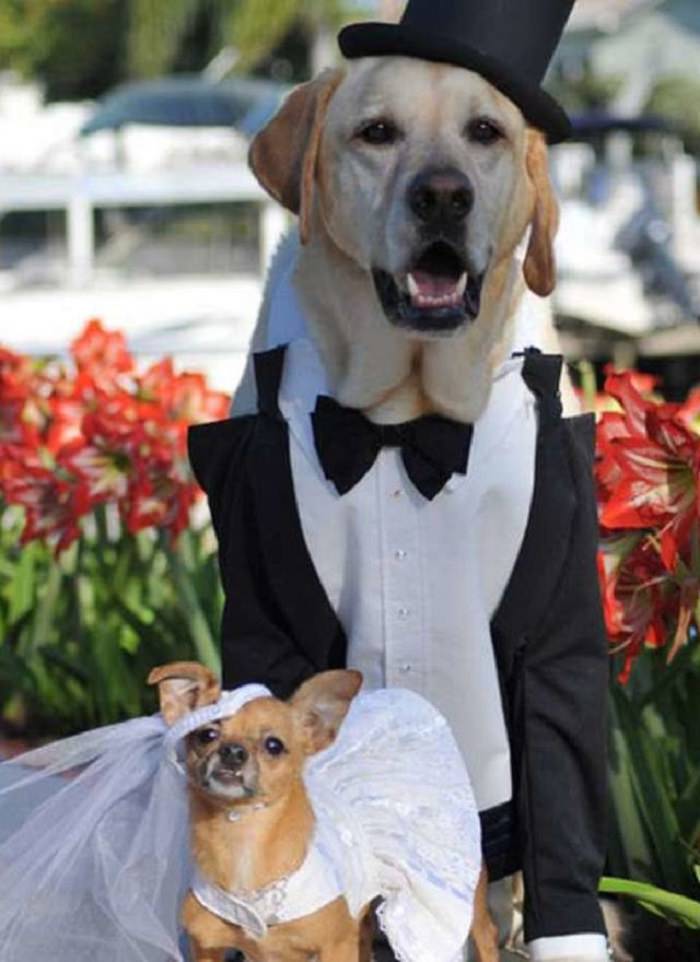 Source: wedding.event-group.ru

5. I had been monkeying around for years until I met this lovely woman.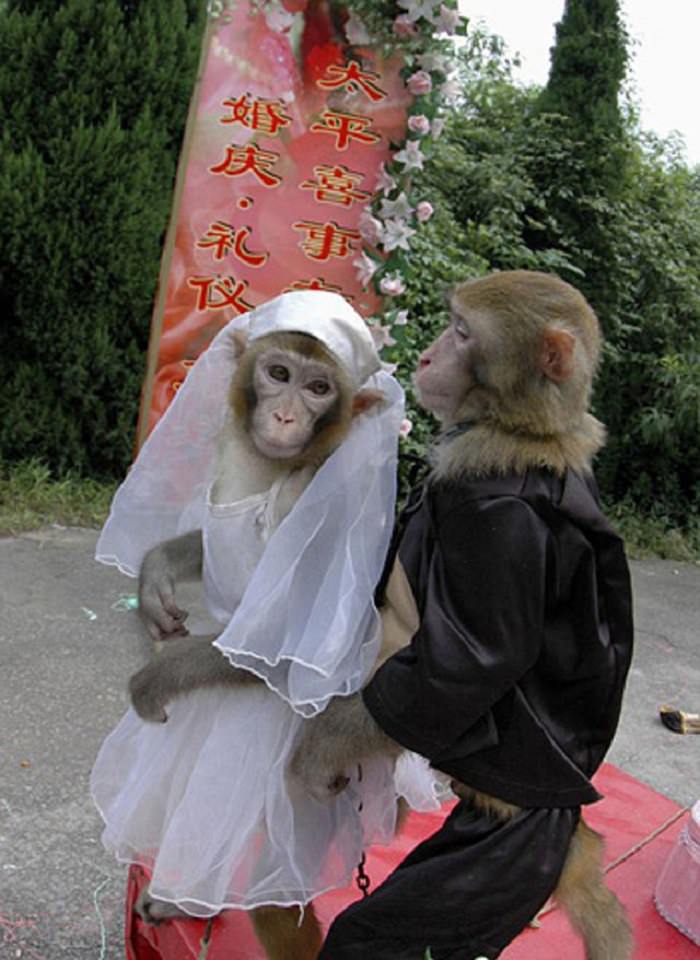 Source: popara.mk
6. We may be a tad too young... but we don't care.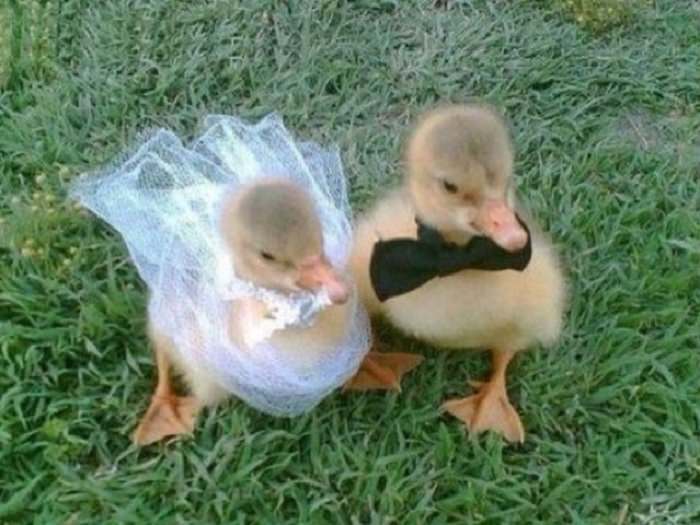 Source: o14608526.r26.cf2.rackcdn.com
7. Yep... anything is Pawssible!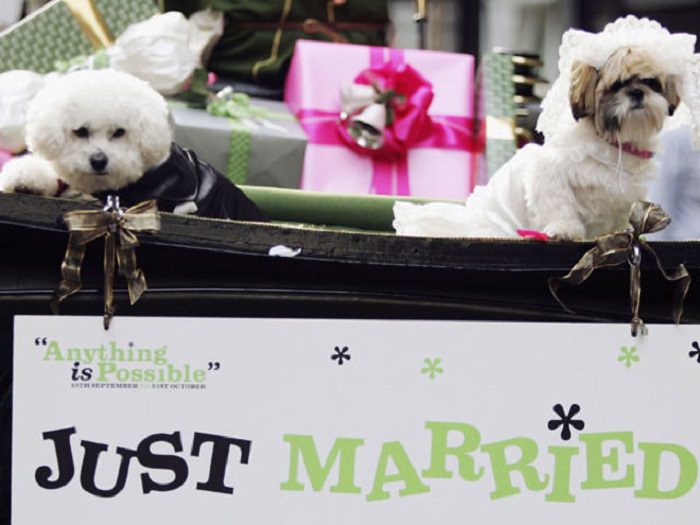 Source: blogs.discovery.com
8. Do you promise to woof each other till death do you part?
9. You may now lick the bride.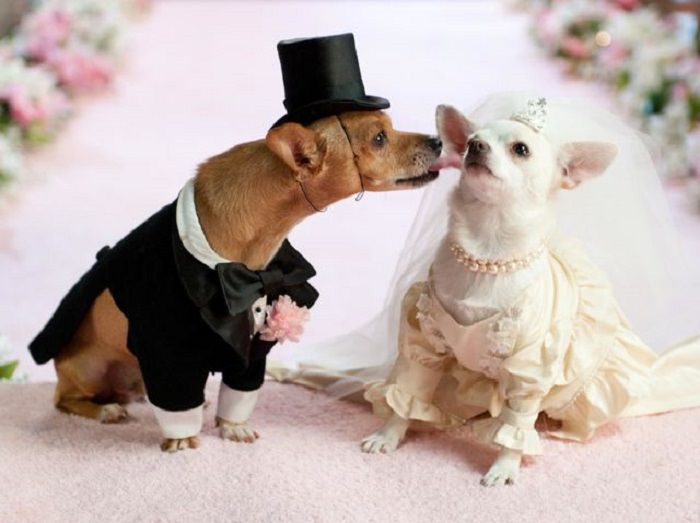 Source: tailoredfitfilms.com
10. Don't I look lovely?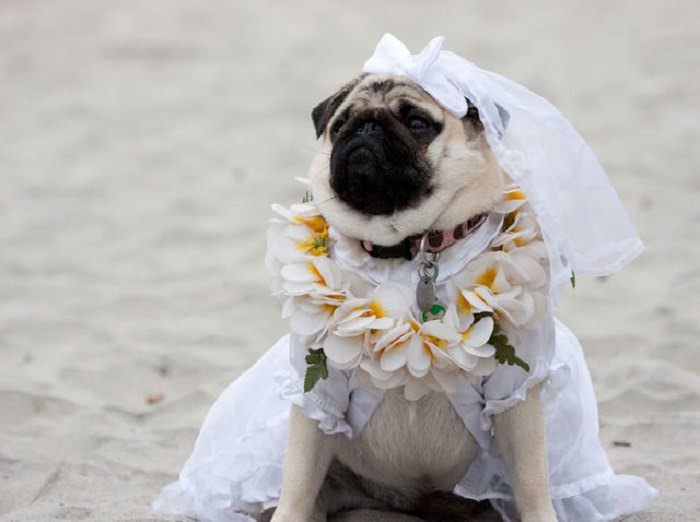 Source: www.lovethesepics.com
11. The bunnymoon is the best part of a wedding!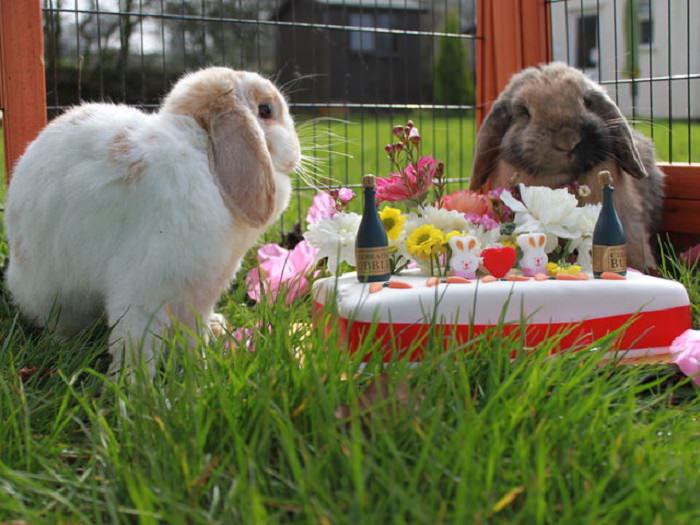 Source: pressdispensary.co.uk
Bring joy to others. Share this post
h/t: distractify.com