Most of us think that our body language is only a representation of our internal world, but surprisingly, it is a two-way street. Psychological studies claim that certain physical positions help us boost our confidence, improve our cognitive functions, and even make us happy. The best part of knowing this is that all that it requires from you is to simply assume these poses. Here are the 9 poses and actions that will improve your emotional wellbeing and your daily productivity.
1. Assume a "Power Pose" to boost your confidence
If you want to feel more confident, assume a "power pose" and you'll notice the difference. You'll often notice confident people in poses such as sitting with their legs spread and their hands at their sides, or leaning back with their hands behind their head. Researchers have found that when people stand or sit in an empowering pose for a minute, not only do they feel more powerful, but they have also actively raised the level of testosterone in their body. The basic idea is to take as much room as you can and feel that you're in control of your immediate environment. When you control a large space in your vicinity, your brain will get the message and boost your confidence accordingly.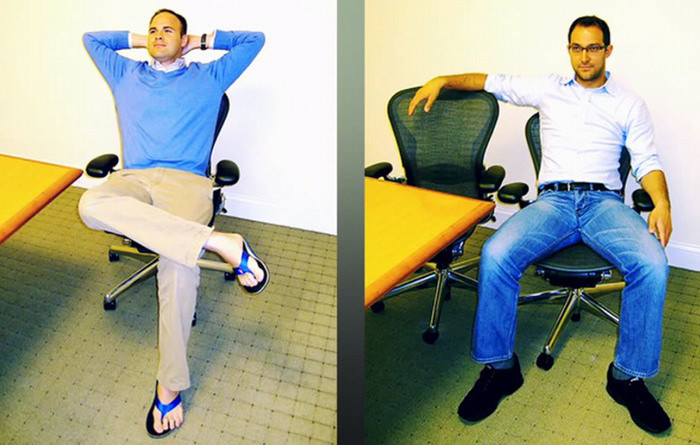 2. Flex your muscles to strengthen your willpower
It appears that flexing your muscles and working them is an efficient way to strengthen your willpower, as proven in a series of 5 studies conducted in 2011. It was found that people who flex their muscles and squeeze them can improve their pain tolerance levels, can resist tempting food, and will react in a healthier way when confronted with troubling information. If you need to boost your willpower and be able to do something you might not feel like doing, stretch and flex your muscles – it just might help.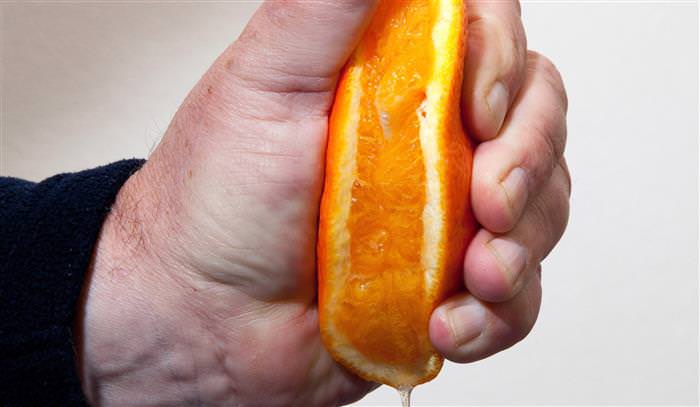 Source
3. Cross your arms for better perseverance
Are you facing a problem and feel stuck? You just might be able to find a solution by crossing your arms. In a 2008 study, researchers found that people who crossed their arms while solving a series of difficult riddles managed to solve twice as many compared to people who did not cross their arms. The test subject's perseverance helped them get better results, showing that perseverance does indeed pay off.

Source
4. Lie on your back to improve your comprehension
If crossing your arms isn't cutting it, try lying down and thinking of a solution. In 2005, a study found that solving riddles while lying on your back will help you reach the right solution faster. It appears that lying down helps you think "outside the box" and reach a more creative solution faster.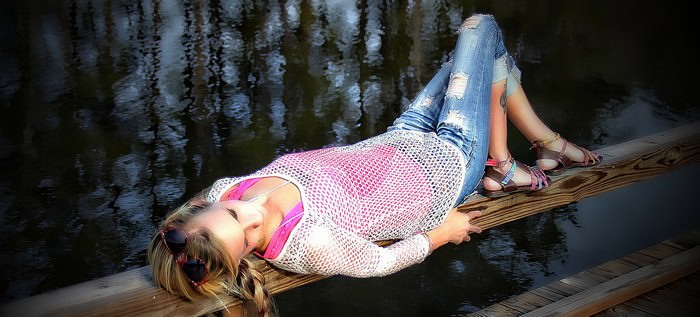 5. Take a nap for an overall boost
If you're lying down, might as well grab some shut-eye for a few minutes. Just be sure not to sleep too much – a nap longer than 30 minutes can actually reduce your performance. In 2005, a study found that a 10-30 minute nap will improve your overall functions in the following 125-155 minutes. Supposedly, the most effective nap is a 10-minute one, but even a 5-minute nap can help boost your performance for about 60-75 minutes.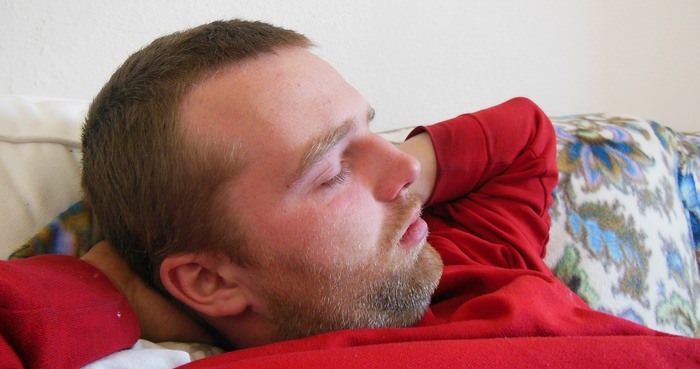 6. Hand gestures make you more convincing
We often use our hands to communicate, but the way we use them has much more influence than you'd think. A study from 2008 found that moving your hands while you speak helps convey a much more compelling message versus speaking without moving your hands. By moving your hands, you make your words more comprehensible. For example - if you're telling a story about your past, point to your back and notice how listeners become more attentive. Your body knows how to convey your message, just let your hands move on their own.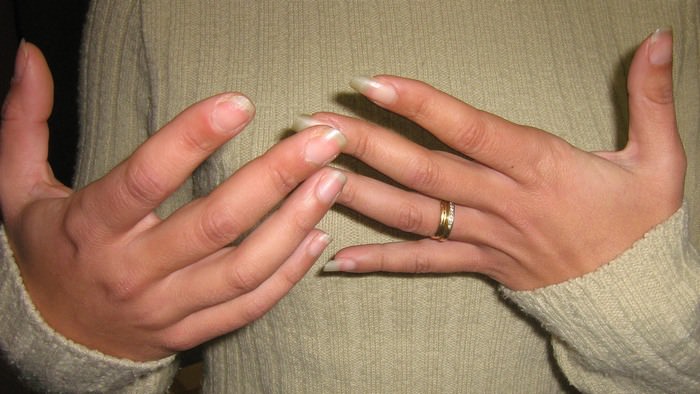 Source
7. Hand gestures also help you understand better
Hand gestures aren't only good for convincing others; they can also help us think and see things in a more "physical" way. A study conducted on children in the U.S. found that children who were encouraged to use hand gestures while studying math showed greater comprehension of the material when compared to children who were encouraged to use words. It appears that it is easier for us to think with our hands, rather than our words.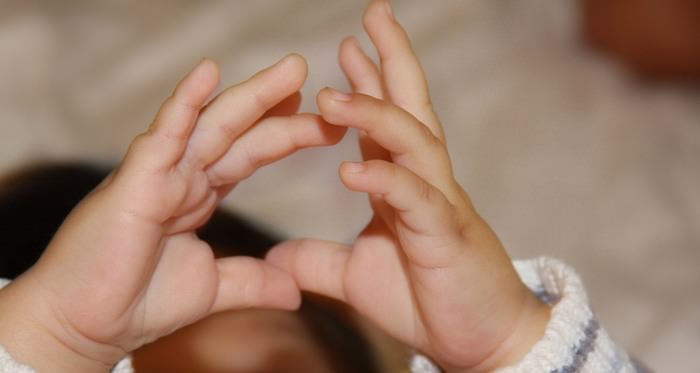 Source
8. Smiles to be happy
It sounds like the opposite of how it should work, but it really is that simple. By flexing your facial muscles and putting a smile on your face (even if it's not real) – you can make yourself happier. A 1988 study found that when test subjects held a pen with their mouths in a way that made their lip muscles work in a similar way to when you smile, enjoyed themselves and laughed more while watching cartoons, when compared with the control group, whose participants did not exert any action on their lips. Remember: If you're having a bad day, or you're just feeling down – make yourself smile.

9. Imitate others to understand their feelings
If you want to understand someone better, try imitating their behavior. Some people do it naturally without realizing and are generally more empathic. Imitate an accent, gestures, and facial expressions to give your body a better understanding of what the person in front of you is going through. This is a technique actors employ since imitation is the best way to experience another person's emotions. However, avoid doing it to that person's face, because imitating someone can at times be interpreted as a threat.
Finally, imitation may also help you understand what they're thinking, not just feeling. In 2010, participants in a study said that it was easier for them to decipher an unfamiliar accent by trying to imitate it themselves. There are other studies that go even further and suggest that imitation allows us to predict the actions the person we're imitating will take.

Many of the studies in this article support the Embodied Cognition Theory, which claims that we don't only think with our brain, but rather with our whole body. Our consciousness is not limited to our mind, but connected to our entire body, and reacts to external stimuli. As life becomes more virtual and displayed on computer screens of various sizes, we have to remind ourselves that the connection between our brain and our body is a two-way street, so we have to use our bodies to maximize our brain usage. Be aware of the power of your body in controlling your thoughts, feelings, and mind, and try to use it to its fullest potential.