There are many tips, tricks, and shortcuts we can use when cleaning our home. This time, we'll show you our 15 favorite tips for the bathroom. Some of these are so obvious, you're going to laugh at yourself for not thinking of it first.
1. Get a second shower rod
A second rod can be used to hang accessories and toiletries, giving you more room for both yourself and your stuff.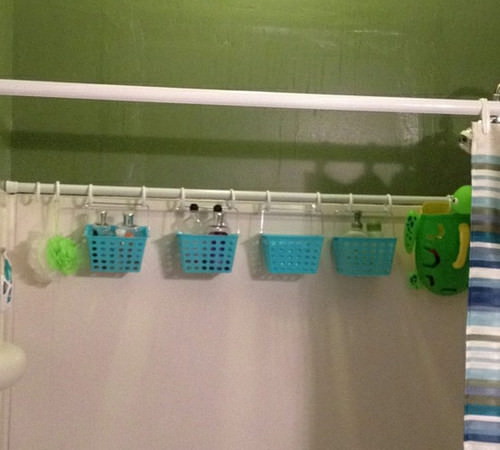 Source
2. Keep your shower cleaner
If you keep your shower curtain or door in the center of the shower, it will remain cleaner thanks to the improved airflow.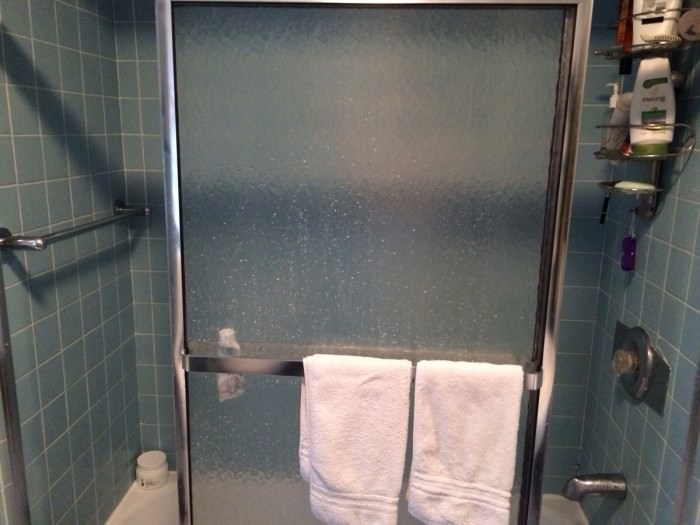 Source
3. Keep shower/bath curtains at bay
If your shower or bath curtains refuse to stay put and keep sticking to you while you shower, use a couple of shampoo bottles as weights.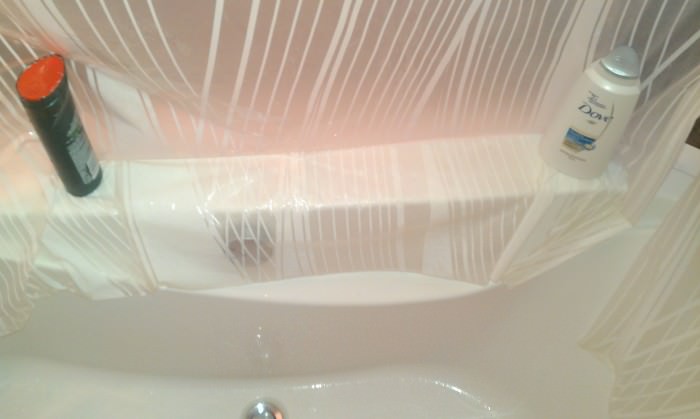 Source
4. Clean your showerhead without any effort
The easiest way to clean plaque and other buildup in your shower head is to grab a ziploc bag, fill it half-way with strong vinegar, wrap it around the showerhead, making sure it is submerged all the way in the vinegar, and let it sit there for the night. Don't forget to flush the shower once you're done.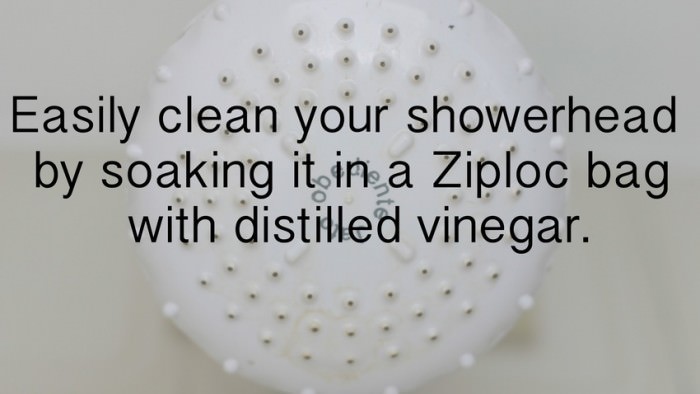 Source
5. Power-scrub your shower or bath
No one likes scrubbing tiles and bathtubs, so grab a drill, attach a scrubber to the tip, and scrub away without putting in too much elbow grease.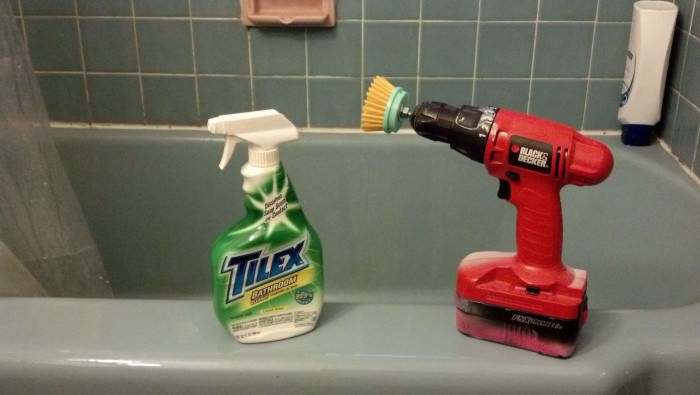 Source
6. No more soap scum
If you hate soap scum, you'll be happy to learn that dryer sheets are perfect for removing it from shower doors.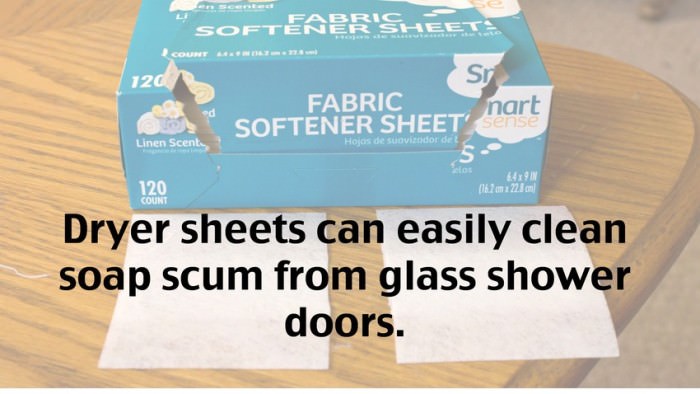 Source
7. Defog your mirror
If you like shaving in the shower, but your mirror gets too foggy – use shaving cream and spread it over the mirror's surface, then wipe it off. No more fogginess.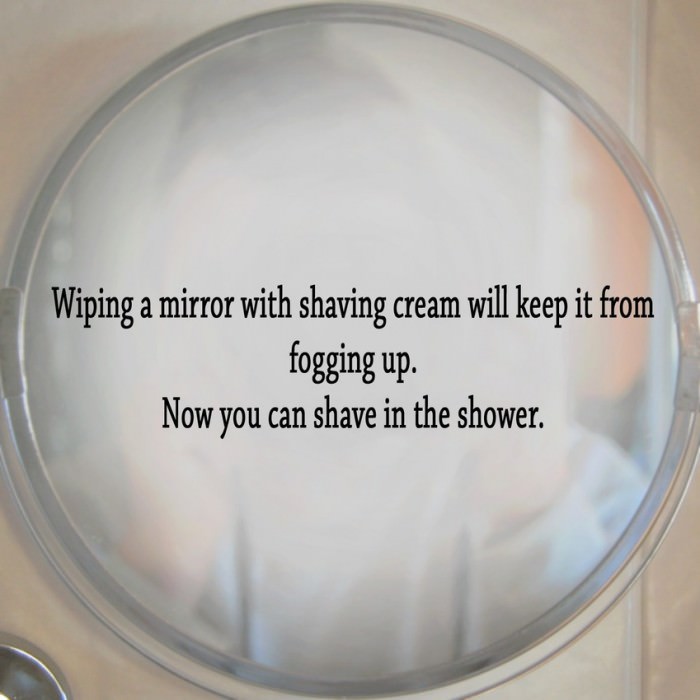 Source
8. Remove wrinkles without ironing
If your clothes could use a good ironing, hang them in the shower room while you shower and let the steam do the ironing for you.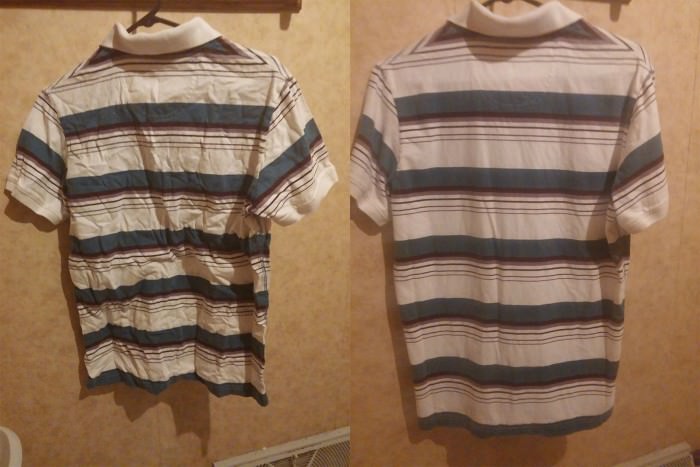 Source
9. Keep nail clippings stationary
Hate it when these darn things fly around? Clip them after the shower – they'll be softer and won't fly off.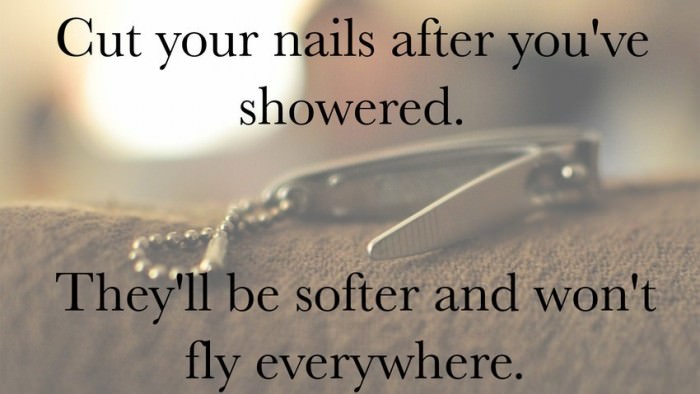 Source
10. Sharpen your razor
If your razor blades are dull and you can't get a new one, run it a few times on an old pair of jeans to hone the edges.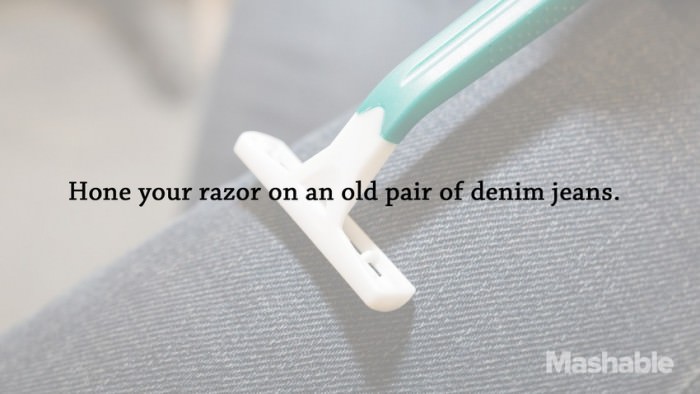 Source
11. No more shaving cream rust
If you hate the rust stains shaving cream dispensers leave in your shower after a while, store them on their heads (it's made of plastic and won't stain).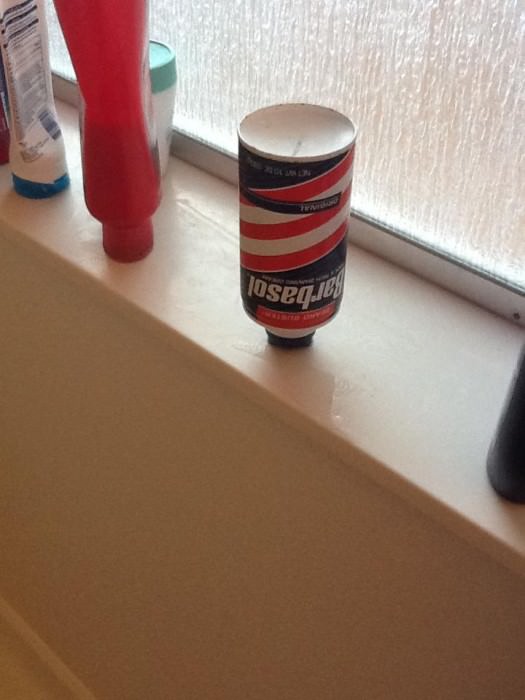 Source
12. Reading in the bath
If you love reading in the bath, but are worried your e-reader (Nook/Kindle) will get wet – seal it in a ziplock bag. Make sure you get all the air out, and you can enjoy your new books in peace.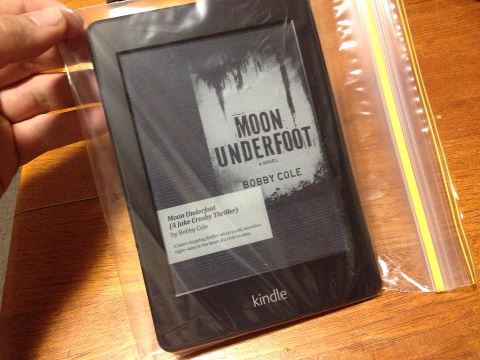 Source
13. Better Volume
If you use your phone to play music while you're in the shower, you can place it in the sink for volume amplification. The sink will serve as a loudspeaker, allowing you to enjoy your music.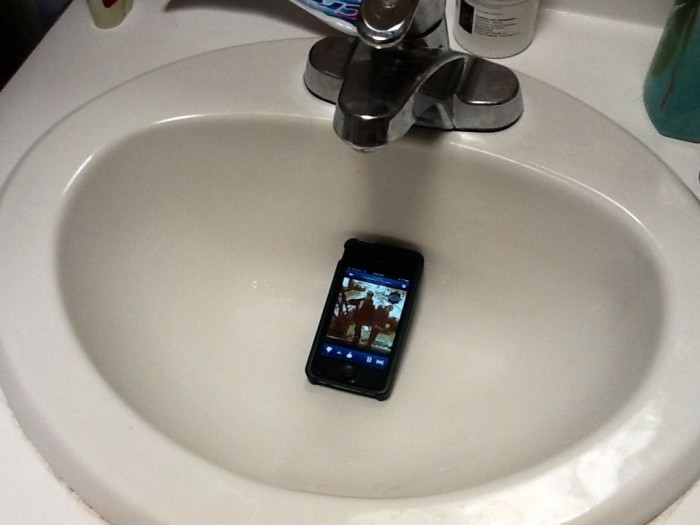 Source
14. Organize your bobby pins
Stick a magnet strip to the inside of your cabinet door and use it to keep all your bobby pins in one place.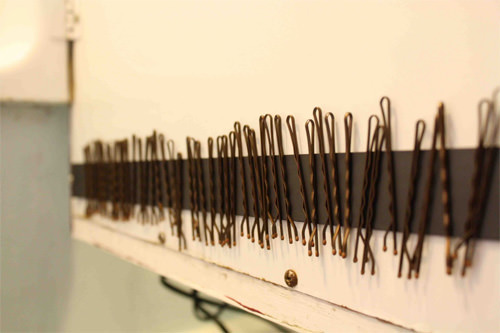 Source
15. No more auto flushing
If you hate it when public toilets flush automatically, especially while you're still using them, then use a piece of toilet paper to cover the proximity sensor. The mechanism will think you're still there, and you won't be interrupted by constant flushing.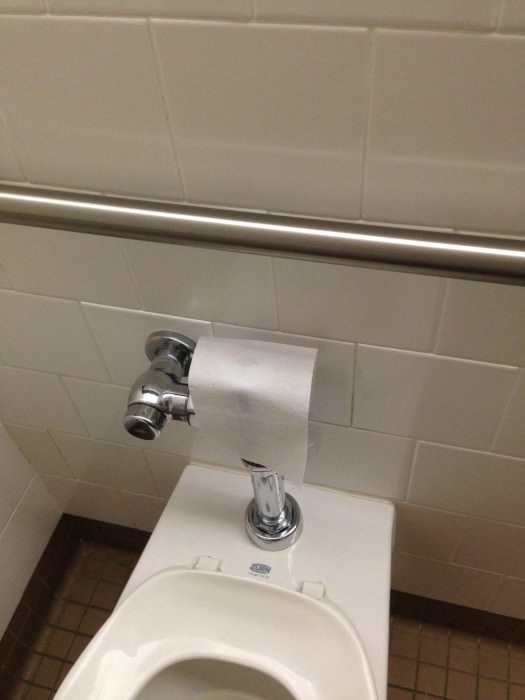 Source
Do you have any cleaning tips and tricks?
Let us know in the comments.
H/T: livingino.com