If you're often looking for a delicious treat between meals, an appetizer or side dish for a dinner party, or if you're simply a lover of cheese and garlic - you might be tempted to try out these mouth-watering cheese-stuffed snacks. Buttery garlic crescent rolls are so easy to make and quick to whip up, plus they're perfect to indulge in and add to your favorite savory meal. Having guests over without much warning? The preparation for this lip-smacking treat will only take 20 minutes of your time!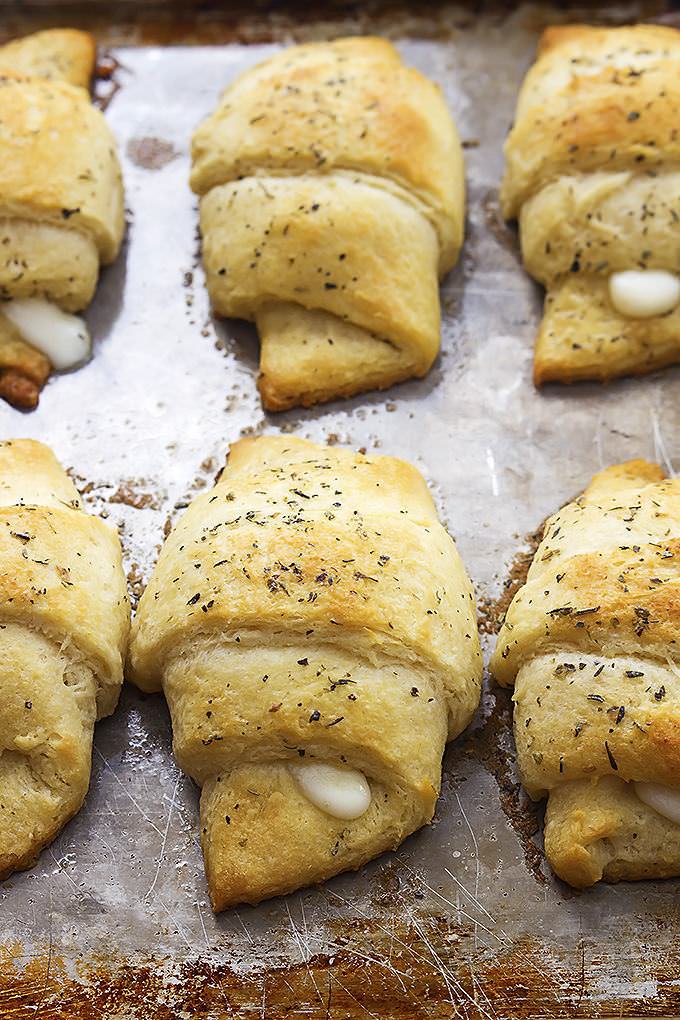 The crescent rolls are basically made up the of cheese, garlic, butter and bread - the combination of which will delight your senses. Spoil yourself with a warm, crispy bite of puffy bread bursting with garlic flavor, as melted mozzarella cheese oozes out of it, leaving you licking your fingers. It's simply an irresistible heavenly snack that can even make your ideal, juicy fill for breakfast.
Find out how you can impress your family and guests with this easy snack below.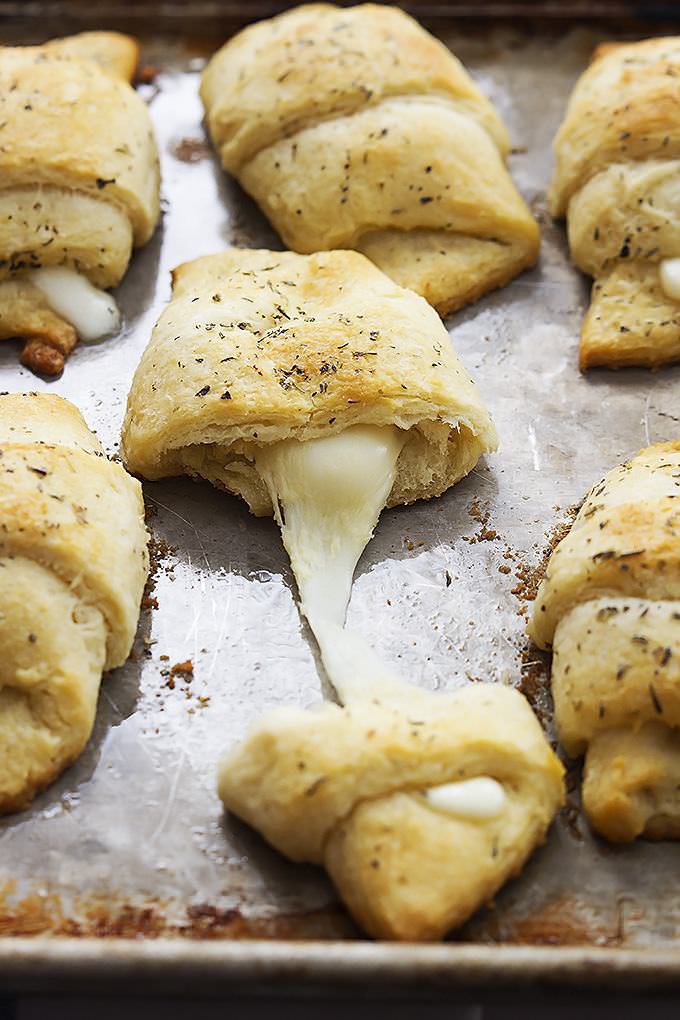 The following recipe will make 8 crescents, which means it can serve about 4-6 people. First, here's what you need to prepare:
Ingredients
---
1 package refrigerated crescent rolls (pack of 8)

4 tablespoons butter, melted

1 teaspoon Italian seasoning

1 teaspoon garlic powder

1

⁄4

teaspoon salt

4 mozzarella cheese sticks (aka: string cheese)
You only need 10 minutes of preparation time and 10 minutes of cooking time to get some gorgeous results. Follow the instructions below to prepare your delicious snack.

Instructions:
---
Preheat oven to 400. Grease a baking sheet. Cut each cheese stick in half crosswise so you now have 8 shorter cheese sticks.




Whisk together butter, Italian seasoning, garlic powder, and salt in a small bowl.




Open the package of the crescent rolls and unroll each roll on a flat, clean surface. Place a cheese stick at the wide end of each crescent roll. Roll the wide end toward the tip of the triangle. Place on the greased baking sheet.




Brush butter mixture (from step 2) over the top of each roll.




Bake crescents for 10-13 minutes until golden. Serve warm and ENJOY!