Add a spark to your romance when traveling by picking the perfect spots that offer outstanding views, unique accommodation and fantastic ambience. Book a stay at a luxurious castle, kiss in a fern grotto, dine to picturesque sunsets, and feel passionate in a waterfall setting. Adding a little adventure to your plans makes it all the more fun - you'll feel you're in another world for a while, an ideal paradise to spend time in with your beloved life partner, regain your passion and make wonderful memories.
1.
Ladera Hotel - Soufriere, St. Lucia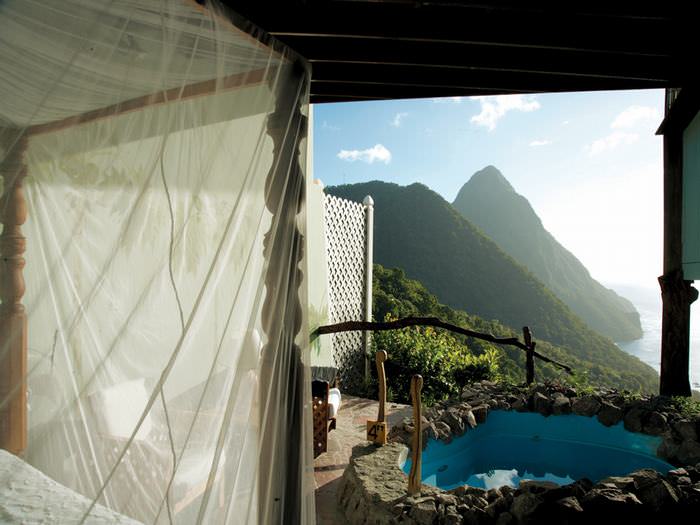 Known for its pristine beaches and its famous mountains, the island of St. Lucia is found in the eastern Caribbean, North America. If you want the utmost romantic experience, book yourself a room at the Ladera Hotel. You'll enjoy a view of the beautiful Piton mountains while you take a dip in your own private plunge pool and unwind on your four-poster bed surrounded by a surreal ambience. You wouldn't want to miss this breathtaking experience, especially if you're a nature-lover.
2. Ashford Castle - Cong, Ireland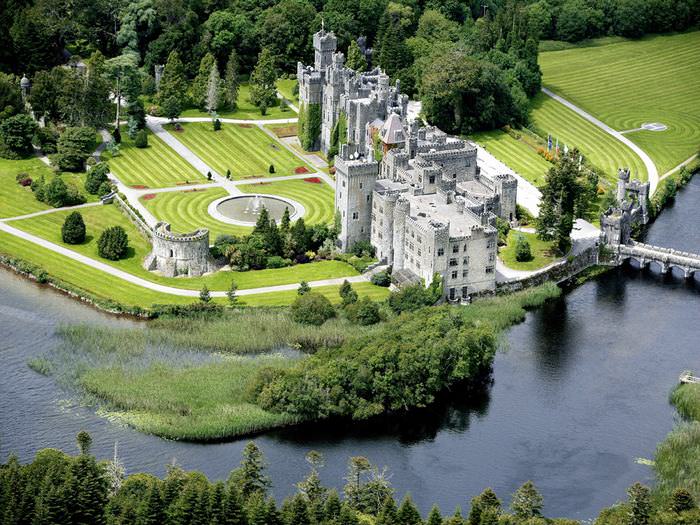 Spend a romantic few days at the medieval Ashford Castle in Cong, Ireland. Although this might not be a regular sojourn, it is definitely a privilege to be in this five-star property, which surrounds itself by endless lawns and a charming lake. Being a guest at this hotel allows you to take part in relaxing outdoor activities, including fly-fishing, golf, horseback riding, hawk flying and lake cruising. With its peaceful and rural environment, it serves as the perfect getaway for couples who just want to unwind and enjoy the luxury.
3. Qualia - Hamilton Island, Australia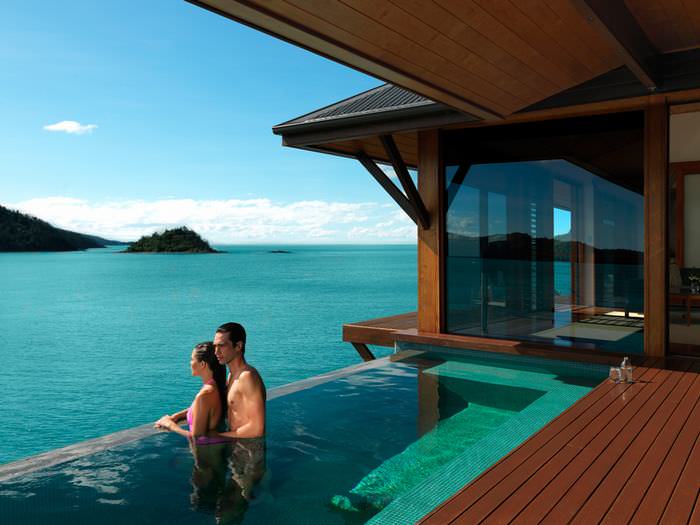 Treat yourself at the largest inhabited island of the Whitsunday Islands in Queensland, Australia. Hamilton Island is a paradise, with its gorgeous natural surroundings, the only such island in the Great Barrier Reef. Book a stay at one of the most luxurious Barrier Reef resorts, such as qualia, for a truly romantic escape. Here, you can enjoy private pavilions complete with plunge pools or dine on the deck to the stunning view of the sunset. And that's not the best part. You can even take a helicopter ride to visit the magnificent Whitehaven Beach for the ultimate vacation experience.
4. Bow Bridge - Central Park, New York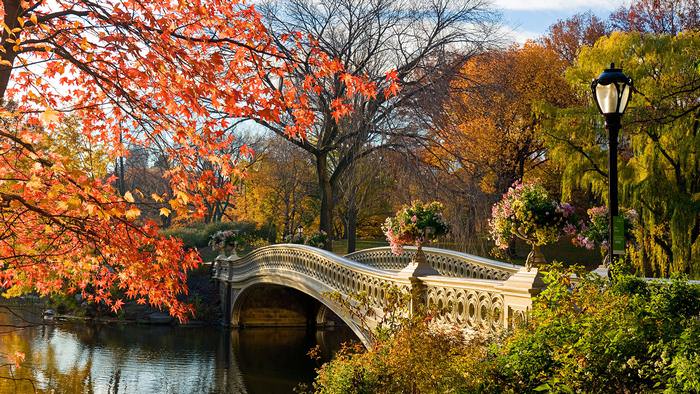 There's no way you'd say no to visiting this wonder in the middle of Central Park, New York. Stand on Bow Bridge to enjoy the tranquility of this magical place, as you listen to the birds chirping in the surrounding trees and the movement of the water from the boats as they row on the lake below you. You'll feel as if you were transported to Victorian times. This spot is so special that many people have chosen it as the location of their wedding proposal. Have a peaceful dinner at The Loeb Boathouse nearby as you watch swans drifting by on the lake and perhaps even catch the sunset.
5. Fern Grotto - Kauai, Hawaii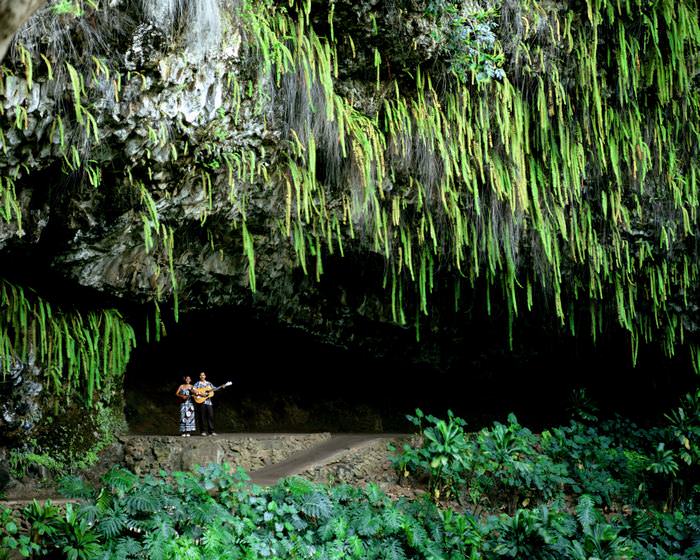 Feel the love in the Fern grotto in Wailua River State Park, from which many eye-catching natural ferns hang, giving it an especially fairy-tale-like scene. Nearby, you can hear a gentle waterfall flowing. In this grotto, one can find local musicians performing the Hawaiian Wedding Song, after which visitors are asked to kiss the person next to them. This sweet ritual is ideal for wedding proposals, which are in fact quite popular here. Unfortunately, it is no longer possible to enter the grotto itself, but a viewing platform offers the same awe-inspiring scene.
6. Puerto Mosquito - Vieques, Puerto Rico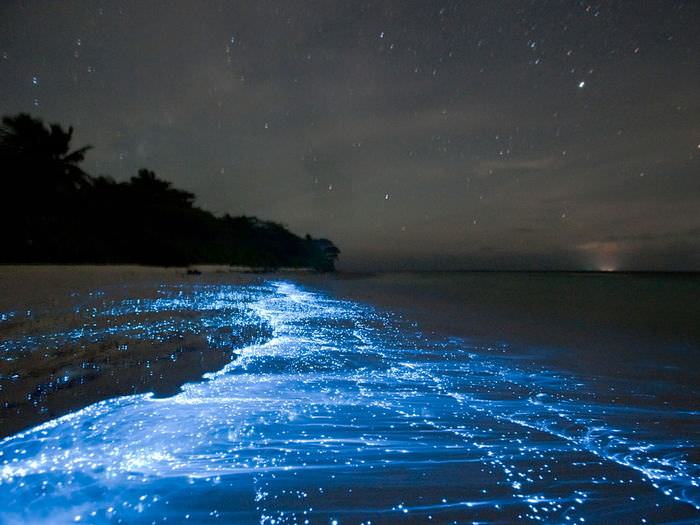 When it's dark in Puerto Mosquito, starlight isn't only above you, it's also in the sea. The water in this bay is said to be bioluminescent, a natural phenomenon that involves certain organisms lighting up and creating a magical effect that can be seen clearly throughout the night. According to the Guinness Book of World Records, this bay is officially the brightest in the world. Enjoy a spectacularly romantic moment in this spot with your other half for an experience like no other.
7. Four Seasons Hotel George V - Paris, France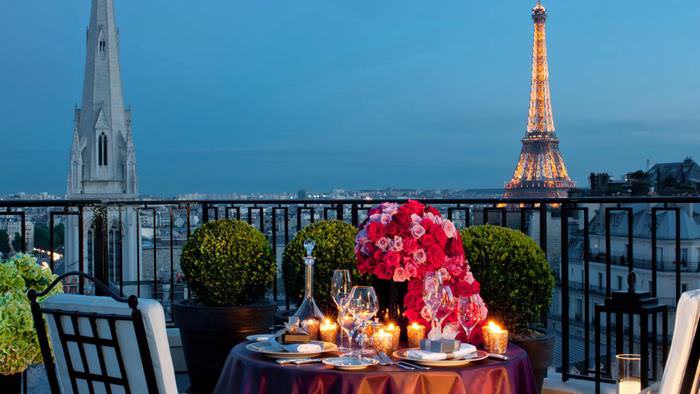 One cannot talk about the most romantic places in the world and not mention the most traditional of them all - Paris. With its quaint streets and the famous Eiffel tower in the background, this city offers a special kind of serenity that sparks the romantic soul. If you want to avoid the busy crowds of tourists at the Eiffel Tower, but still want to enjoy its view, head to the Four Seasons Hotel George V. Here you can dine to the sight of Paris' remarkable cityscape in the perfect ambience, created by the chandeliers, a grand piano and 19th-century paintings in La Galerie lounge.
8. Grotta Palazzese Hotel - Polignano A Mare, Italy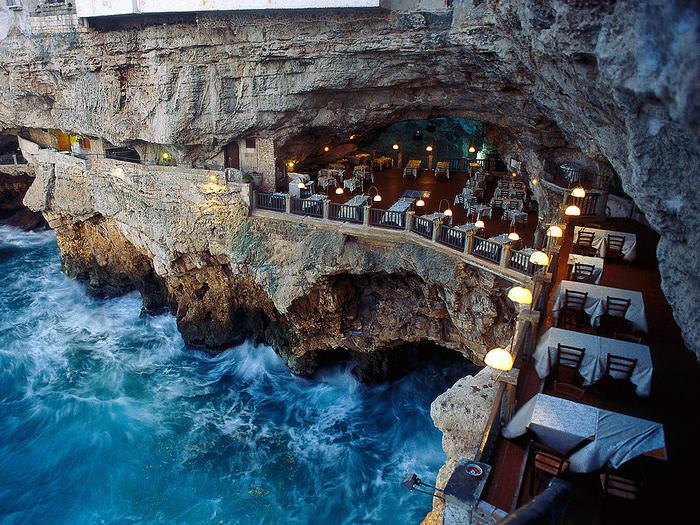 With its outstanding and diverse landscapes, the country of Italy is also known for being one of the most romantic in Europe. Although it's hard to pick the perfect place for an intimate dinner, Grotte Palazzese Hotel would surely be the ideal for a couple in love. It has a seaside restaurant in a limestone cavern, where one can dine to the sound of the waves crashing in. The place has been welcoming guests since the 1700s, when local nobility would hold banquets there. It currently opens between the months of May and October, so add this to your summer tick list.
9. Victoria Falls - Zambia, Southern Africa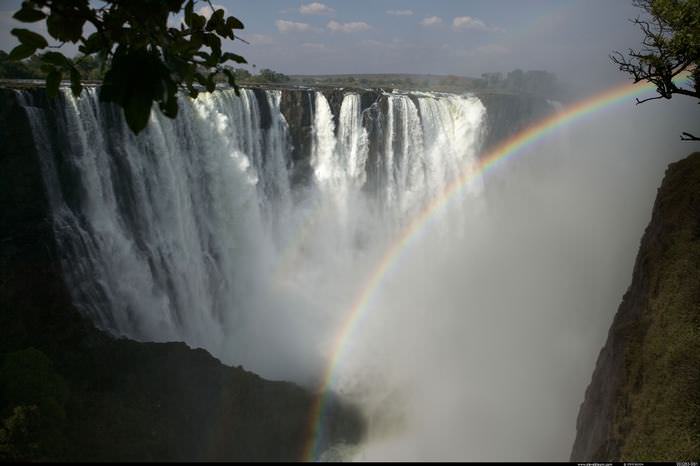 If you're the adventurous type of couple, go big by visiting the largest waterfall in the world. As water pours down the height of 167 feet, mist rises around you and rainbows form in your view. It's something truly mystical that will leave you speechless. Stay at the nearby Tongabezi Lodge to extend your romantic mood further, and perhaps even take a boat ride to Livingstone Island to see the spectacular falls.
10. Quebec City, Canada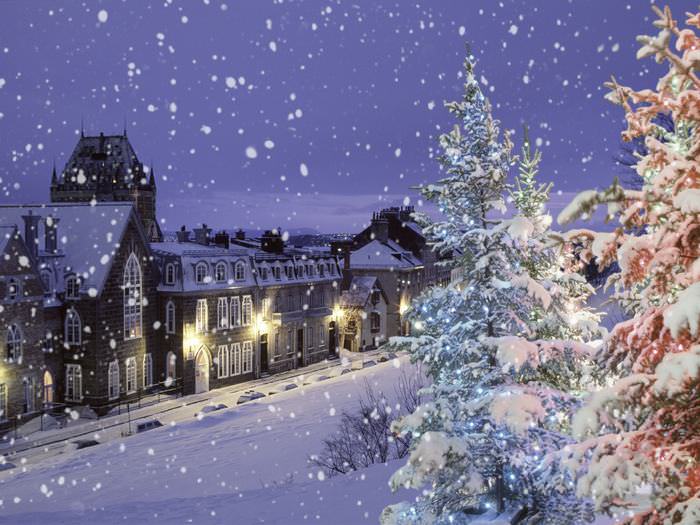 Quebec city is known for its cold and snowy winters, which can actually offer the perfect romantic atmosphere for the couple who wants to cuddle for warmth. You may visit the historic Old Quebec to feel immersed into a 17th century era due to its quaint, cobblestoned streets and a walled fortress surrounding the city, reminiscent of a characteristic European village. Add an extra excuse to stay warm by booking a room in the city's Ice Hotel - it's not like you'd need any more ice, but it makes for a unique experience the two of you will never forget.