Mother Nature has given us many spectacular lakes and pools, so it takes something special to really stand out from the crowd. This collection of photos of the most colorful lakes in the world will show you that the natural world is still capable of surprising us in the most beautiful ways.
1. Peyto
Lake in Western Canada becomes a stunning shade of turquoise during the summer months.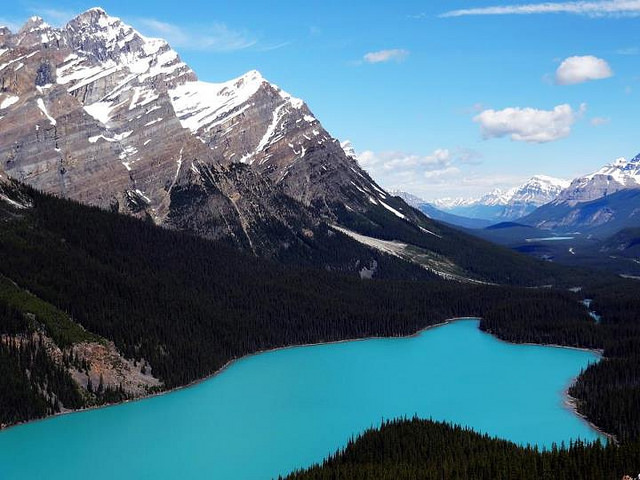 Source - Flickr/Rock Costeau
2. Laguna Verde in Bolivia changes color from turquoise to dark Emerald depending on the time of day.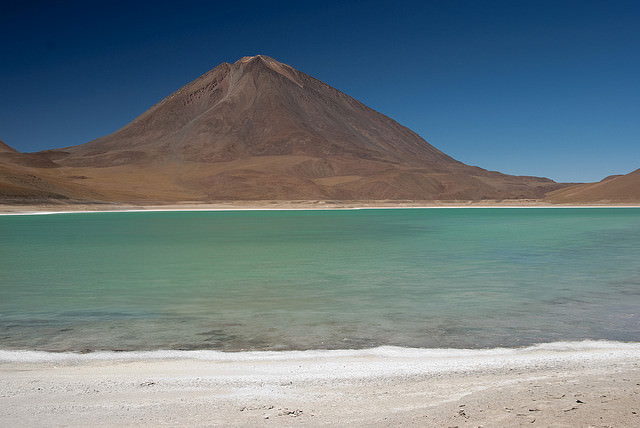 Source - Flickr/Funkz
3. Lake Hillier in Australia looks like a large pool of raspberry juice with its bright pink color!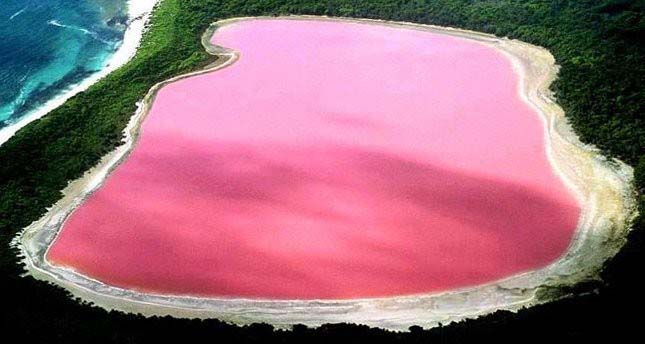 Source - One Jive
4. Quilotoa in Ecuador has beautiful shades of green against a stunning volcanic backdrop.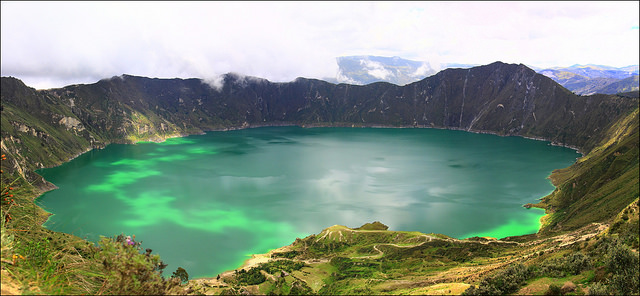 Source - Flickr/Cecilia Heinen
5. Laguna Colorada is Spanish for 'Colored Lagoon' and you can see why it was given its name!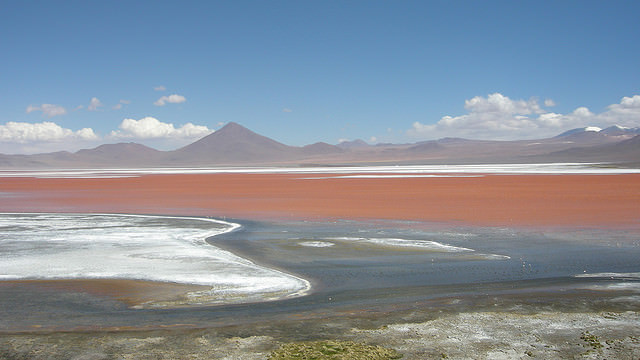 Source - Flickr/Elnalem
6. The Devil's Bath pool on New Zealand's North Island could be a well from an Artist's Palette.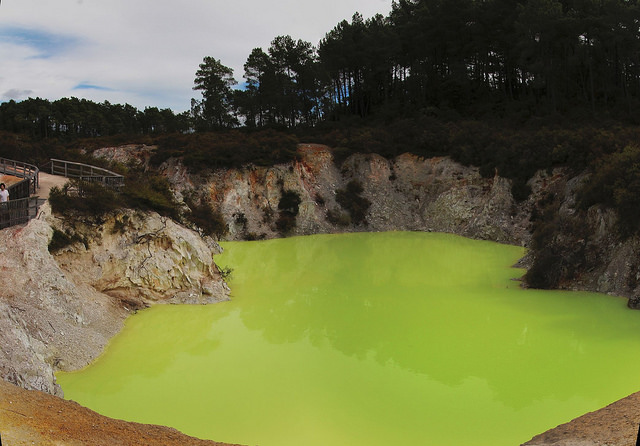 Source - Flickr/Takver
7. Kelimutu in Indonesia is home to three bright, crater lakes at an altitude of over 1639m.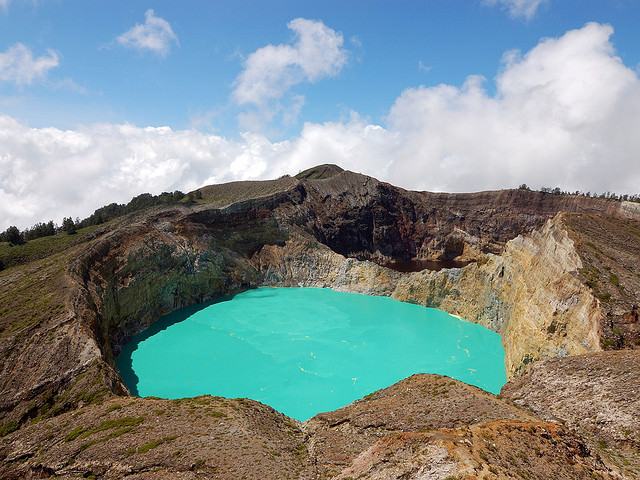 Source - Flickr/Rosino
8. The blue-green Plitvice Lakes in Croatia are connected by a series of picture-perfect waterfalls.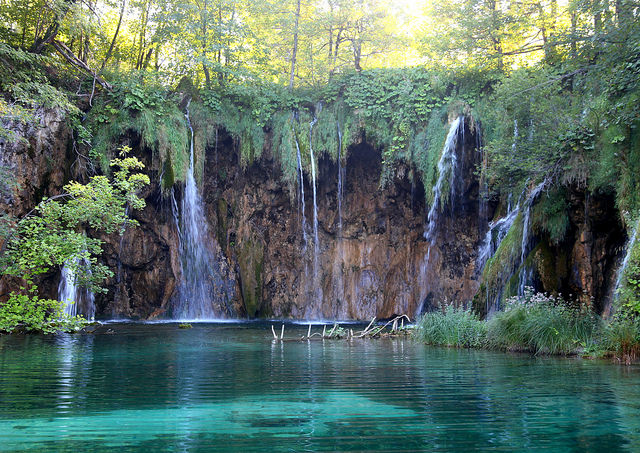 Source - Flickr/Christine Zenino
9. The Grand Prismatic Spring in Yellowstone Park, United States has created an amazing rainbow pool.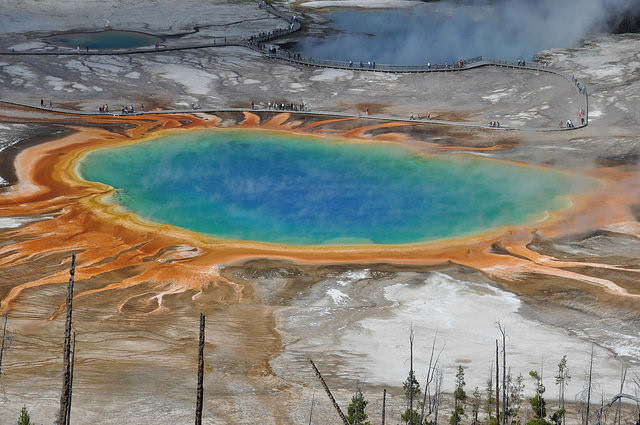 Source - Flickr/James St John
10. Five Flower Lake is the most famous of 108 colorful lakes in the Juizhagon National Park, Japan.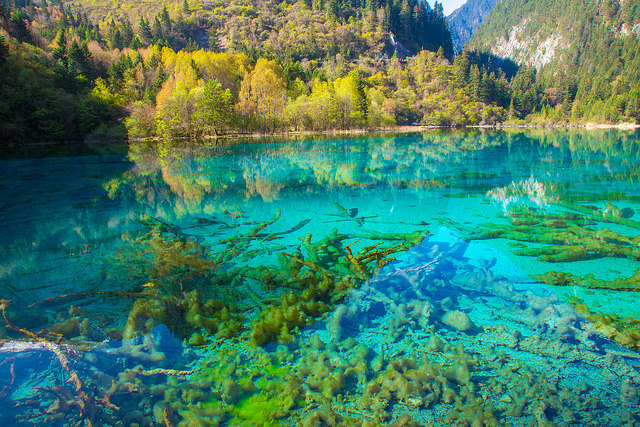 Source - Flickr/Jean-Marie Huillot
11. The Hells of Beppu in Japan are a series of colored hot springs where temperatures can get unbearable!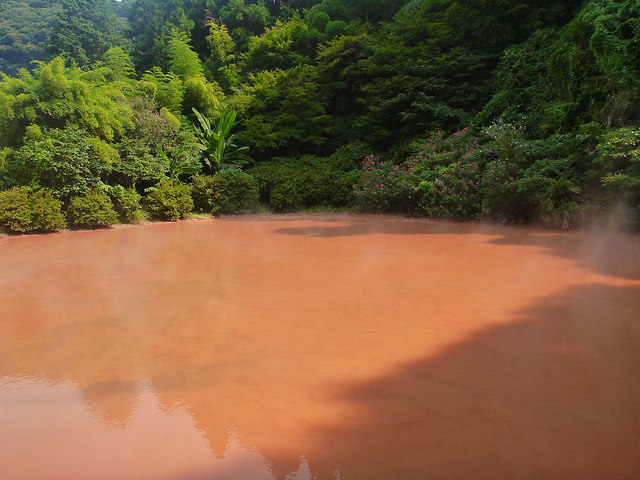 Source - Flickr/Kzaral
12. The Perito Moreno Glacier in Argentina is a popular destination and feeds a stunning, blue lake.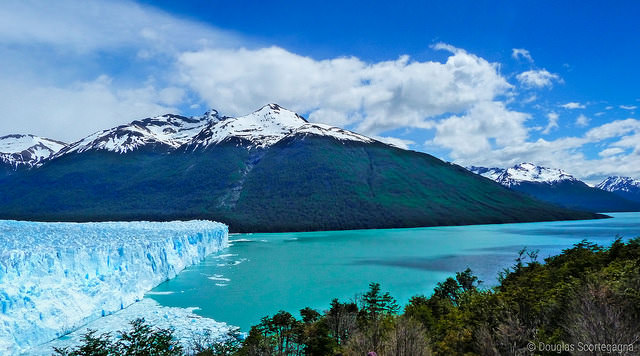 Source - Flickr/Douglas Scortegagna
13. Morning Glory Pool in the United States gets its incredible colors from bacteria in its waters.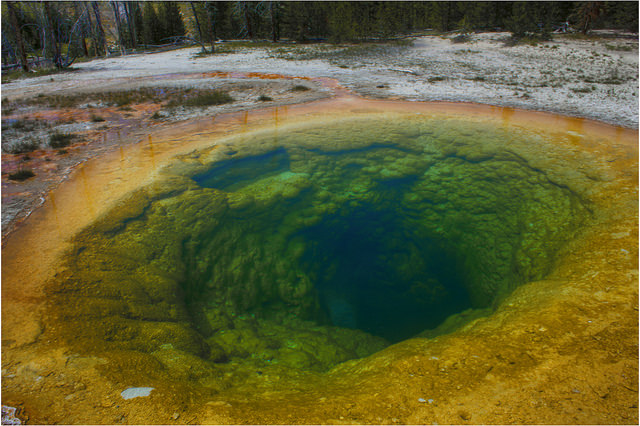 Source - Flickr/Mark Byzewski
14. The Emerald Lakes in New Zealand are a spectacular landmark on the Tongariro Crossing.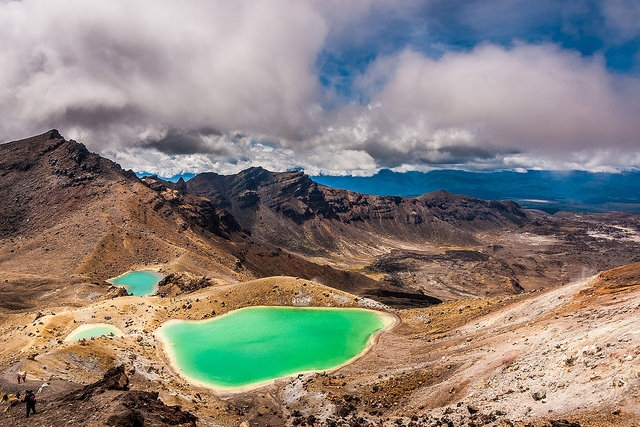 Source - Flickr/Marcus Holland-Moritz
15. Laguna Blanca in Bolivia is bright white, providing a striking contrast to the red mountains.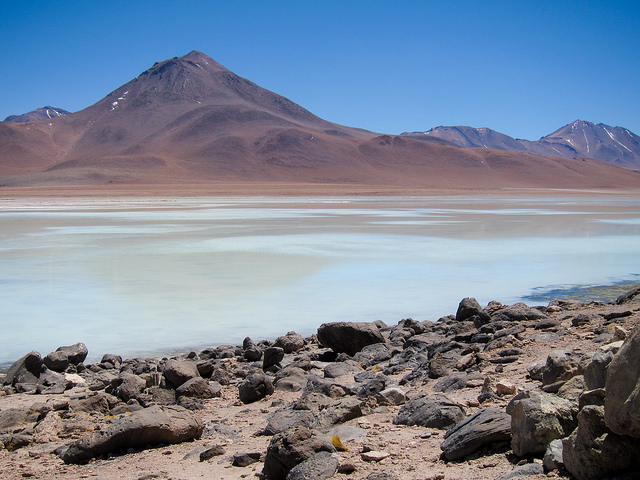 Source - Flickr/Miguel Vieira