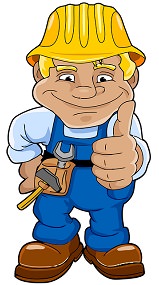 We all have things at home that require some degree of fixing – from a loose drawer knob to holes in the walls. Many of these annoyances don't require you to call a handyman – all you need are these great products that'll save you time and money.
Loose handles and knobs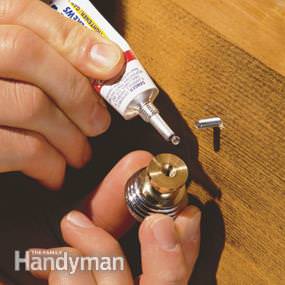 After a while, wear and tear can cause knobs and handles to become loose, and no matter how hard you tighten them, they end up coming loose again. The solution is simple – get a thread-locking compound. Thread-locking compounds are a type of glue for screws and bolts that keep them in place permanently.
The many uses of stick-on bumpers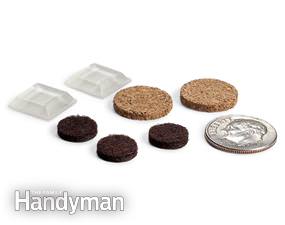 Stick-on bumpers are pieces of a soft material with an adhesive on one side. They are used to silence closet doors that bang when closed, but can also be used at the bottoms of heavy furniture you worry may scratch the floor, prevent pots and hot plates from scratching tabletops, or silence noisy toilet seats. If you want to protect wooden surfaces, make sure you use felt bumpers, not the plastic kind.
Drywall screws are the most versatile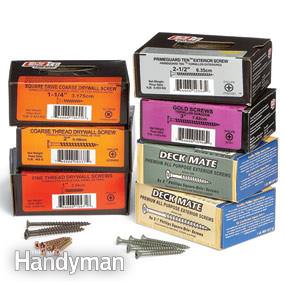 Drywall screws can be used for almost any job. They are tough, come in many sizes and are quite cheap. Whether you need them for a wooden wall, drywalls, or other surfaces, they work evenly well. If you use them on a concrete or cinder surfaces, use an anchor.
Fix scratched appliances in a jiffy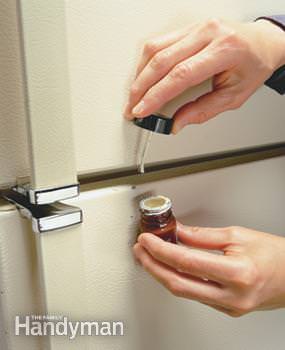 You just bought a new appliance and it's already scratched, this can really get on your nerves. There is, however, an easy and cheap fix – appliance touch-up paint. This paint is a powerful epoxy paint that hides scratches (use the right color) in a very short time and with zero effort. For the best results, apply multiple layers.
Fixing scratched wood is as easy as 1-2-3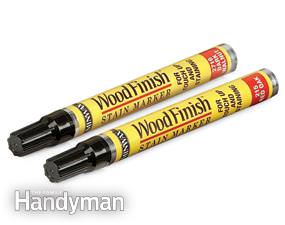 Minor scratches in wood and stained wood can be repaired by using a stain marker. These markers look like regular markers but contain the needed paint for wood furniture. Fixing the scratch is as easy as drawing on paper, and it's cheaper than buying a can of paint.
Seal larger holes in your walls with ease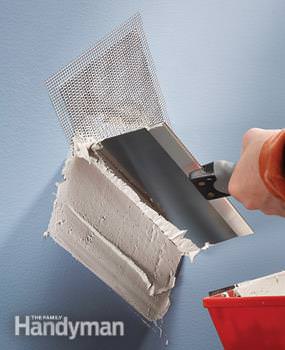 If you have a hole in your wall, fixing it can be a hassle – you need clear it up, square it, insert a wooden backer board, then gluing a piece of drywall to it and finishing it off. Instead, you can buy a self-sticking hole patch – these are metal nets that adhere to the wall, and then all you need to do is spackle and paint them.
Clean anything with a cleaning solvent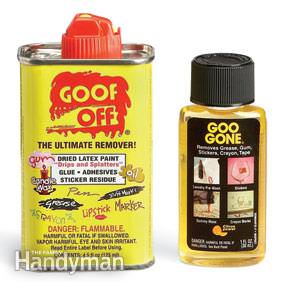 If you've ever tried to remove label adhesives, dry tar, paint or gum, you know that it can be frustrating, to say the least. Enter the cleaning solvent – a great liquid that saves you the need to scrub, scrub, scrub. The adhesive makes short work of the unwanted mess, and you're left with far less frustration.
Like putty in your hands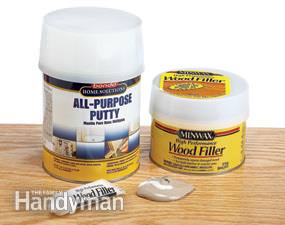 Using all-purpose putty makes life easier. You can use it to seal holes in wood, metal, fiberglass, etc. the putty is easy to manipulate into fitting most holes and is very tough, making it great for use outside.
When you need to patch yourself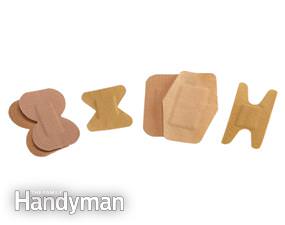 If you're going to work on a project, make sure you have a bunch of fingertip and knuckle bandages. Working with tools can result in cuts, and without an appropriate bandage your whole project can grind to a halt. Keep a box of specialized bandages with you whenever you're starting a project.
Permanently fix that reoccurring stain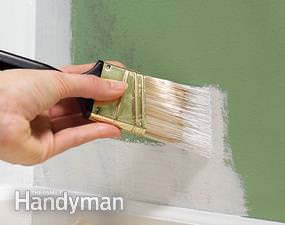 If stains in your home seem to bleed out whenever you paint over them, it's time to grab a pigmented solvent-based primer. This primer doesn't allow any old stains to come through, allowing you to paint over it without any concerns. Once you've applied the primer, let it dry for an hour or two, then use latex or oil paint to fix the problematic area.
H/T: familyhandyman.com