There are many places in the world I would love to visit for their legendary history, inspiring structures, and breathtaking views. However, many times a lot of the joy of seeing a significant sight is crushed by throngs of tourists reducing your viewing down to a few minutes. To prevent your traveling aspirations from being ruined, perhaps it's time to expand your list of places, to include some untapped wonders.
The Philippines' Chocolate Hills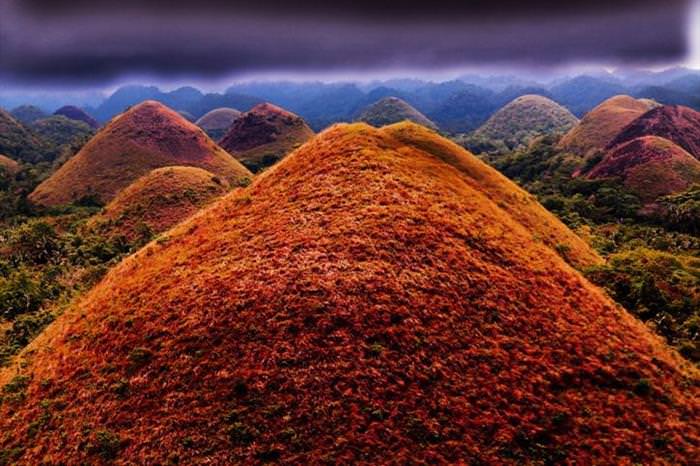 In the Philippines Visaya's region, in the town of Carmen, is one of the more unique geological sites you could ever lay your eyes on. Perfectly round hills, covered in grass, turn a gorgeous shade of brown during the summer, turning these 1,776 inch high hills into a forest of giant chocolate-like mounds. Appropriately nicknamed Chocolate Hills, these gourmet hills are best viewed from the viewing deck in Carmen.
Source: misadventuresmag.com
Poland's Torun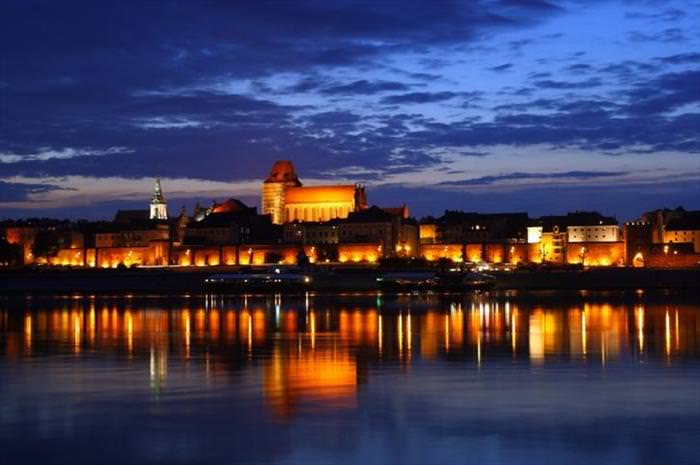 Poland has many medieval towns, but none as well preserved as Torun. This gem of a town is famed for being the birthplace of astronomer Nicolaus Copernicus, but that's not the only reason for visiting. The town boasts brick structures, many in their original form, including striking churches, the Gothic town hall, and a city fortification.
Source: apartmentstorun.com
Iran's Susa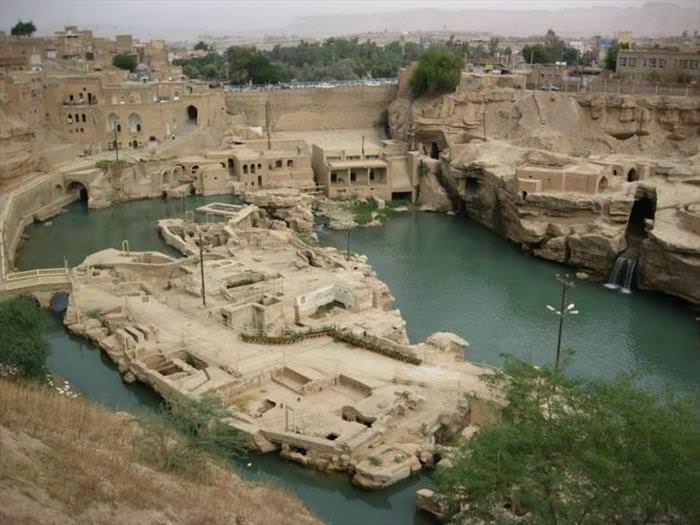 Iran's Susa is mentioned in the Bible several times and dates all the way back to the 5th century CE. A notable ancient ruin in this city is Ardeshir's Palace, located along the Shavur River, in the lower Zagros Mountains. Although a gloomy sounding destination Susa's cemetery is something to see. The grounds feature a temple on a monumental platform and hundreds of ceramic vessels decorate the graves, placed as offerings of love.
Source: panoramio.com
Greece's Meteora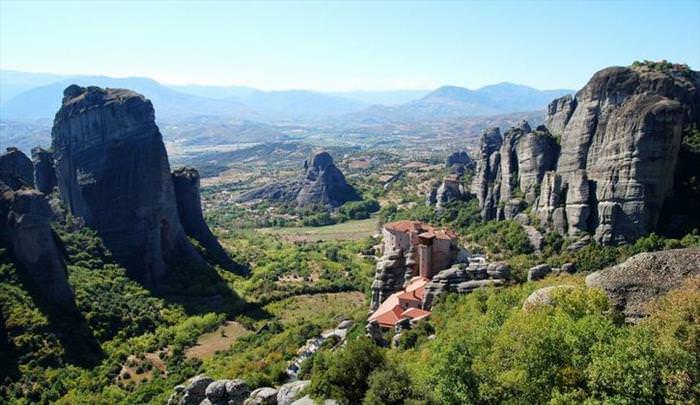 Greece's Meteora is one of those sights you should visit now while it's still under the radar in terms of popularity. This exquisite sight, well known in Eastern Orthodox faith, located in Thessaly, Greece, is home to a complex of six monasteries built on top of sandstone rock formations. The rock formation juts out above the trees, high into the sky earning its name of Meteora, meaning 'middle of the sky'.
Source: wikipedia.org
Wales' Portmeirion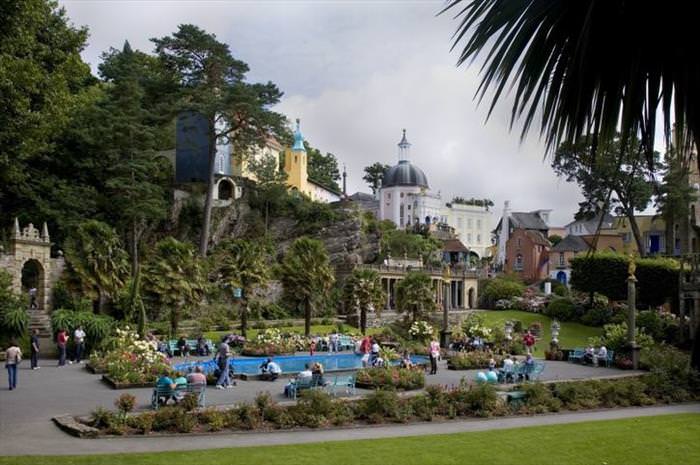 You might mistake coastal Portmeirion for Italy with its Italian style architecture. This relaxing Welsh town in Northern Wales was designed by Sir Clough Williams-Ellis as a homage to the Mediterranean and not Italy. The romantic town's most popular landmark is its central piazza, which is well worth a visit.
Source: wikipedia.org
Ukraine's Tunnel of Love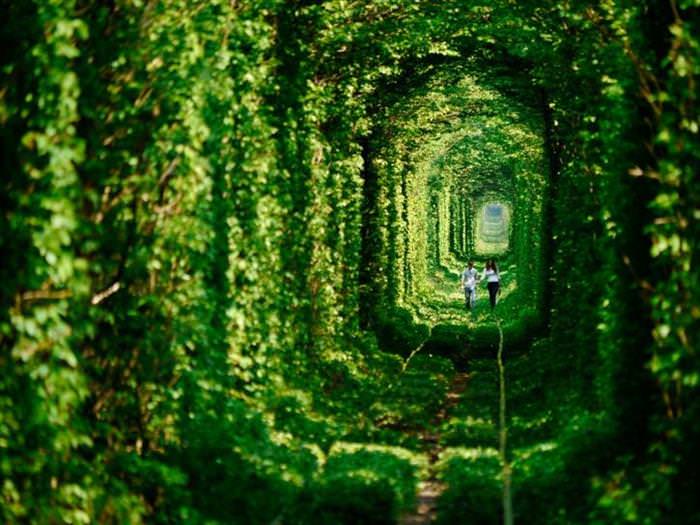 For all the romantics out there, Ukraine's Tunnel of Love is quite noteworthy. This 3 kilometer-long grass covered railroad track is hidden deep in the forests of Klevan. The thick, lush trees have become a much loved background for photographers and the sight of loving couples taking long walks. Legend has it that if you walk through the tunnel and make a wish, it will come true.
Source: theguardian.com
Turkey's Ephesus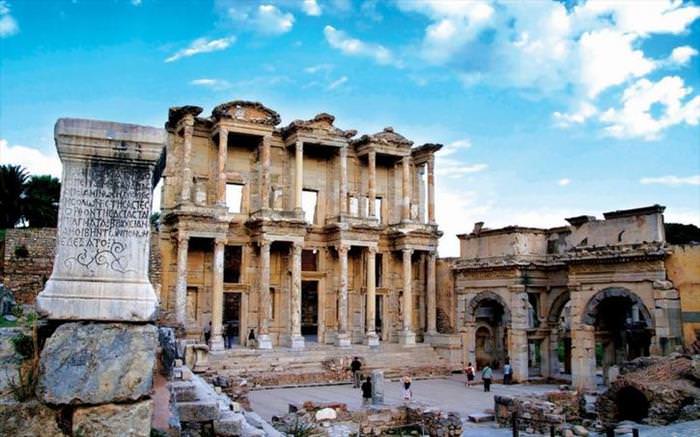 Esphesus has witnessed centuries of history and bears the largest collection of Roman ruins in the Mediterranean. What's more, 85% of the sites have yet to be excavated. This ancient city along the coast of Ionia once was home to the Temple of Artemis, a destroyed wonder of the Ancient world. Visit still standing relics of the ancient world such as the Library of Celsus' façade, the Temple of Hadrian, the Tomb of Pollio or the Temple of the Sebastoi.
Source: turklandtravel.com
Brazil's Enchanted Well (in Chapada Diamantina National Park)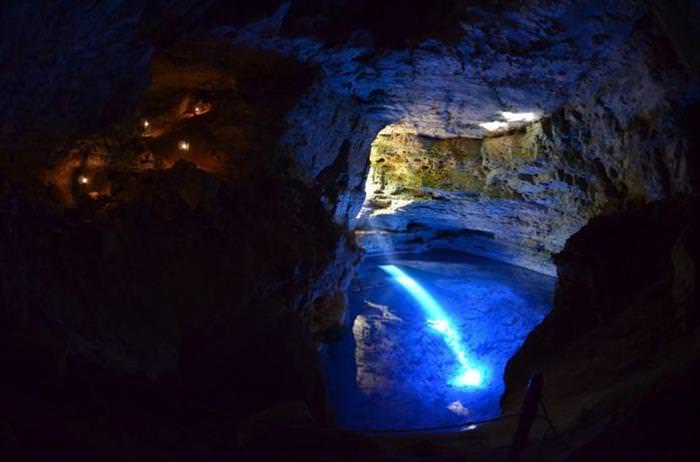 The Poco Encantado is a misleading title for a magical site. While the enchanted part of the title can be left up to the visitor's interpretation, this site is not a well, but rather a giant sunken pool, more than one hundred feet deep with staggeringly clear water. The water is so transparent the rocks and tree trunks that lie at the very bottom part of the pool are visible. The best time to see this natural wonder is when sun light streams into the small opening, producing a clear blue reflection on the water.
Source: alistaircameron.com
Tibet's Potala Palace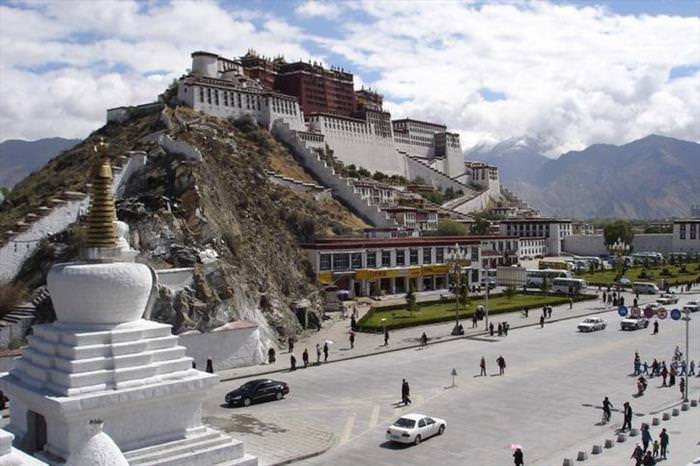 This imposing looking fortress, with sloping walls, staircases, and flat roofs, was the home of the Dalai Lama, from 1645 until the 1959 Tibetan Uprising. This palace, which is now a museum, has two sub-palaces. The White Palace featured the Dalai Lama's living quarters while the Red Palace was used for prayer and meditation.
Source: famouswonders.com
Thailand's Ayutthaya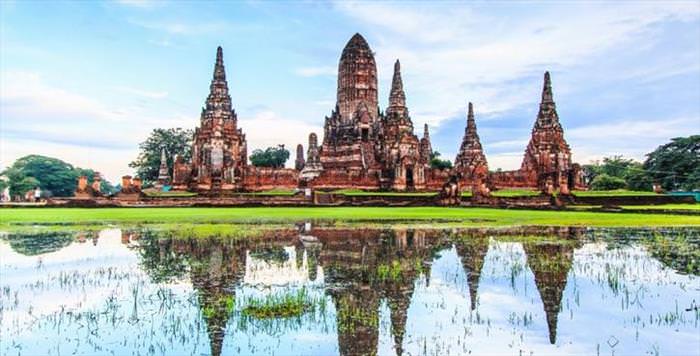 In its heyday, Ayutthaya was the capital of Siam, present day Thailand. This legendary city, built along the shores of the Chao Phraya River, once held the nickname of Venice of the East because of its prosperous state. Nowadays the city is less glamorous and lies in ruins. The exceptions are the numerous temples well preserved in the Ayutthaya Historical Park.
Source: ninetyeast.co.uk
China's Red Beach (in Panjin)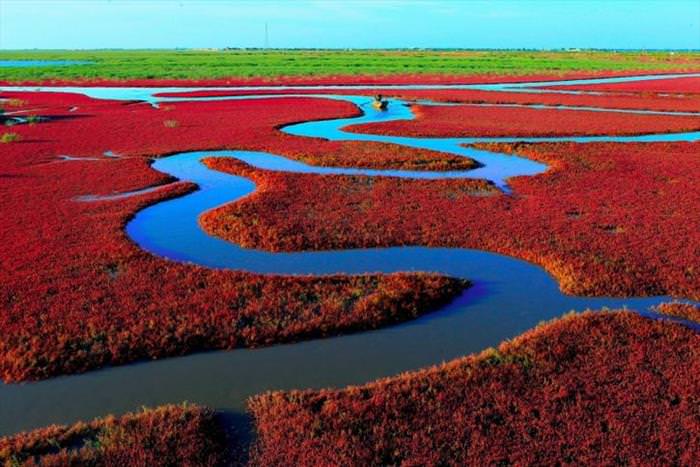 Contrary to its merry sounding name, this startling sight is not a real beach as it has neither sand nor sea. The red streams are formed by Sueda, a seaweed that begins growing as green plant life in the summer and turns a striking maroon shade in the fall. Most of this wonder is closed off to tourists for its own protection. It's best to view the sight from September to November.
Source: metro.co.uk
Russia's Transfiguration Church (in Kizhi Pogost)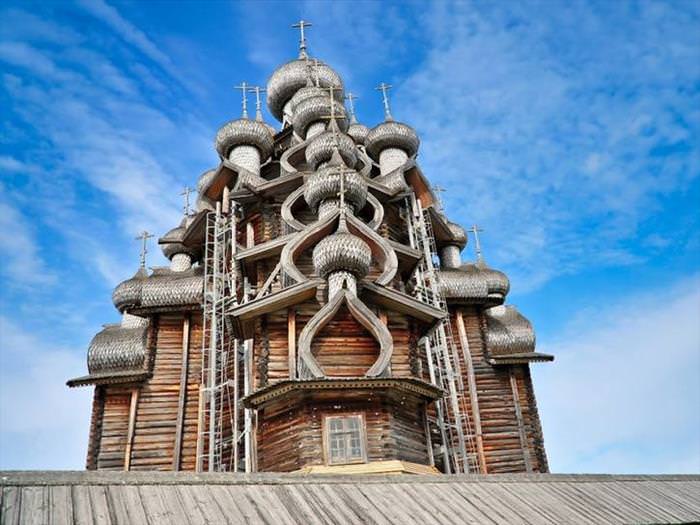 Located on an island in Lake Onega are two wooden churches. This 22 domed structure was built in the 18th century, to replace the original standing church, which was destroyed by lightning. This distinctive structure was built with no nails, a tradition of its time and constructed with only one axe, which according to legend the builder threw into the lake upon its completion. This church has no heating, so services are only held during the summer months.
Source: panoramio.com
Madagascar's Forest of Knives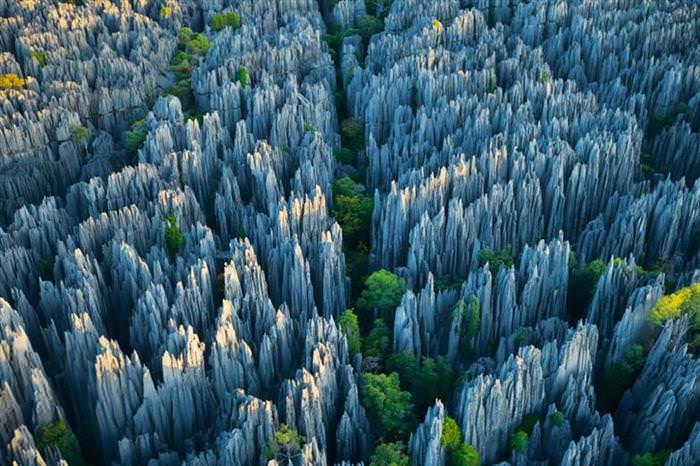 Step into another world: Madagascar's Forest of Knives date back to the Jurassic age and while their razor sharp limestone formations make it too dangerous to admire up close, this forest is definitely something to see. The 666 square kilometer area is a natural barrier to keep mankind away from the animals and plants on the other side of the rocks, leaving this part of the world an untouched beauty.
Source: tentree.com
Myanmar's Bagan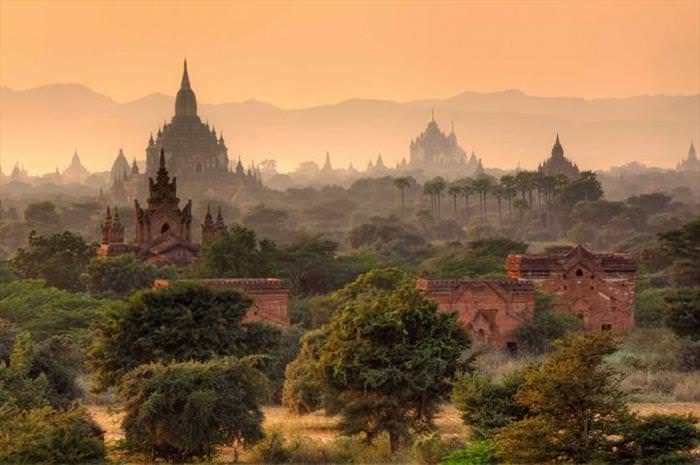 Asia is adorned with thousands of breathtaking temples, and you can do no wrong choosing Myanmar's ancient city of Bagan, home to some 2,000 ancient structures. In the past, the city boasted around 10,000 Buddhist temples and pagodas. The best way to experience the city in all its ancient glory is by taking a hot air balloon ride.
Source: minmyanmarcktravel.com
Yemen's Dragon's Blood Trees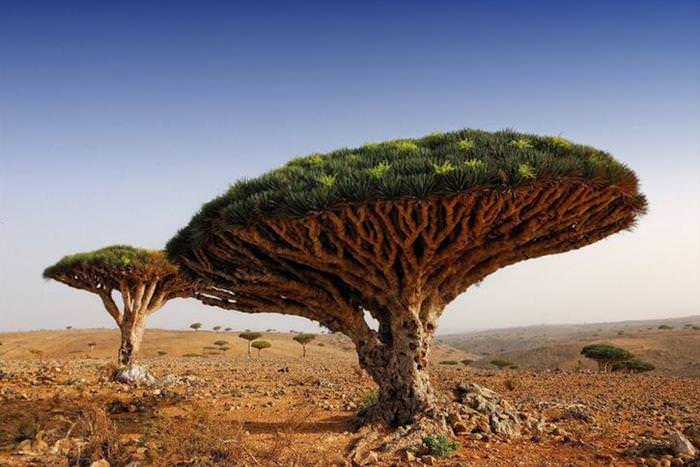 Located on Yemen's small island of Socotra, removed from busy Yemen life, grows a surreal natural wonder: Dragon Blood trees. These other-worldly looking trees are said to have sprung from the blood of a dragon after it had been in a battle with an elephant.
Source: ign.com