With its rich pristine beaches facing two different seas, its unbelievably diverse vistas, prestigious archeological finds, its wondrous mosques and fantastically-situated buildings, not to mention its never-dying spirit of culture and adventure, Turkey is a mesmerizing place that will make you question yourself why you hadn't thought of discovering it before.
Whether you're an adventurer or a history-enthusiast, whether you're old or young, and whatever your faith may be - Turkey is inviting you to discover it!
Here are some reasons why you shouldn't ignore this call...
Click on the images to view them in full size
1. It's the place where you can go from skiing in the mountains...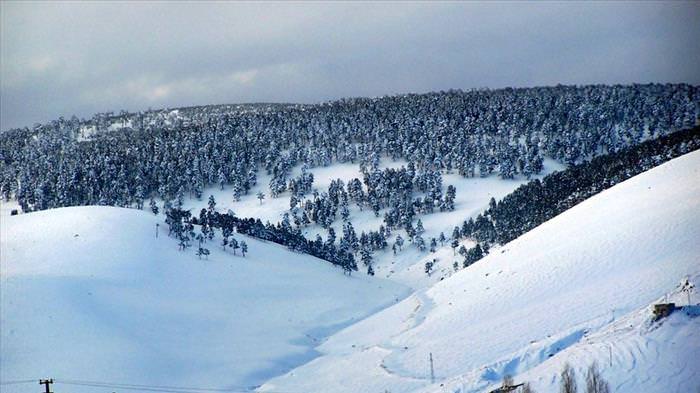 Turkey's mountains, particularly those lying between Palandöken in Erzurum and Erclyes in Kayseri, are renowned locations for winter sports, especially during the month of November. This would definitely be a brilliant idea for those looking for that icy thrill.
Source: erdalce
...to swimming in the charming Mediterranean sea.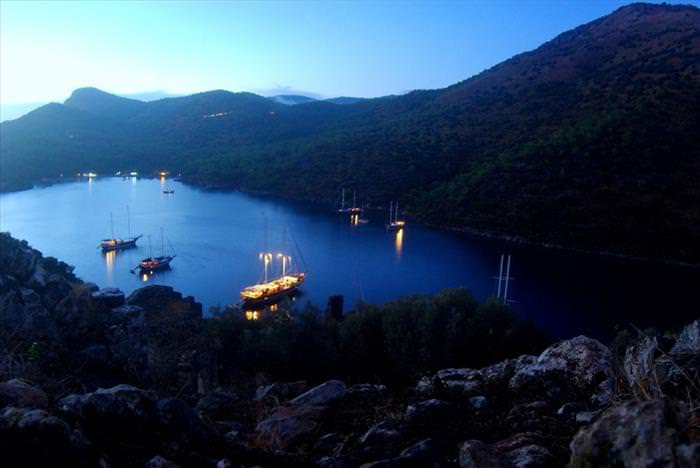 Tired of the mountains and want a change of environment? Jump over to the magnificent beach towns found along the coastline of Turkey and it won't be long until you fall in love with the Mediterranean waters and their surroundings.
Source: atbaker
2. You get to see a diversity of jaw-dropping landscapes, including:
Magnificent cities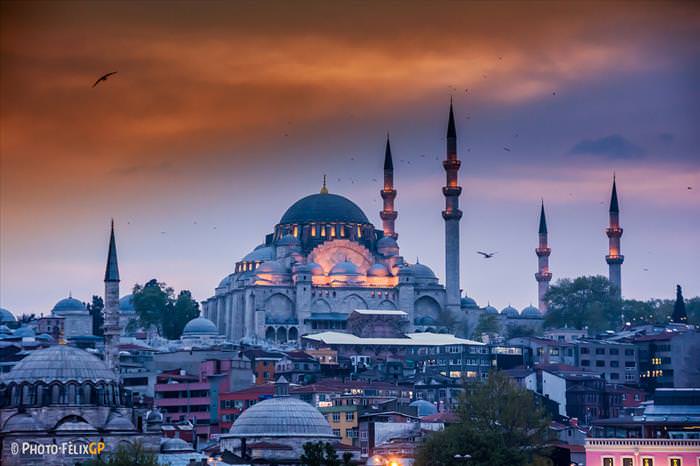 Turkish cities are architecturally-attractive, aesthetically-rich, and culturally-vibrant. Ankara, Izmir, Edirne, Antalya and Bursa lie among the top cities to visit while you're in Turkey.
Source: felix2510
Gorgeous mountains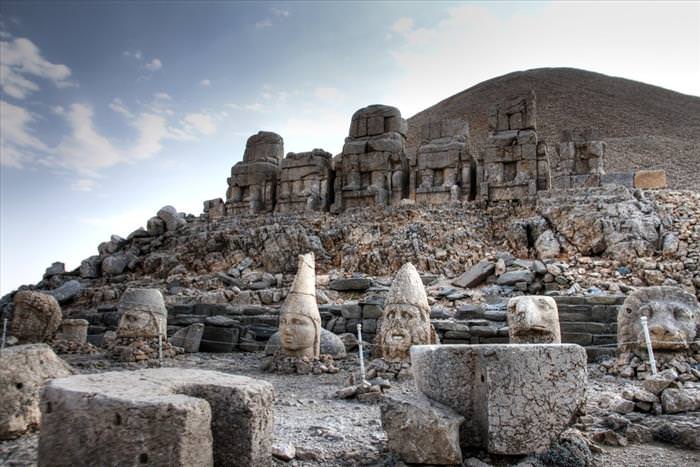 One of the most famous mountains in Turkey has to be Nemrut's Peak. Part of it was a mausoleum dedicated to a king and another part was a temple dedicated to the gods. From its peak, one can enjoy a panoramic view of south-eastern Anatolia - a spectacular sight you wouldn't dare to miss!
Source: upload.wikimedia.org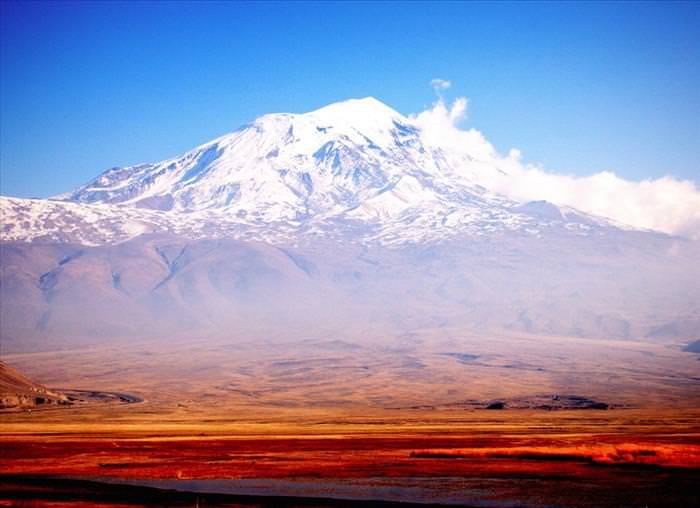 If you want to spoil yourself with another incredible sight, you might want to visit Mount Ararat, whose peak is classified as the highest in Turkey. You might need plenty of layers and also some guts to reach it due to the extremely low temperatures at its peak. However, the view from above is something out of this world. This mountain borders Turkey and Armenia and it's also said to be the place where Noah's Ark came to rest after the great flood.
Source: meghan koushik
Interesting islands to explore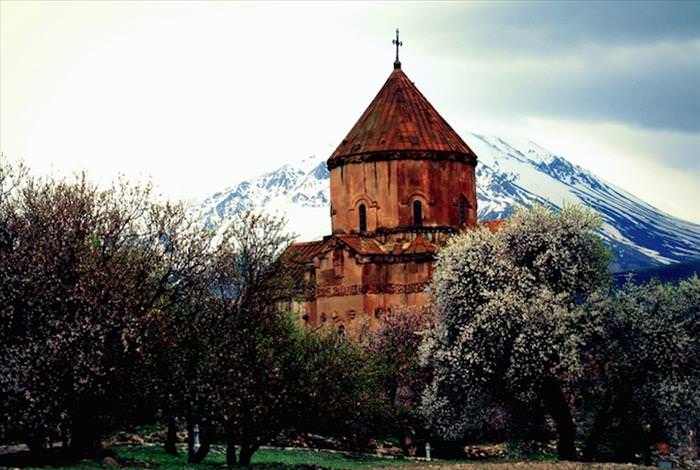 Turkey's seas are home to around 500 islands and islets. One of these is Akdamar, a charming little island that was once an Armenian palace. However, today one can only see the ruins of the royal cathedral, surrounded by lush flowering trees. These, against an astounding background of mountains and a beautiful blue lake, make this tiny island a timeless gem.
Source: meghan koushik
Lakes that leave you speechless

Of all the beautiful lakes Turkey has to offer, you certainly cannot miss the bluest and largest of them all - Van Lake. This astounding lake is adorned with archeological finds, such as the city's castle, a fortress on top of a mountain, graveyards from the Seljuk era and ancient ruins of Armenian churches.
Source: Flickr: 56088233@N08
3. You can also visit the Black Sea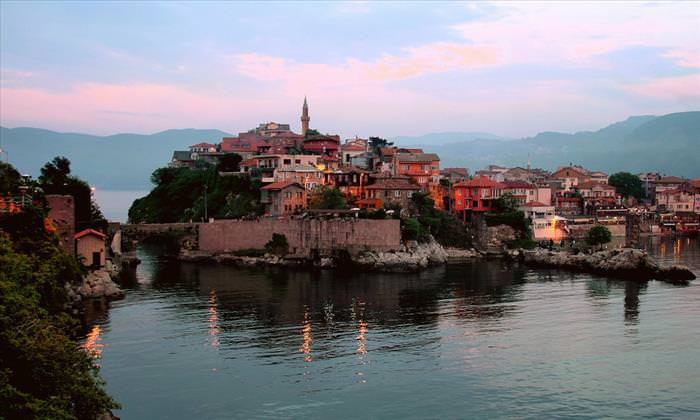 This is another must-see when visiting the country. Overlooking this unique sea are several ports, one of which is Amasra, which, apart from being the most charming, is also quite deserted - this means you get to have a beach all to yourself!
Source: franganillo
4. There are buildings and cities built in some extraordinary places, including:
Monasteries overlooking valleys...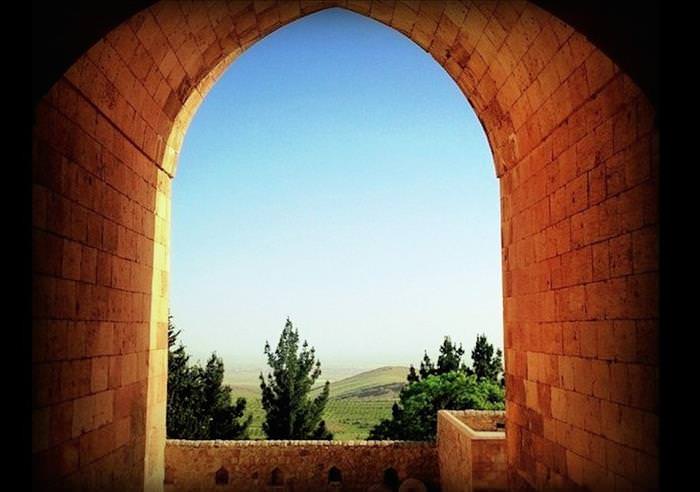 The Deyrulzafaran Monastery was initially a sun temple before it changed to a Roman citadel and later to the seat of the Syriac Orthodox church. It might not be the most accessible place to get to, but the view of the Mesopotamian Plains makes it worth the visit!
Source: meghan koushik
And monasteries built into mountains...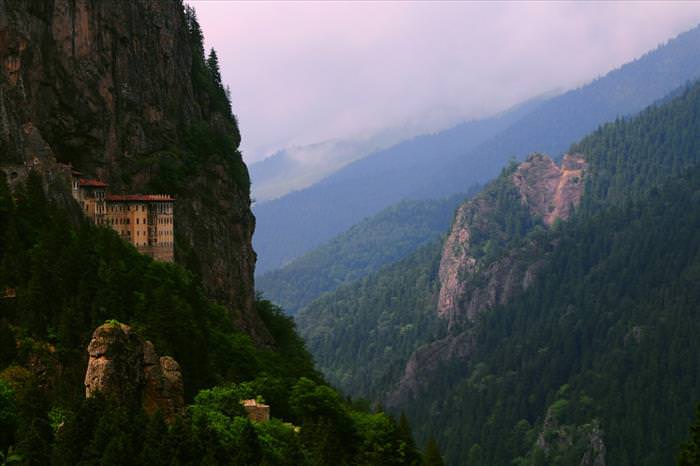 The high mountains of the Black Sea region lead up to the Sumela Monastery. Visiting this historic, 4th century building should be considered a privilege, especially since some of Turkey's best-preserved biblical frescos and mosaics are found there.
Source: sarah_c_murray
Some cities are actually built into mountains...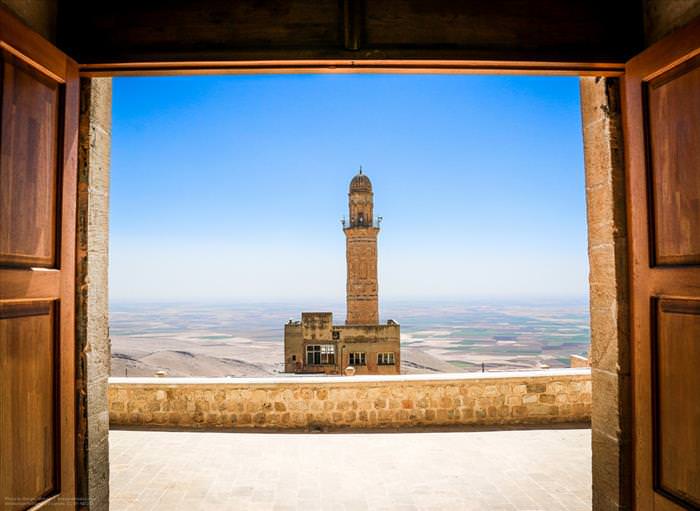 On top of the hills overlooking the Mesapotamian plains, the gorgeous town of Madrin can be found standing majestically. Here one can see ancient minarets and spice shops. You can also find some of the finest (and cheapest) silver-works in Turkey, while taking a stroll along the unique winding streets of this old, captivating town.
Source: benginahmad
You can also find a five-star hotel in a cave!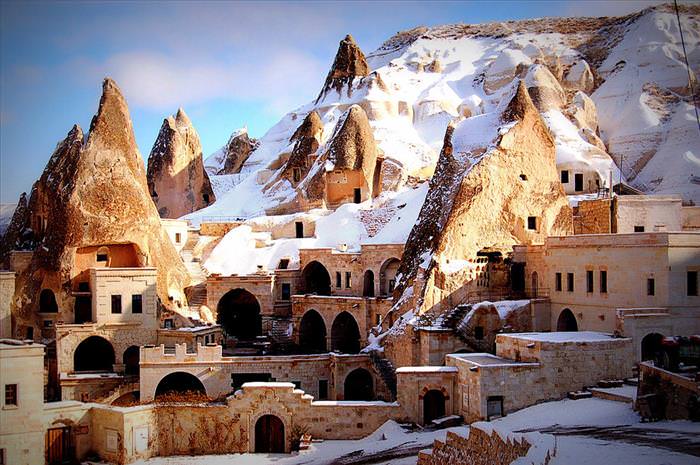 This hotel might not be the object of your average sojourn - situated on the top of a hill in the small town of Uçhisar, Capadoccia, this place can provide you with the most unique experience while you're on holiday - not only because of its unusual construction and location, but also because of the exceptional view of the very distinctive fairy-chimneys (caves inside which little towns are built).
Source: curiousexpeditions
5. Nothing beats capturing the morning sunrise on board a hot-air balloon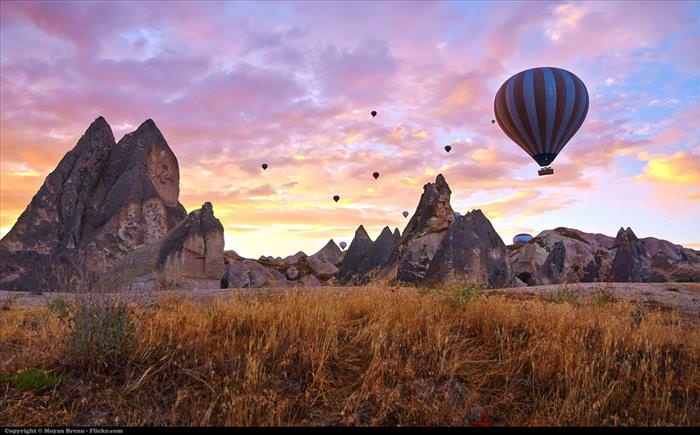 Where else can you take off in a hot-air balloon over a breathtaking landscape of endless mountains, valleys, orchards and vineyards, while adrift in the early morning sky? This is what Cappadocia is all about - here you can discover incredible cave-churches and cave-towns formed by volcanic explosions centuries ago, and simply immerse yourself in this seemingly-surreal world around you.
Source: aigle_dore
6. Turkish towns are quaint and utterly charming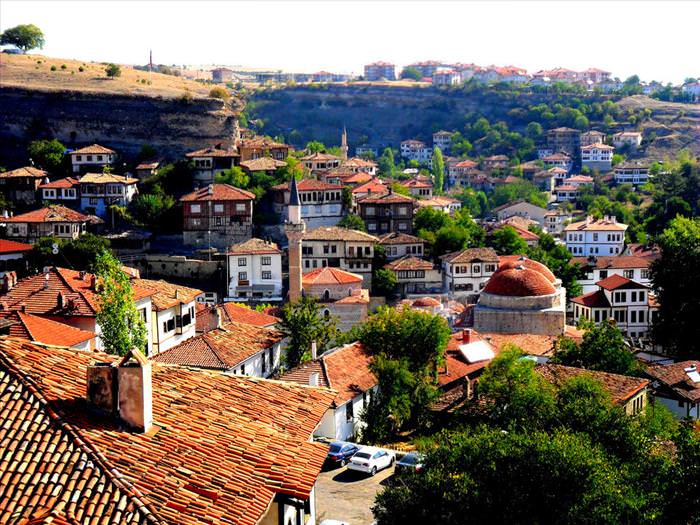 Some towns in Turkey are so picturesque - such as the town of Safranbolu, which typically has pretty houses with red-tiled roofs dating back to the Ottoman era, lined along the peaceful cobble-stoned streets.
Source: axeltriple
Some of them are also partly under water!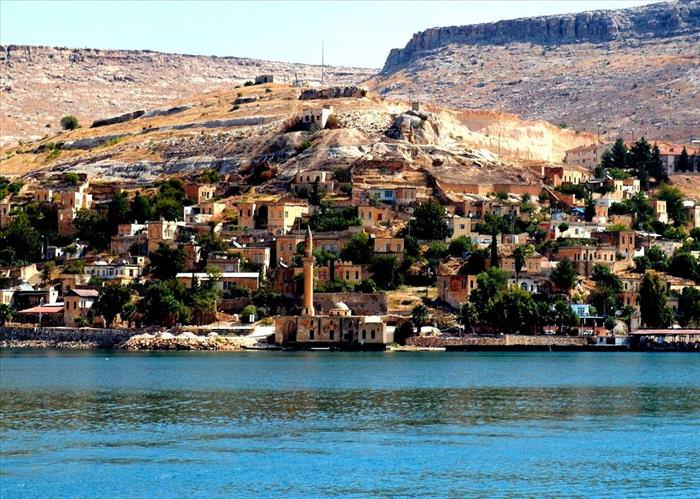 Believe it or not, the town of Halfeti actually was halfway under water. This happened during the construction of the Birecik Dam back in the 1990s, and you can now discover the remnants of the village, including its mosque, by taking a boat ride around the dam. Enjoy unique day trips from Gaziantep to see what's remaining from this impressive underwater city, and take a glimpse at Rumkale fortress.
Source: mykuran
7. You can appreciate its breathtaking mosques
Both from the inside...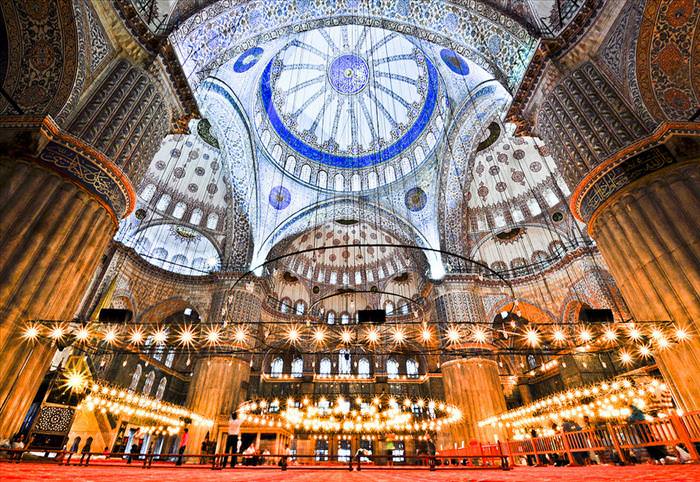 Source: kayyen
...and from the outside.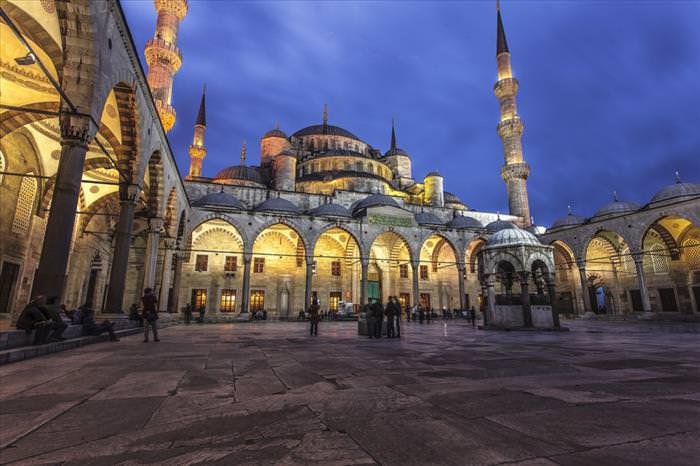 Sultanahmet is Istanbul's biggest and most incredible mosque, also known as the Blue Mosque. Its mosaic-filled interior is so impressive it will leave you speechless.
It was built from 1609 to 1616, during the rule of Ahmed I. It contains a tomb of the founder, a madrasah and a hospice. The Mosque is still popularly used as a regular mosque.
Source: photostory
8. Visit unique castles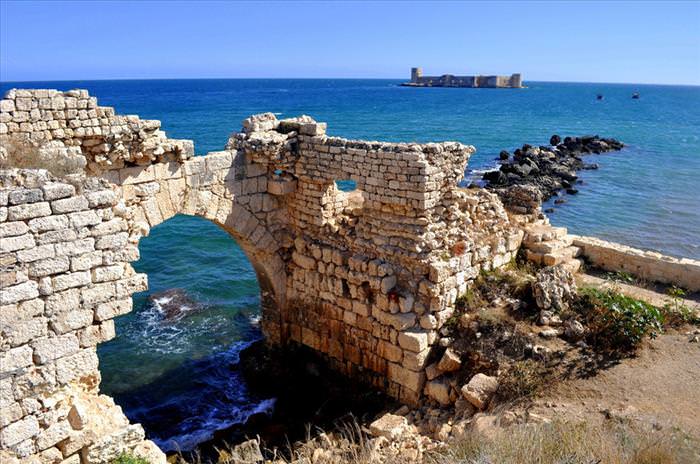 According to a well-known Turkish legend, this unusual castle was built off the shore of Mersin by a king who was told by a fortune teller that his daughter would be poisoned to death. So, Kızkalesi (the maiden's castle) was built in order to protect her. A fun way to visit this castle would be to rent a paddle boat and paddle your way out there while watching the sunset - a highly recommended experience.
Source: Sarah Murray
9. It's the place where the world's ancient empires once met...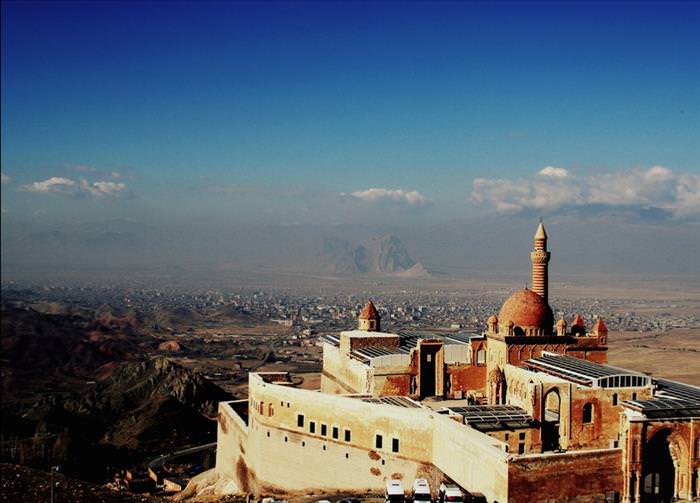 The İshak Paşa Sarayı palace is a result of the architectural influence of both Armenia and that of the former Persian empire. After losing some of its parts during the battle with the Russians, it serves as a timeless treasure chest of the history of Eastern Turkey. Visiting this historical site might mean taking a four-hour drive from the provincial capital of Kars, as the route circles around the opposite-facing Mount Ararat.
Source: meghan koushik
And where every religion left its mark.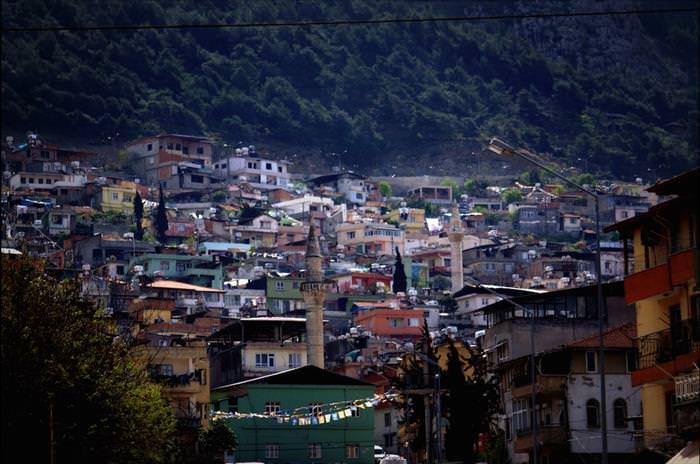 You will fall in love with the colorful town of Antankya, which is found in south-eastern Turkey and is known for the diversity of religions practiced by the people who decided to make it their home. Situated close to the beautiful beach towns of Samandag and Arsuz, this town is just a drive away from some irresistible Syrian-influenced cuisine, with delicious spicy kebabs, hummus and künefe (a dessert made of sweetened cheese and cream), and even a peaceful dip in the Mediterranean - why not?
Source: meghan koushik
10. You'll be surrounded by highly treasured archaeological sites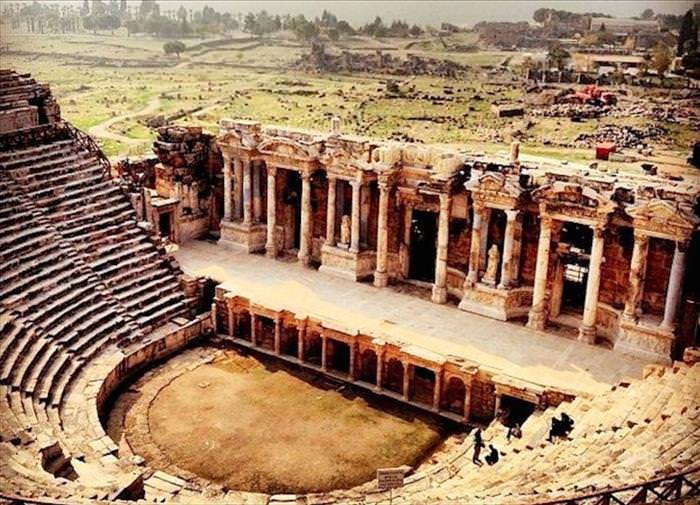 One of the most popular sites is the Hieropolis, which was even more popular back in the ancient days, when many locals used to retire there so they could enjoy their last days soaking in the nearby hot springs of Pumakkale. What better way to get re-energized after climbing around these ancient ruins?
Source: meghan koushik
From Ephesus in the west...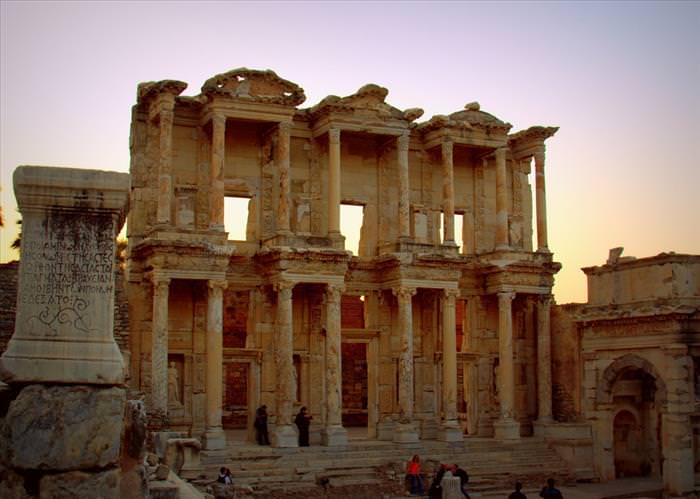 This site was built by the ancient Greeks, conquered by the Romans and rebuilt by the Byzantines. Despite all the invasions, this ruin remains to be one of the richest and best-preserved historical sites in Turkey to date.
Source: meghan koushik
To Ani in the east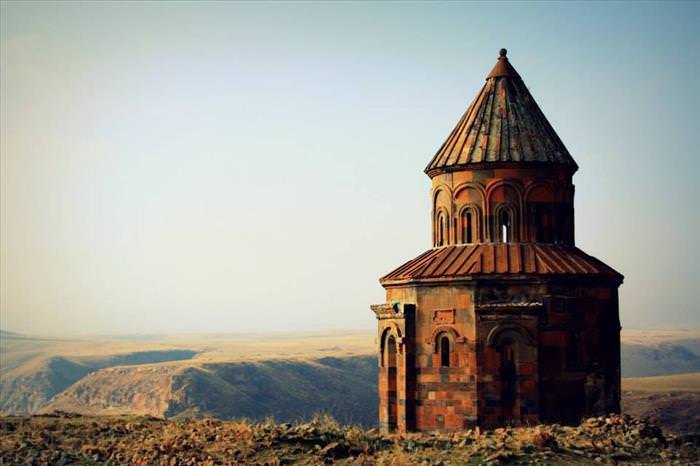 With a mystical view of mountains on one side and the glittering Akhurian river on the other, the ancient city of Ani was formerly the capital of an Armenian kingdom. It was known as the "City of 1001 Churches", for obvious reasons. You can still see some of these churches today and their view can be really captivating, especially at dawn.
Source: meghan koushik
You can see beautiful archaeological sites everywhere!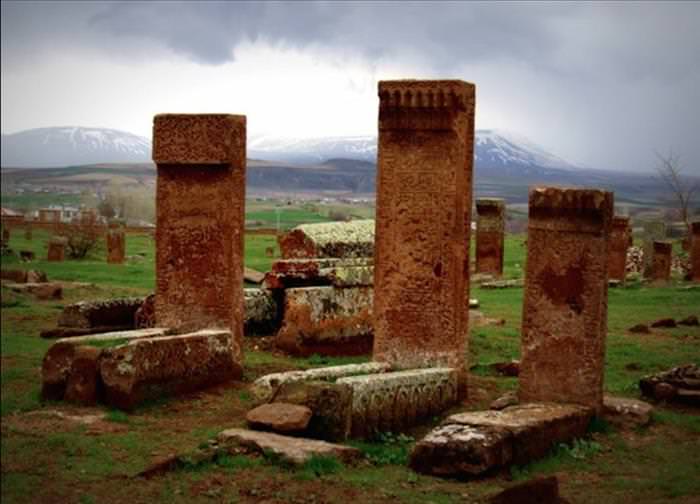 Including Ahlat, an abandoned cemetery filled with tombstones from the Sljuk area, surrounded by marvelous views of mountains and the majestic Lake Van.
Source: meghan koushik
11. Turkish cities were once inhabited by prophets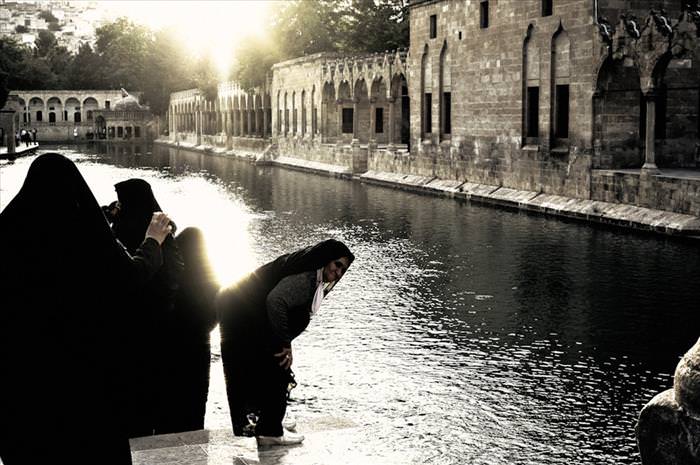 Like many pilgrims, you can visit the prestigious mosques in Şanlıurfa, the birthplace of the Prophet Abraham. One of the most visited mosques would probably be Halil-ur-Rahman, which also has a holy fish pond called Balikli Göl. Its surrounding park make it a great place for a lazy afternoon picnic, soaking in the sun and feeding the sacred carp for (hopefully) some good karma!
Source: aleazzo
12. As well as famous poets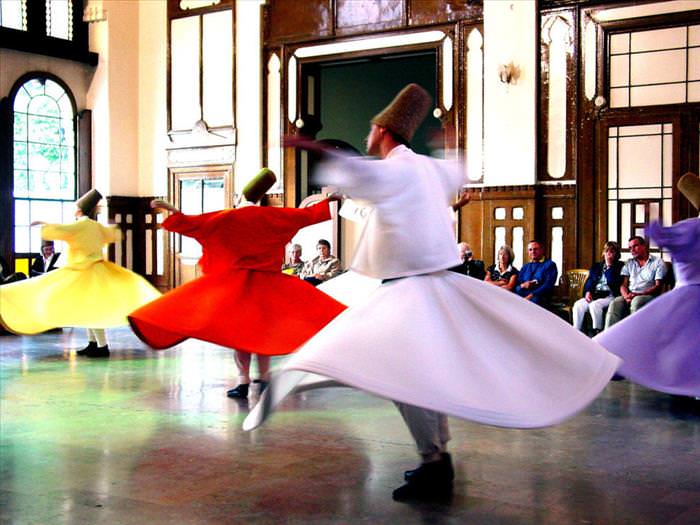 In particular, one of the most well-known Turkish poets and philosophers of all time - Mevlana Jalaluddin Rumi. This person was also the founder of the Sufi Mevlevi, known as "Whirling Dervishes" nowadays. Watch a performance of these at the sema ceremonies around the city, ideally while sipping a cup of çay (Turkish black tea) and catching up on your Persian poetry, to make the most out of this spectacular Turkish experience.
Source: vshioshvili
13. Visit the city that spans two continents - Istanbul

The largest city in Turkey and the fifth-largest city proper in the world, Istanbul is situated between two seas and shared between two different continents.
It straddles Europe and Asia across the Bosphorus Strait. The Old City reflects cultural influences of the many empires that once ruled here. In the Sultanahmet district, the open-air, Roman-era Hippodrome was for centuries the site of chariot races, and Egyptian obelisks remain. The iconic Byzantine Hagia Sophia features a soaring dome and Christian mosaics.
Source: powderphotography
It's really an experience like no other.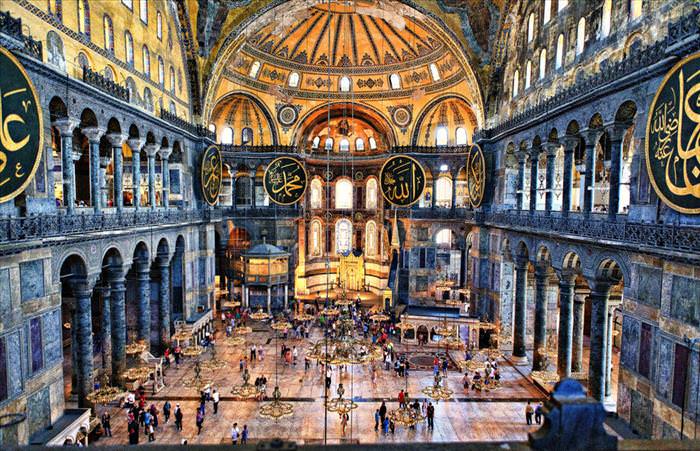 Source: annayanev
14. The world's last divided city is just a ferry ride away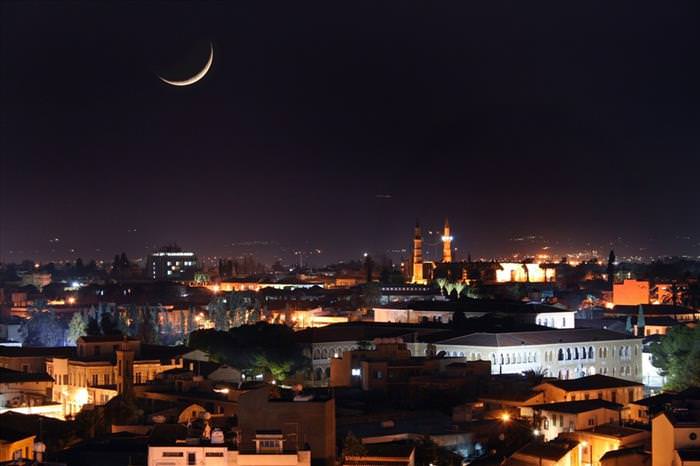 What about the nearby Mediterranean jewel, Cyprus? After five decades of bitter history with Turkey, this island is now divided between Turkish-held Northern Cyprus and the mainly Greek-speaking Republic of Cyprus in the South. This led the capital, Nicosia, to be divided. Interestingly, it contains pristine beaches and amazing gyros on the Greek side, and the remains of the Ottoman architecture on the northern side, making it a brilliant visit for the curious!
Source: Kyrlakos
15. You'll taste mouth-watering food...
The Turkish kebabs (providing a variety of fifty unique kinds) are to die for. If you're a meat-lover, Turkey will be your ultimate food paradise.
Source: mhaithaca
16. Enjoy scrumptious breakfasts...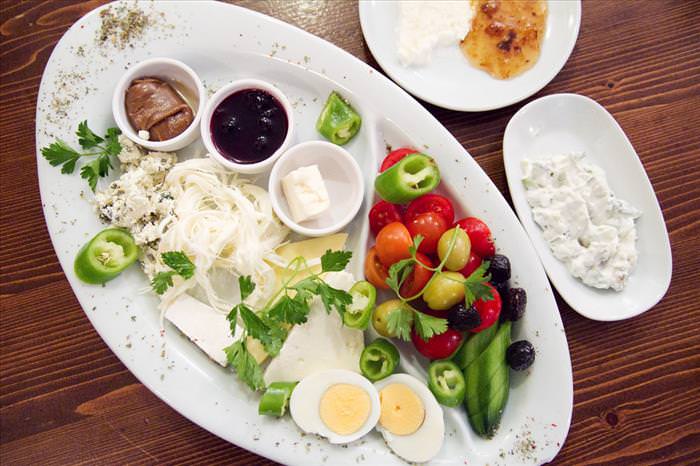 For the Turks, breakfast (kahvalti) is really the most important meal of the day. First thing in the morning, awaken your appetite to the different types of cheese, bread, sucuk (a spicy sausage), menemen (eggs scrambled with tomatoes and sausage), berry jam, Nutella, and, of course, çay. You can try out Van Kahvaltı Evi in Istanbul - one of the most recommended places for your ideal breakfast.
Source: roboppy
17. Devour baklava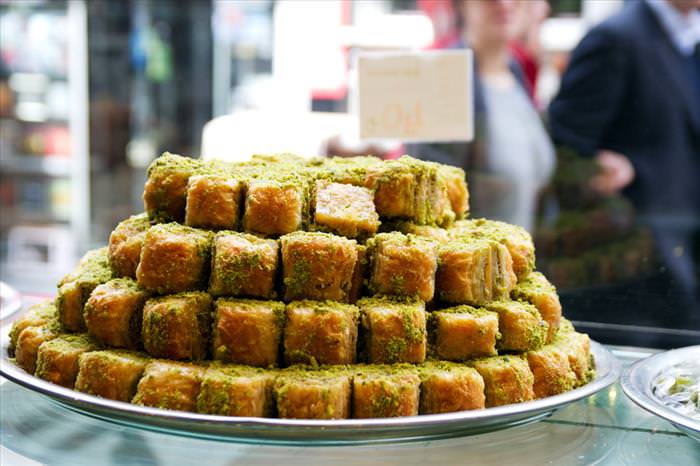 You have to try out Turkey's favorite dessert, made of layers of filo filled with chopped nuts, held together with syrup or honey - it's exquisitely indulging!
Source: roboppy
18. You'll have to visit the Grand Bazaar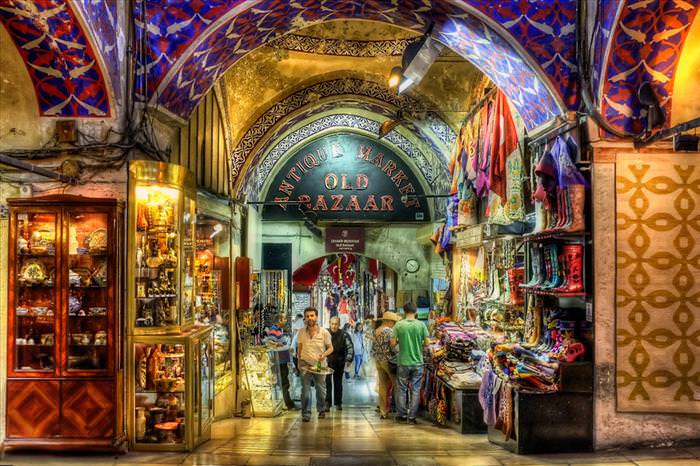 Once you're in Turkey, you have to spare some time for a visit to the Grand Bazaar, one of the oldest and largest markets in the world, where hordes of tourists gather each year to haggle on the splendid pottery, scarves and lanterns for sale. Right next door you can find the Egyptian spice market, where you can shop for spices and the famous Turkish delight, as well as Sahaflar Çarşısı, a secondhand book market which dates back to the Byzantine period!
Source: pdbreen
19. This country will surely bring out the adventurer in you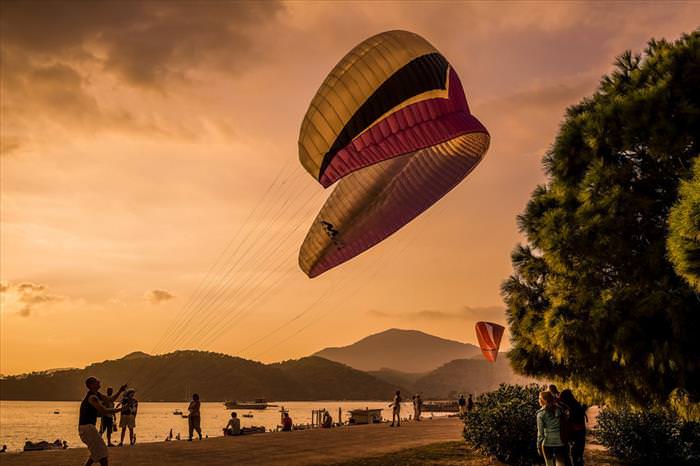 Bring out your adventurous side when visiting the beach town of Ölüdeniz (which is literally translated as the "Dead Sea"), whose incredibly calm waters make it an excellent spot for water sports, such as parasailing and scuba-diving. This sea is always so still, it even remains unchanging during storms.
Source: Fredi Bach
20. It's just what you need to relax and feel inspired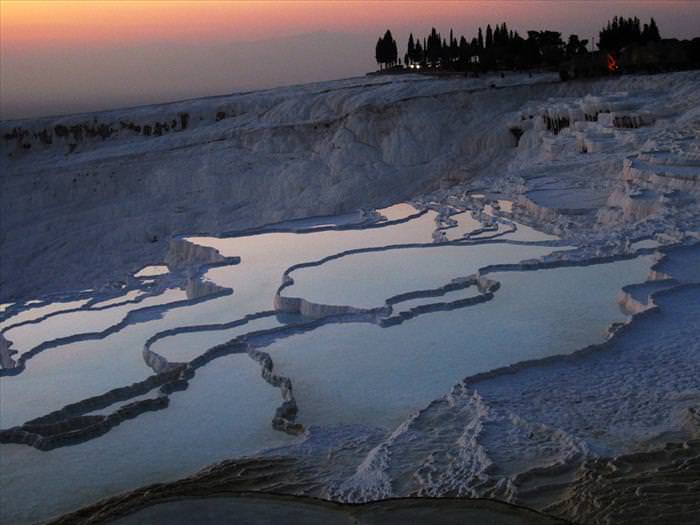 Relax and unwind in these hot springs, called Pamukkale, which means "cotton castles". They are said to have some restorative powers, and the good thing about them is that it's always warm here, so nothing can stop you from breaking out the swimwear and soaking yourself in one of these natural baths!
Source: ccdoh1
Let's be honest, it's hard to say no to this view...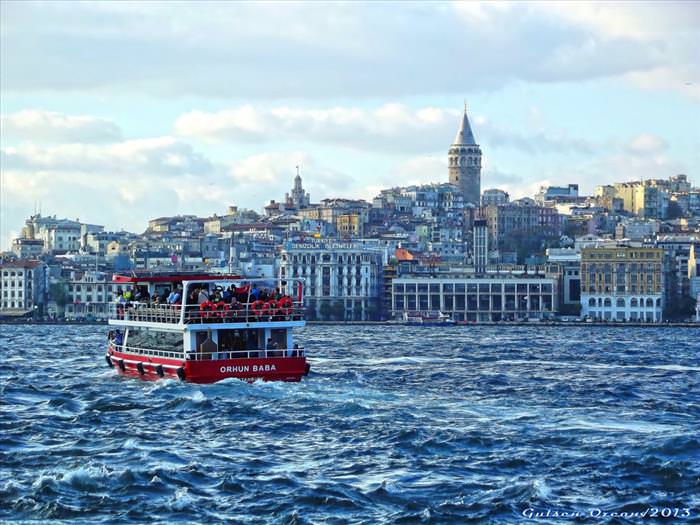 Source: gulsenozcan