A vacation to Costa Rica is a plane ride away. I couldn't think of a more beautiful and fun-filled place to travel to. Everywhere you turn in this small land is another wonder. It's a slice of paradise featuring 1,000 miles of coastline, endless nature spots, beaches, and rich animal life. There's something for everyone in Costa Rica.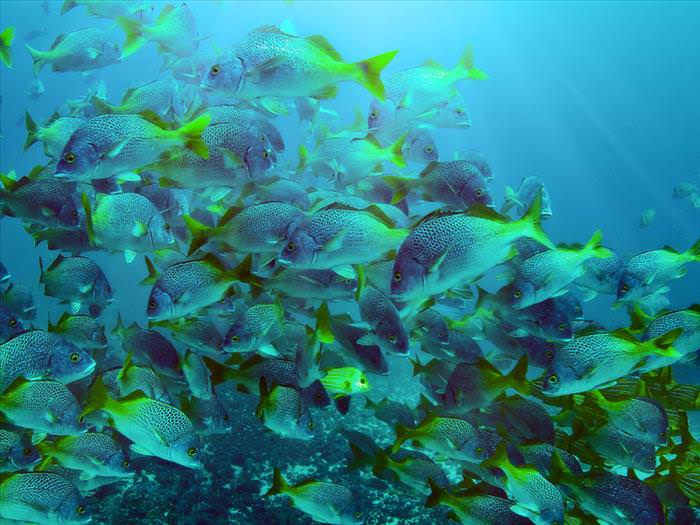 Below Costa Rica's many shores, there is an impressive array of wildlife, making the country one of the world's top spots for diving and snorkeling.
Photo: Costa Rica Tourism Board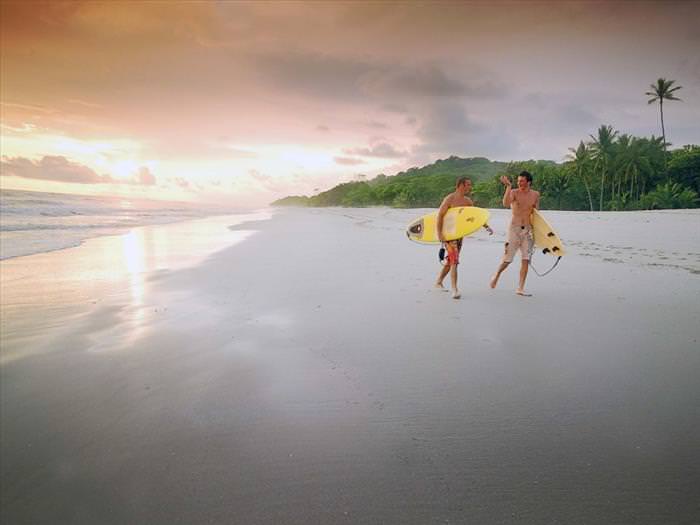 A land of beaches, Santa Teresa Beach epitomizes Costa Rica's tropical shores. This seemingly endless, perfect beach is located north of Cabo Blanco Natural Reserve, near the tip of the Nicoya Peninsula.
Photo: Costa Rica Tourism Board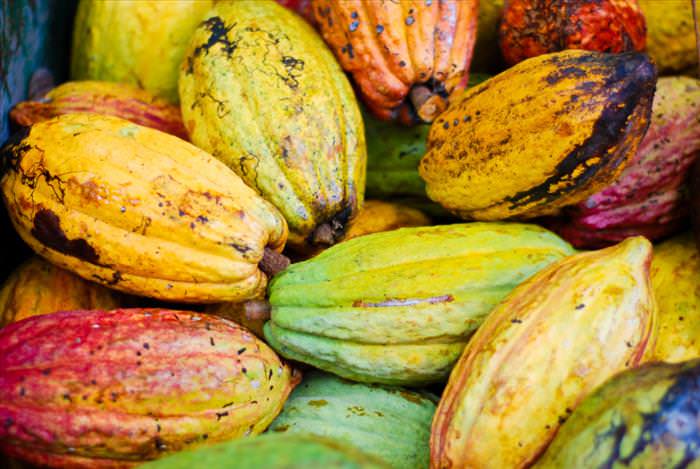 Indigenous Costa Ricans were pioneers in high-quality chocolate making long before any Europeans arrived. The cacao, the plant that makes chocolate possible.
Photo: Everjean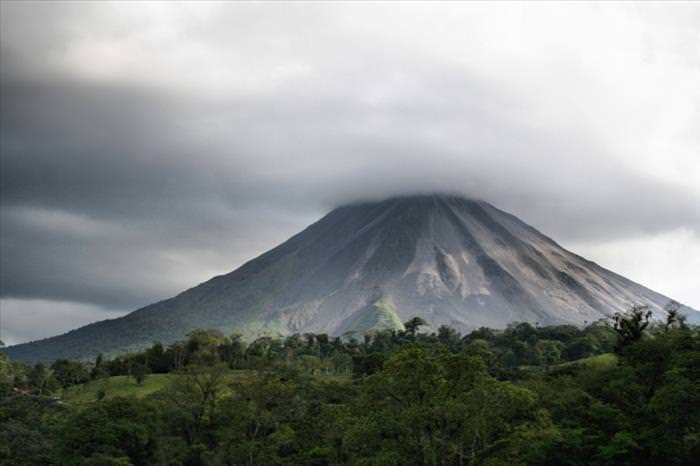 Visit one of the country's 14 volcanos. A short drive north of capital city San Jose is Mount Arenal, famous for its near perfect pyramidal shape.
Photo: Scott Robinson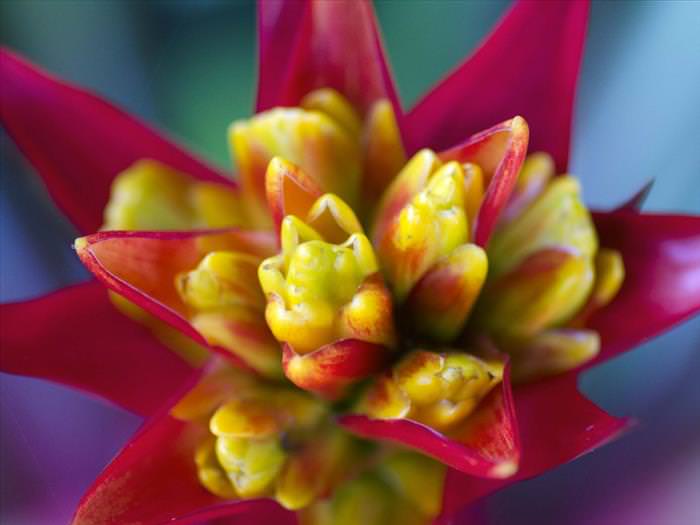 Costa Rica has
the highest biodiversity of any country on the planet That means that its variety of species is especially high, from exotic plants to rare animals. Imagine, with an area of just under 20,000 square miles, this country holds 5% of Earth's biodiversity (on land).
Photo: Costa Rica Tourism Board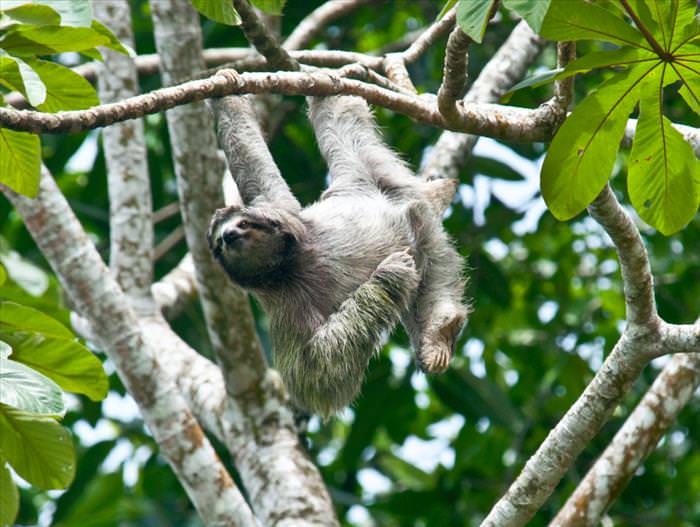 One of these is the
tree dwelling Three-toed sloth. You can a
rrange a boat tour near Puerto Limón if you'd like to see one.
Photo: Jerry Kirkhart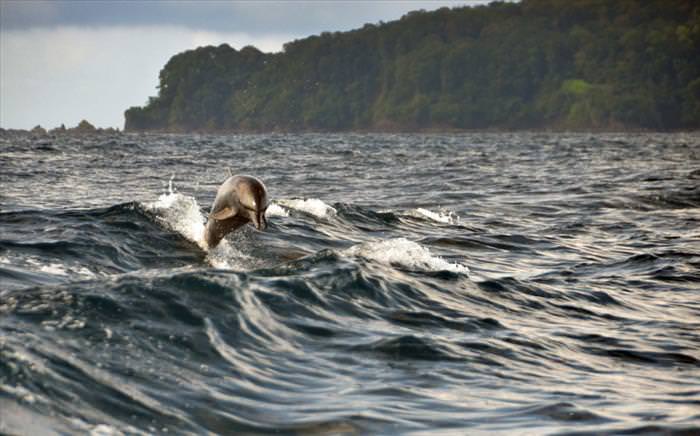 Off the coast of Osa Peninsula lies Caño Island Biological Reserve, one of the country's many protected areas, excellent for marine life, diving and snorkeling.
Photo: Costa Rica Tourism Board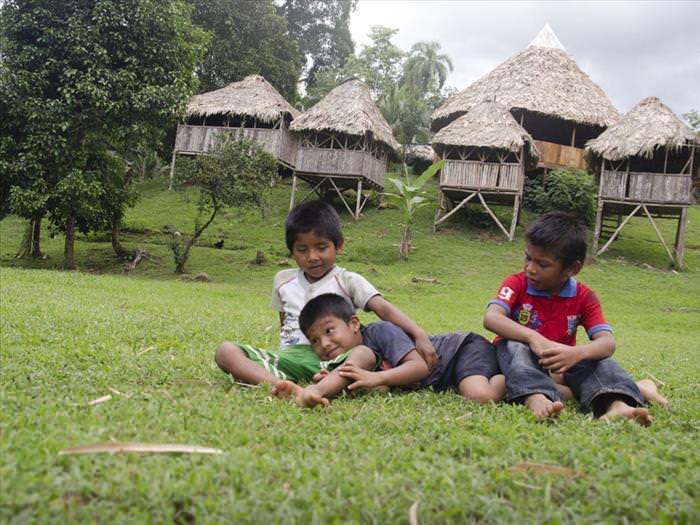 Residing in Limón Province are the Bribri, indigenous to the region. Their culture is very different than western society and many organizations can organize a volunteer opportunity with a local community so people can learn about their practices and beliefs.
Photo: Costa Rica Tourism Board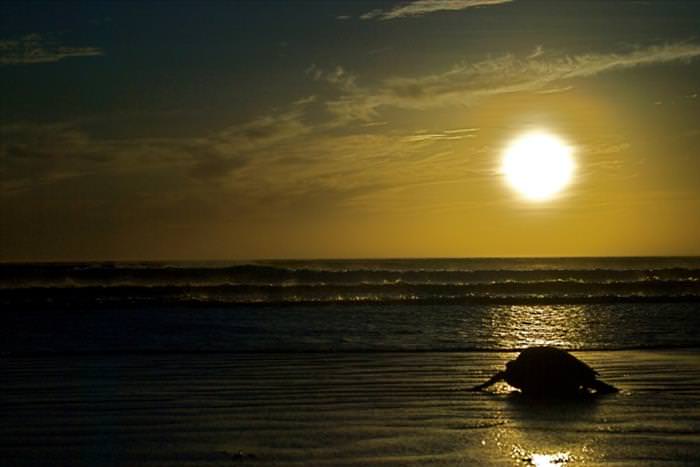 Tortuguero National Park, a leader in turtle conservation. Here you can see the nesting grounds of the endangered leatherback turtle. If you come during the mating time, you'll be able to see quite a few of them.
Photo: Fernando Silva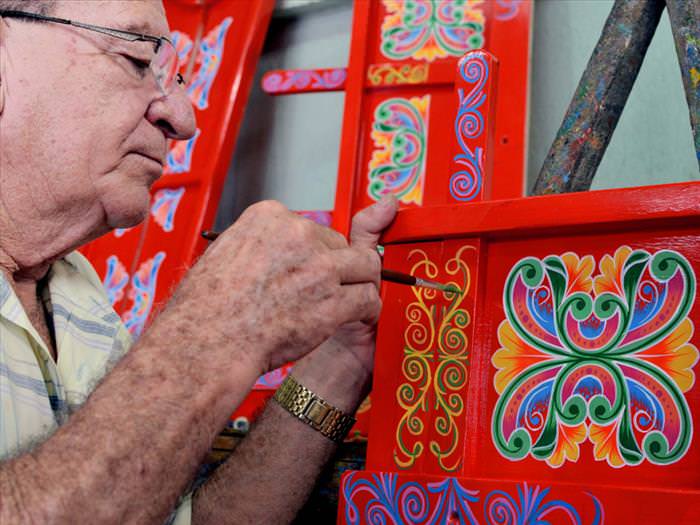 Traditional Sarchí crafters in the foothills of Poás Volcano. One of their more well-known skills is decoratively painted carriages, once used to transport coffee to the port.
Photo: Costa Rica Tourism Board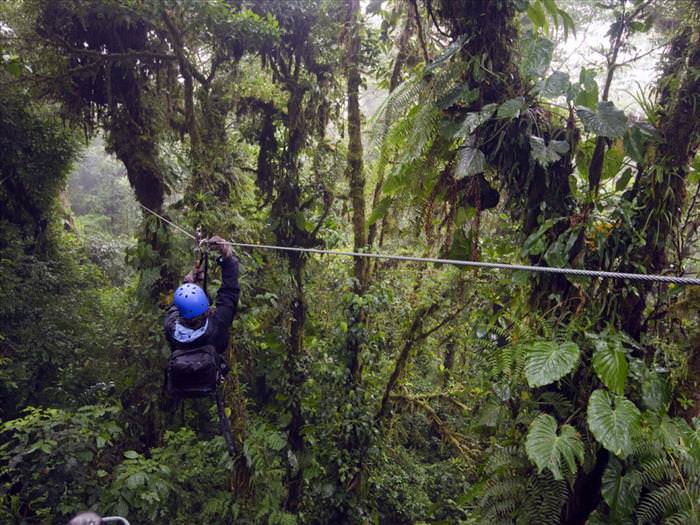 A popular ecotourist excursion is zip lining through the perpetually misty Monteverde Cloud Forest, where you can discover the abundance of wildlife of the Tilarán Mountains firsthand.
Photo: Costa Rica Tourism Board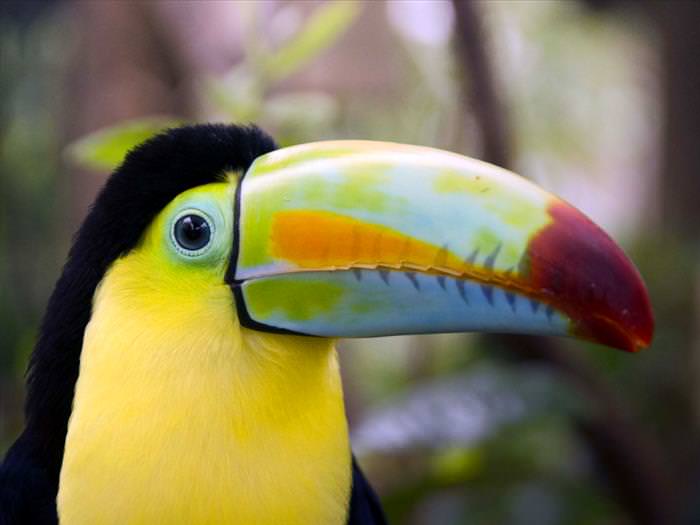 The exquisite toucan embodies tropical paradise with its brightly colored feathers and beak. You can see them at La Paz Waterfall.
Photo: Costa Rica Tourism Board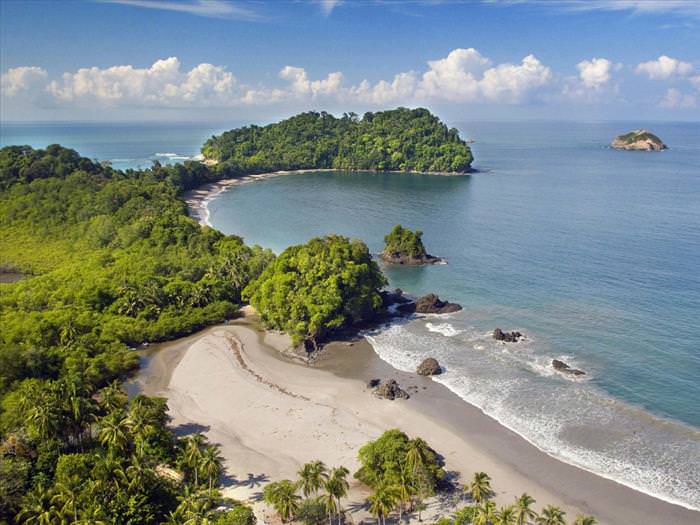 Visit the Manuel Antonio National Park for a nature-filled hike. This spot near the town of Quepos offers a unique combination of pristine jungle and palm-lined beaches.
Photo: Costa Rica Tourism Board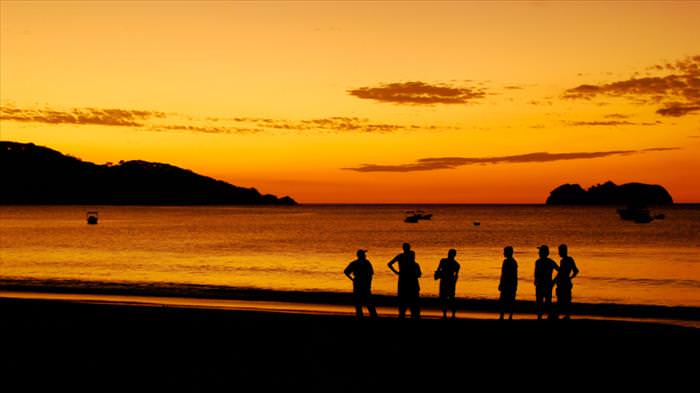 South of Culebra Bay in Guanacaste province, you will find the laid-back beach Playa Hermosa.
Photo: Didier Baertschiger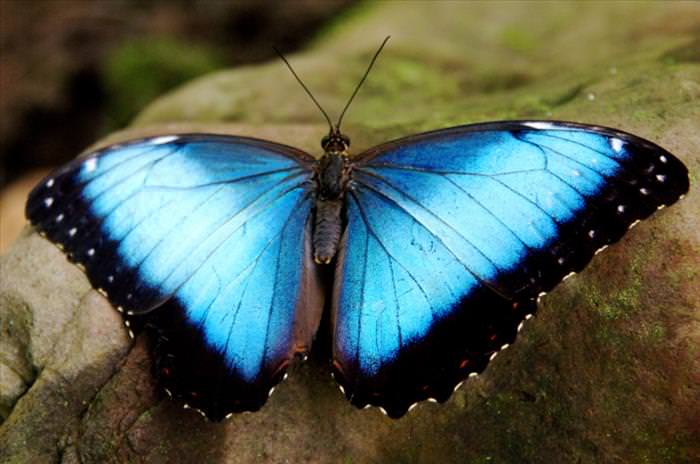 Spot the Emperor butterfly with its iridescent colors brightening the Costa Rican forests.
Photo: vasse nicolas,antoine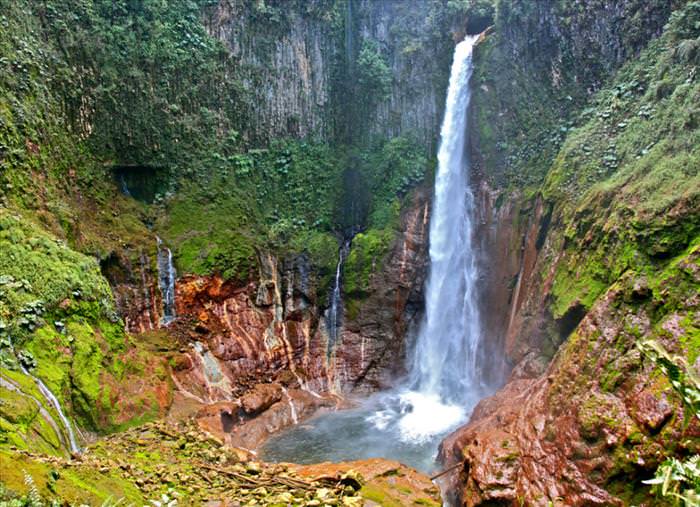 The mainland is full of natural wonders. For example, Bajos del Toro is a private reserve with a 300-feet plunging waterfall. Visitors can climb the
extinct
volcanic crater nearby and get the view of a lifetime.
Photo: Steve Jurvetson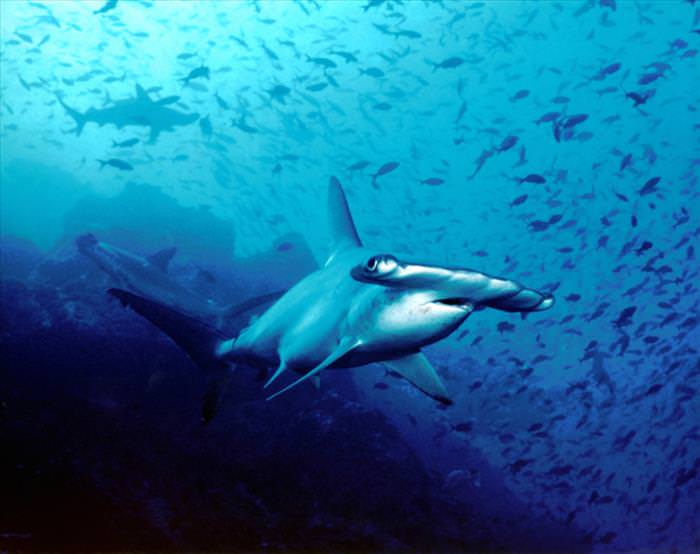 Cocos Island National Park is located 340 miles from the mainland and is world famous for its diving opportunities.
Photo: Barry Peters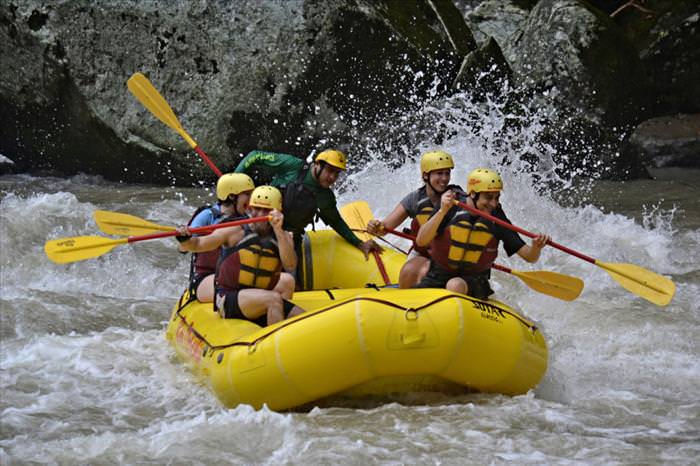 If you love whitewater and adrenaline, consider rafting the Rio Pacuare, near Tortuguero National Park
Photo: José Pablo Orozco Marín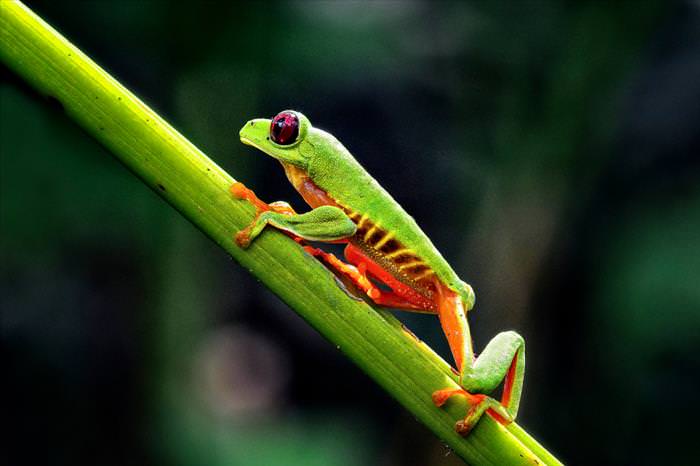 Traverse the country's tropical mountains, rainforests and islands to catch a glimpse of the endangered red-eye tree frog.
Photo: Steve Corey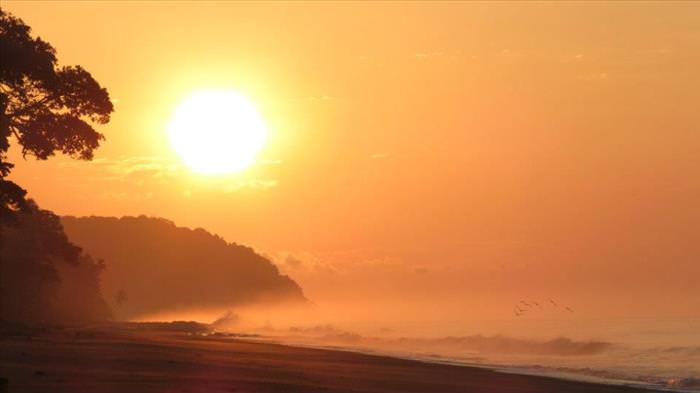 The beaches never end in Costa Rica, but occasionally the sun does go down on a beautiful day.
Photo: Frontierofficial