Summer time and outdoor parties go together. Being the host is fun and rewarding, however it does requires some planning. There are always things to contend with like pesky bugs or the heat. These 14 tricks will make sure everyone is having a festive time and hosting your party is less stressful for you.
1. Keep drinks insect-free by covering them with decorative cupliners.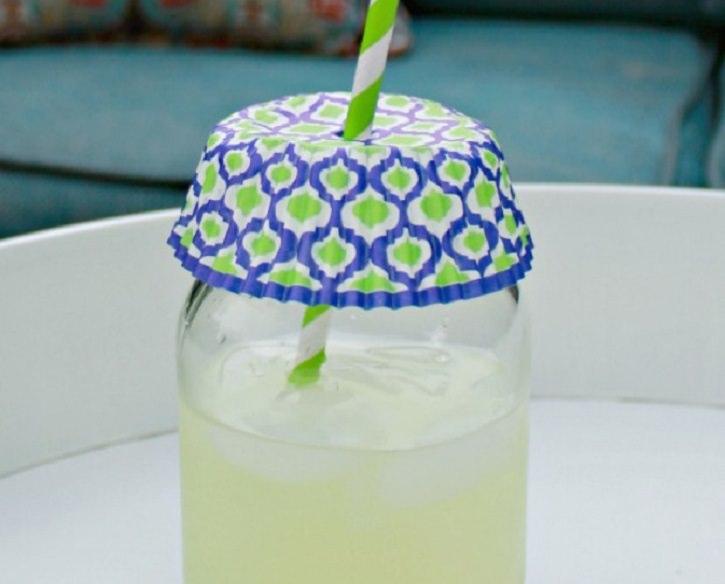 Source: Mom 4 Real
2. Make a do-it-yourself burger bar.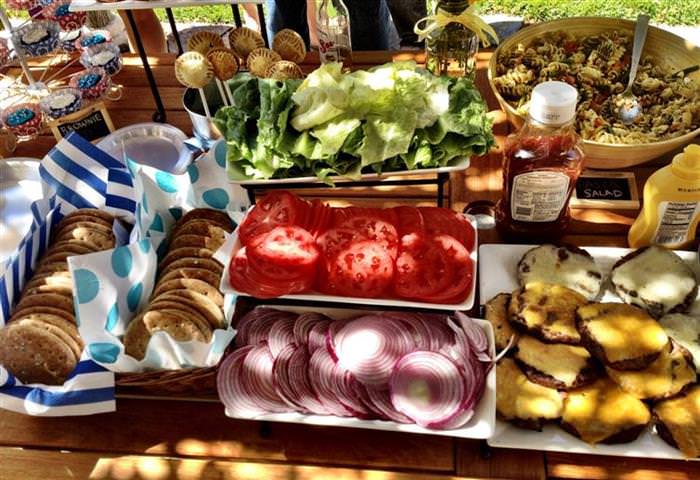 Source: Inside Out Beautiful
3. To save time refilling drinks create a refreshment stand.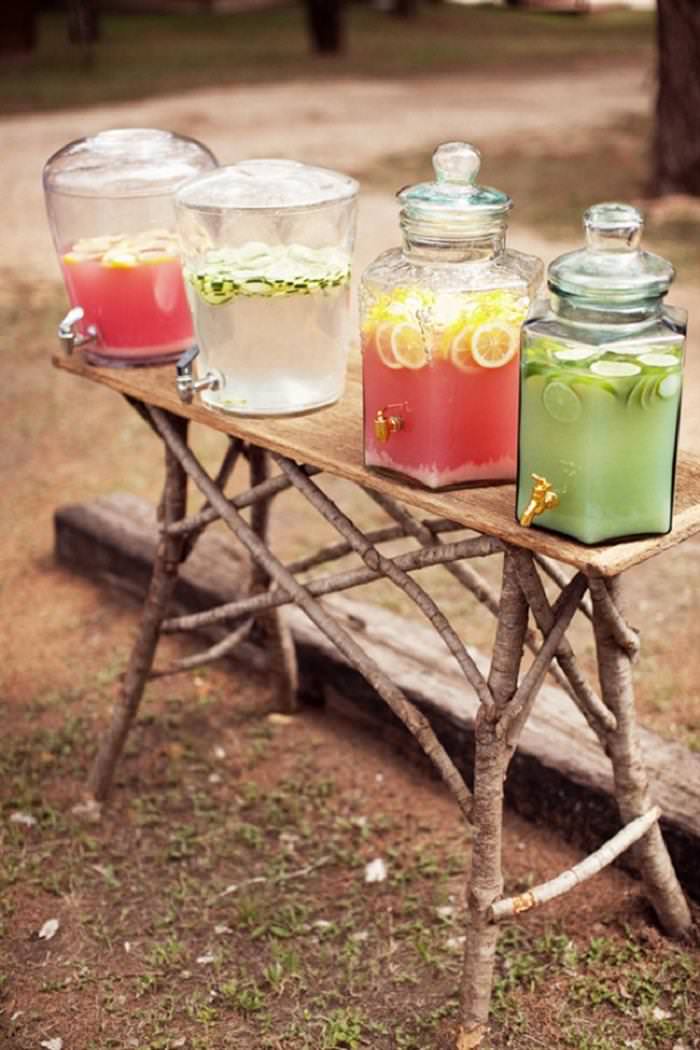 Social: Easton Events
4. Salad in a cup: no need for salad servers.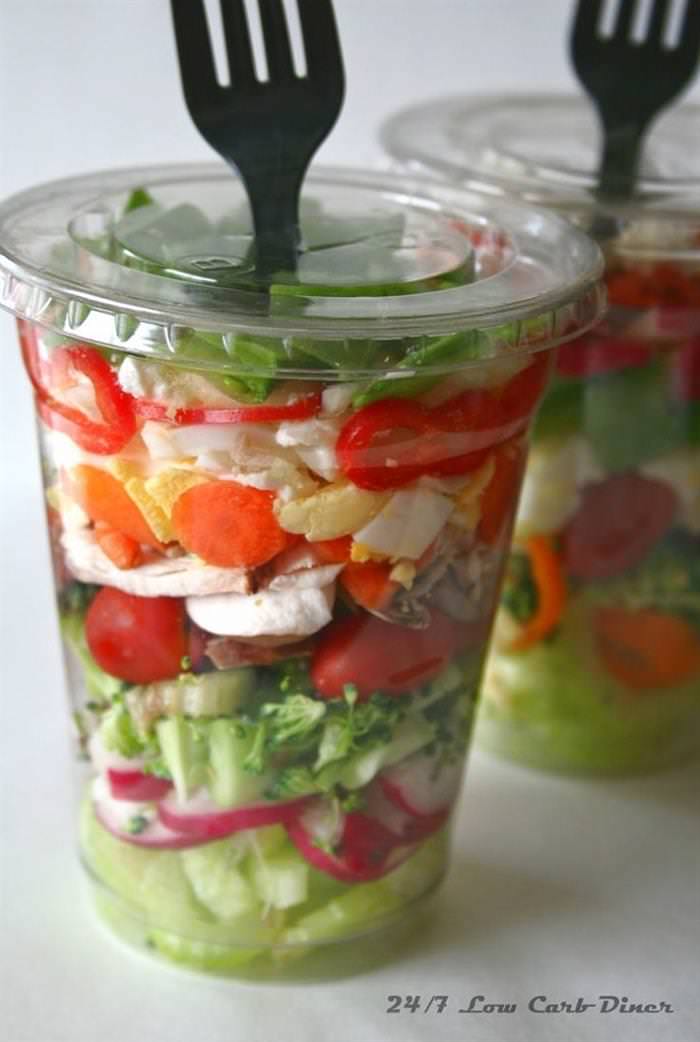 Source: 24/7 Low Carb Diner
5. Replace ice with frozen fruit. They don't water down drinks.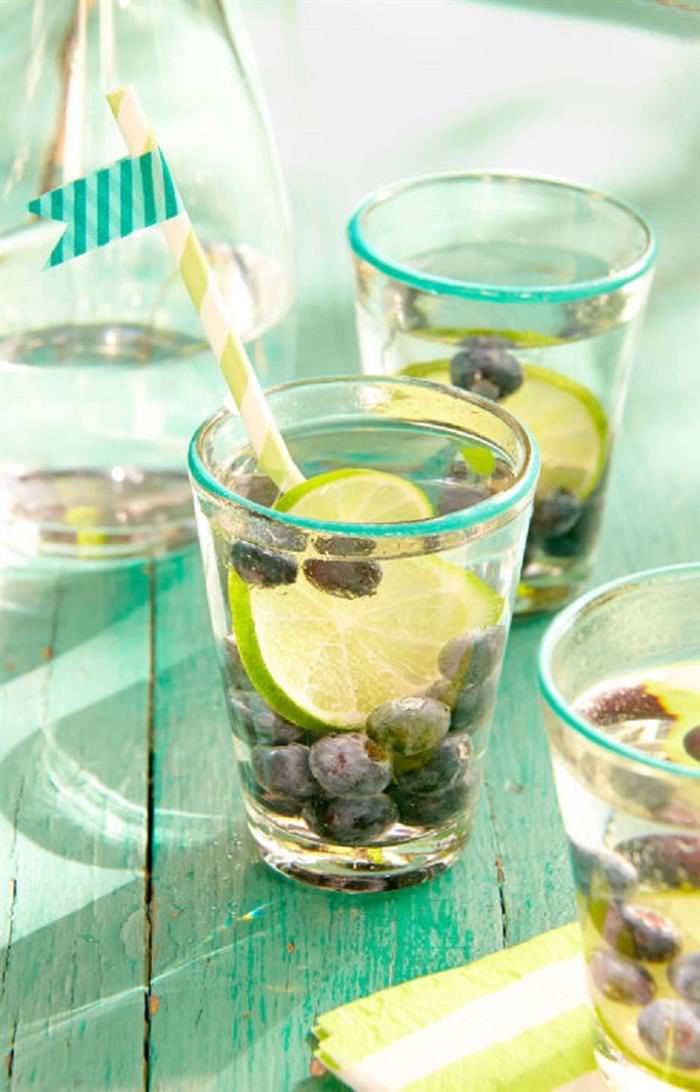 Source: Red Book Mag
6. Make a s'mores bar with a long box, rocks and Sterno candle lamps.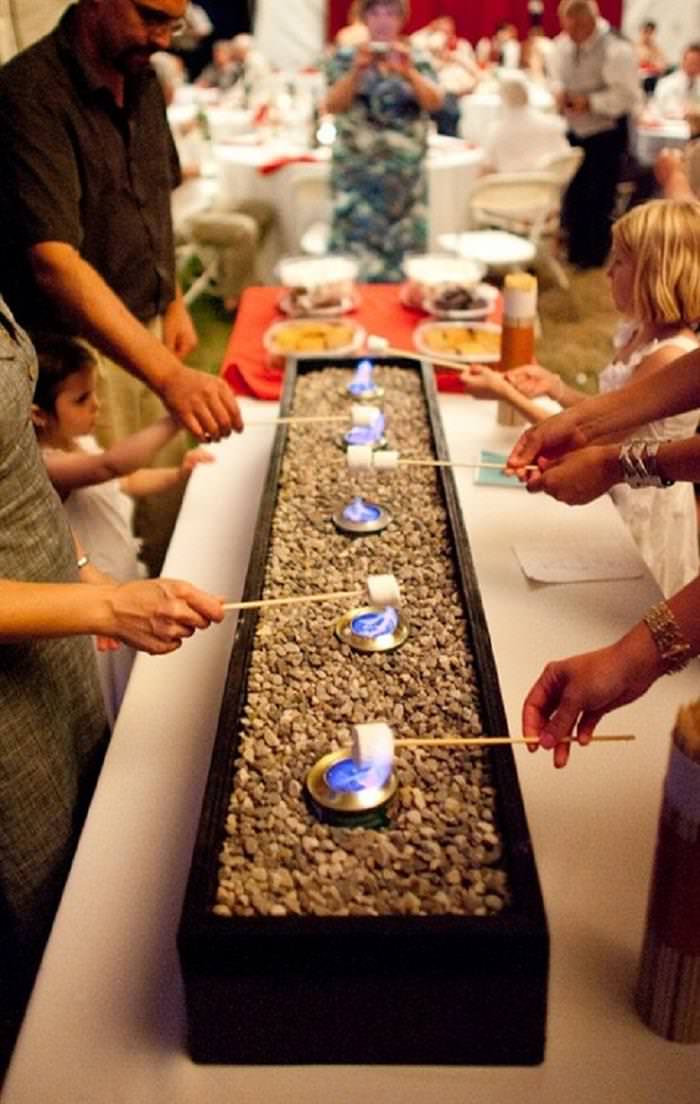 Source: Wedding Bells
7. Avoid double dipping and create less mess with individual nacho cups.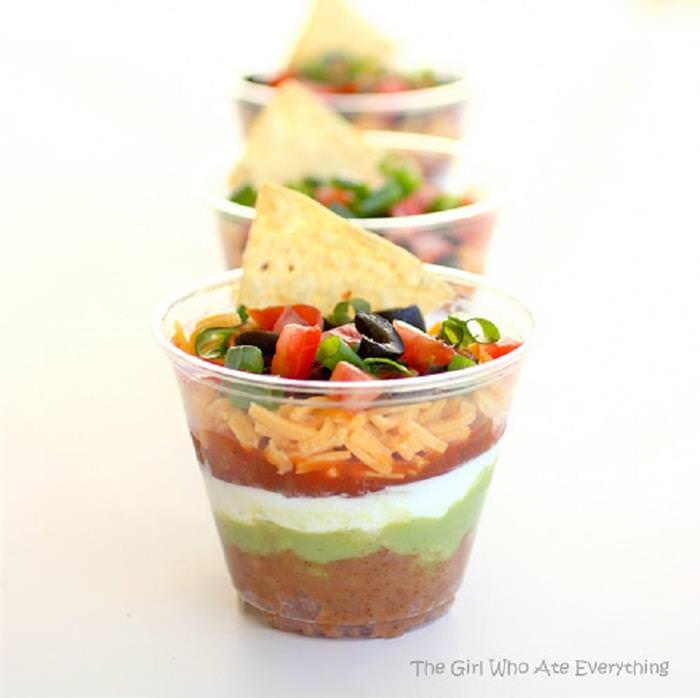 Source: The Girl Who Ate Everything
8. Create a bug spray and sunscreen station.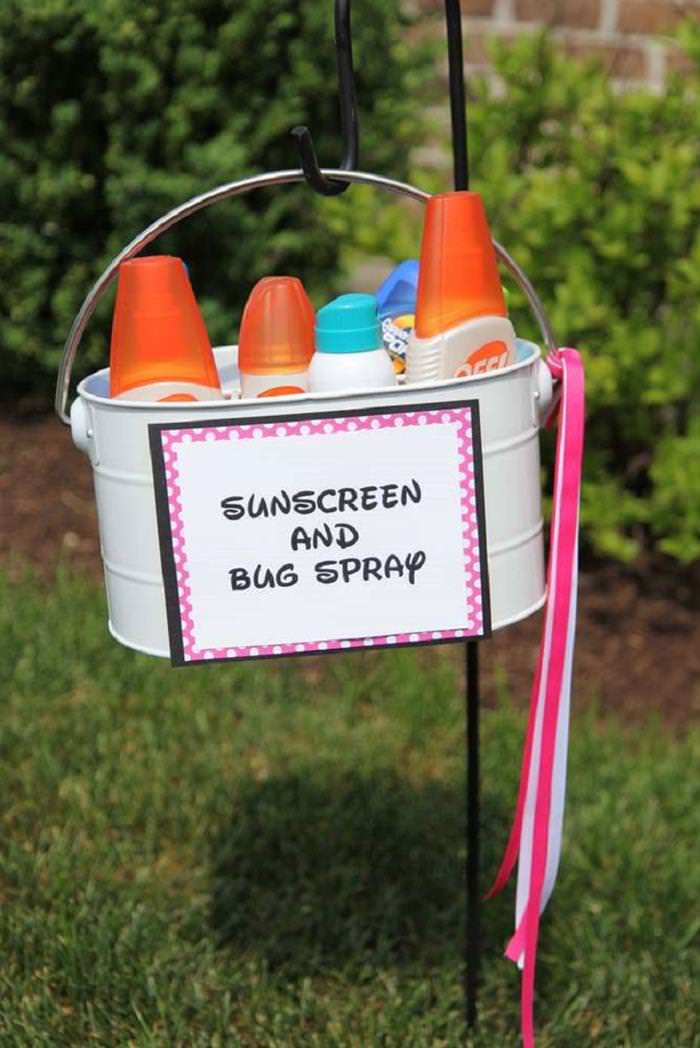 Source: Catch My Party
9. Fill jars with utensils to make them easy to grab.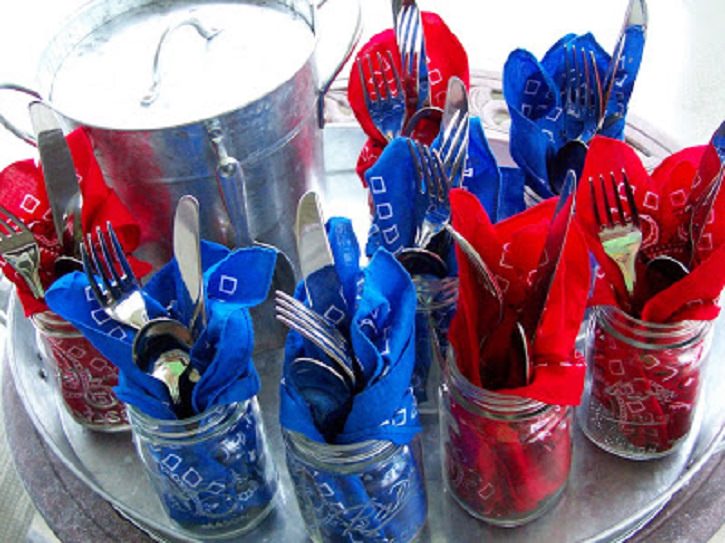 Source: A Soft Place
10. Create a natural fly repellent by placing cloves in lemon slices.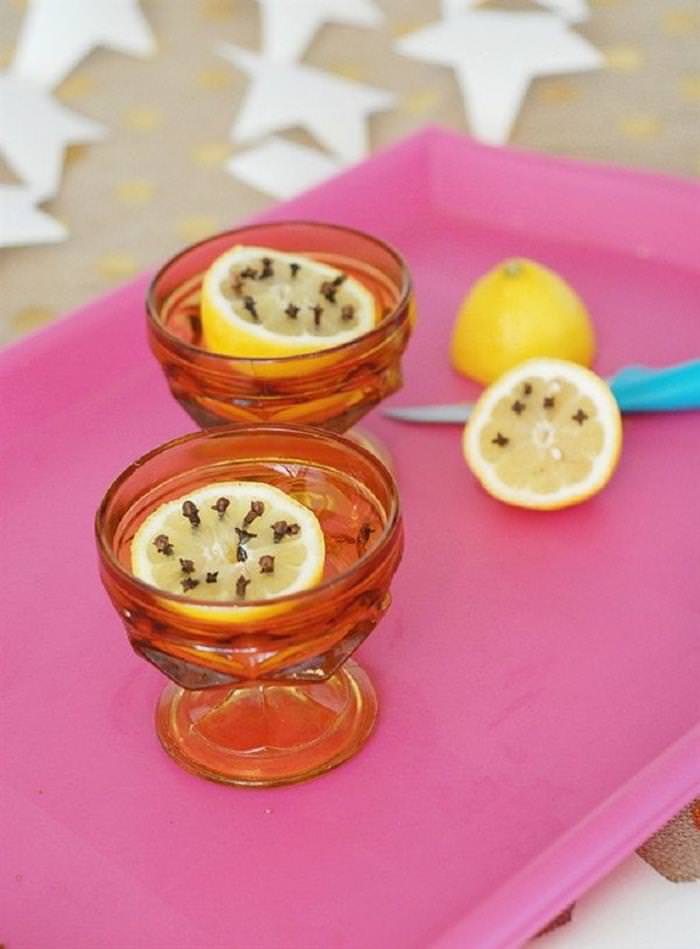 Source: A Subtle Revelry
11. Make watermelon less messy to eat by mounting pieces on sticks.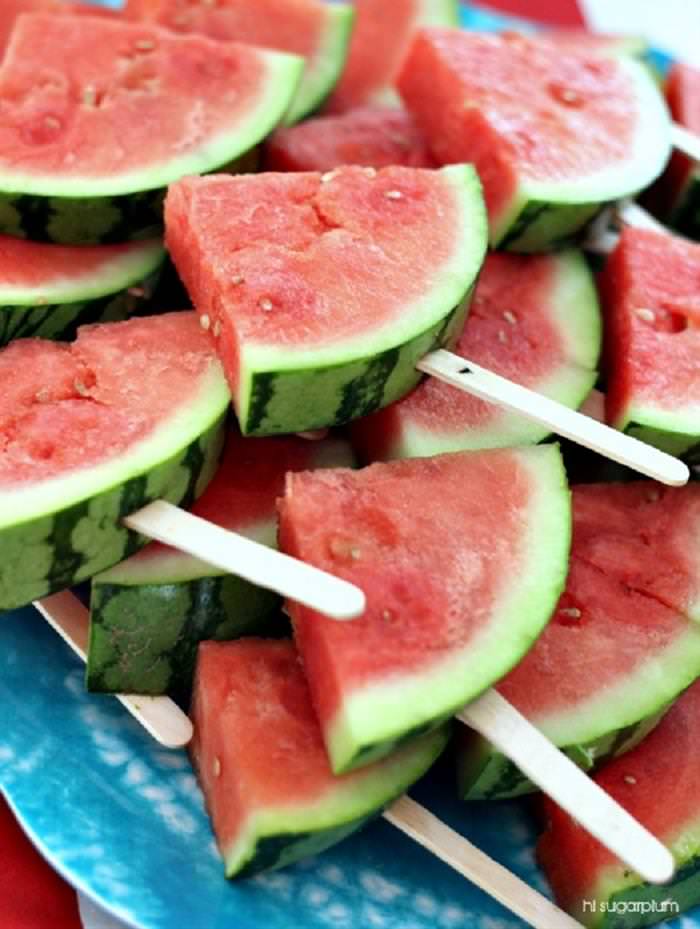 Source: Hi Sugarplum
12. Keep drinks cold and festive by placing them in frozen water balloons.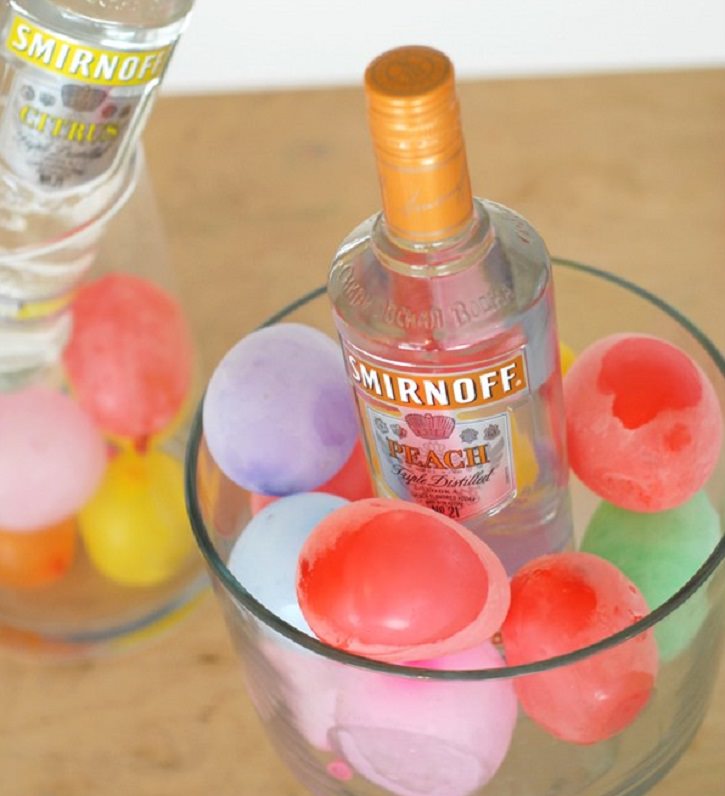 Source:
A Subtle Revelry
13. Use gift wrap as a disposable table runner.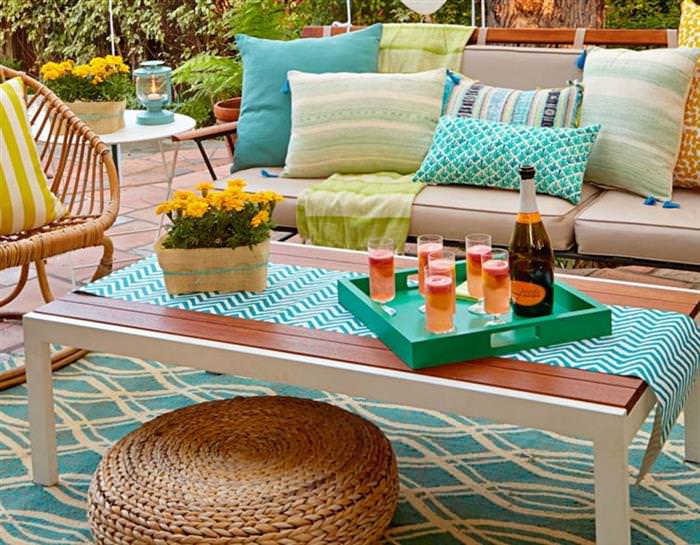 Source: Red Book Mag
14. Use waffle cones as fruit salad bowls.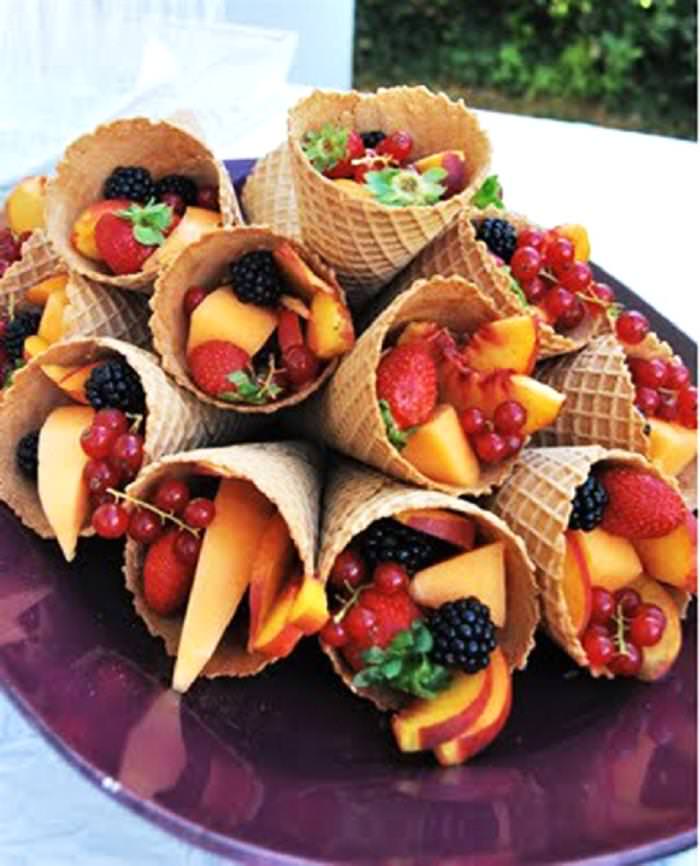 Source: Ko-Ko-Ko Kids