You may not know this, but whenever you go into a restaurant, you are subjected to a barrage of psychological tricks and manipulations, and most people aren't even aware of it. These are the 15 most common tricks restaurants use.
1. They use absurd descriptions for dishes
Did you ever see an item with descriptions like "decadent" or "indulgent" on it? How about "Creamy" ice cream? Feels redundant, right? But these words have an effect on people, making them crave the dish more.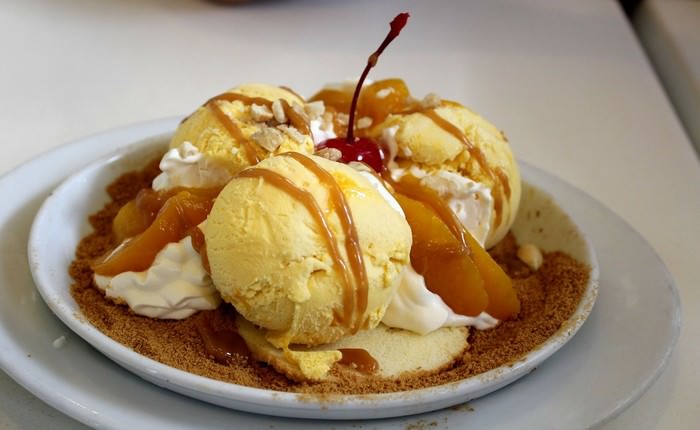 2. They don't display currency signs in the menu
Nice restaurants avoid putting a currency sign on their menus to separate the sense of spending and dining. They want you to think about the food, not the money it costs you.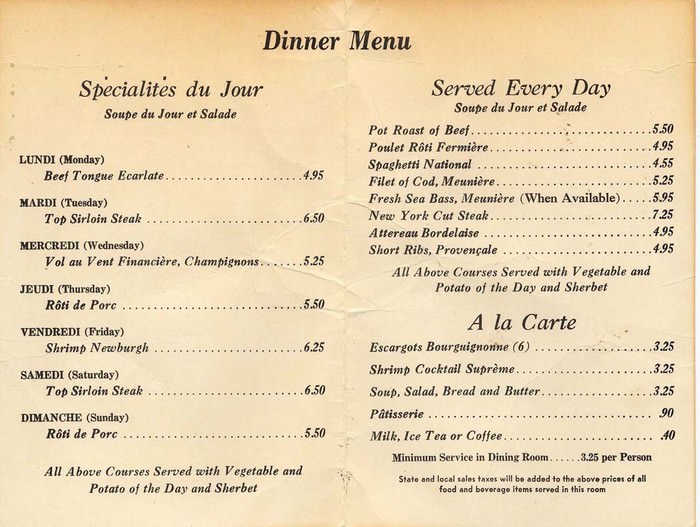 Source
3. Everything is .99
$9.99 looks less than $10.00, right? It is, by one cent. This is a classic method meant to make you think you're spending less, so you don't realize you've blown your budget.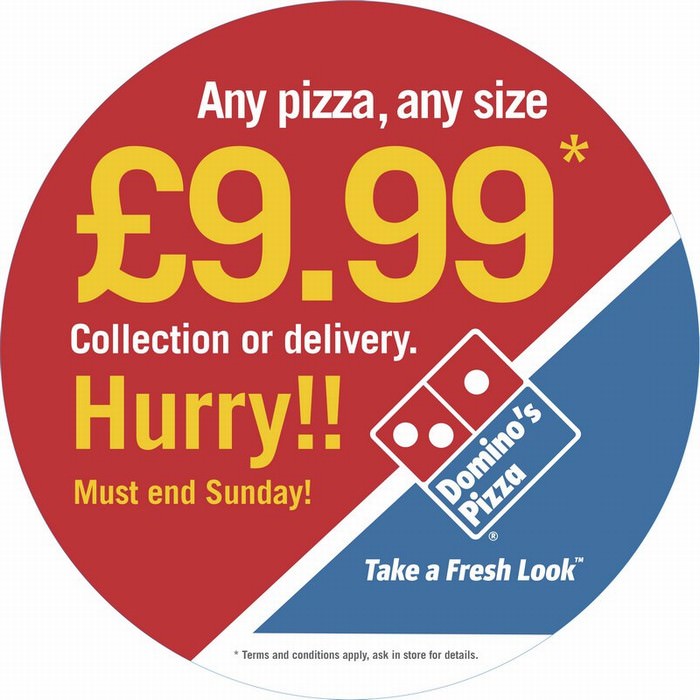 Source
4. They try to make you feel at home
Using terms like "Grandma's Special Pie", or "Mother's Famous Soup" creates a sense of nostalgia and a desire to experience an old favorite taste again, no matter the price.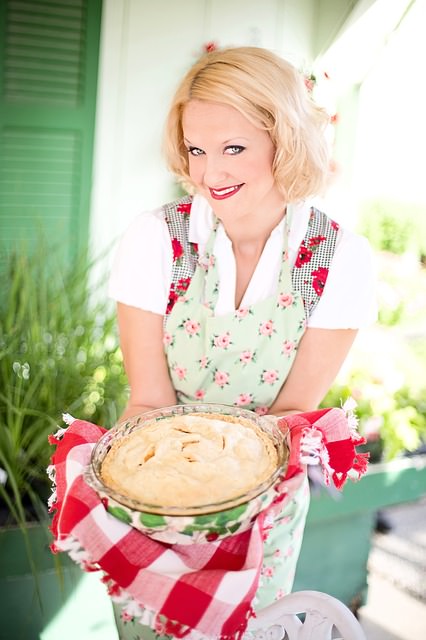 5. They use terms you don't know to sound authentic
Did you ever go to an Italian restaurant and order the "shrimp scampi tagliatelle"? You just ordered "noodles with shrimp and butter." Tagliatelle is Italian for noodles.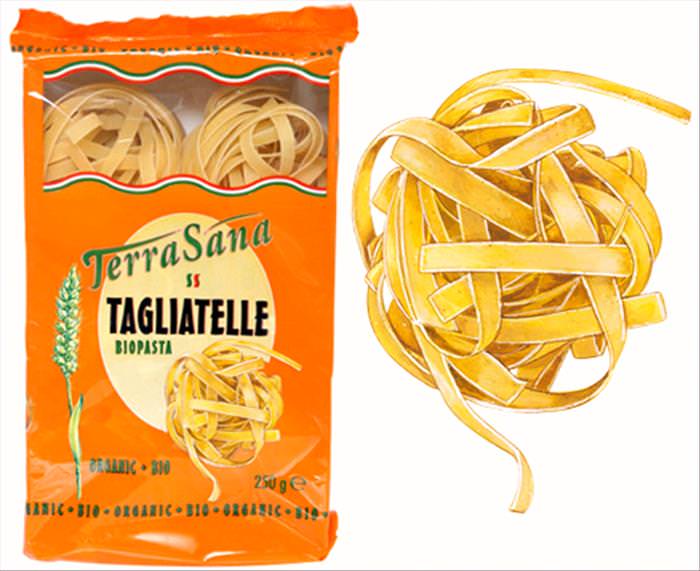 Source
6. Using brand names
Many restaurants use brand names to make dishes sound more special. TGI Friday's have their famous Jack Daniels BBQ Sauce, which makes fans want to purchase it more.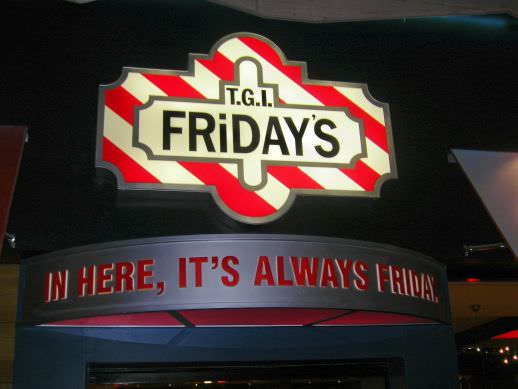 Source
7. Item "anchoring"
When you're offered 2 entrées, one of which is considerably more expensive than the other, you'll probably avoid it, but when you calculate it into the meal's tally, you might think the price is more reasonable. It's not.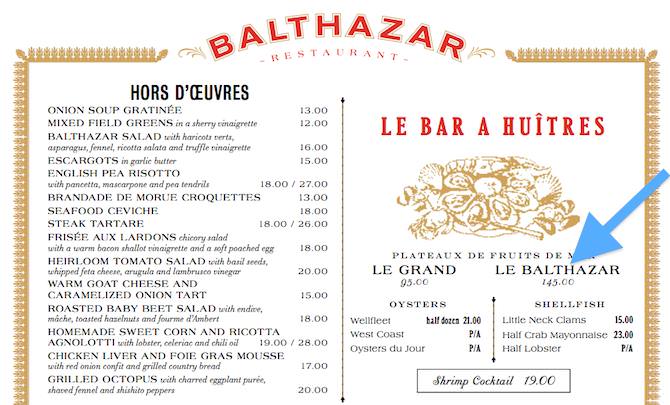 Source
8. Boring items are highlighted
Spaghetti and meatballs? That's our chef's specialty! That's why we're charging four times the price of what it should be, but you don't care, because you think it's special.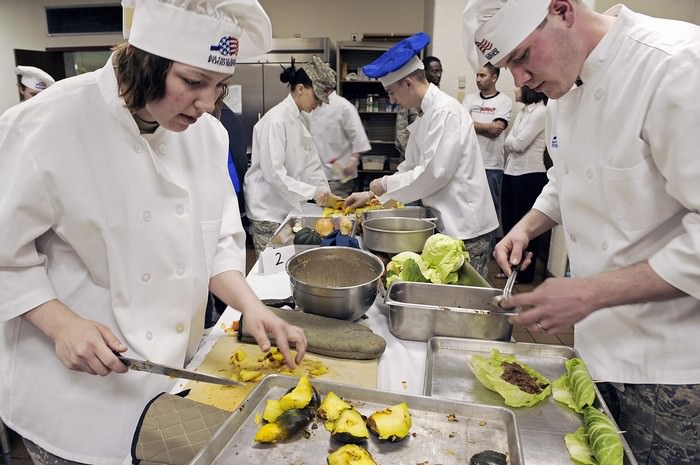 9. They make it difficult to compare prices
Using different fonts and unconventional menu layouts makes it much harder to compare prices of individual items.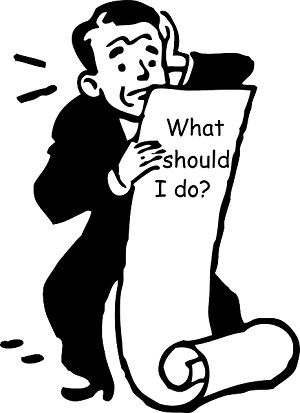 10. The menu's layout is meant to confuse you
You'll often find a much cheaper item next to the most expensive one, but don't be fooled – that's usually the item with the highest profit margin – they know you're going to go for it because you think it's the better deal.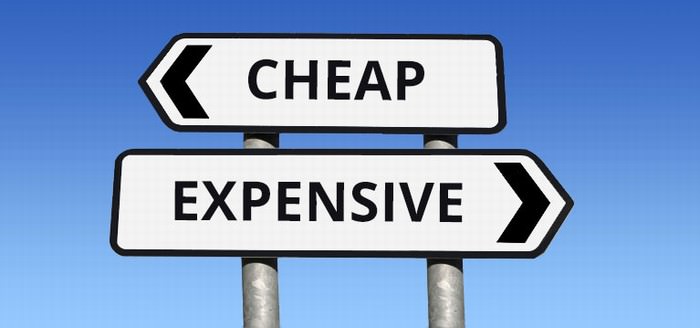 Source
11. They add words to make things more exciting
Did you just order strawberries with crème Fraiche? You're getting strawberries with cream. "Crème Fraiche" means fresh cream in French, but you thought you were getting some fancy French dish, right?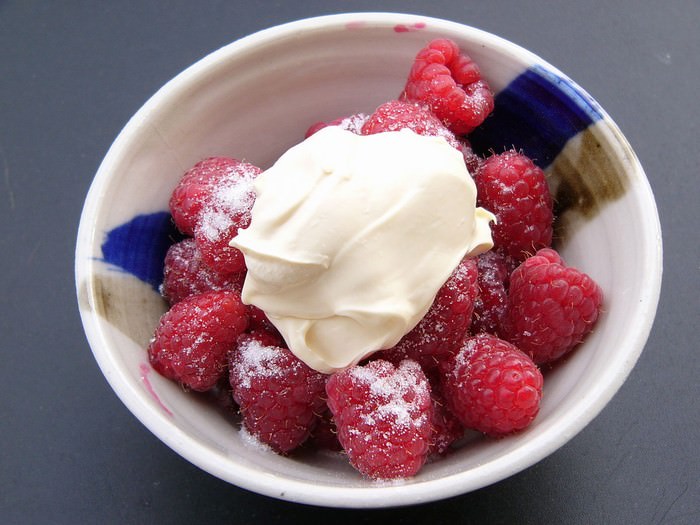 Source
12. The menu's designed to direct your eyes to certain items
According to studies, most people would look at the top right of a menu first, which is where you'll usually find the most expensive items. If you look at the bottom left, you'll usually find the cheaper items.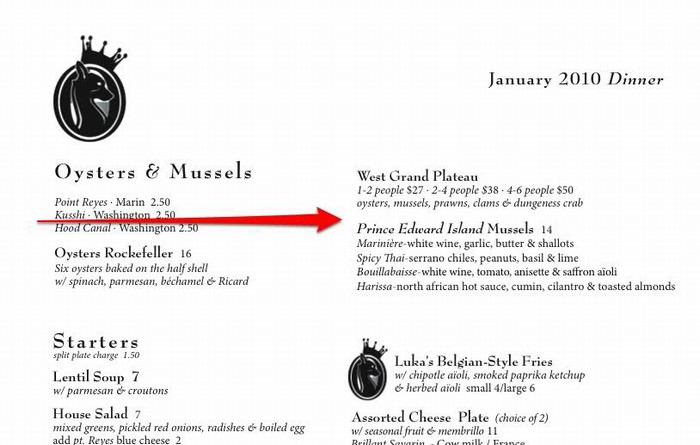 Source
13. Thinking inside the box
Putting boxes around certain items makes them stand out and catch your eye, and whatever catches your eye has a higher chance of you ordering it.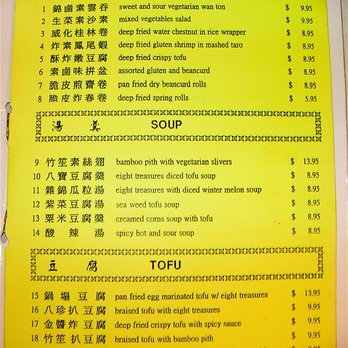 Source
14. You'll rarely know the size of the portion you're getting
Let's say you only want to get half a salad, but it costs $3.99, while a whole salad costs $5 – sounds like a great deal, no? But do you actually know the size difference between a salad and "half salad"?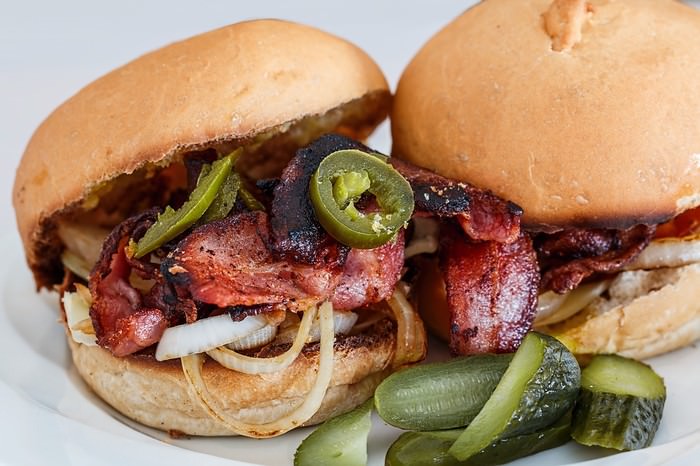 15. They use the "Number One" trick
Generally, the first item in any category will be the most expensive because people are more likely to choose the first option they are presented with.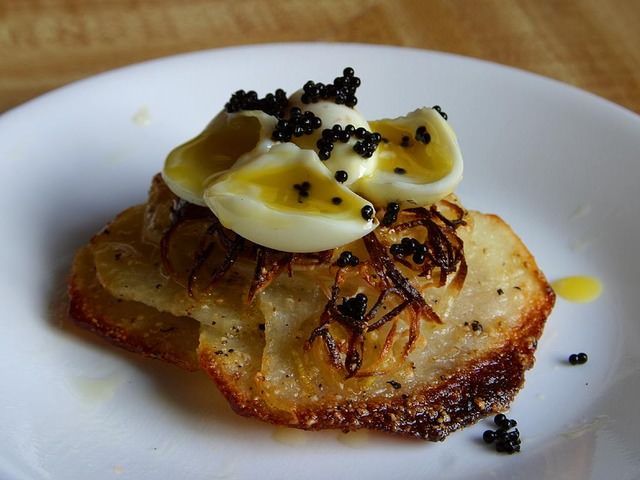 H/T: wimp.com