In the western world, most families have at least one car – it has become essential. These great machines have changed our lives and made them better, but they do prove to be an irritation at times. To enjoy your car irritation-free, just follow these 20 great tips.
1. You can fix surface dents with a plunger
The vacuum allows you to pull the dented metal back to its original shape.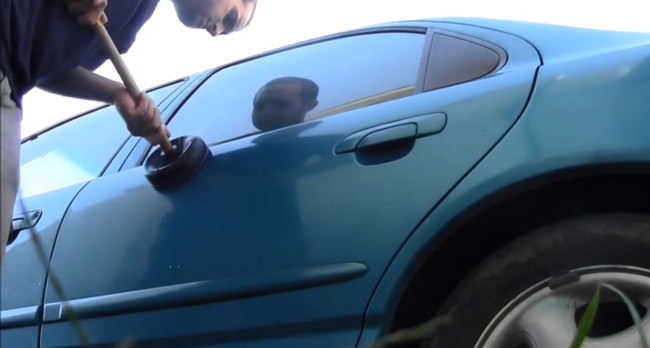 Source
2. Clear nail polish stops windshield cracks from spreading
The nail polish serves as a temporary patch, so get that windshield fixed as soon as possible.
Source
3. Keep boot in order with shoe organizers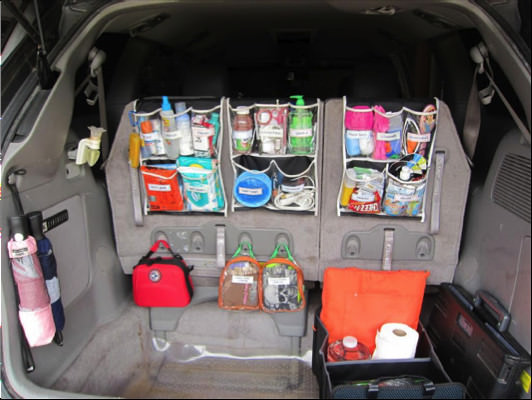 Source
4. Use a coffe cup as a tissue paper dispenser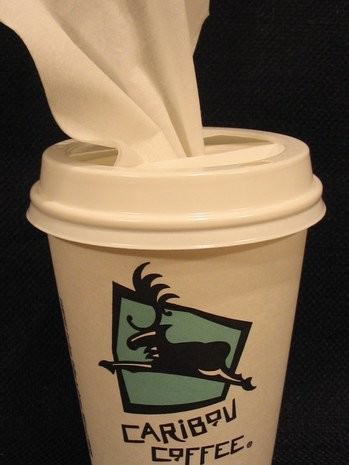 Source
5. Need to add/remove keys? Use a staple remover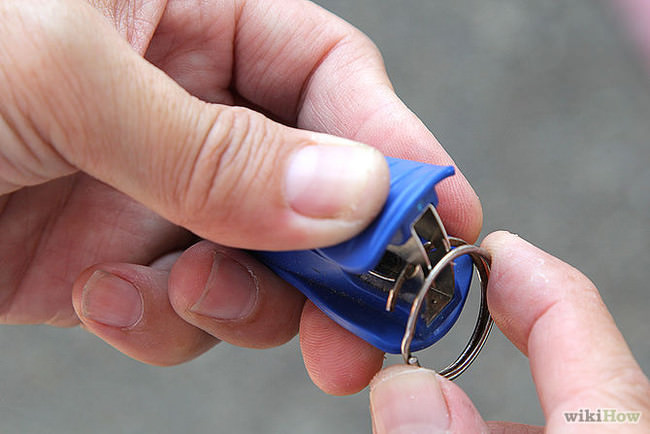 Source
6. Exits are indicated by the placement of their signs
If the "EXIT" sign is on the top-left, the exit is on the right, (in right lane driving countries) and if it's in the top-right, then the exit's on the left (in left lane driving countries).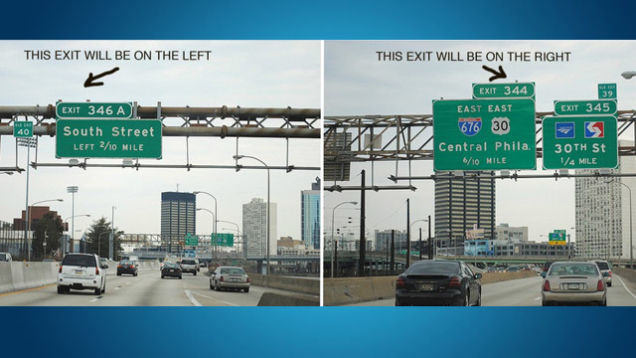 Source
7. Hang a tennis ball in your garage to know where to stop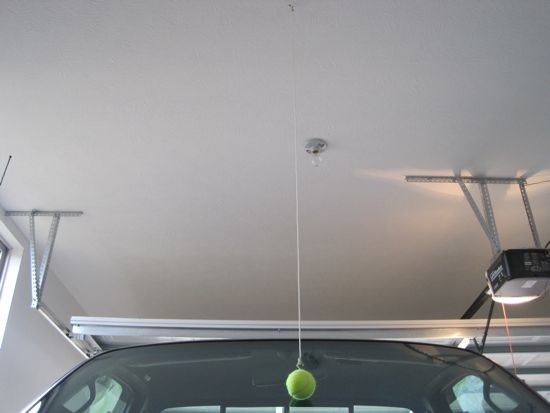 Source
8. A cereal container makes for a great rubbish bin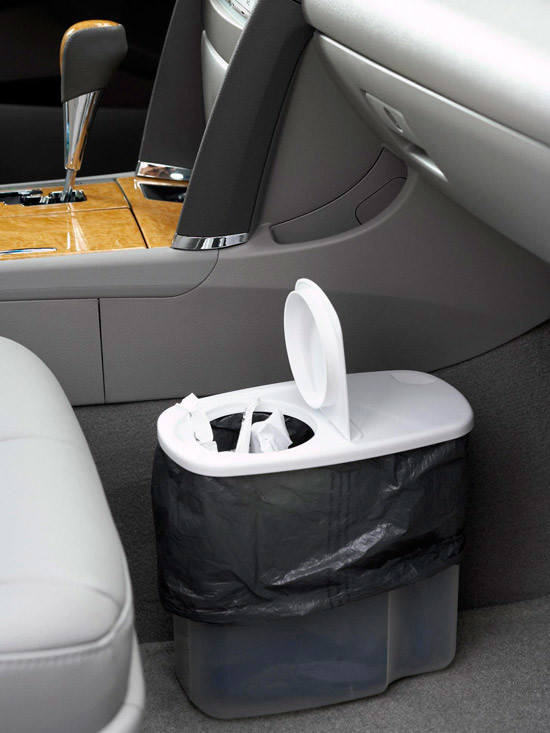 Source
9. An organizer basket is great for in-car dining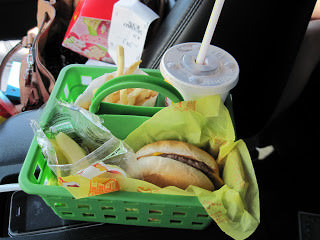 Source
10. A rubber band can become an impromptu phone holder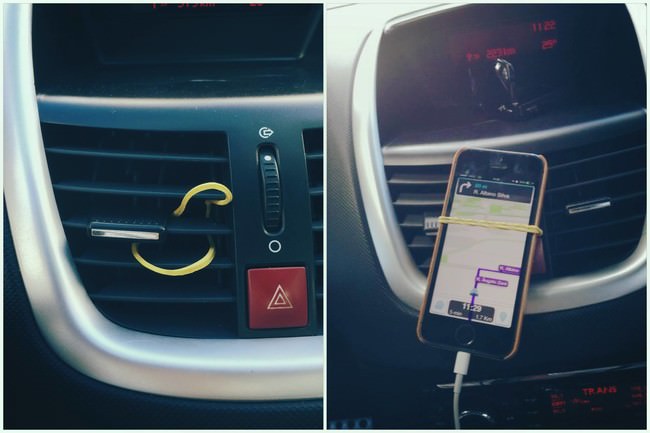 Source
11. A frozen car lock can be melted with hand sanitizer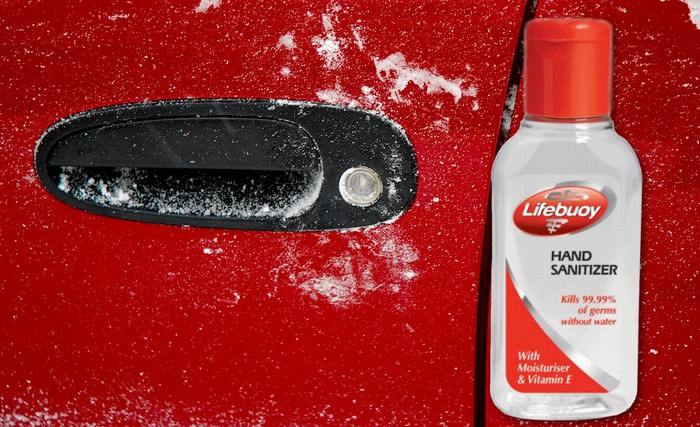 Source
12. Prevent car doors from freezing by using cooking spray
Spray the rubber on the inside of the doors, and the doors will remain unfrozen.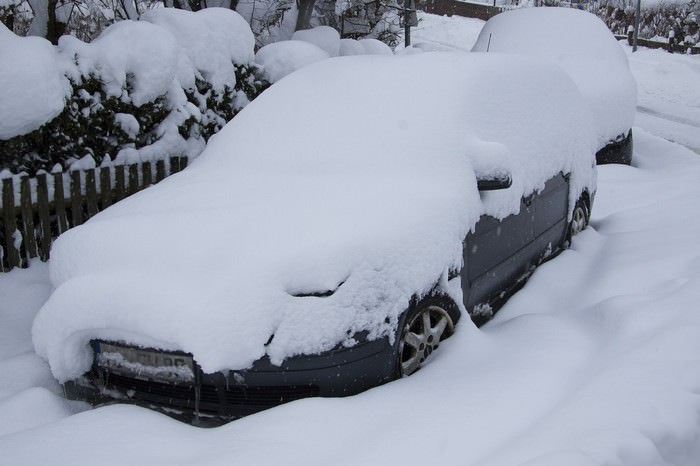 13. Don't know how to change a tire?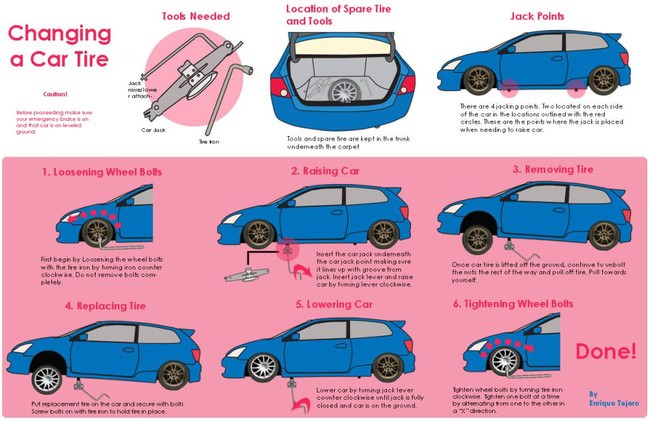 Source
14. Minimize blind spots by making your car disappear
Adjust your sideview mirrors so you don't see your car anymore to minimize the risk of blind spots.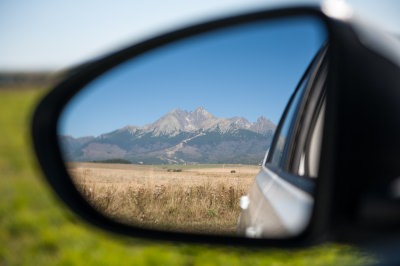 Source
15. Fan a hot car with the doors
There's no need to blast the AC - just open the windows on one side, then open and close the door on the other side of the car.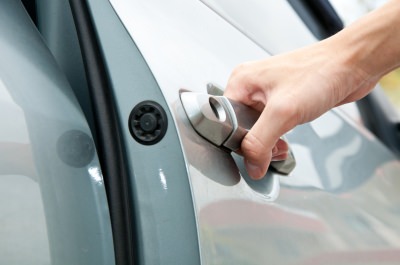 Source
16. Keep forgetting where you left your car? Photograph it
Take a picture of your car in the parking lot - it will make it much easier to recall where it's at and locate it.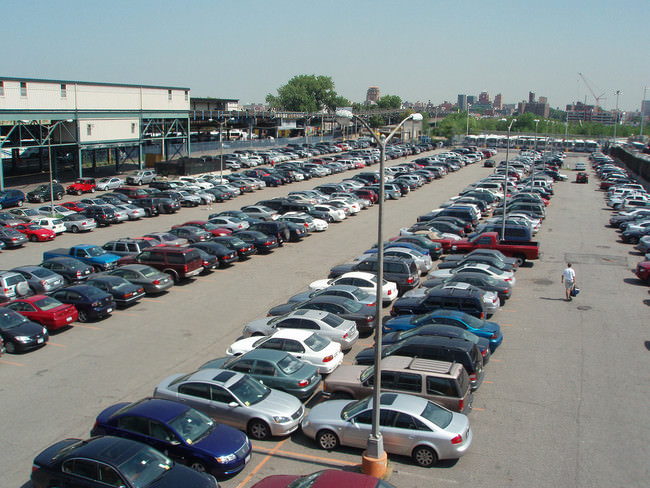 Source
17. Not sure where the gas tank is? Look for the arrow
In your gas gauge, there will be a small arrow pointing away from a drawing of a gas pump. The arrow points to the side where the gas tank is.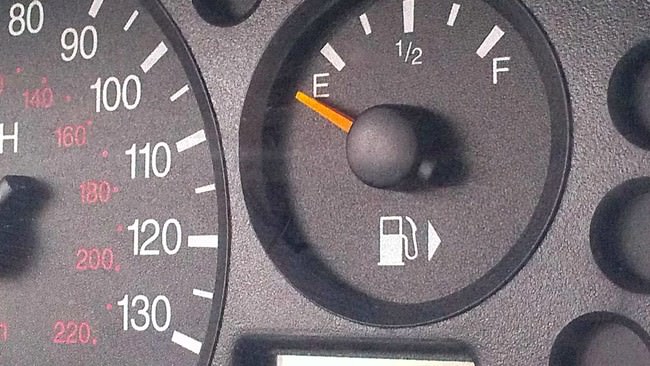 Source
18. Clean cloudy headlights with toothpaste
Apply plain toothpaste to a microfiber rag and work in circular motions, buffing the headlight until it's clear.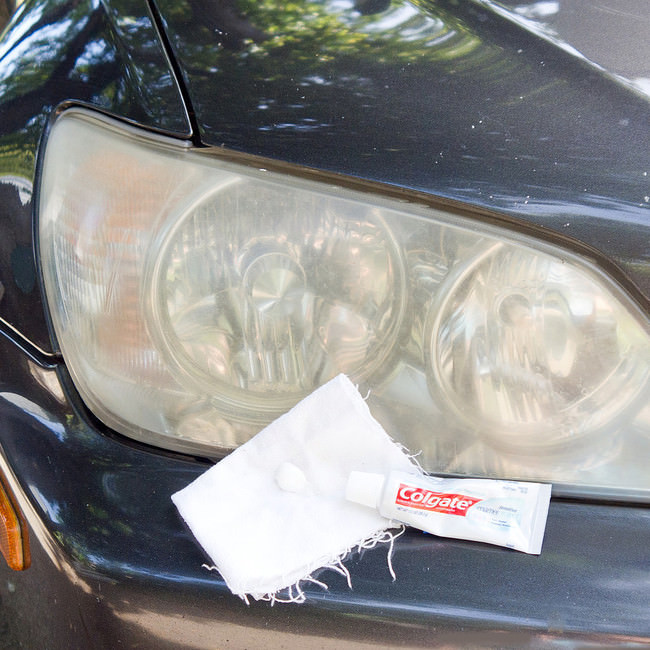 Source
19. Coffee filters are great for cleaning
If you need to clean your dashboard, use a coffee filter with a cleaning solution and your dashboard will sparkle.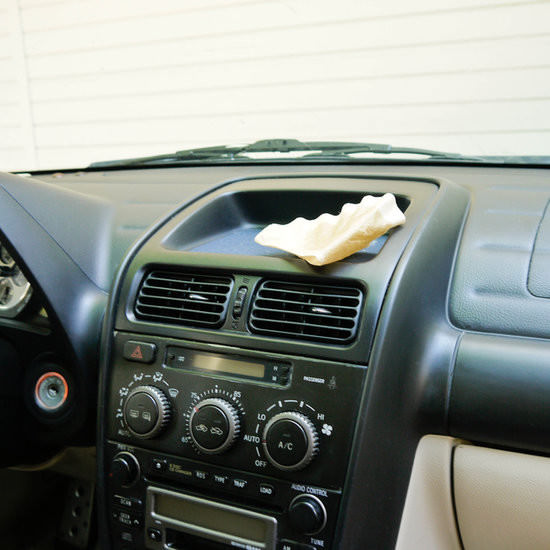 Source
20. Use your head
If you place the car remote against your head, it will use your body as an antenna, extending its range.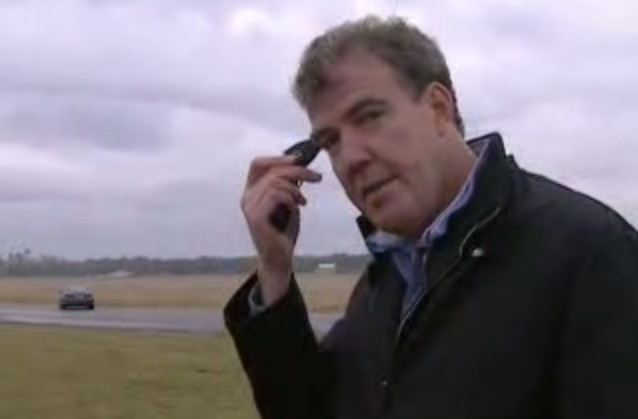 Source
H/T: viralnova.com