Tasmania is an island state, part of the Commonwealth of Australia, located 240 kilometers (150 mi) to the south of the Australian continent, separated by Bass Strait. The state includes the island of Tasmania, the 26th largest island in the world, and the surrounding 334 islands. The state has a population of 500 thousand, of whom almost half reside in the greater Hobart precinct. Tasmania's area is 68,401 square kilometers.
Tasmania is promoted as the natural state, the "Island of Inspiration", and A World Apart, Not A World Away owing to its large and relatively unspoiled natural environment. Almost 45% of Tasmania lies in reserves, national parks and World Heritage Sites, and they are stunning!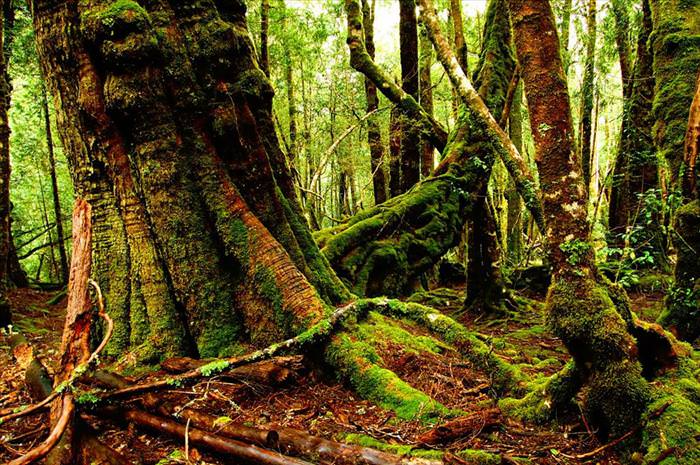 Moss covered trees in the forest near the Tasmanian Cradle Mountain. The Tasmanian wilderness includes six national parks and three reserves, and encompasses about 3.4 million acres. This wilderness is one of the last temperate wildernesses found in the world.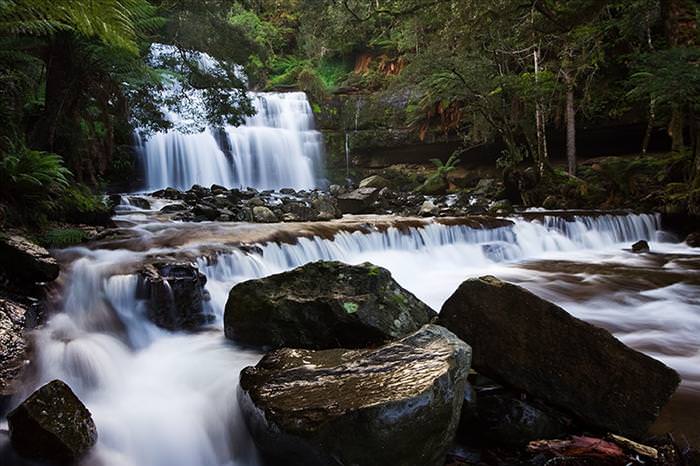 Liffey Falls State Reserve. This reserve is found within a cool temperate rain forest. It is believed that Tasmanian Aborigines used Liffey falls as a meeting place.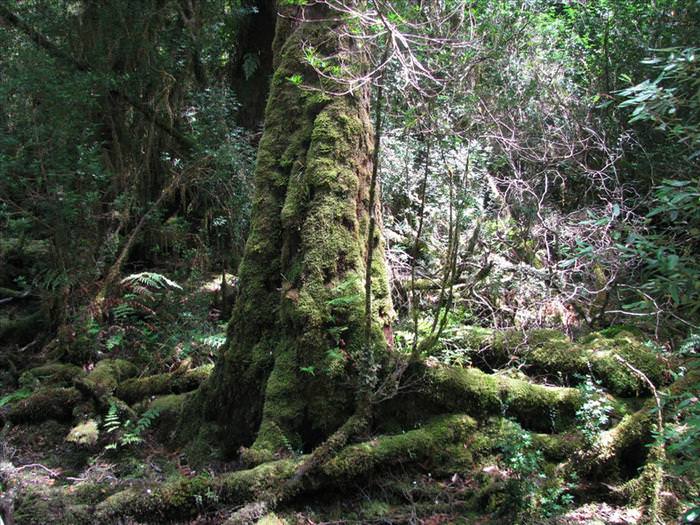 Part of the mossy Antarctic rain forest along the Gordon river, in the heart of the Tasmanian wilderness. This place has seen a pitched battle between environmentalists and developers, wanting to create a hydro-electric power plant on the river.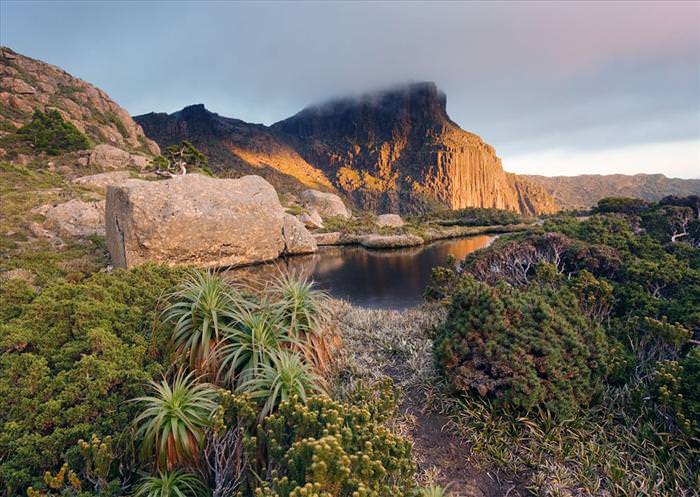 Mount Anne adorned with a crown of clouds. The park is well known for its pristine wilderness and remoteness. Weather in the park is highly changeable, and can be severe. The area is largely unaffected by humans.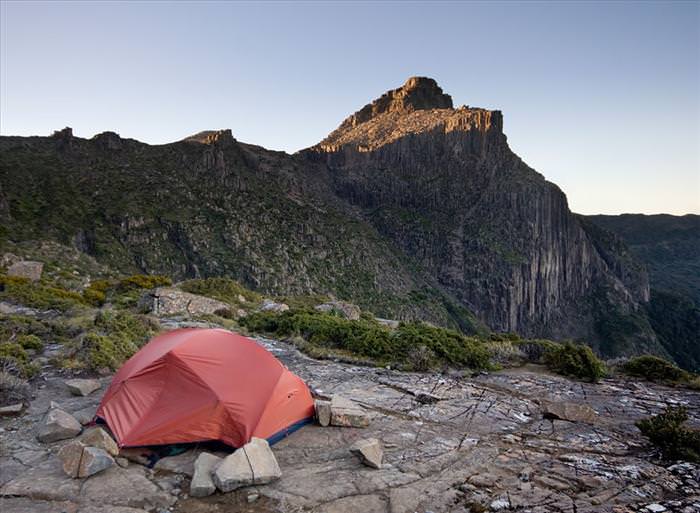 Pitching a tent on a high shelf near Mount Anne.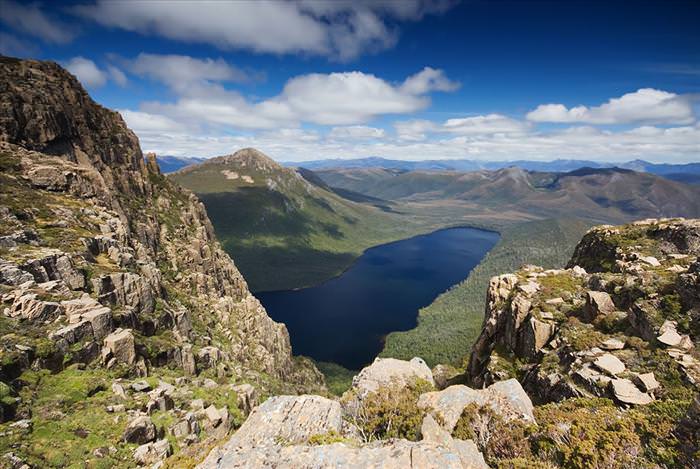 Stunning view of Lake Judd. Much of Tasmania is still heavily forested, and empty of humans.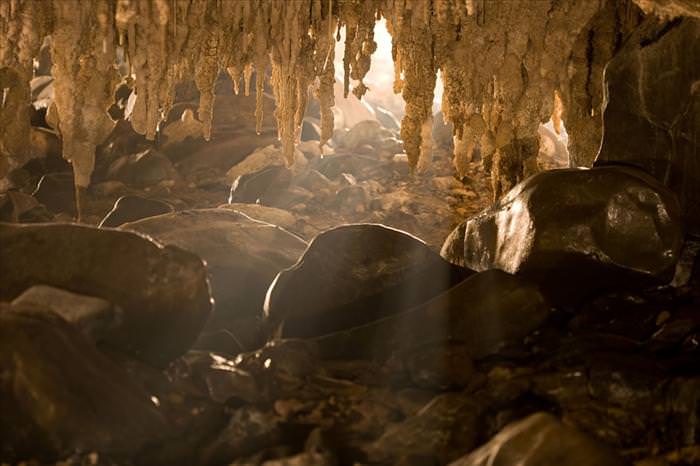 Mole Creek karst National Park. This national park was declared in 1996 to provide protection for an extensive system of over 300 known caves and sinkholes, including Marakoopa and King Solomons Cave. Marakoopa Cave features two underground streams, glow-worms, large caverns, rim pools, reflections and shawl and flow-stone features. King Solomon's Cave includes shawls, stalactites and stalagmites.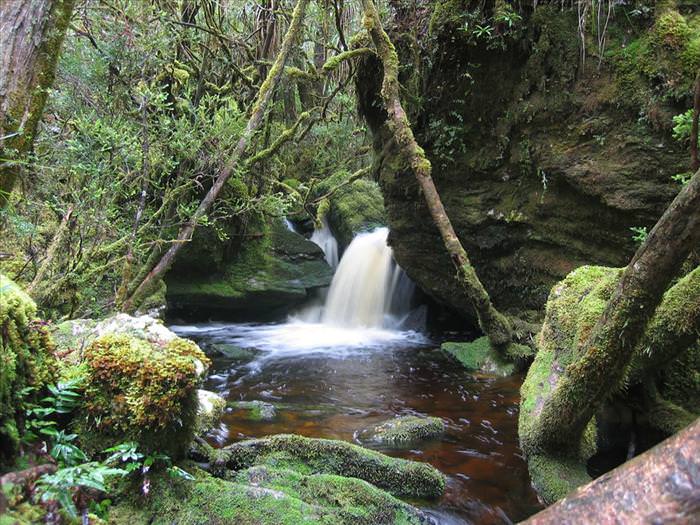 One of the many small waterfalls in the forest near the Frenchman's Cap mountain.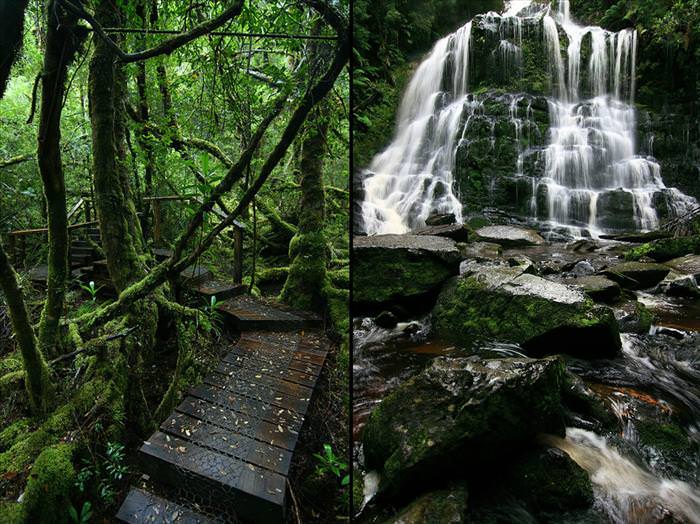 On the left: A path through the forest. On the right: Nelson Falls Creek with their 30 meter (98 feet) tall waterfall.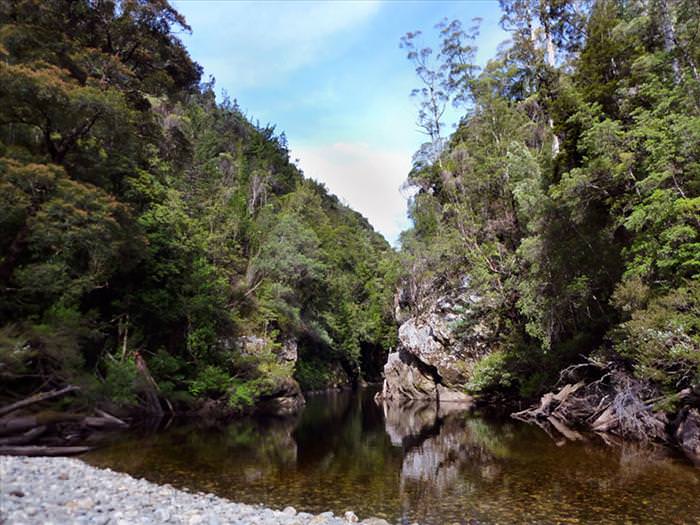 Rafting on the Franklin River. Since it's only recently that it became a spot for visitors, rafters and canoers have added names for many of the bends and rapids on the river.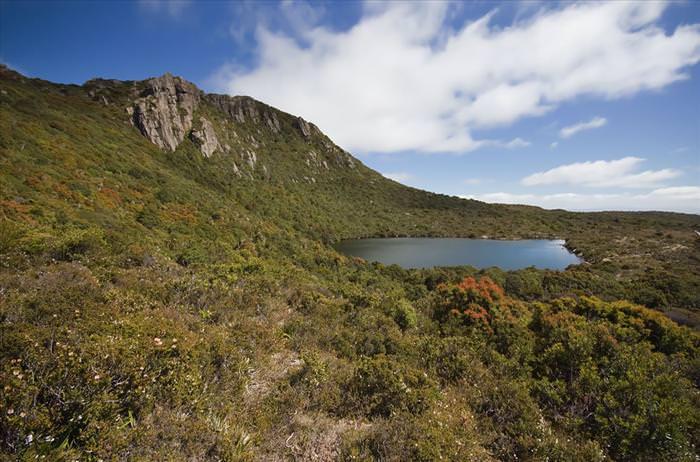 Hartz National Park.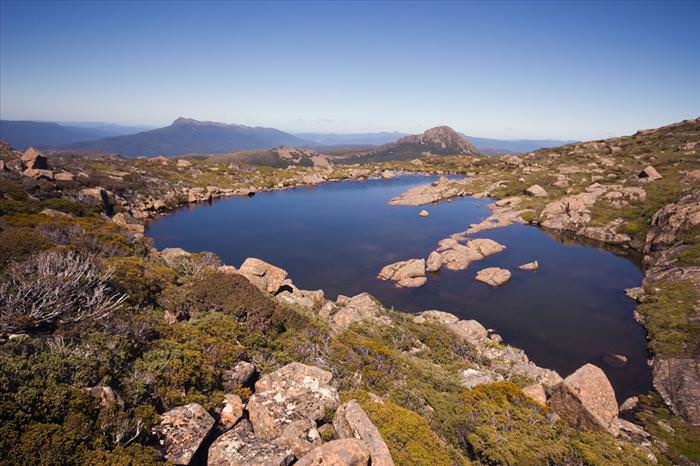 Lake on Anne Plateau, Southwest National Park.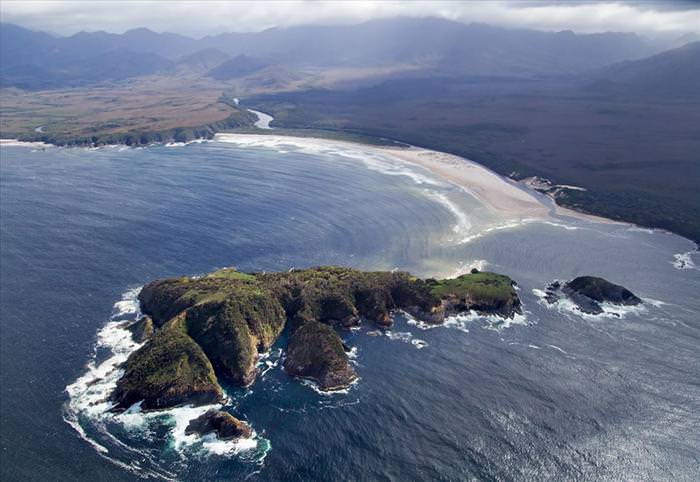 'Louisa island and bay.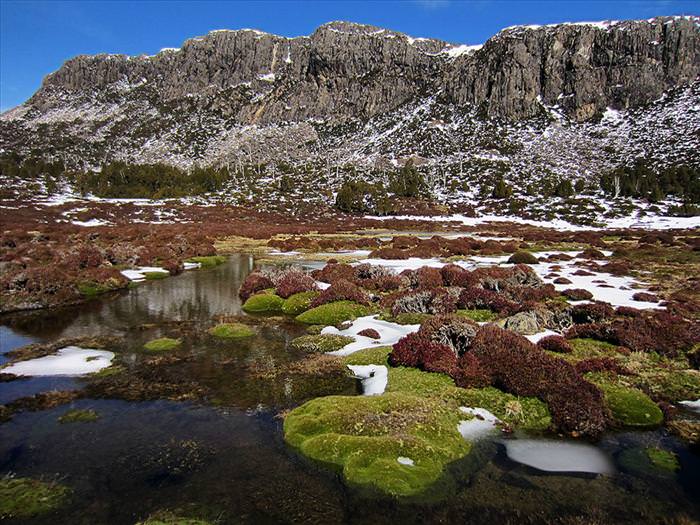 Walls of Jerusalem' - a national park with no road access. O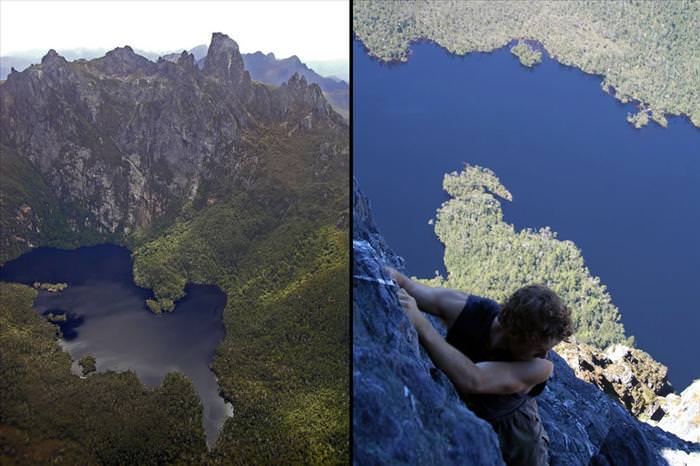 ne of the hardest climbing and bushwalking challenges in Australia, this is the Federation Peak in Southwest national park.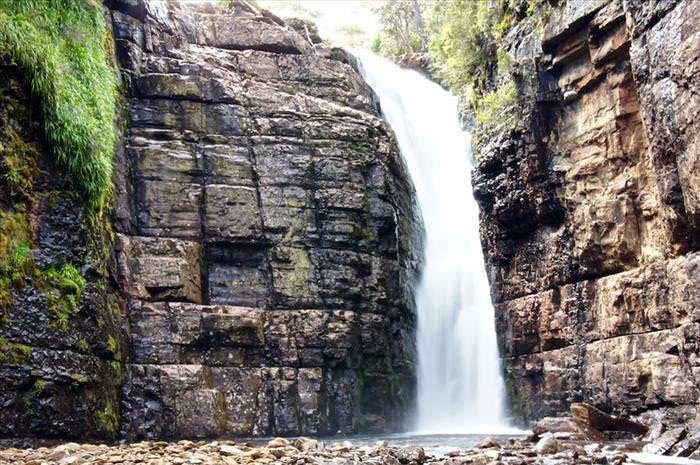 Hartnett Falls at Walls of Jerusalem National Park.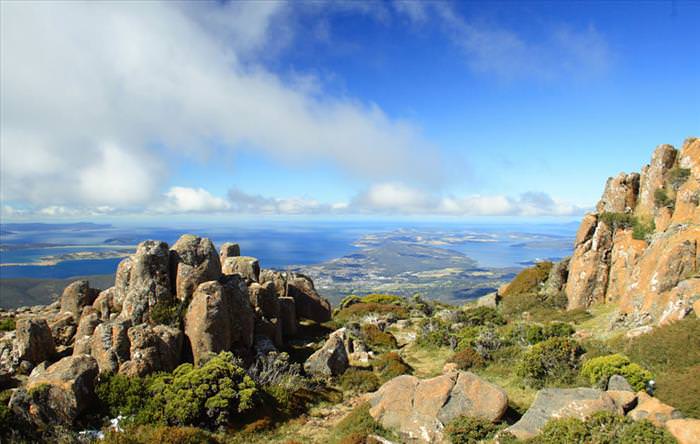 Watching the view from the top of mount Wellington.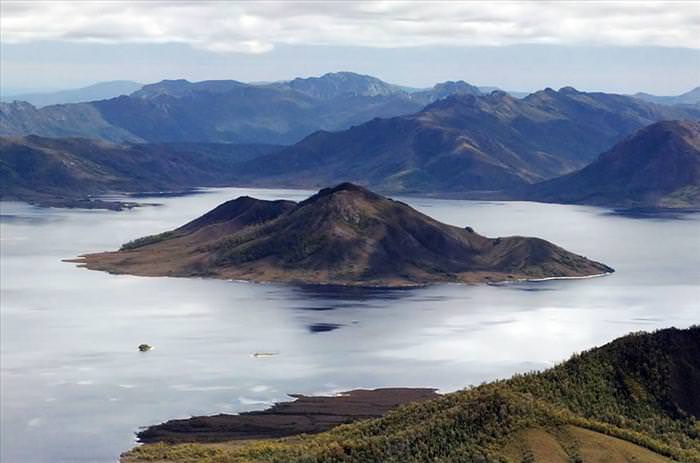 Scotts peak, Lake Pedder.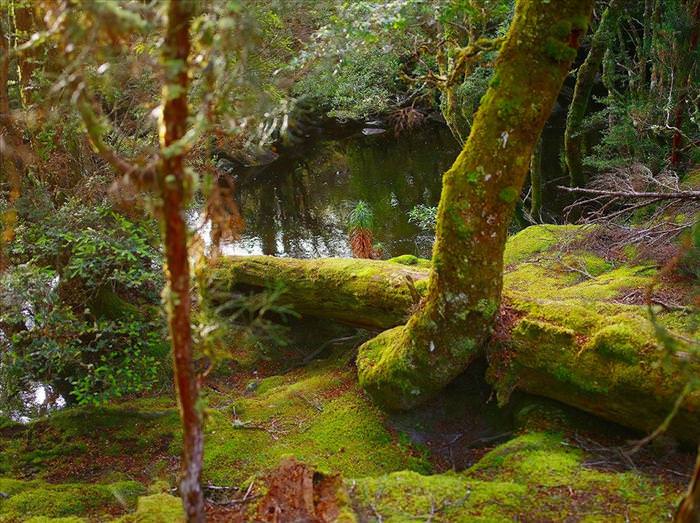 Enchanted Walk Cradle Mountain. This is a 6 day walk overland that will take reveal to you some gorgeous sites and sights.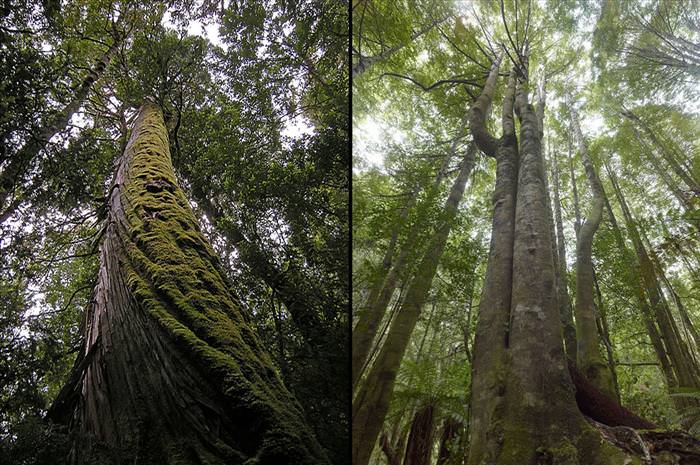 Left: Giant tree along the King Billy walk. Right: Butlers Gorge, Tasmania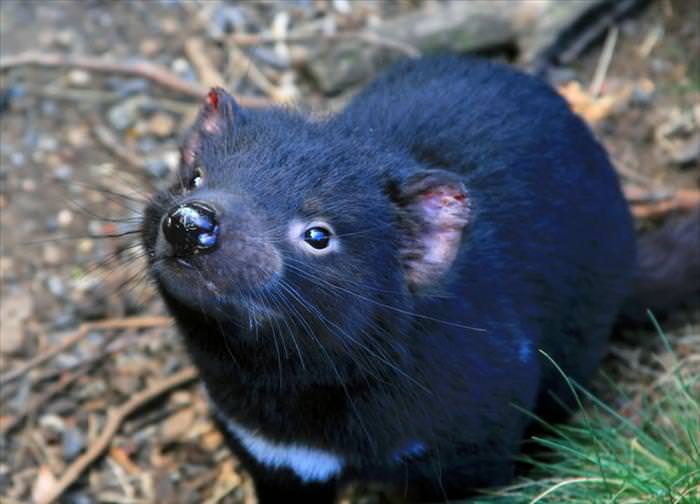 Of course, no visit to Tasmania is complete without the Tasmanian Devil, this one shot around Cradle Mountain. These mammals are facing extinction if nothing is done about the epidemic they suffer from, a disease that causes cancerous face tumors, and has killed more than 90% of the Tasmanian devil in some place, while 'only' 40-50% in others.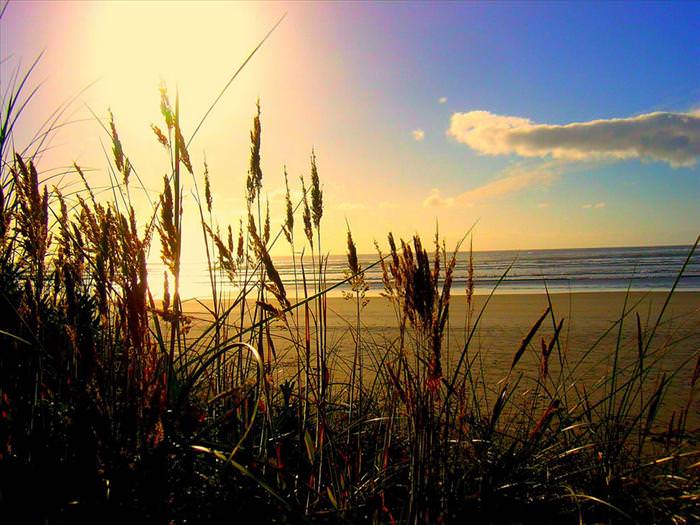 Incredible colors at Strahan Beach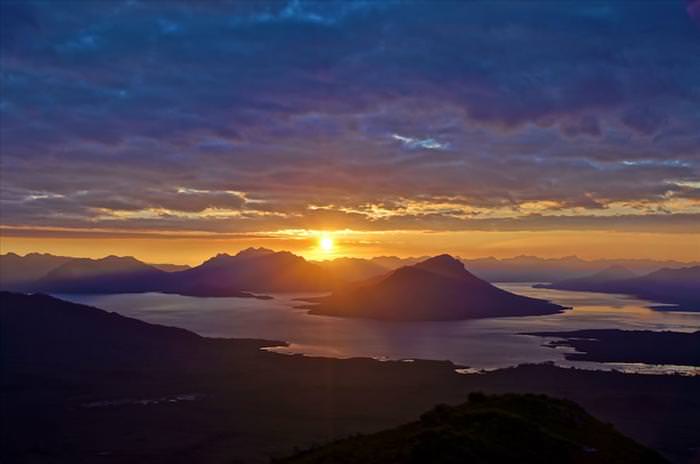 The largest freshwater lake in Australia, this is Lake Pedder at sunset.