Easter is a fun food-themed holiday I always look forward to. Who doesn't love a holiday centered around chocolate and eggs? Even if you don't have a sweet tooth why not have some fun with your food and party favors.
1. Melt-in-your-mouth carrot cake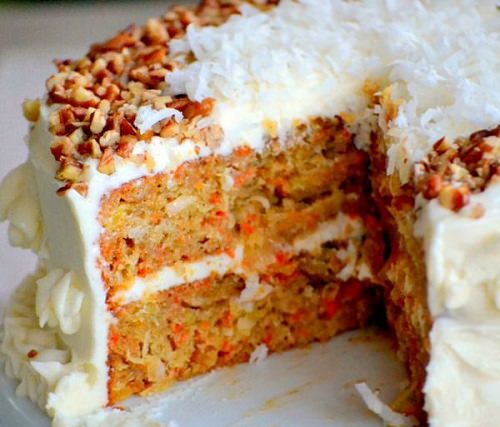 Source
You don't have to be literal with your Easter party foods. Carrot cake is always a party pleaser, and delicious.
2. Cheesecake filled Easter eggs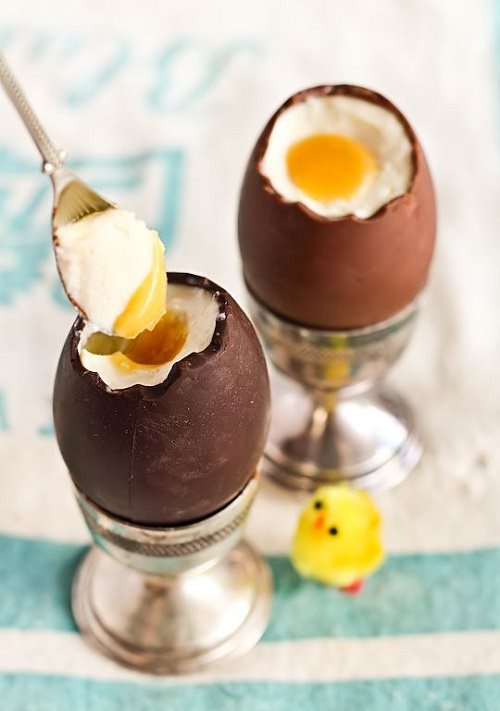 Source
Buy hollow chocolate Easter eggs shells, or make your own by melting chocolate over egg shells. Fill the chocolate egg shells with any no-bake cheesecake or mousse recipe as filling, and let it set. Mix passion fruit pulp with apricot jam and butter to make the "yolk" filling.
3. Cinnamon bunny tail buns

Source
These sweet buns are excellent for an Easter breakfast or brunch. You can also make them savory and match them up with the cheese platter in #7.
4. Colorful deviled eggs

Source
Add a touch of color to your deviled eggs to make them look like colorful Easter eggs. Fill a glass of water with a teaspoon of cider vinegar and 3 drops of food dye. Leave the egg whites in the dye until they have turned a pastel shade.
5. Carrot-shaped bread cones

Source
These carrot shaped bread cones are an original way to serve egg or tuna salad as appetisers.
6. No-bake flower pretzel bites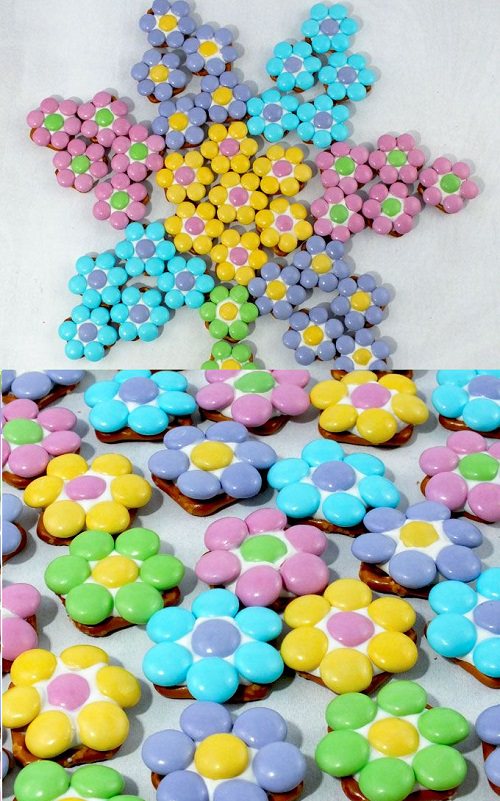 Source
Impress your guests with this cheerful bite sized snack. No baking is necessary. Cover pretzels with M&Ms using frosting as the glue. You can buy the frosting in a can.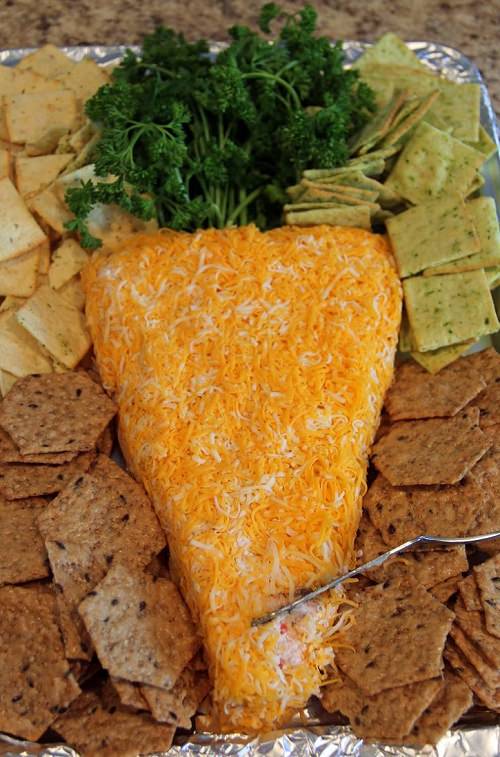 Source
Continue the Easter theme with a fun carrot-shaped cheese platter. Either grate soft cheeses or you can cover a harder cheese with layers of grated cheddar.
8. Decorate Easter eggs with glitter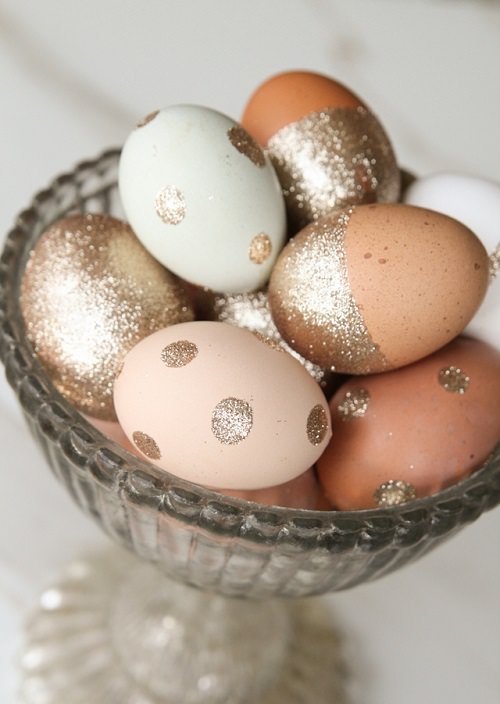 Source
Use glitter and white glue to make your egg shells sparkle. Use wash tape to cover the areas you don't want glitter covered and remove afterwards to see the contrasting empty shell spaces.
H/T: www.youngcraze.com