The fountain at Parc Darcy, with German officers posing in front of it.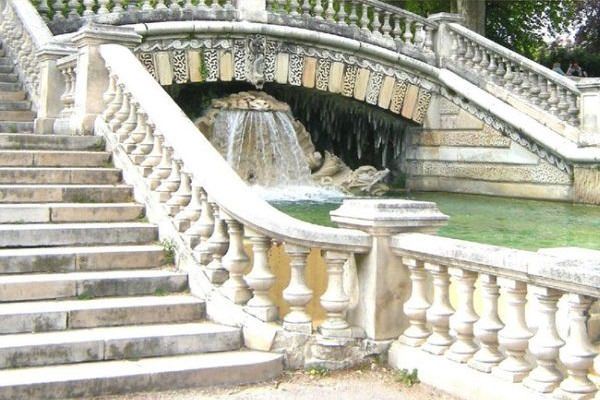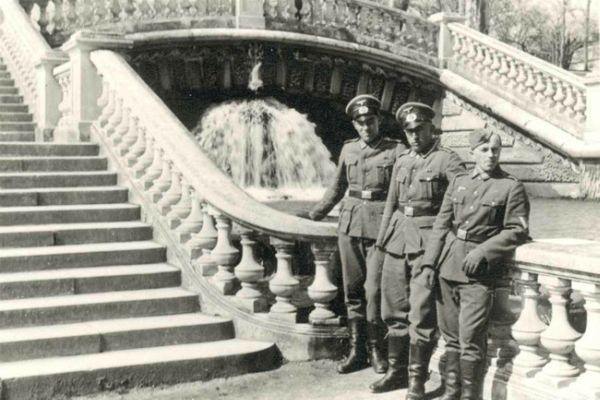 The Allied troops enter the city on 11 September 1944.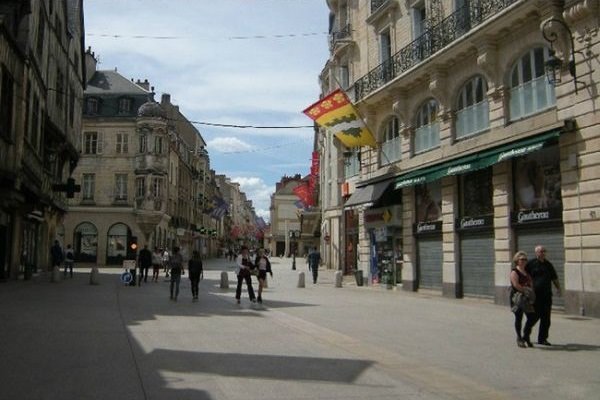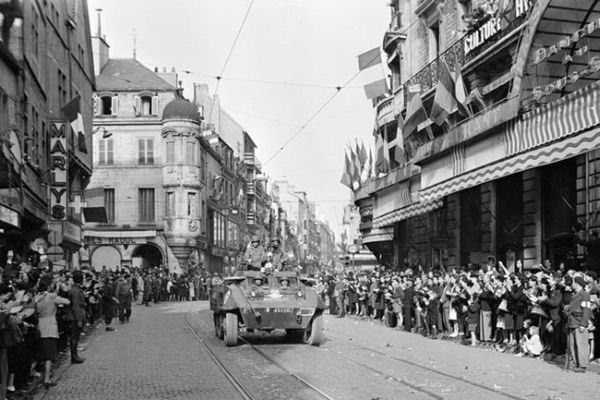 German Troops gathered near the Palace of the Dukes of Burgundy on 17 June 1940, when France surrendered to the Germans.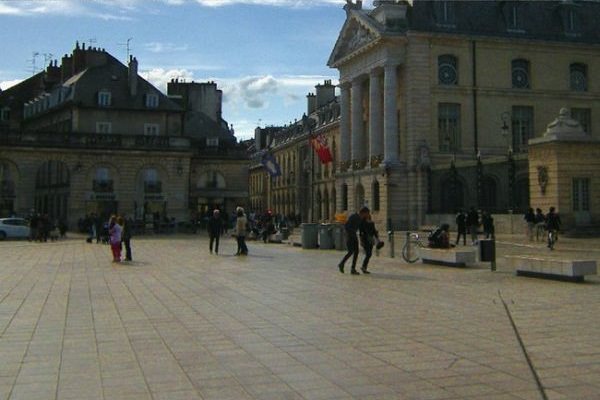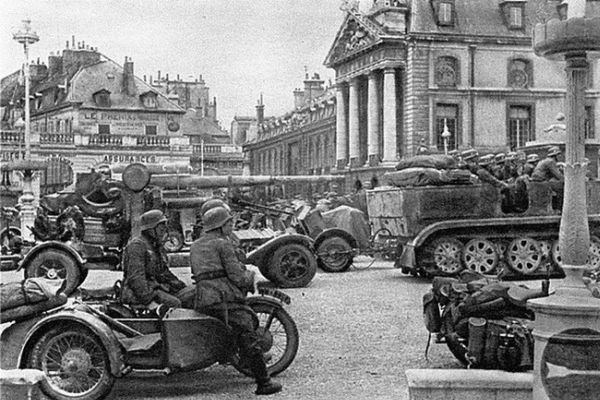 Everywhere you looked there were German guards asking locals for IDs. Nowadays this is just an ordinary street.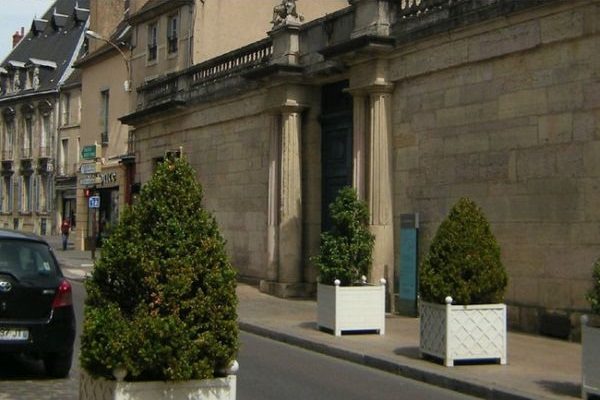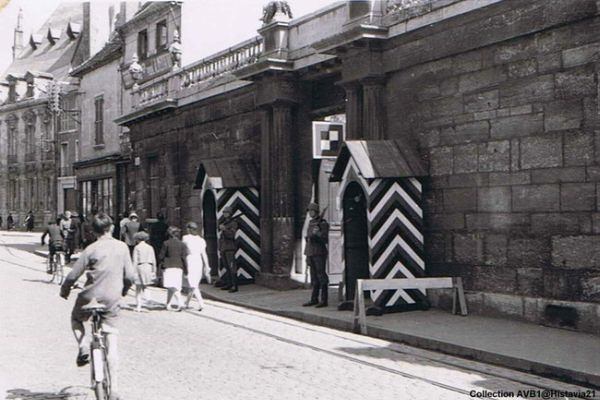 Luftwaffe Headquarters. The Luftwaffe was the Nazi air force. Today the building houses a florist.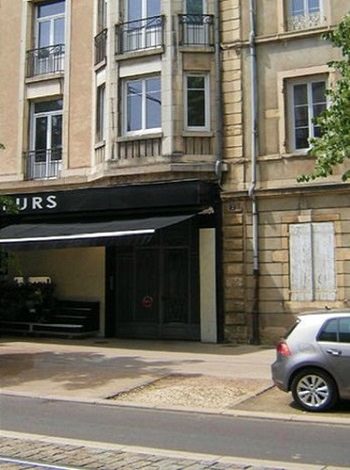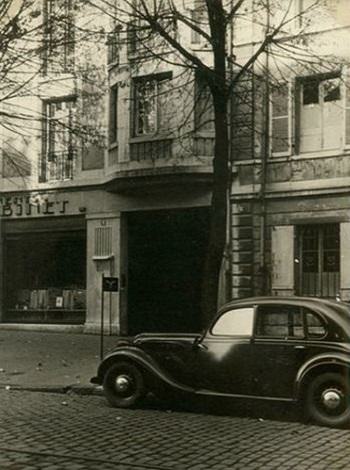 The city was full of soldiers. The house in the back used to be a butchery.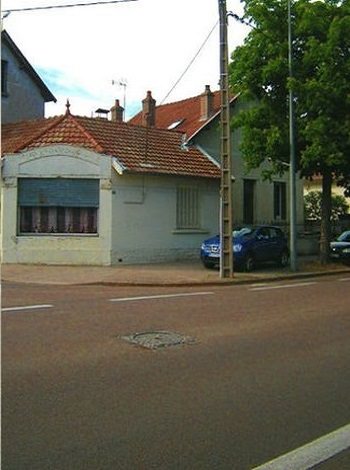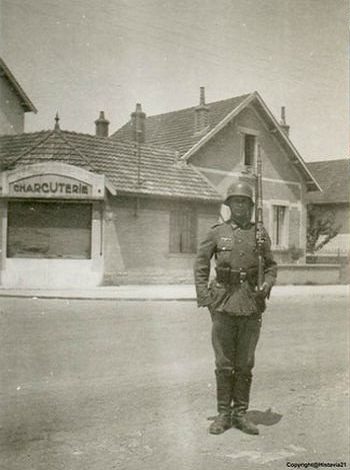 The post office hasn't changed a lot. The 1940s photo shows a large flag, hung after the Liberation.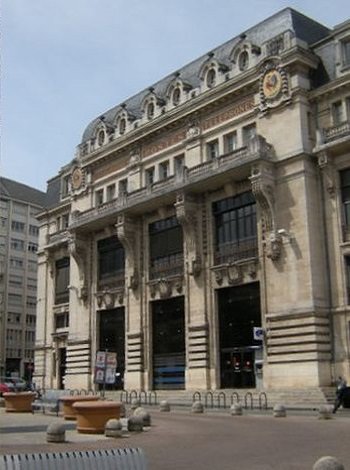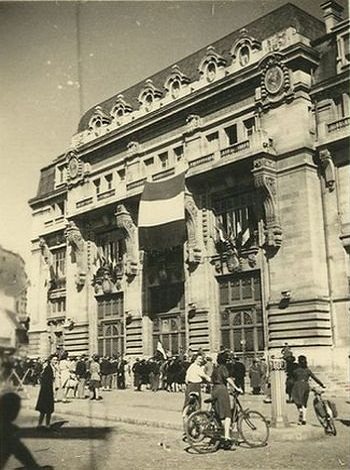 This is one of the main streets of Dijon. You can see Guillaume's Gate in the background.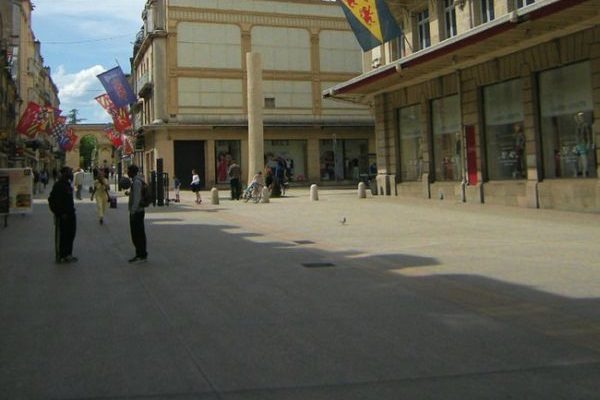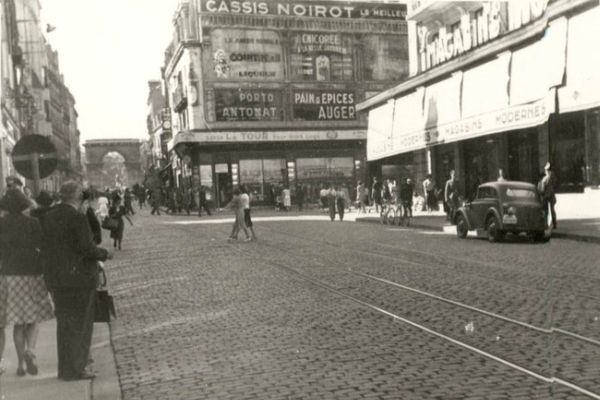 The Free French Forces arriving on Sherman tanks, near the Palace. The square is now known as Liberation Square, because of this event.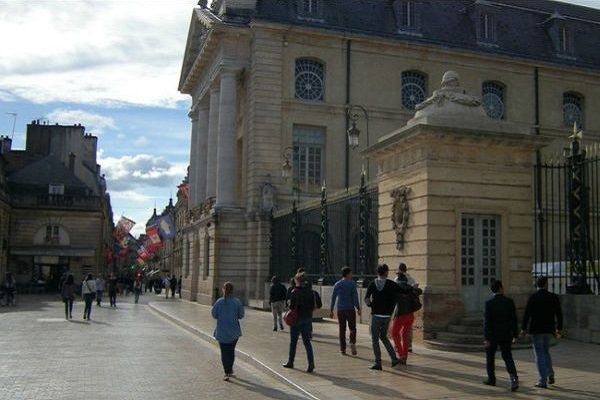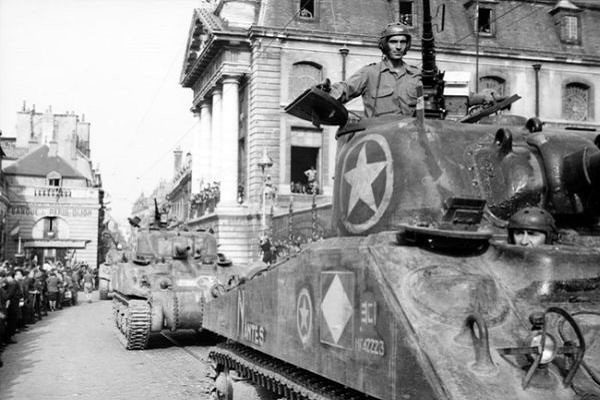 Nowadays the Palace of the Dukes of Burgundy is used as the Town Hall and attracts many tourists.